What is the Benefit of ID Verification?
ID Verification gives you a higher 24-hour withdrawal limit, but you can still use other CoinEx functions even without ID verification.
| | | |
| --- | --- | --- |
| Function | Account Without ID Verification | Account With ID Verification |
| Withdrawal | 24H Withdrawal Limit: 10,000 USD | 24H Withdrawal Limit: 1,000,000 USD |
| Spot & Margin Trading | available | available |
| Perpetual Contract | available | available |
| Financial Account | available | available |
| Promotion Activity | some | all |
How to Complete ID Verification?
1. Visit CoinEx official website (http://www.coinex.com), log in to your account first, then click [Account] in the upper right corner, and choose [Account Settings] in the drop-down menu.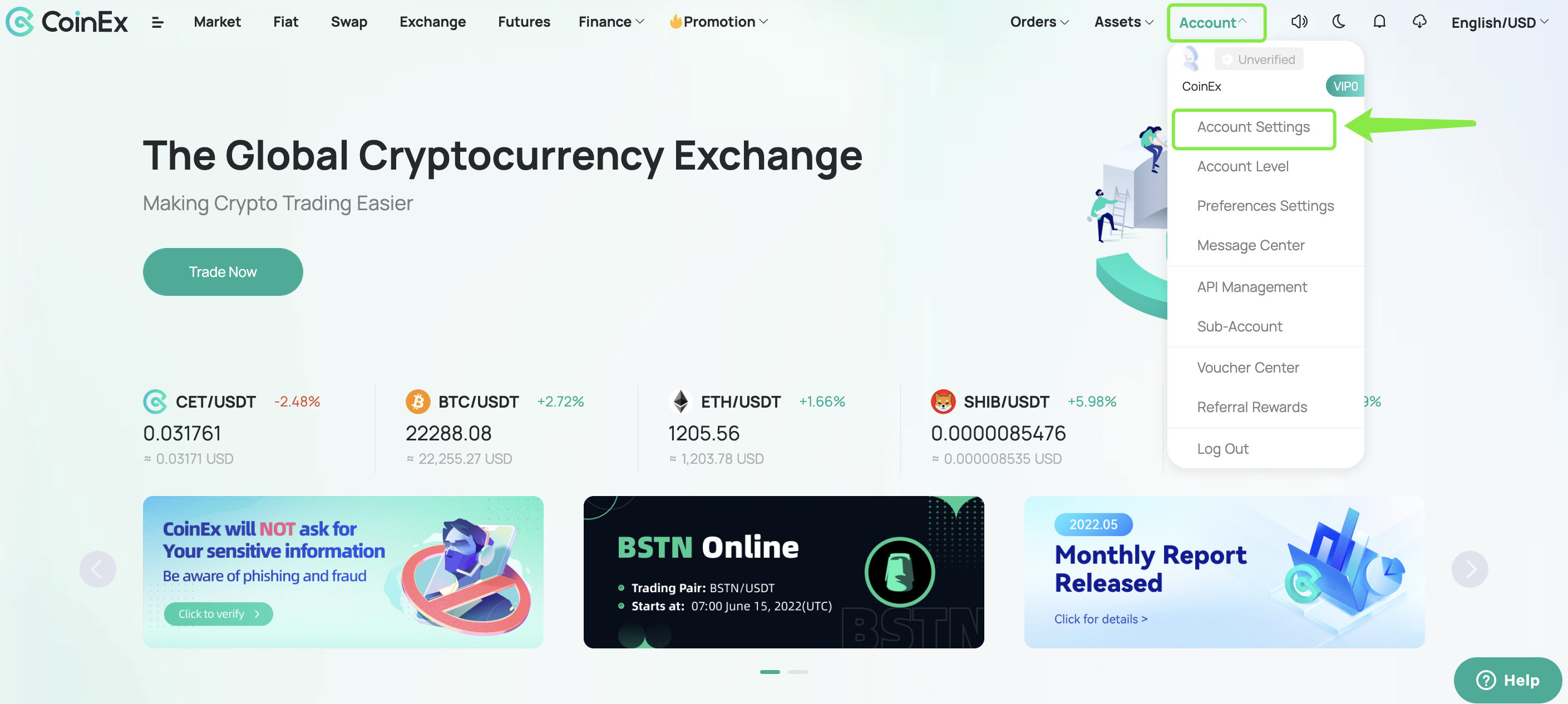 2. Click [Personal Verification] on the page of [Account Settings].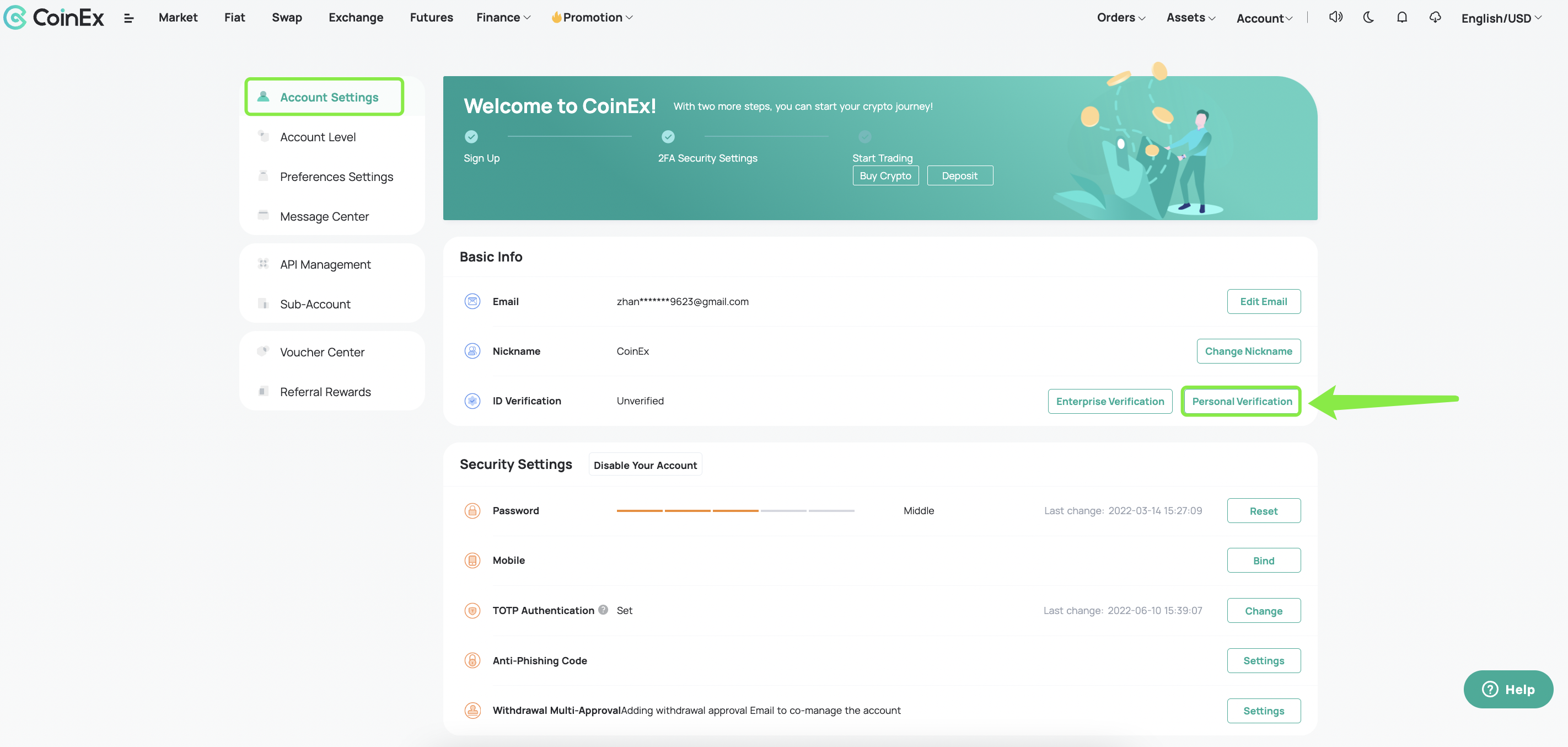 3. Read the notes in the [Attention] section carefully, tick the declaration checkbox, and click [I'm all set for ID Verification].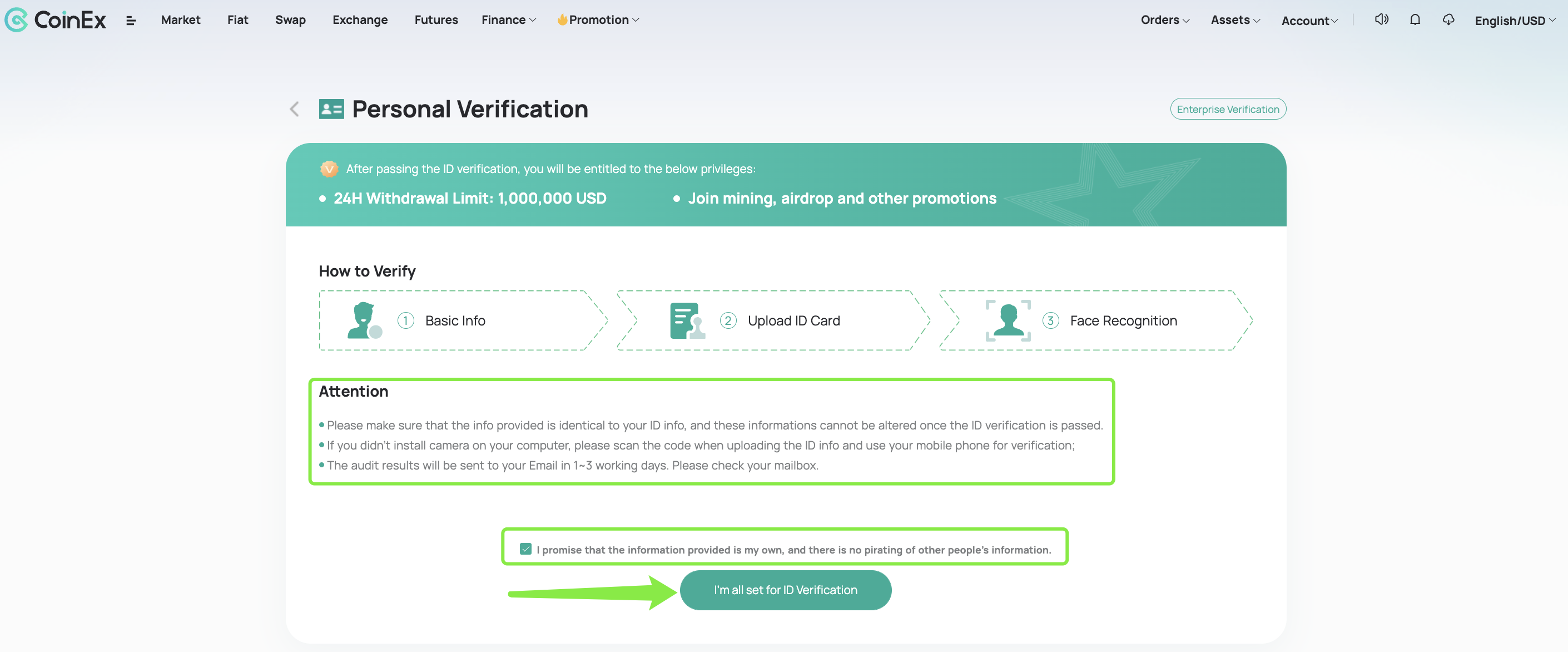 4. Fill in [Basic Info] correctly, and click [Next].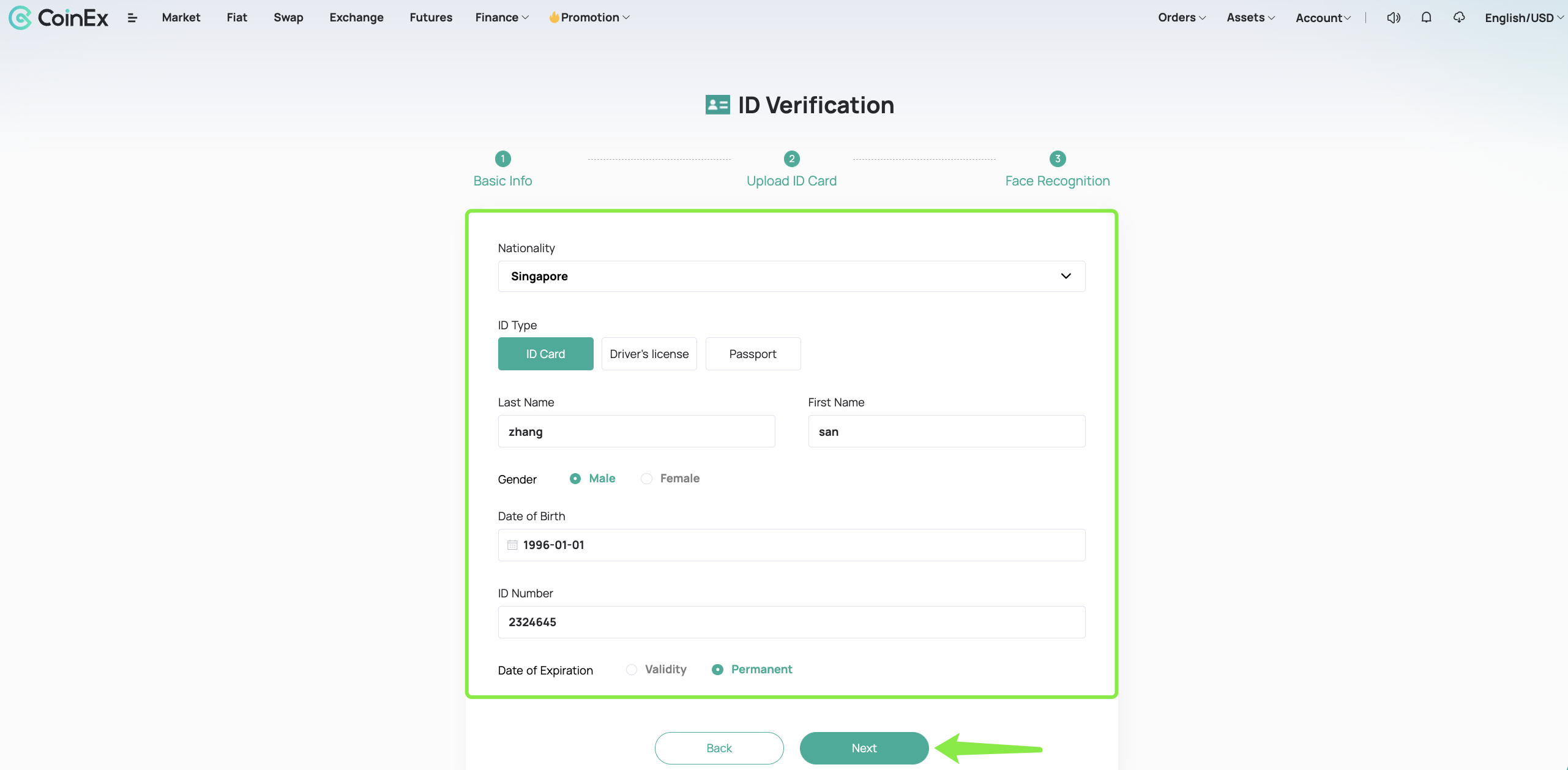 5. Choose one of the three ways to upload your ID document.
Note: Please submit the first page of your passport if you choose [Passport].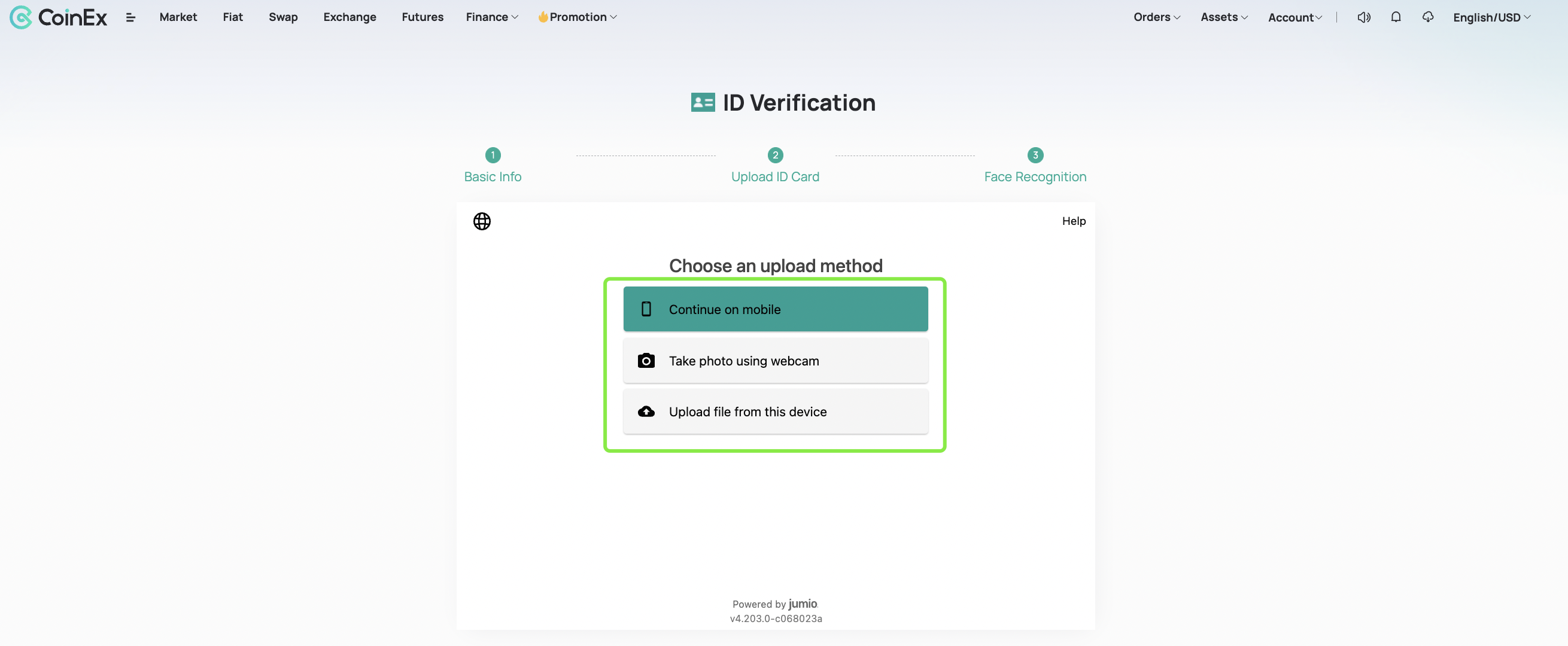 (1) Option 1: Choose [Continue on mobile], and select [Send link by email] or [Scan QR code instead] to upload the document.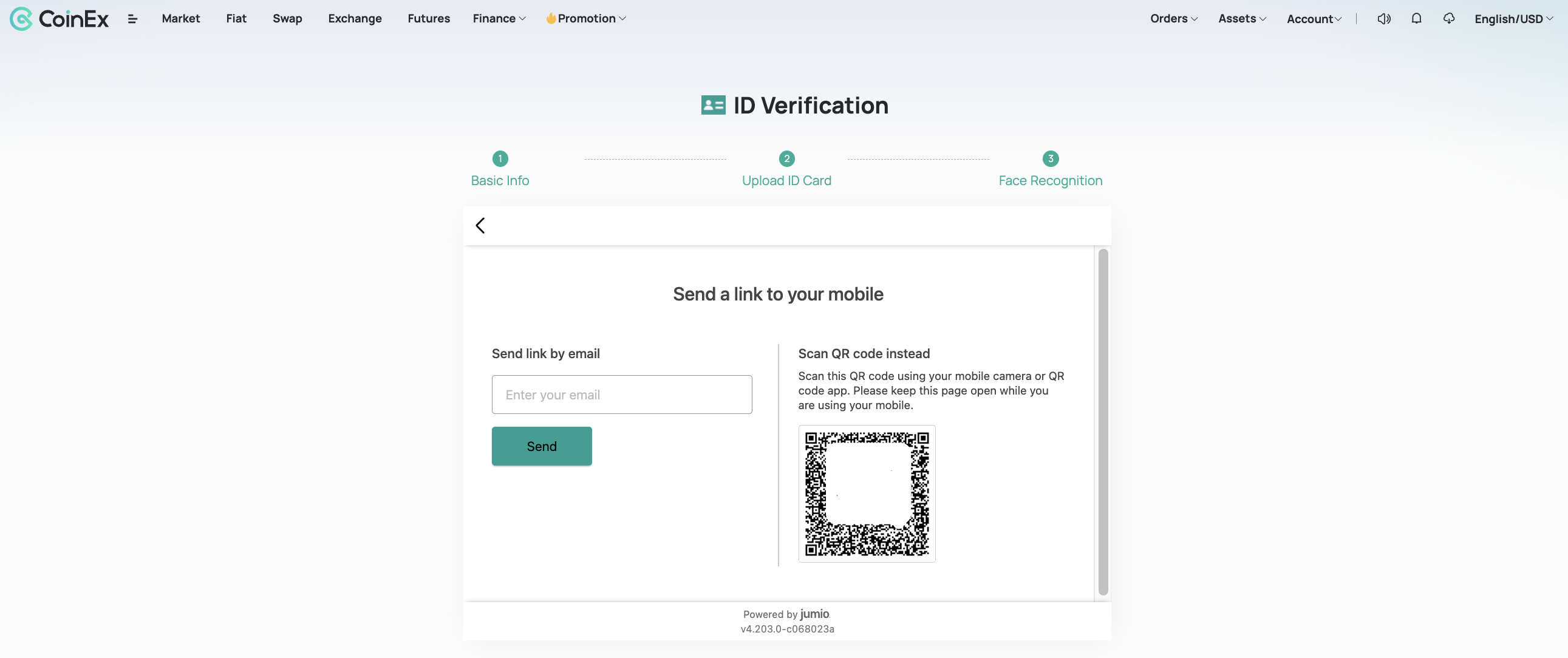 (2) Option 2: Choose [Take photo using webcam], and click [Start] to take photos of your ID document.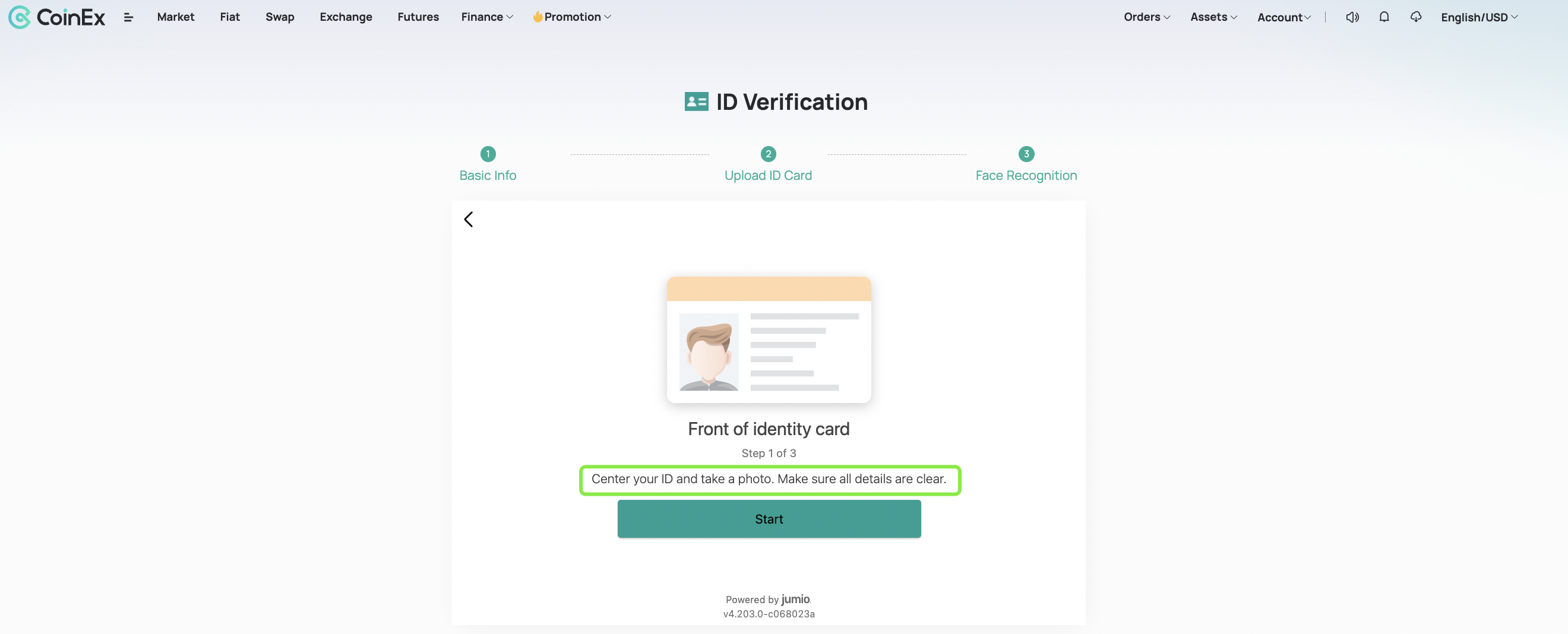 (3) Option 3: Choose [Upload file from this device], then click [Choose file].
Note: Upload a color image of the entire document. Screenshots are not allowed. JPG, JPEG, or PNG format only.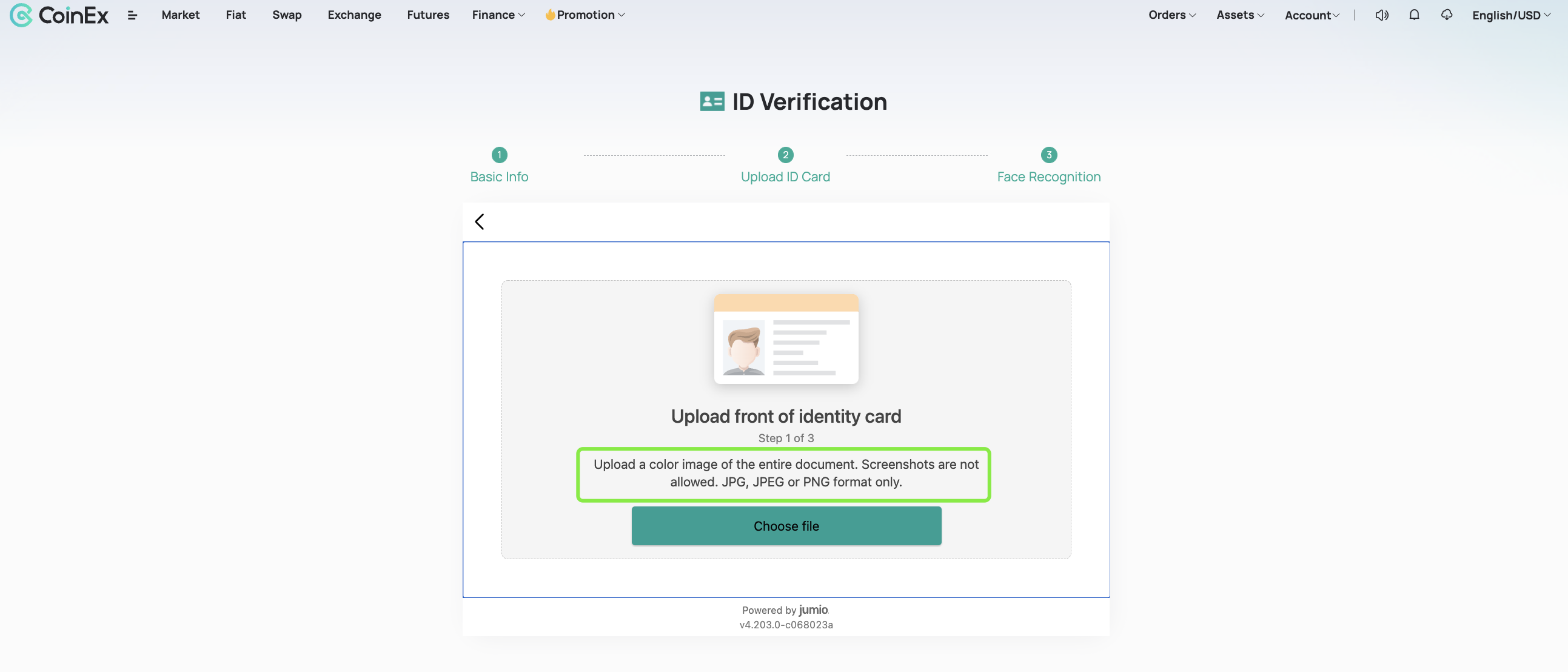 6. You will be directed to different pages based on the country and ID document you chose.
(1) Face Recognition
Center your face in the frame and follow the on-screen instructions.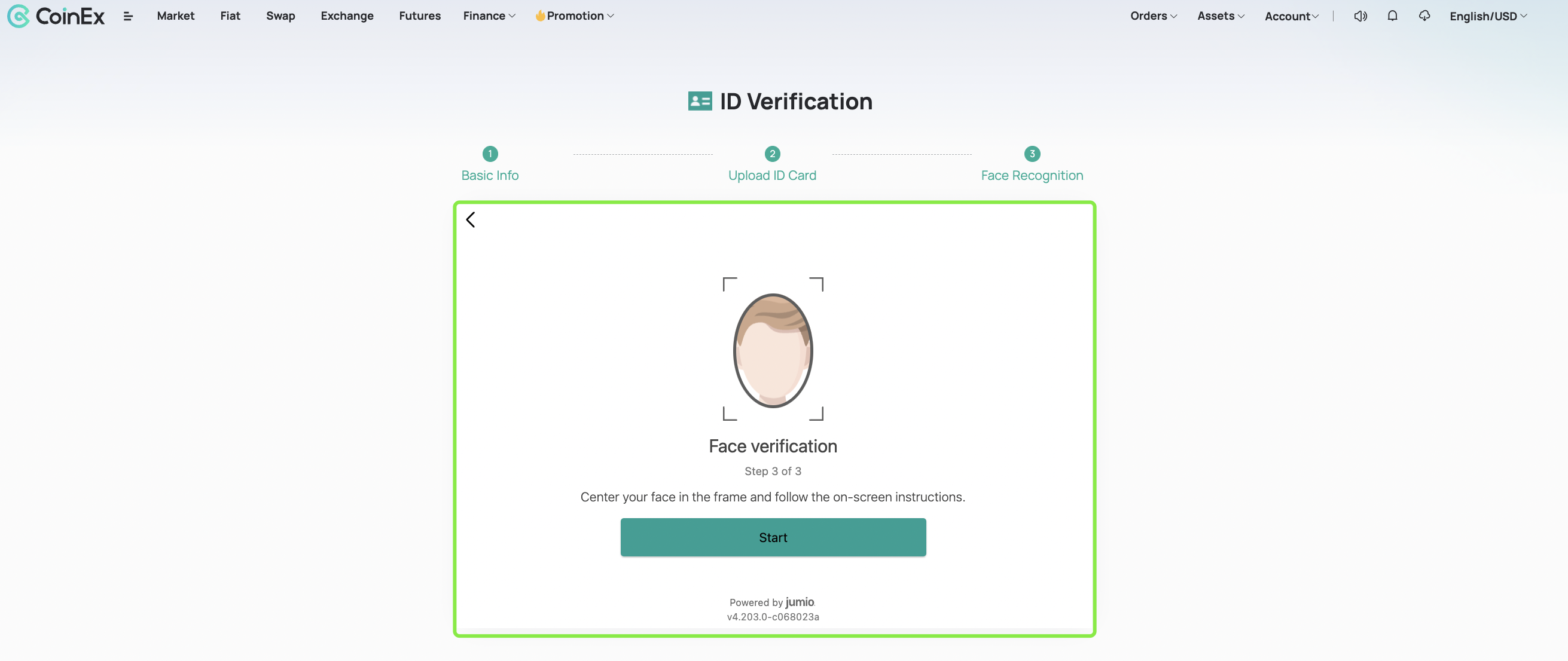 (2) Handholding statement and ID document
Upload a photo of you holding both the ID document (front side) and a statement, then click [Submit]
Please write down the date of submission and the word "CoinEx".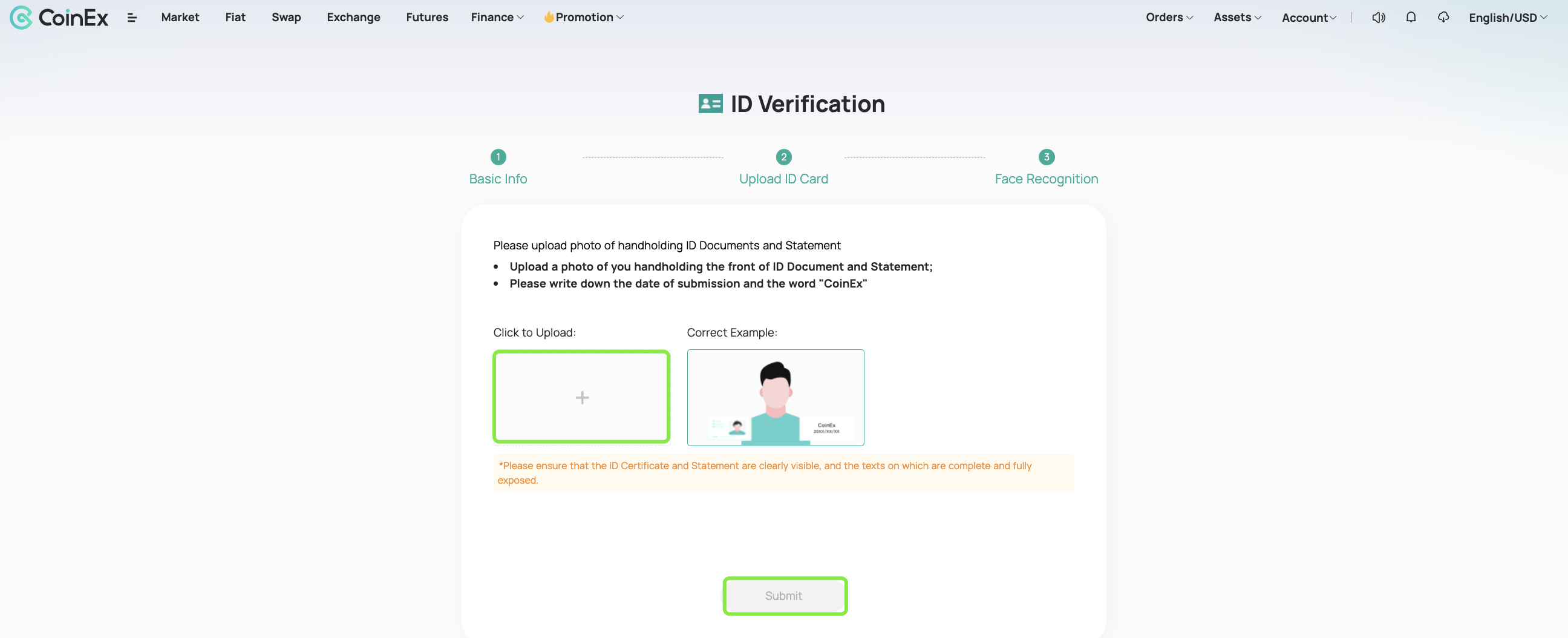 7. After completing the above steps, the result will be sent to your Email in 1-3 working days. Please check your mailbox in time.

Reminder:
1. ONLY JPG, JPEG, and PNG formats are supported.
2. Maximum photo size is 5M.
3. Fax copies and photocopies will not be accepted.
4. DO NOT photoshop or modify your photos.
5. Make sure the photo is not blurry, cropped, or blocked by other objects.
6. The photos should have no watermark.
7. Use ID document within validity.
8. The photo should present a full face with no other people.
9. Please confirm that the contents of the signature page include the word [CoinEx] and the current date in the statement.