1. Go to CoinEx website www.coinex.com, sign in to your account, and click [Account] in the dropdown menu on the top right of the page.


2. Click on [ Go verify ].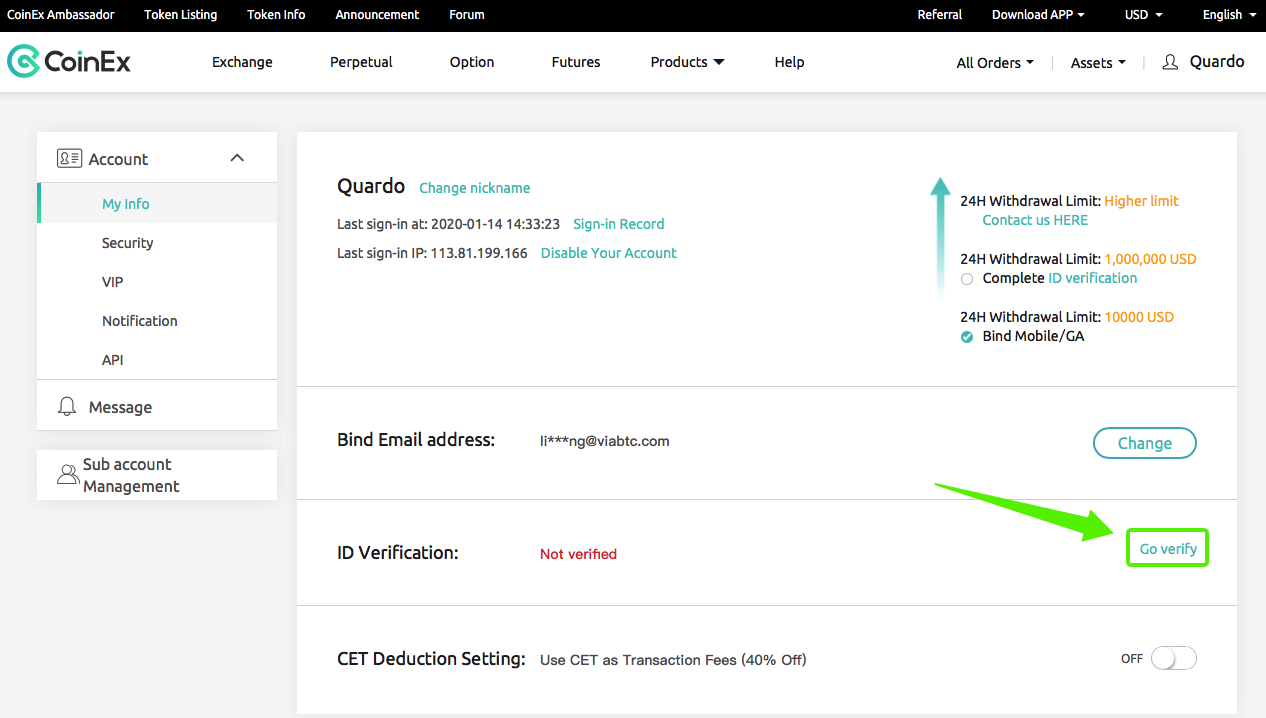 3. Click on [Personal].

4. Fill in the blanks under [Basic info].


5. Choose one of the available ID types, enter the correct [ID number], upload the [Front of ID document] and [Back of ID document].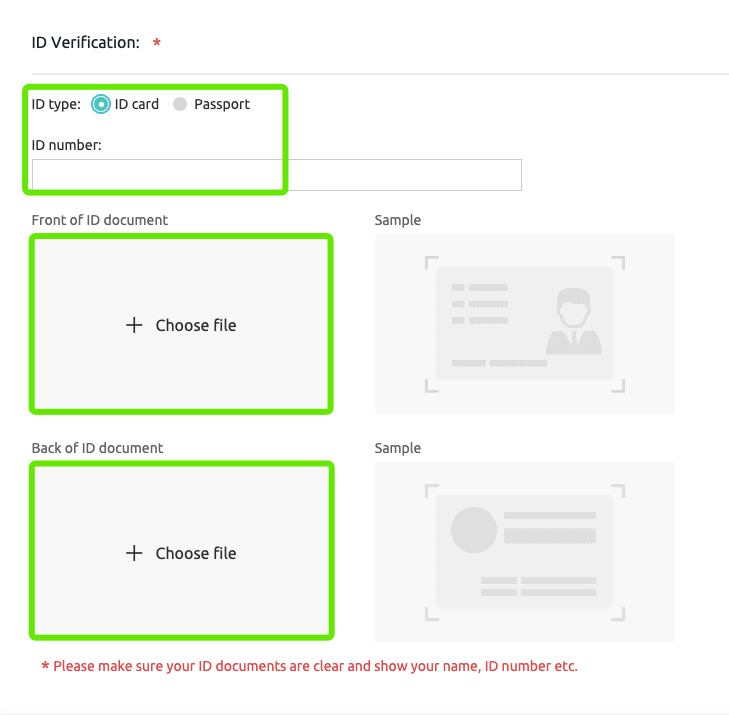 6. Upload a [Photo of handhold statement].
Note: The statement should include "date of submission" and "CoinEx".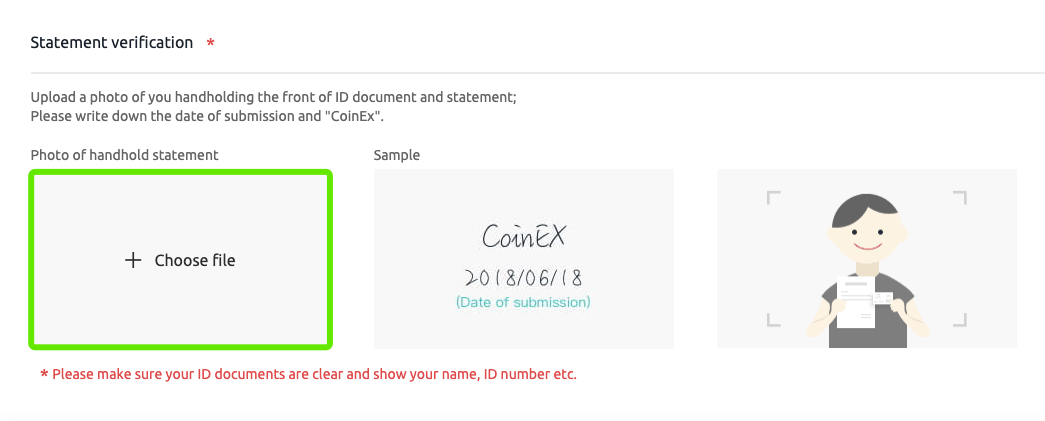 7. Check the box of [I promise to be the legitimate owner of these ID documents.] and then click [Submit].


8. Following the procedures above, results for your ID verification will be updated within 24h. We can assure you that your account status will be delivered through email notifications and sms once it's completed.

Reminder:
1. The supported formats of the uploaded photo: Jpeg, Png.
2. The maximum size of the uploaded file is 5M
3. The photo cannot be a fax file or photocopy
4. The photo cannot be modified in any forms
5. The photo cannot be blurry and it needs to be clear, complete and fully revealed
6. Make sure no watermark is attached
7. Make sure the uploaded document is still valid
8. Make sure only yourself appears in the photo and your face is completely shown.
9. Please make sure the content of the statement contains "CoinEx" and "Date of Submission"