How to bind your mobile number to the account?
1. Go to CoinEx website www.coinex.com, sign in to your account, and click [Account] in the dropdown menu of the top right corner.


2.Click [Security] and then click [Bind] to add your mobile number.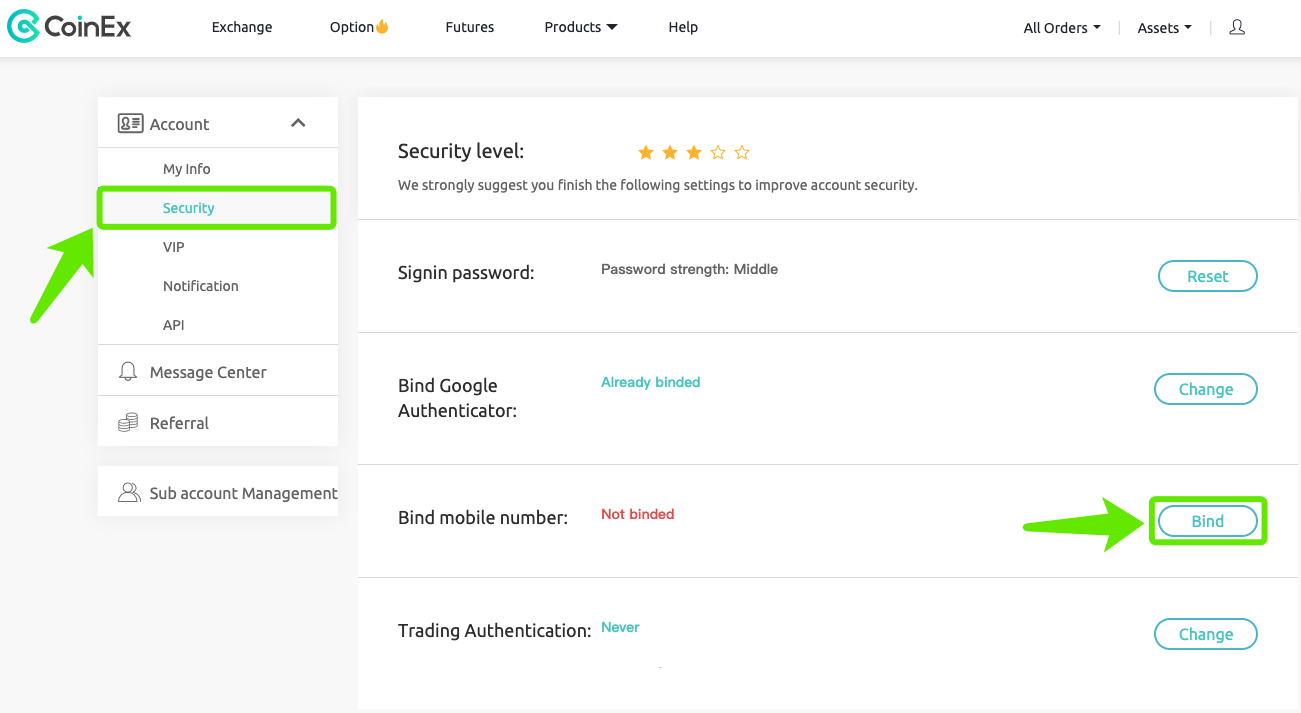 3. Click [Get code] to receive [Email verification code], and after you enter the code, click [Submit].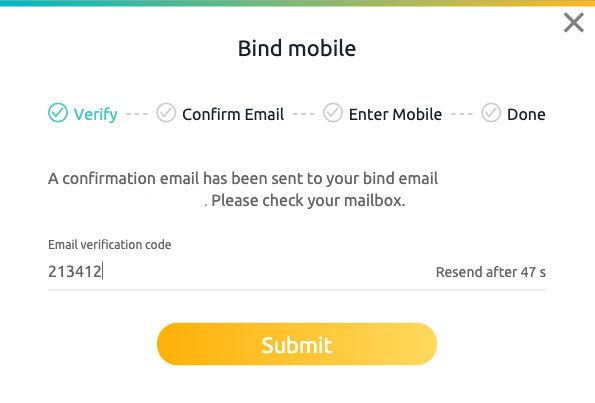 4. Click the dropdown menu to select the country code of your mobile number.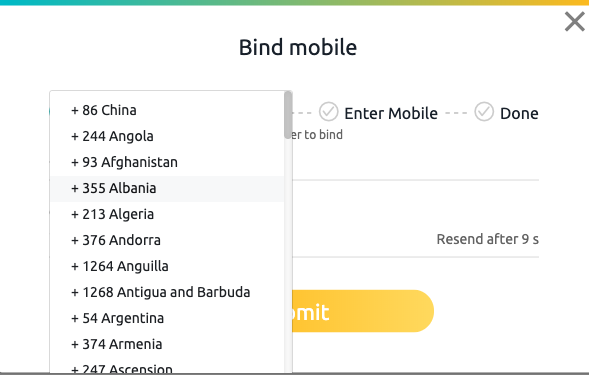 5. Enter the mobile number you need to bind, get a [6-digit SMS code], enter it and click [submit].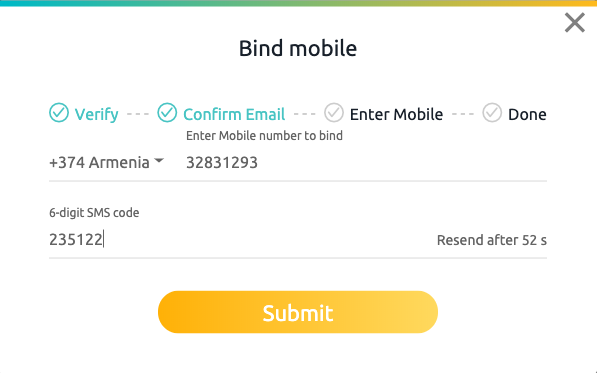 6. Following the steps above you will connect your phone number to the account.