How to bind mobile number?
1. Visit CoinEx official website (https://www.coinex.com), log in to your account, and select [Account Settings] under [Account] in the top-right corner.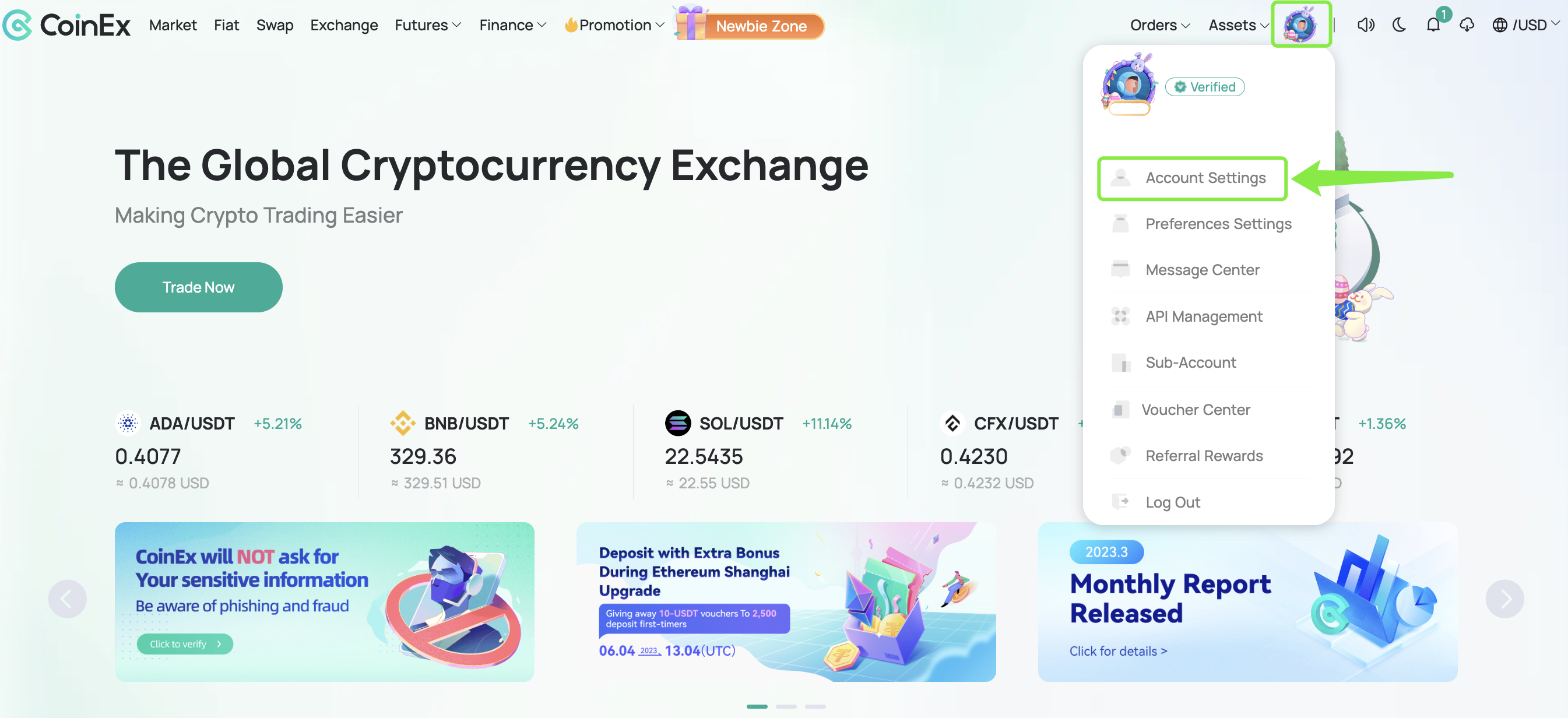 2. Navigate to [Account Verification] section, and click [Bind] on the right side of [Mobile].

3. Get and enter the [Email verification code], open [Google Authenticator] on your phone, and enter the 6-digit [TOTP Code] to verify your account.
Note: You ONLY need to enter [Email verification code] if TOTP is not enabled.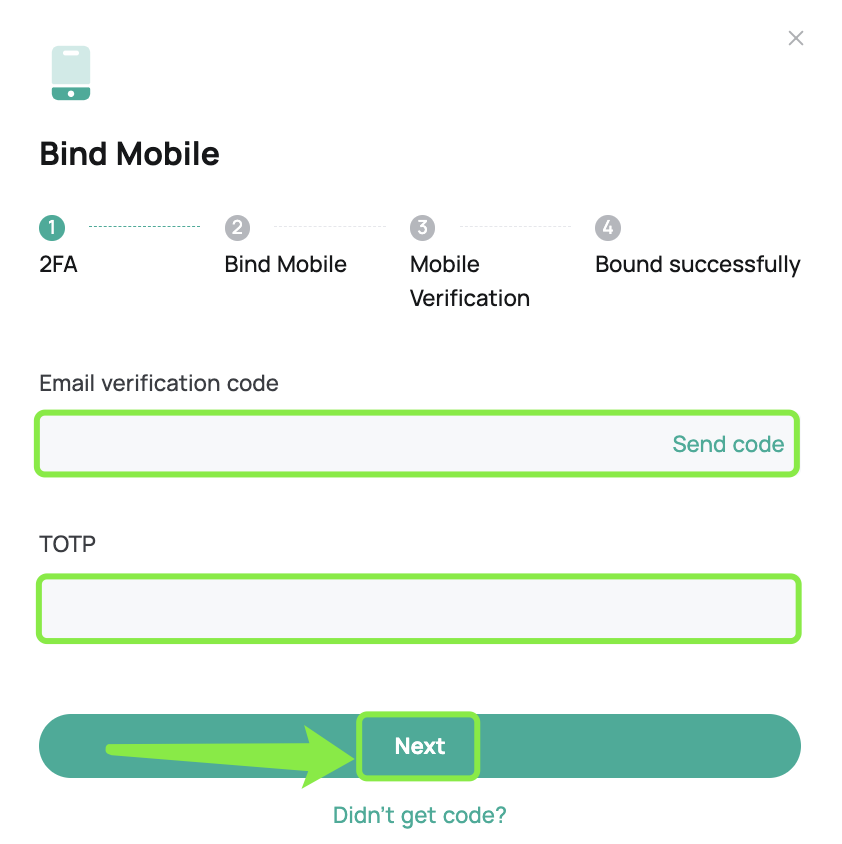 4. Choose [Country Code], and enter the [Mobile Number] you want to bind.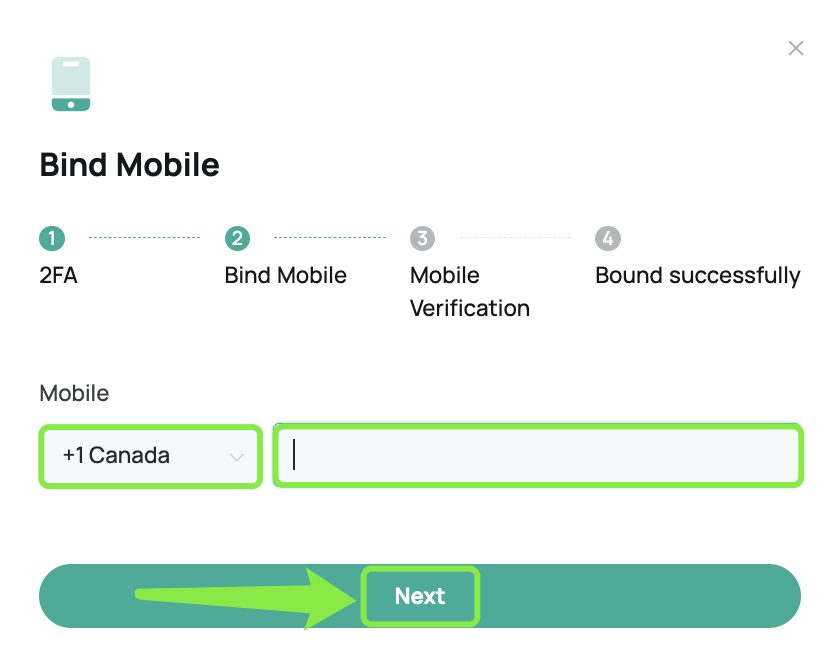 5. Follow the prompts to complete the pattern verification, get and enter the 6-digit [SMS Code], then click [Next].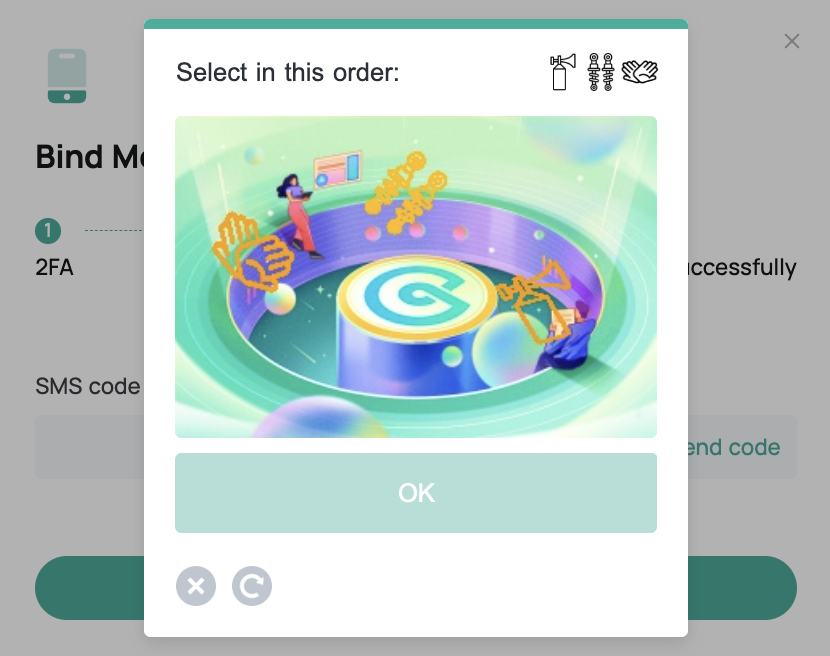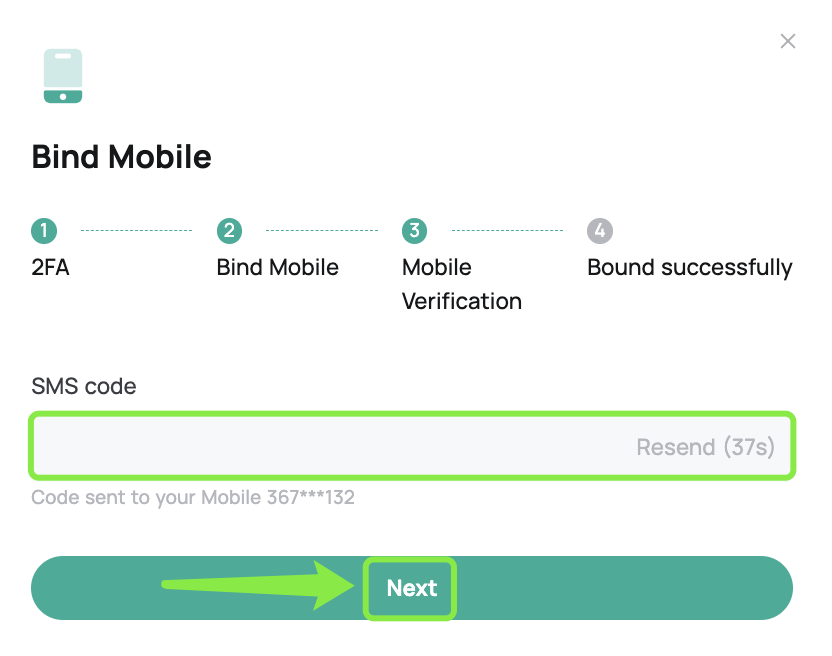 6. Mobile number is bound successfully after the above steps.