1. Go to CoinEx website www.coinex.com, log in your account, click [Account Settings] from the menu of [Account] in the top-right corner.


2. Find out the [Security Settings] section, and then click [Bind] on the right of [Mobile].

3. Get and enter your GA code for verifying your account. (If you are not bound to GA, this step will be skipped.)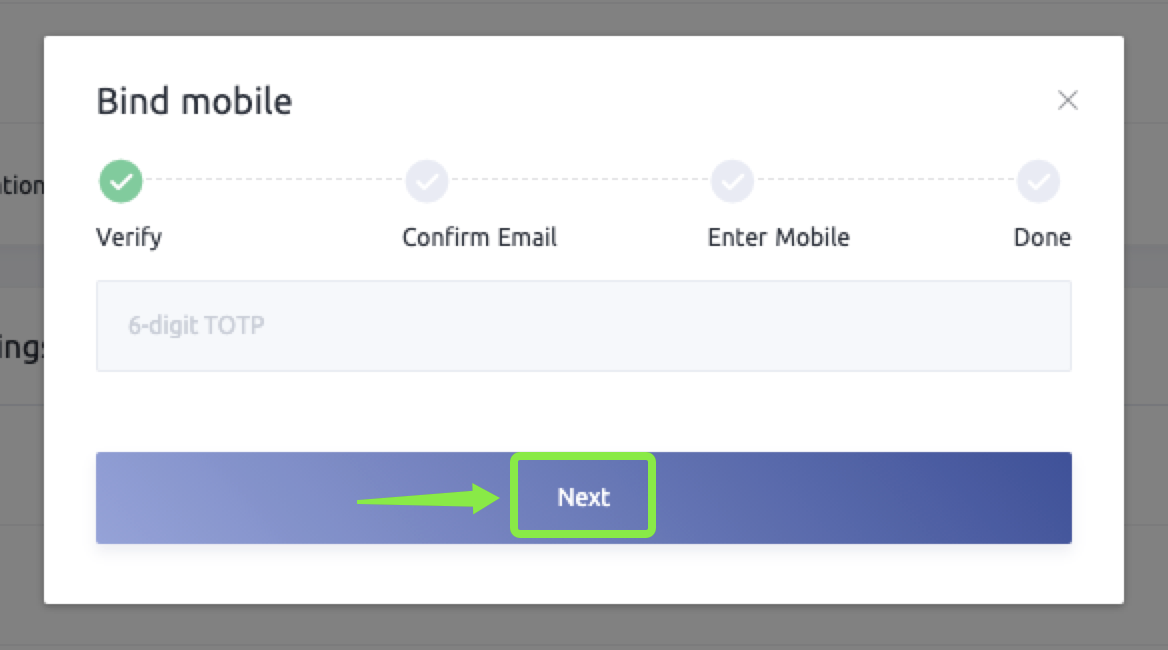 4. Get and enter email verification code, and then click [Next].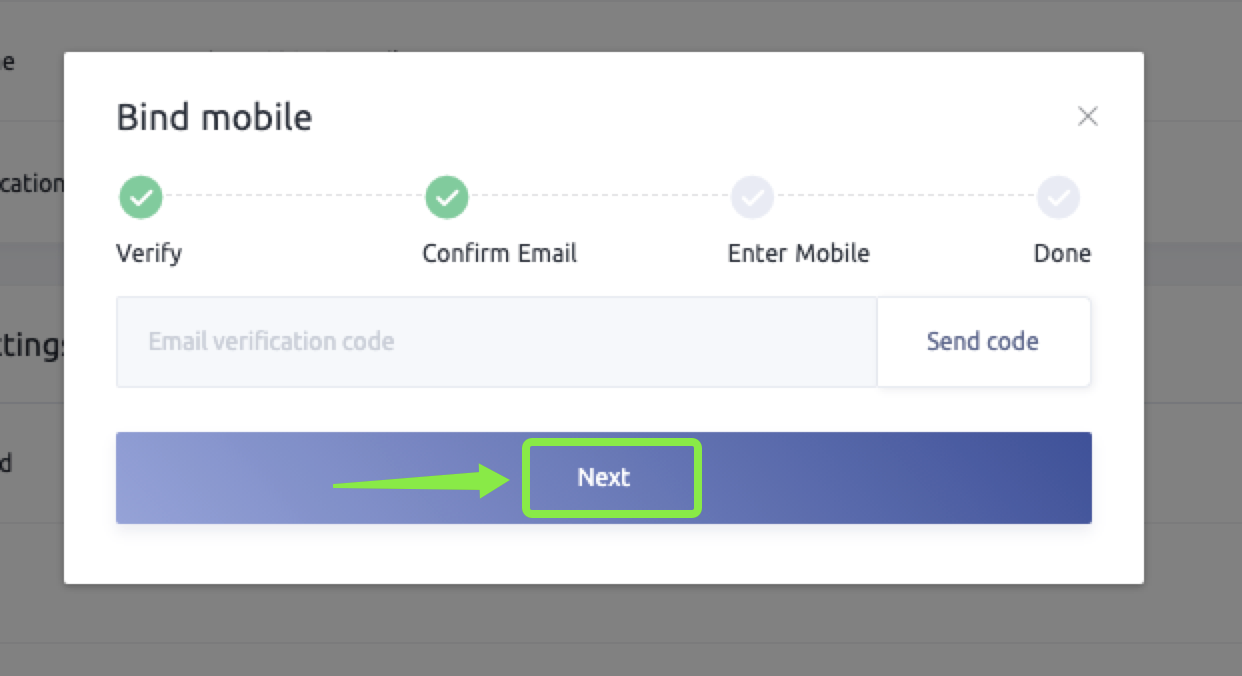 5. Choose your country, enter new mobile number, require and enter SMS code and then click [Next].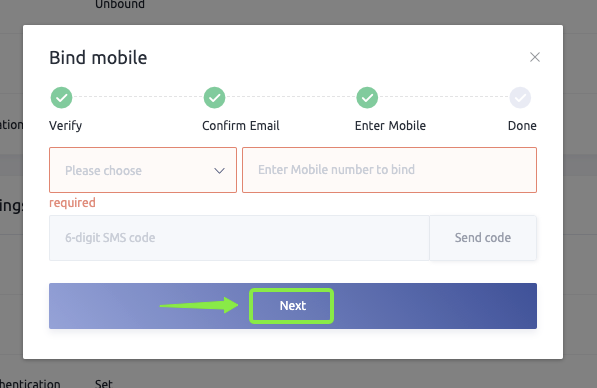 6. Phone number binding succeeded after finishing the above steps.