1. Visit CoinEx official website (https://www.coinex.com), log in to your account, and select [Spot] under [Assets] in the top-right corner.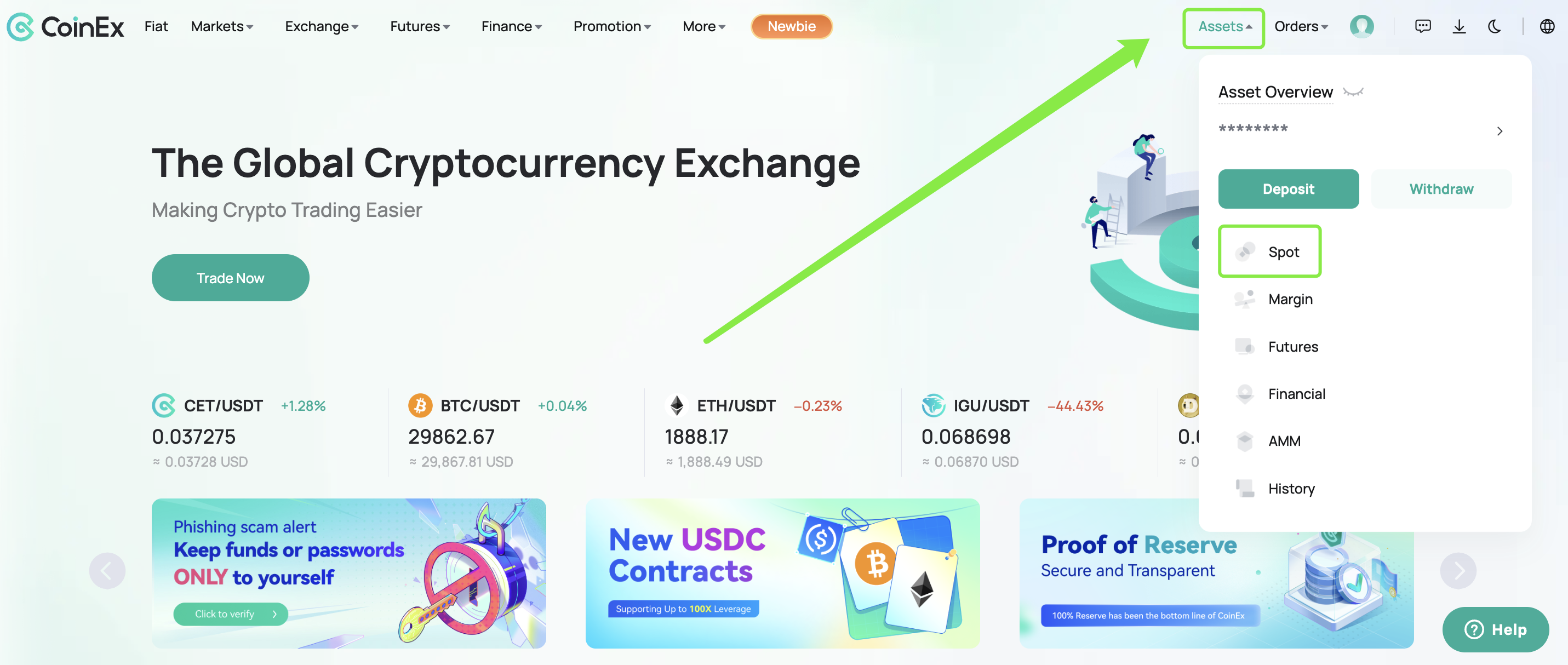 2. Click [Convert CET] on the [Assets] page.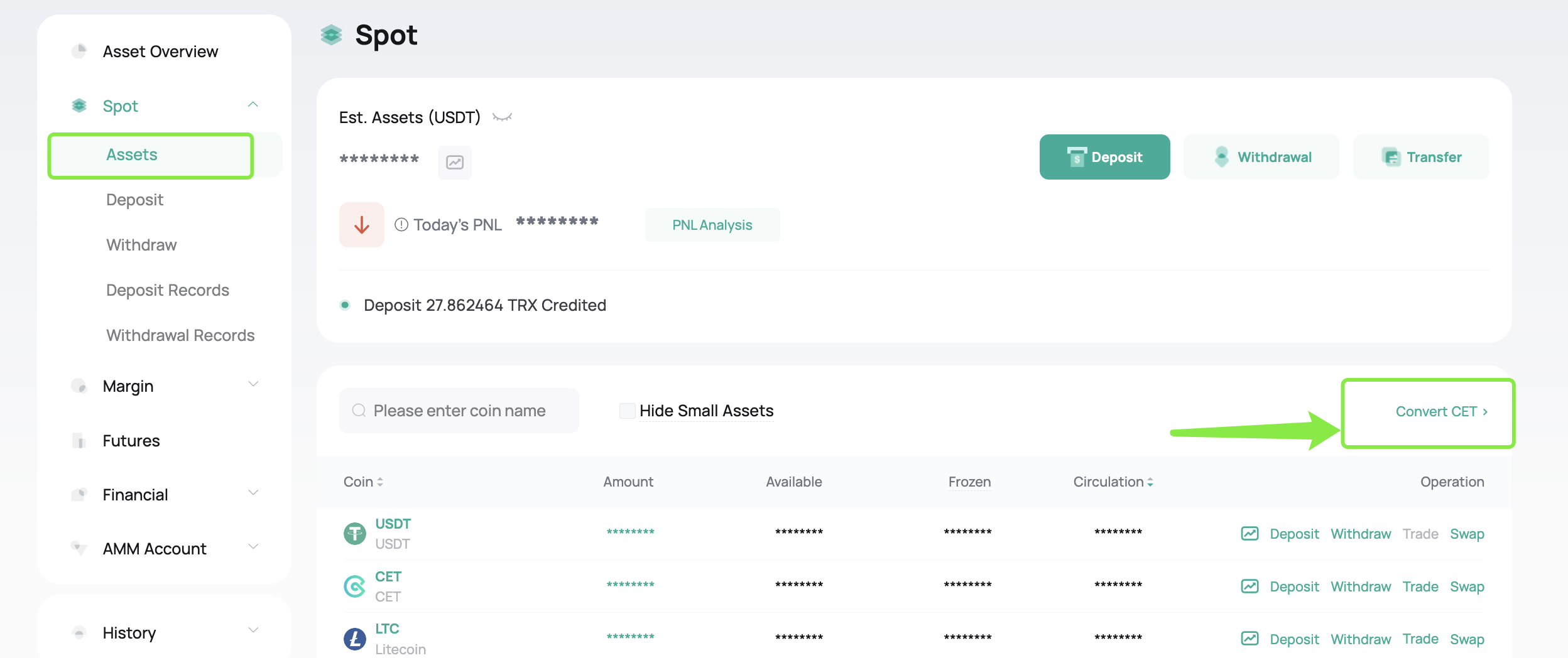 3. Select the desired crypto or choose [Select all] and click [Convert].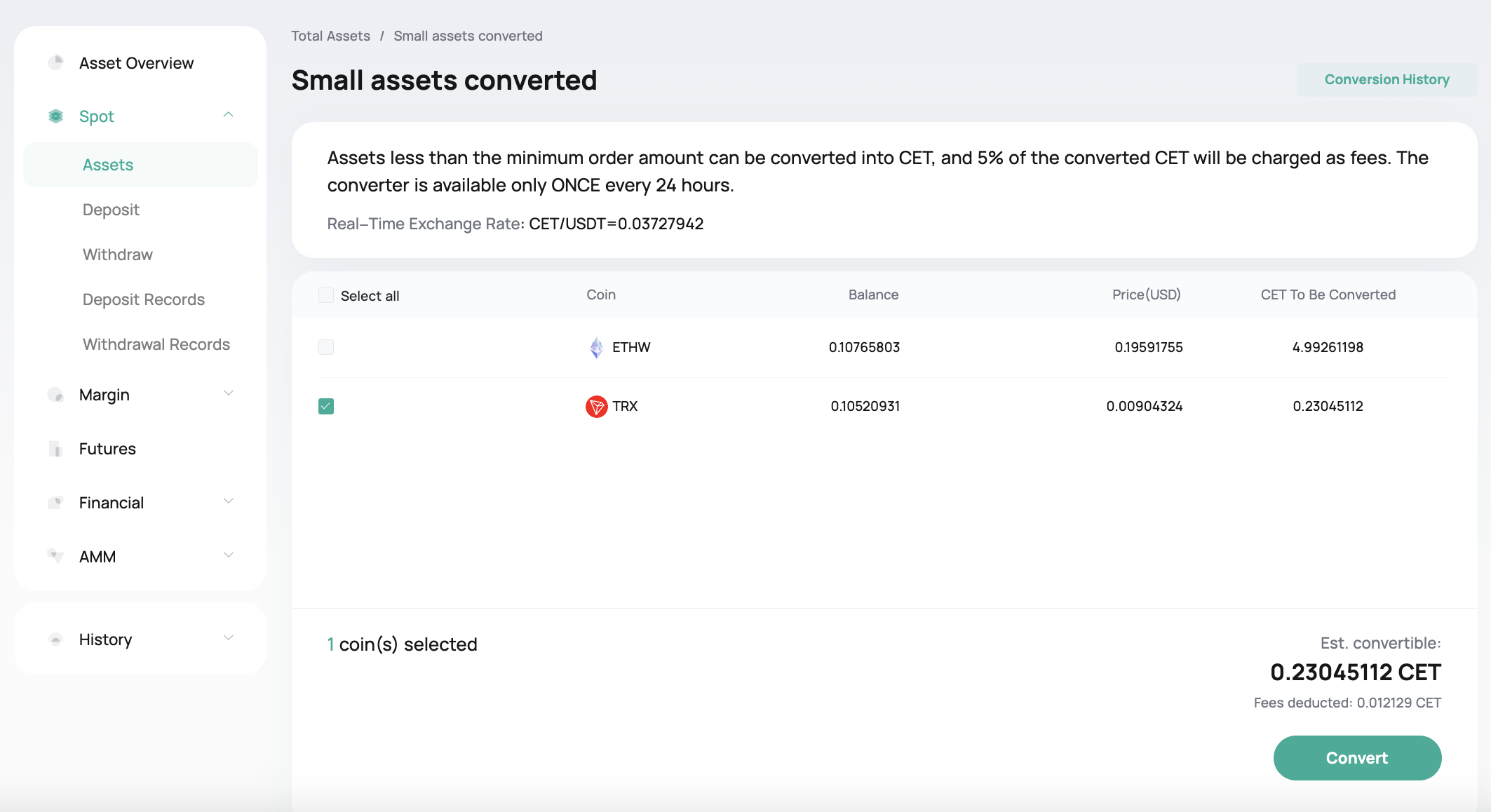 4. Confirm the details and click [Convert] to complete the conversion.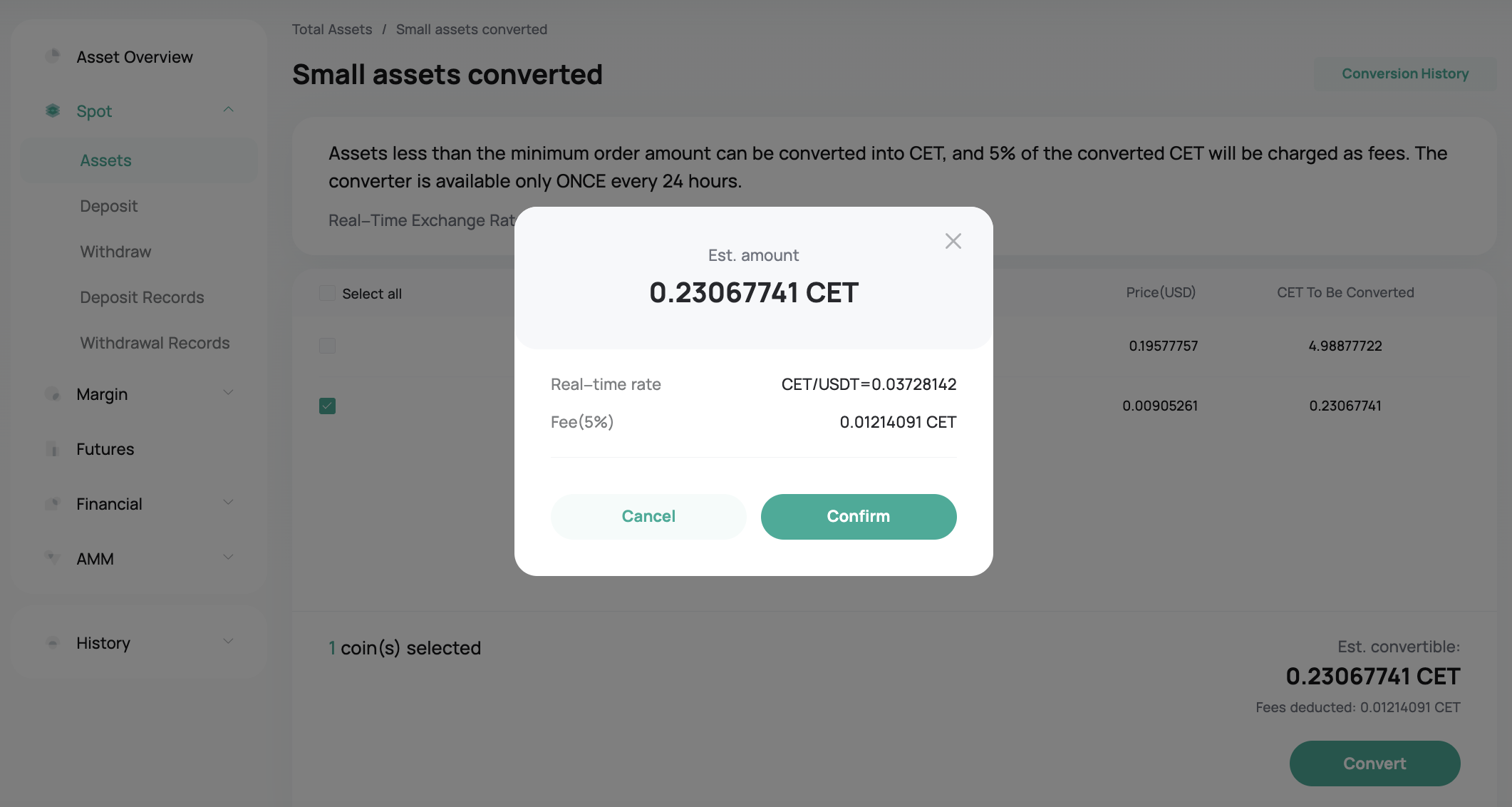 5. Click [Conversion History] to view the previous conversion details.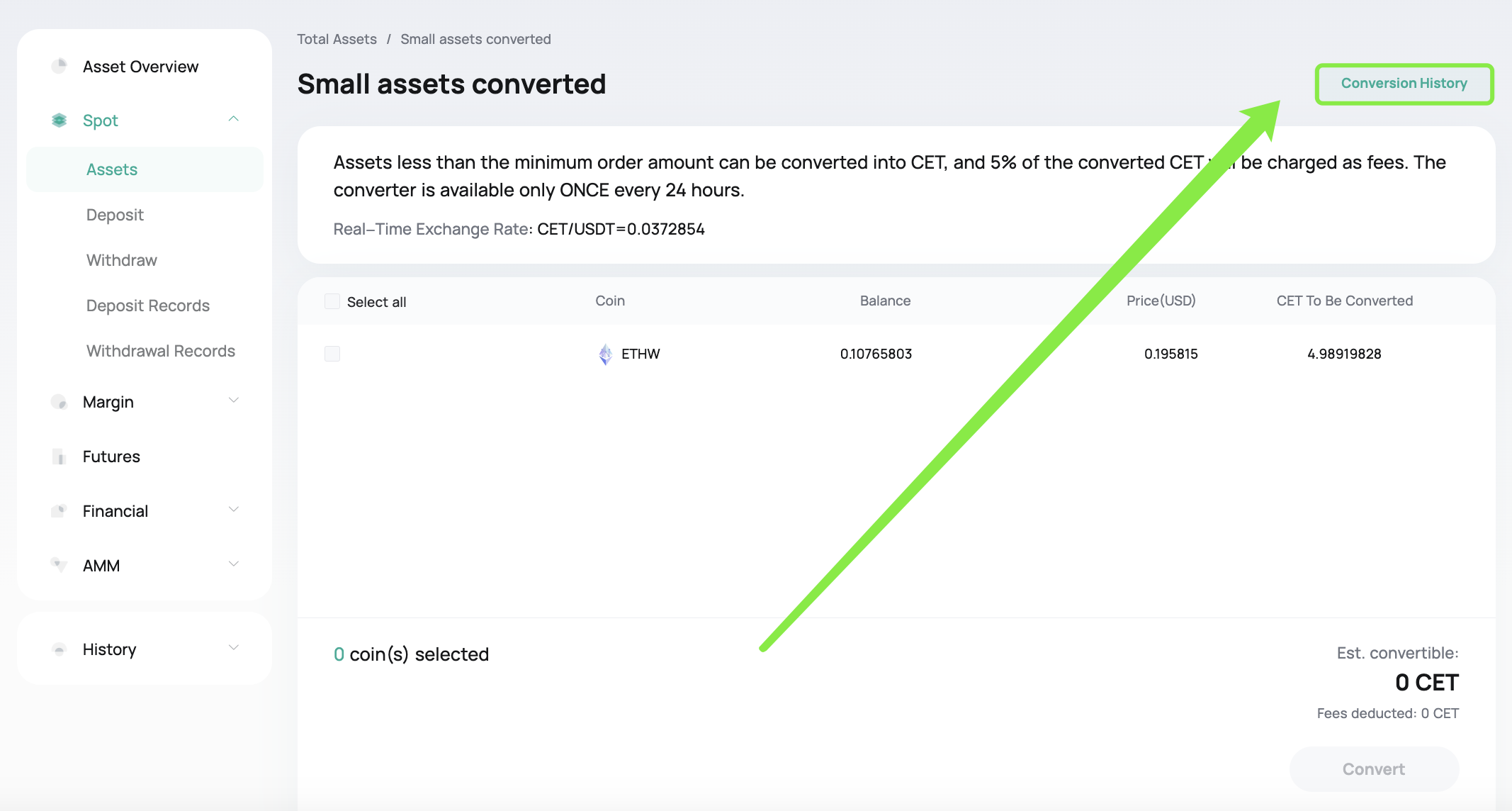 Reminder:
1. Convertible cryptos should meet the below requirements:
(1) The crypto to be converted is not CET.
(2) The crypto is not delisted.
(3) Your asset balance of the crypto is less than the minimum order amount.
2. 5% of the CET will be charged as fees. The converter is only available ONCE every 24 hours.