1. Visit www.coinex.com, log in to your CoinEx account and click [Spot Account] on the drop-down menu of [Assets] on the upper right corner.

2. Click [Convert CET] on [Spot Asset] page.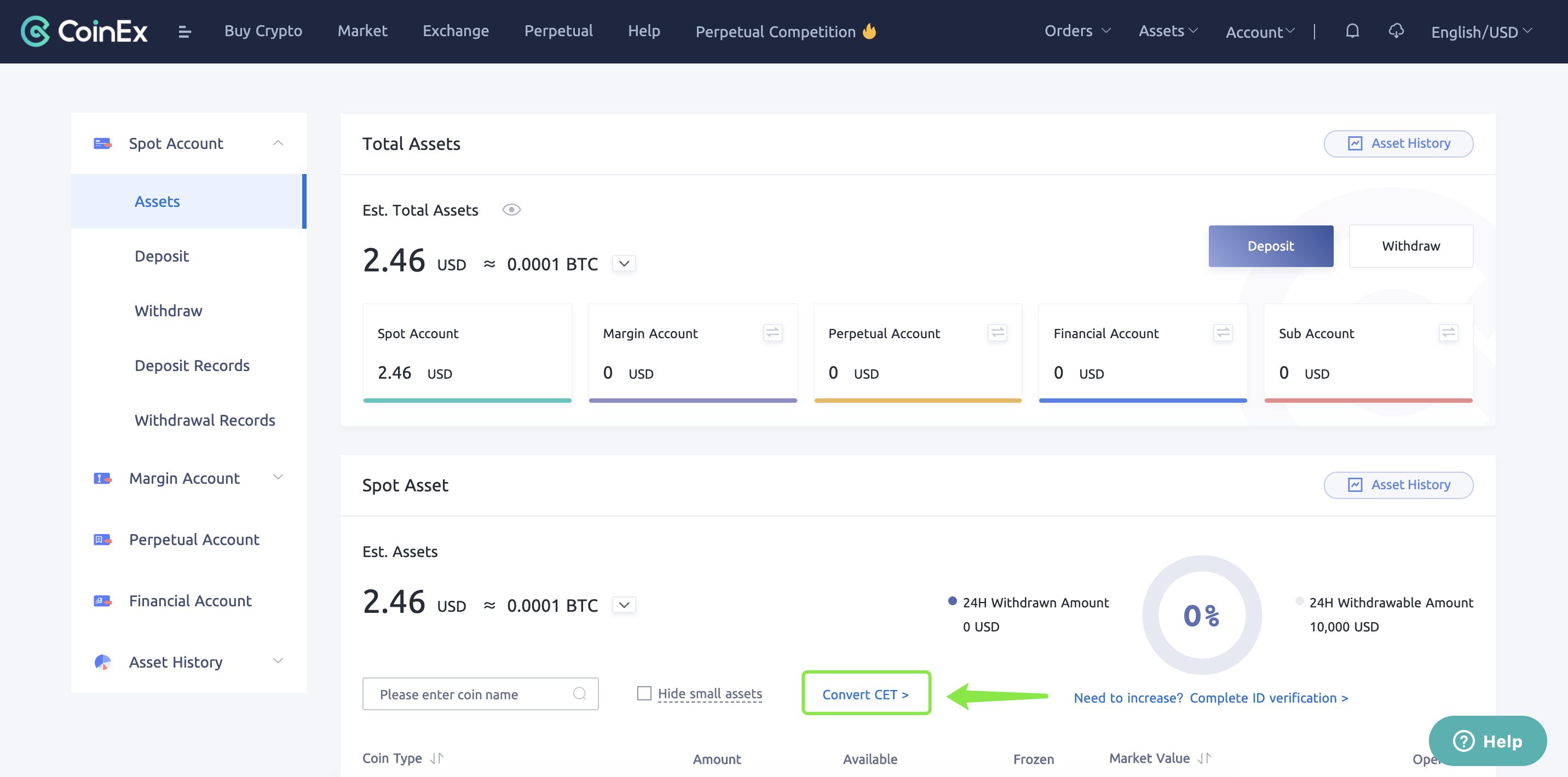 3. Select the coin and click [Convert] to the next step.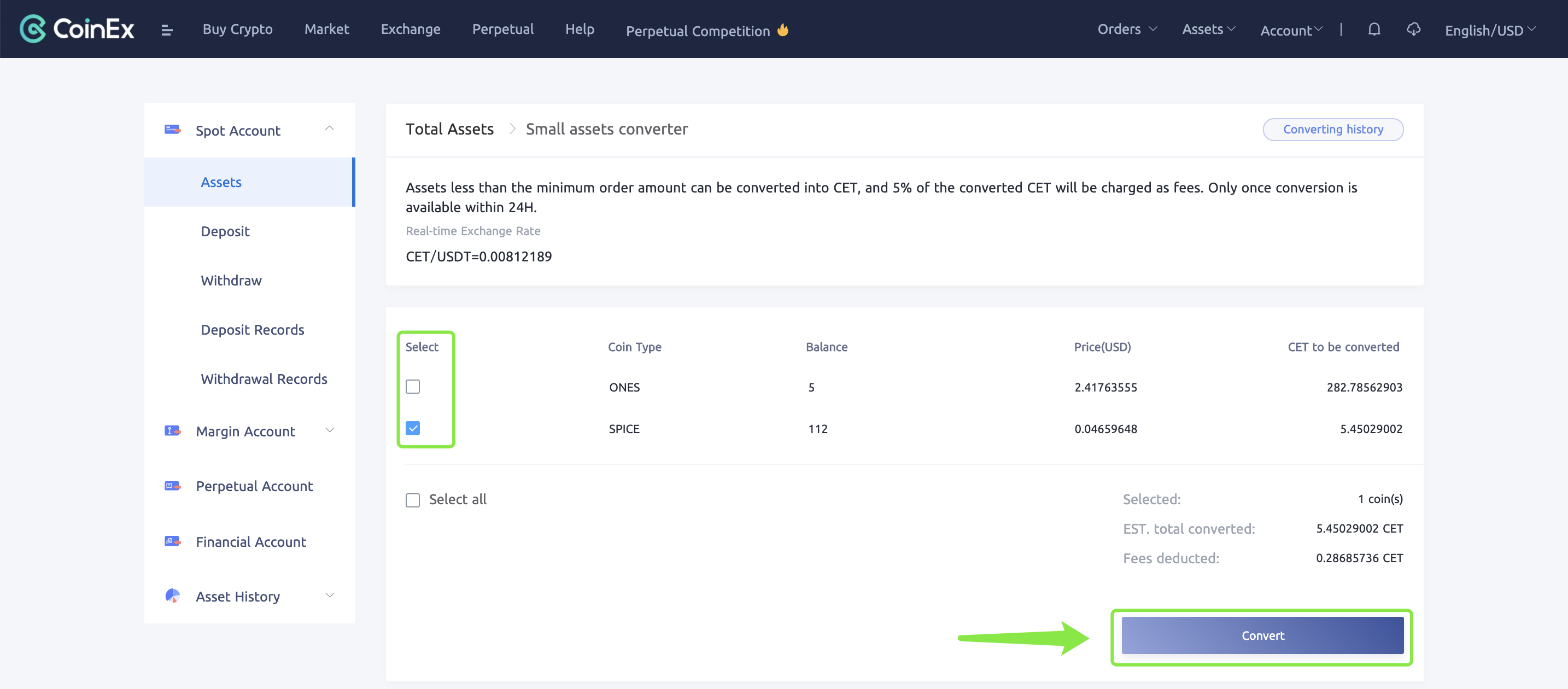 4. Confirm the convert details and click [Convert] to finish converting.


5. Click [Converting History] to view previous details on [Small assets converter] page.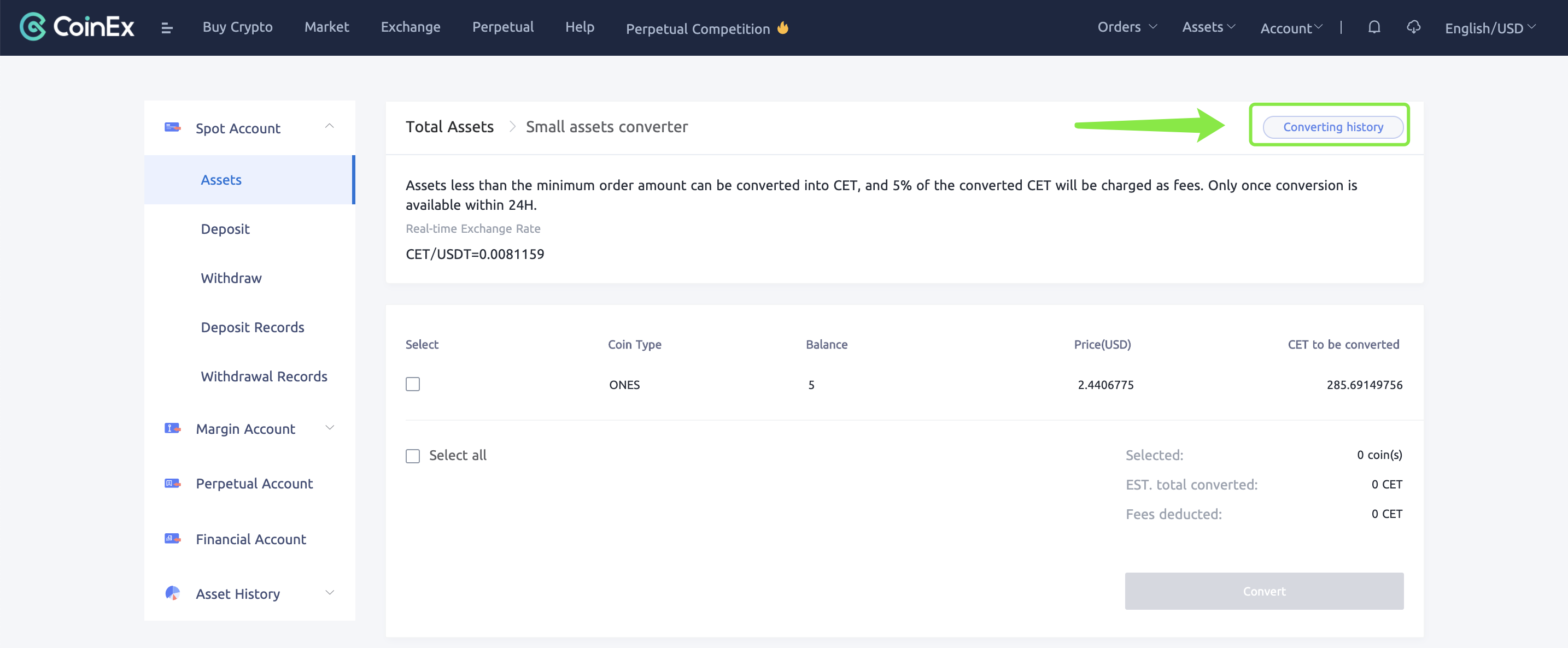 Reminder:
1. Convertible Coins should meet the requirements as follows:
1) The converted coin is not CET
2) The coin remains listed
3) The balance of the coin is over 0 and its market value is less than 1 USDT
2. Assets less than the minimum order amount can be converted into CET, and 5% of the converted CET will be charged as fees. Only once conversion is available within 24H.