1. Go to CoinEx website www.coinex.com, sign in to your account, and click [Assets] in the dropdown menu of the top right corner.


2. Click [Convert into CET] on the page of [Assets].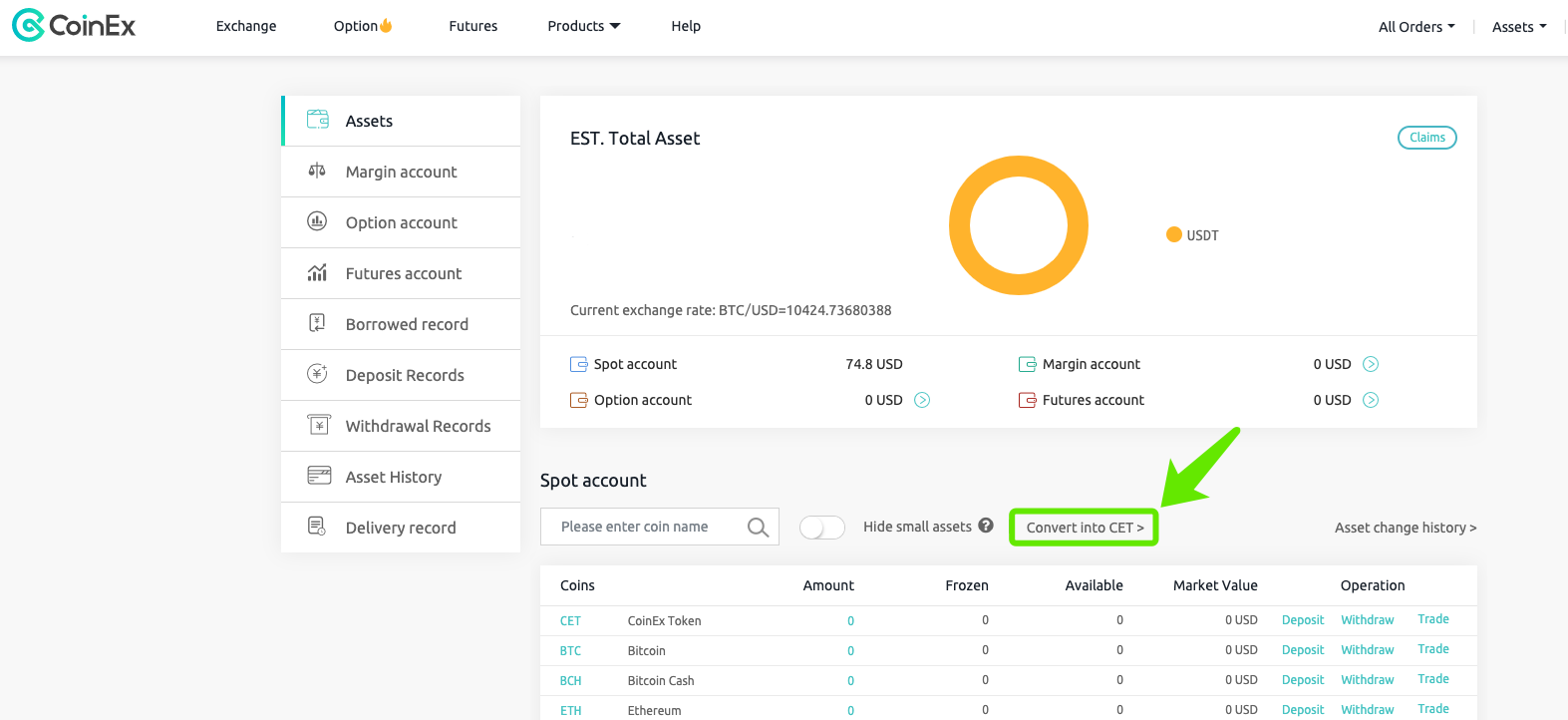 3. Check the box you need to convert, confirm it and click [convert].


4. On the page of [Small assets converter], click [Converting history] to check the history of converting small assets;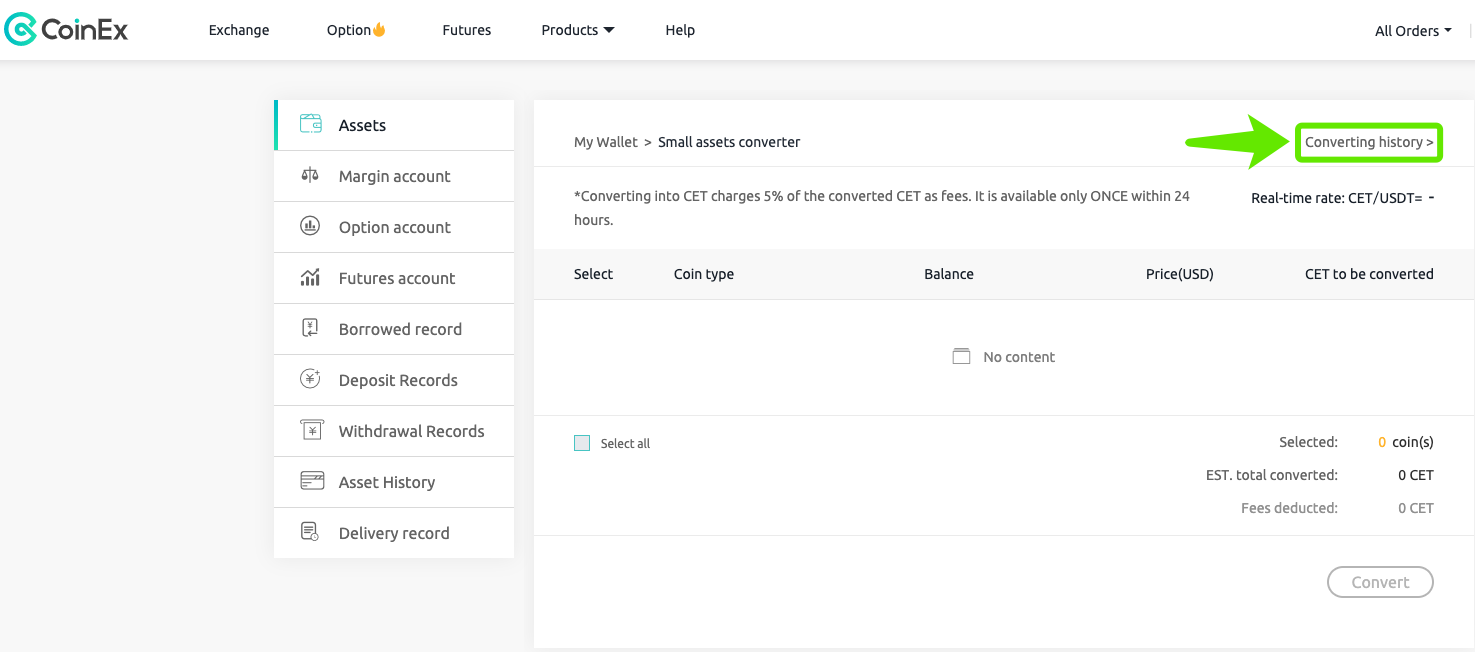 Reminder:
1. Convertible Coins should meet the requirements as follows:
(1)The converted coin is not CET
(2)The coin remains listed
(3)The balance of the coin is over 0 and its value is less than 1 USDT
2. Converting into CET charges 5% of the converted CET as fees. It is available only ONCE within 24 hours.