What is Google Authenticator?
Google Authenticator is a TOTP authenticator. The 6-digit code is generated based on natural variables such as time, historical length, physical objects (such as credit cards, SMS mobile phones, tokens, fingerprints), combined with certain encryption algorithms. It is not easy to obtain and decode, so it is relatively safe. To enhance the account security, it's advised to bind Google Authenticator as two-factor authentication for account login, crypto transfer, etc.
Download and install Google Authenticator APP
1. iOS: Search "Google Authenticator" on App Store, or click here to download it directly.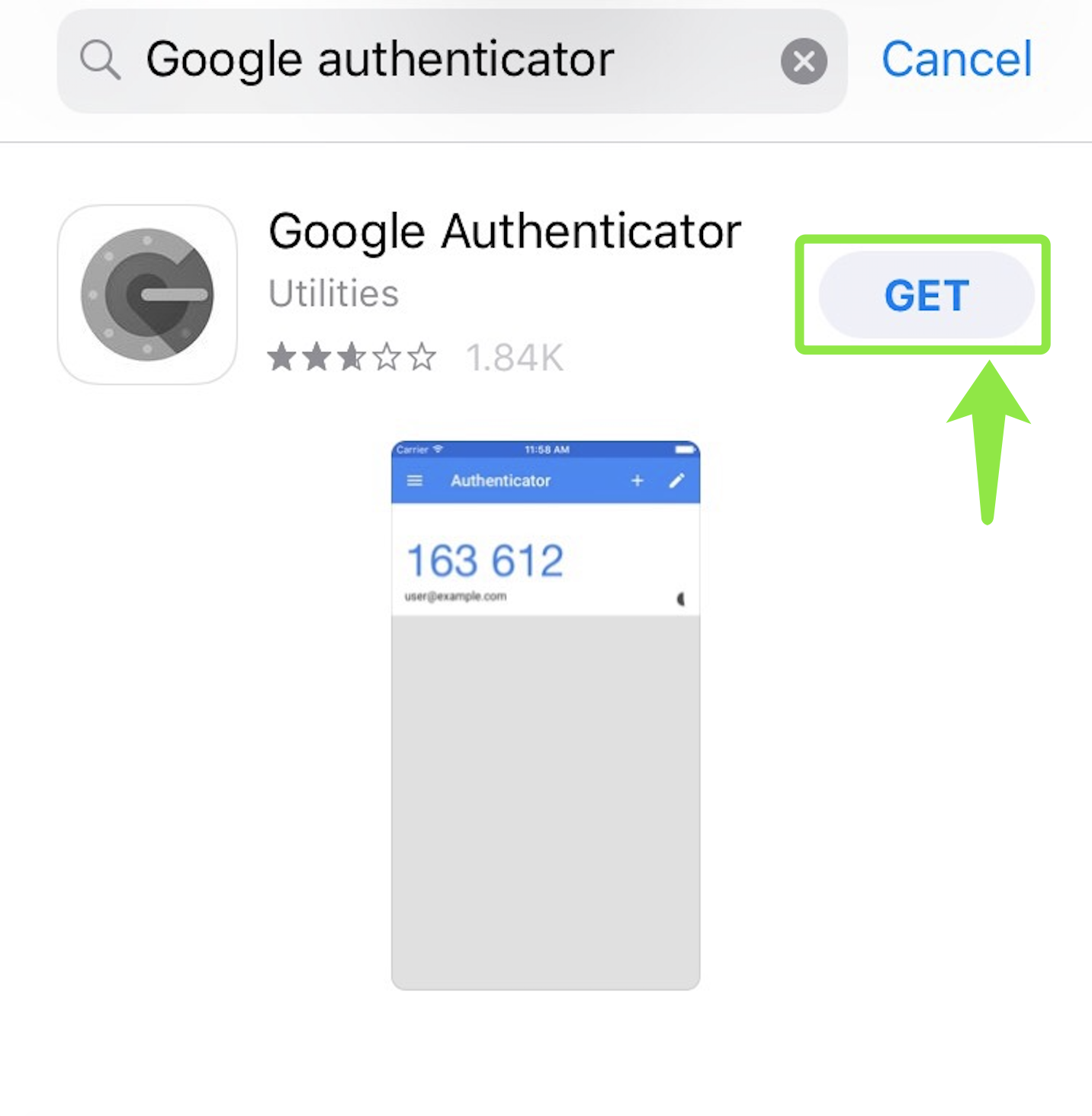 2. Android: Search "Google Authenticator" on Google Play Store, or download it here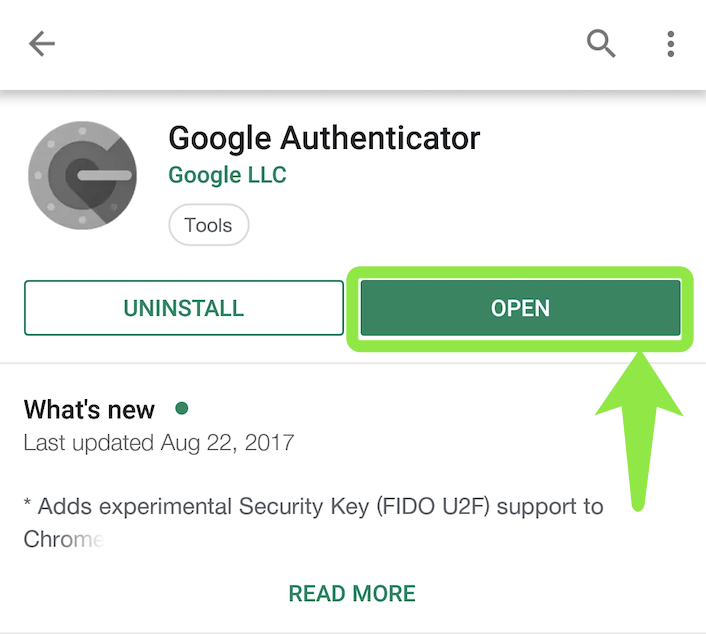 How to bind Google Authenticator?
1. Go to CoinEx official website (https://www.coinex.com), log in to your account and then click [Account Settings] from the menu of [Account] in the top-right corner.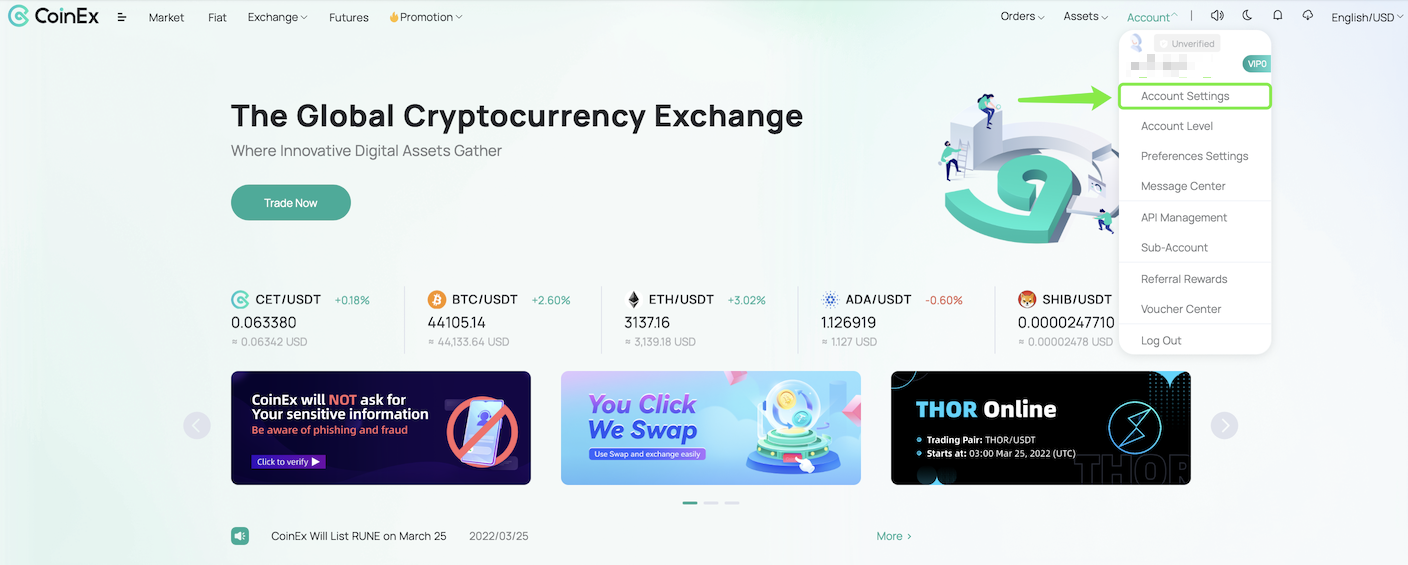 2. Click [Bind] next to [TOTP Authentication].

3. Get and enter SMS verification code, then click [Next] (if your account is not bound with a phone number, please ignore this step).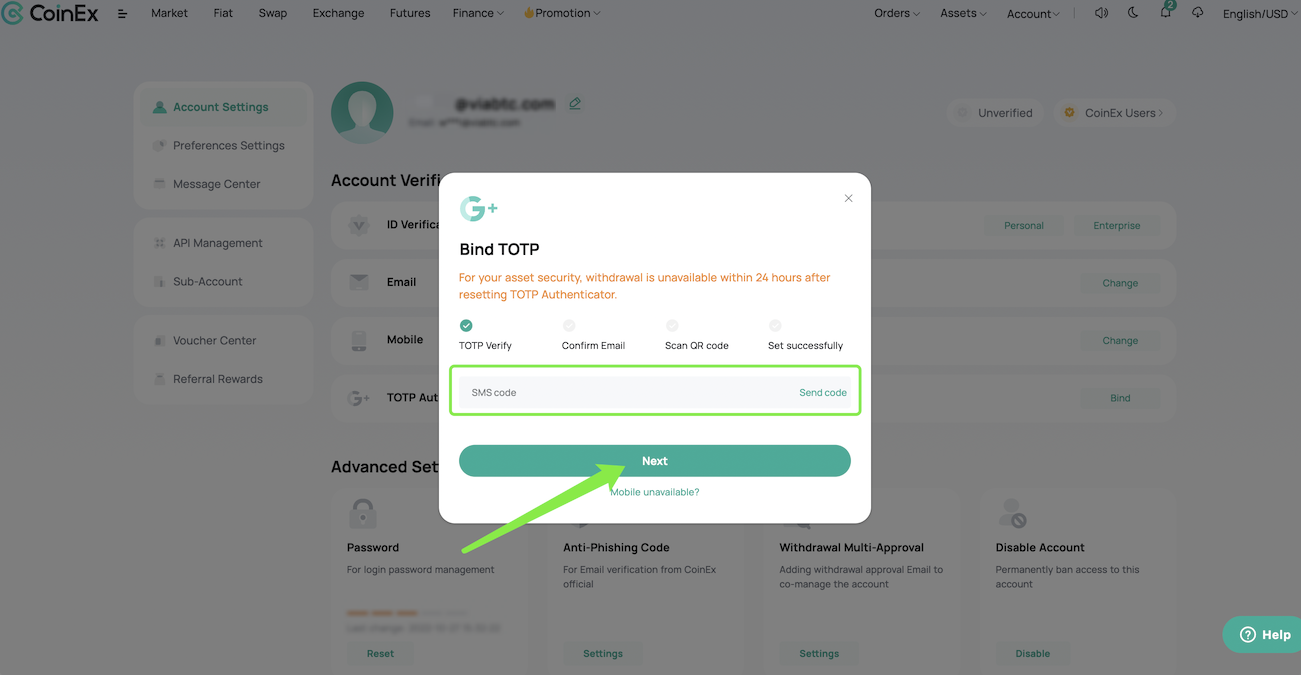 4. Get and enter email verification code, then click [Next].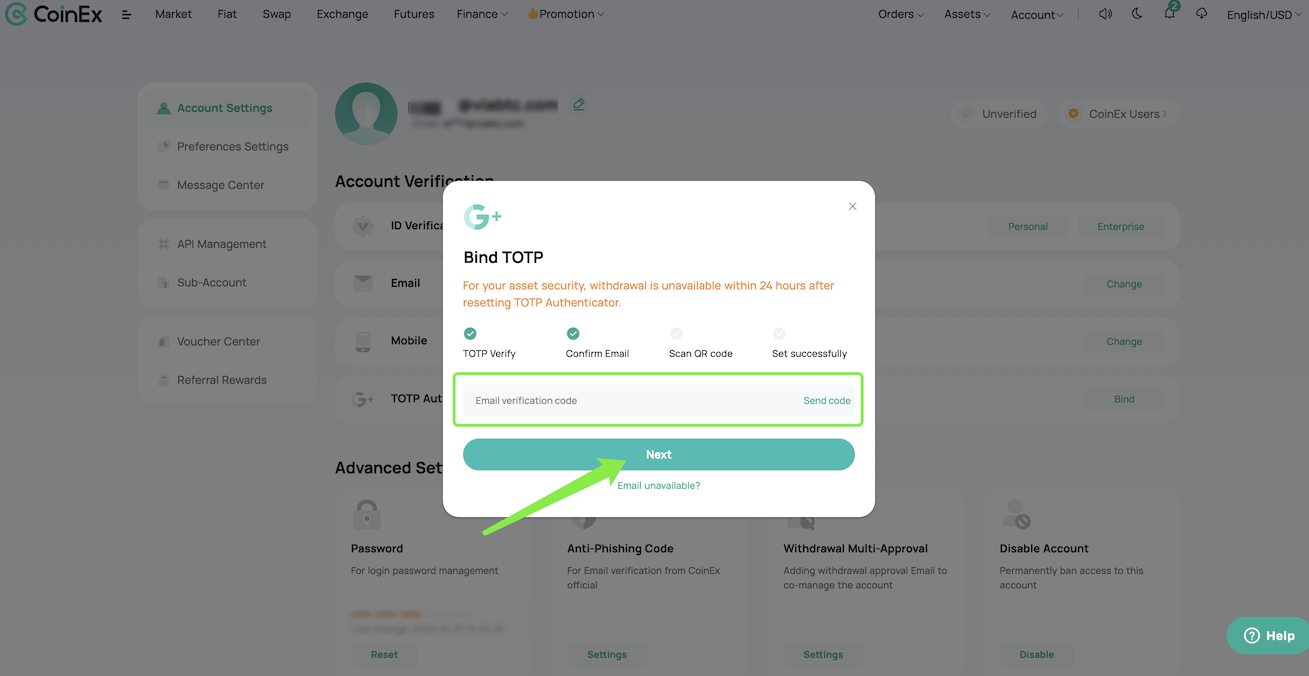 5. Open Google Authenticator App, tap [+] at the bottom-right, then select [Scan a QR code] or select [Enter a setup key] to input the 32-digit key manually.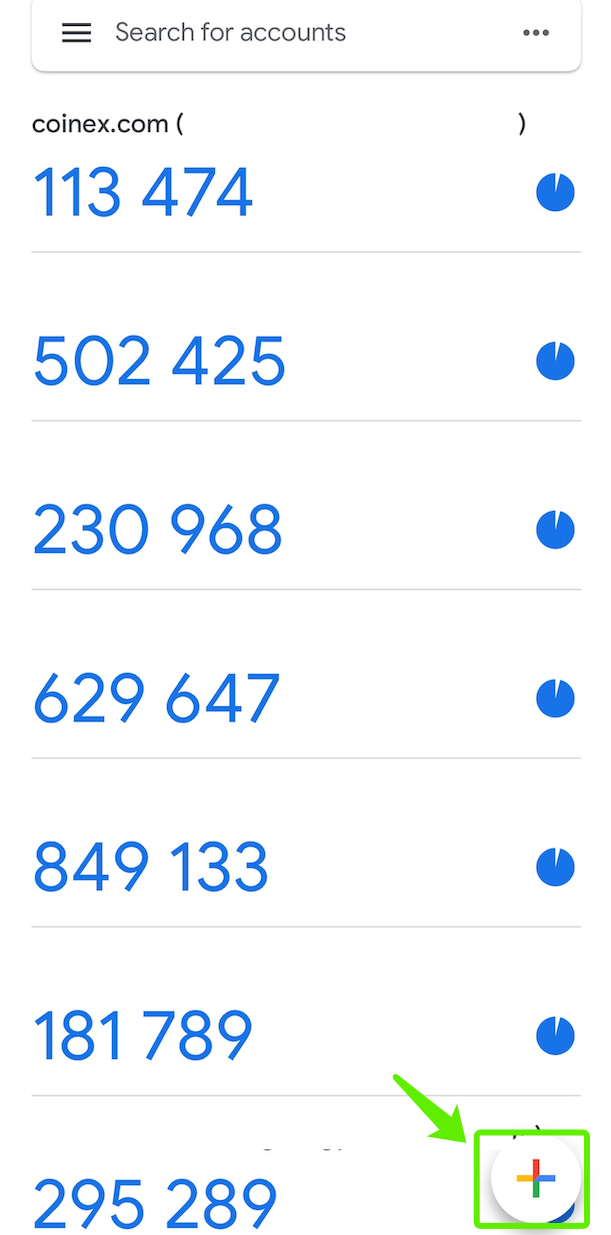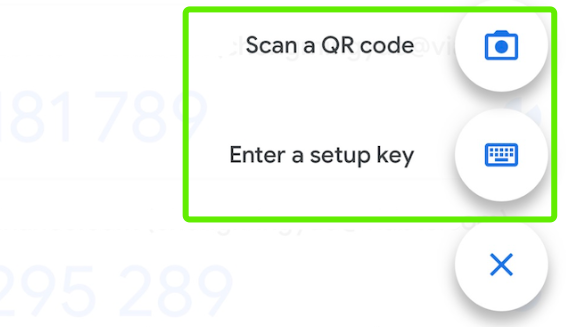 Reminder: Please back up the secret key properly and keep it offline.
6. Enter the 6-digit code for the newly-added account, then click [Next].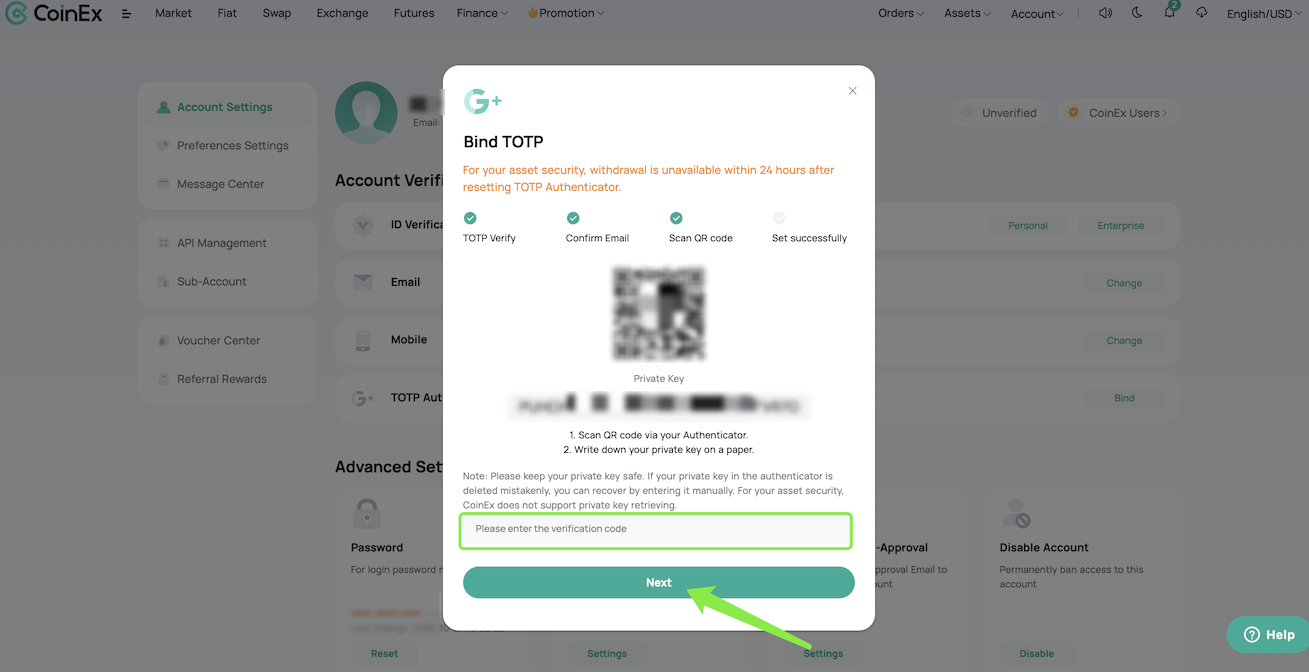 7. You've successfully enabled Google Authenticator after the above steps.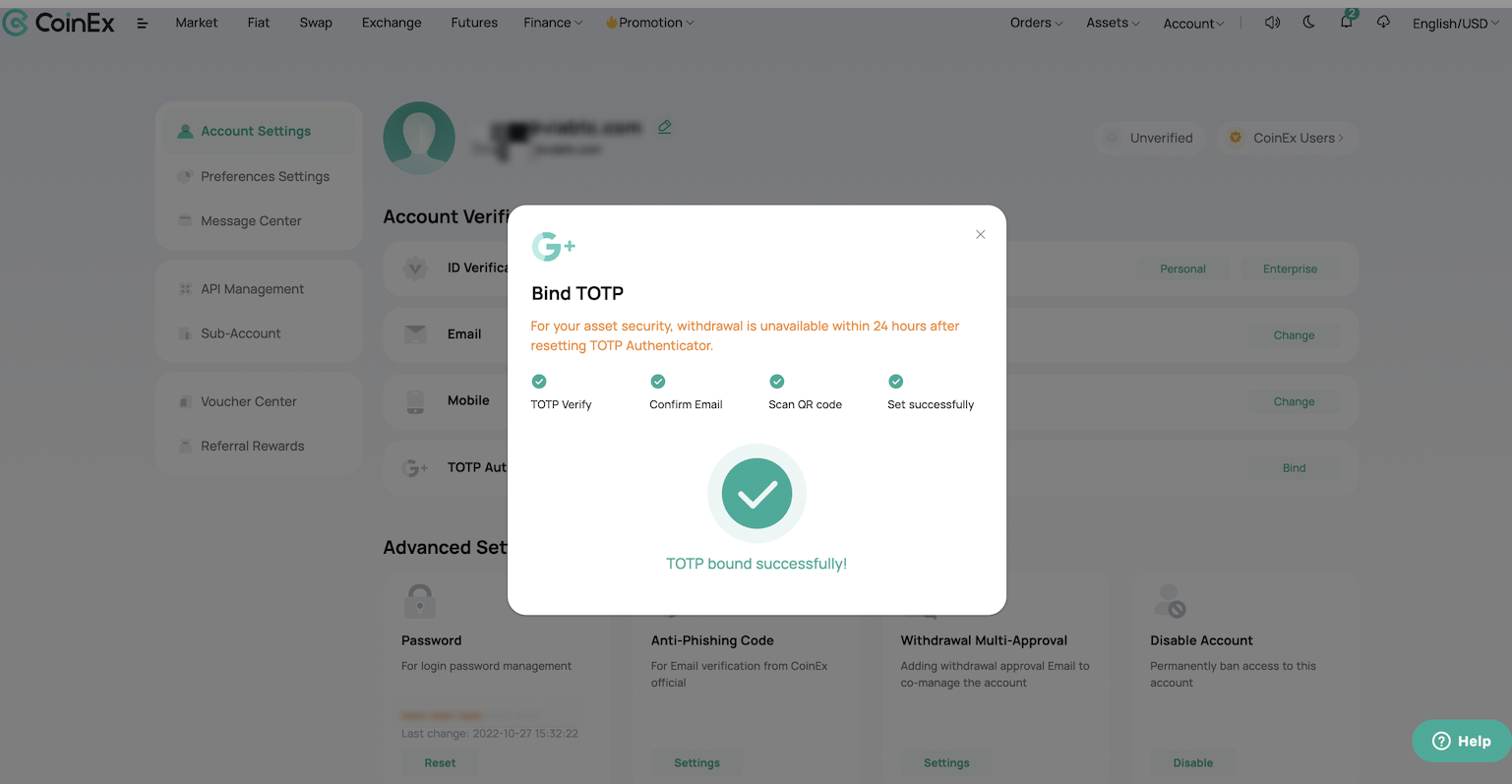 Notes:
1. In Google Authenticator App, the account name of CoinEx TOTP code is set by default as coinex.com followed by your registered email address, which allows you to distinguish the codes for different accounts.
2. CoinEx DO NOT save your secret key, please back up the key properly and keep it safe. If you forget or lose it, you can reset Google Authenticator here or contact customer support for further assistance.