Download and install the APP of Google Authenticator
1. iOS: Search "Google Authenticator" on APP Store. Download URL: Click Here;
2. Android: Search "Google Authenticator" on Google Play. Download URL: Click Here.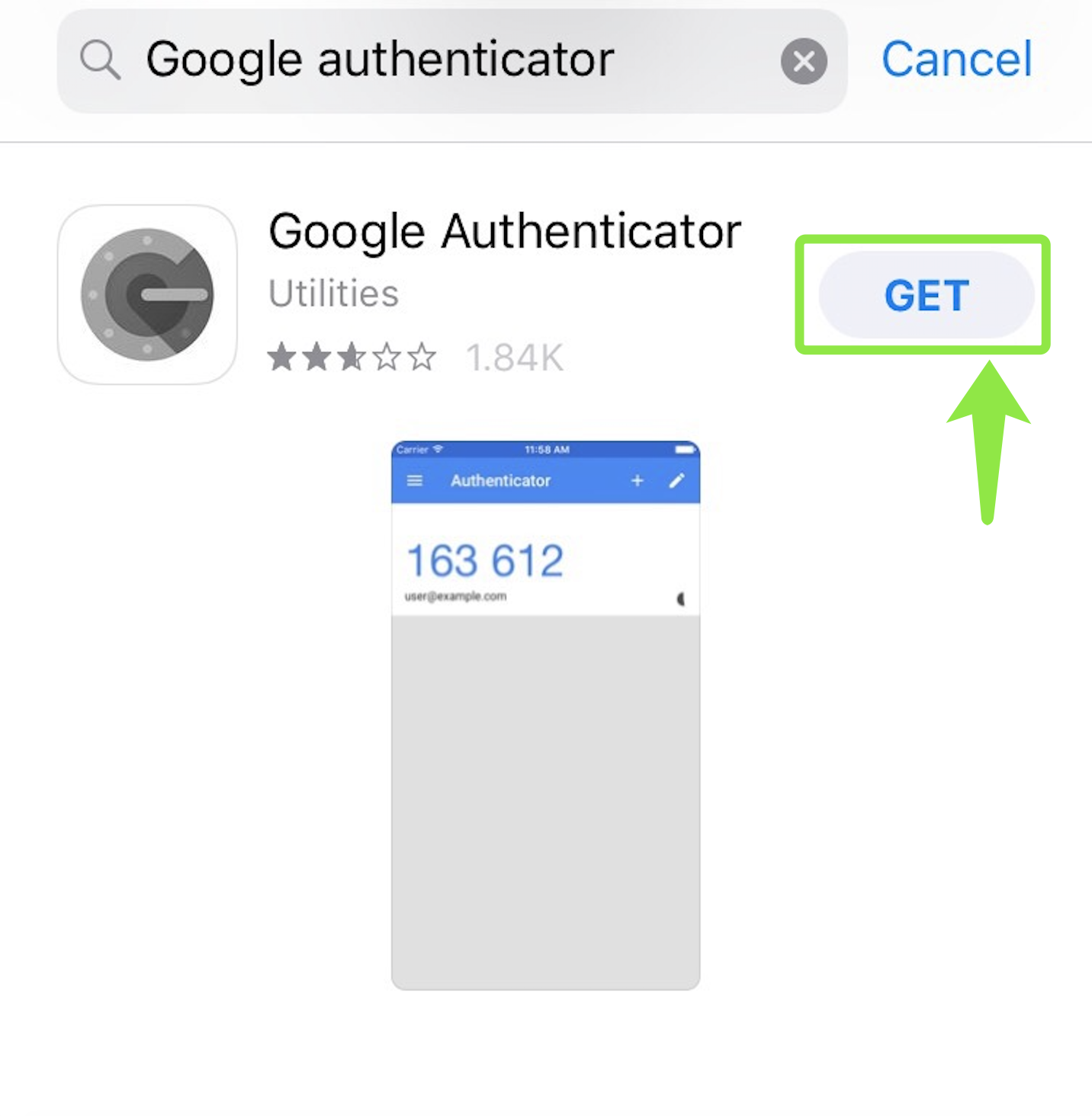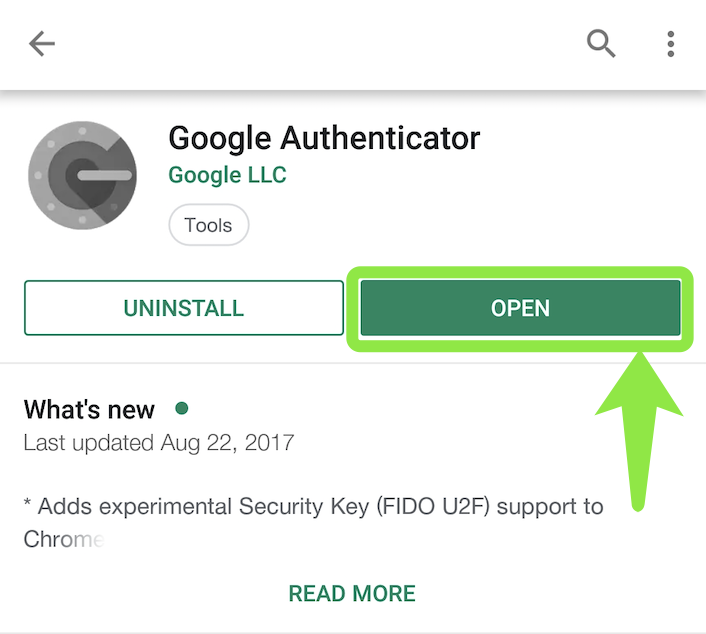 Connect Google Authenticator to your CoinEx account
1. Go to CoinEx website www.coinex.com, sign in to your account, and click [Account] in the dropdown menu of the top right corner.


2. Click [Security] and then click [Bind] to add Google Authenticator.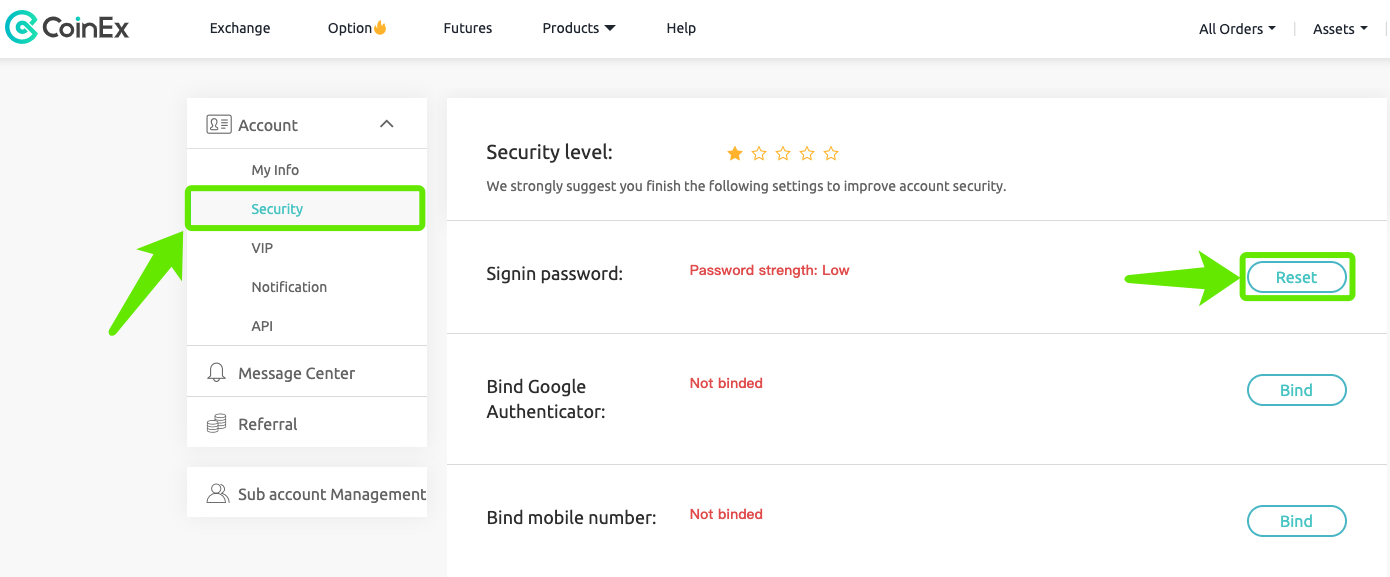 3. Enter [Email verification code] when you get a code, and click [Submit].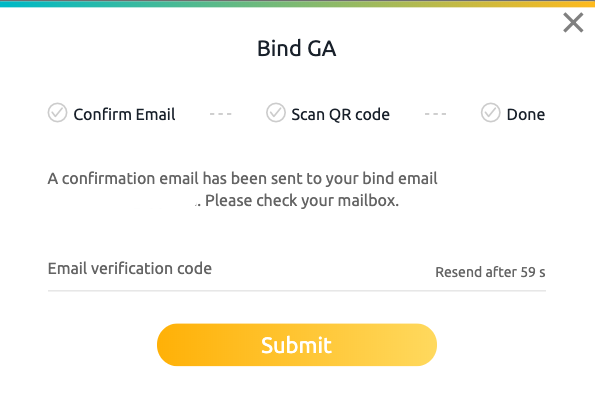 4.Open Google Authenticator on your mobile phone, click [+] at the top right corner and select [Scan barcode] and then use your camera to scan the code, or you can select [Manual entry] to manually enter the 16-digit code.
Reminder: CoinEx strongly suggests that you back up the generated 16-digit secret key and keep it in a secure way.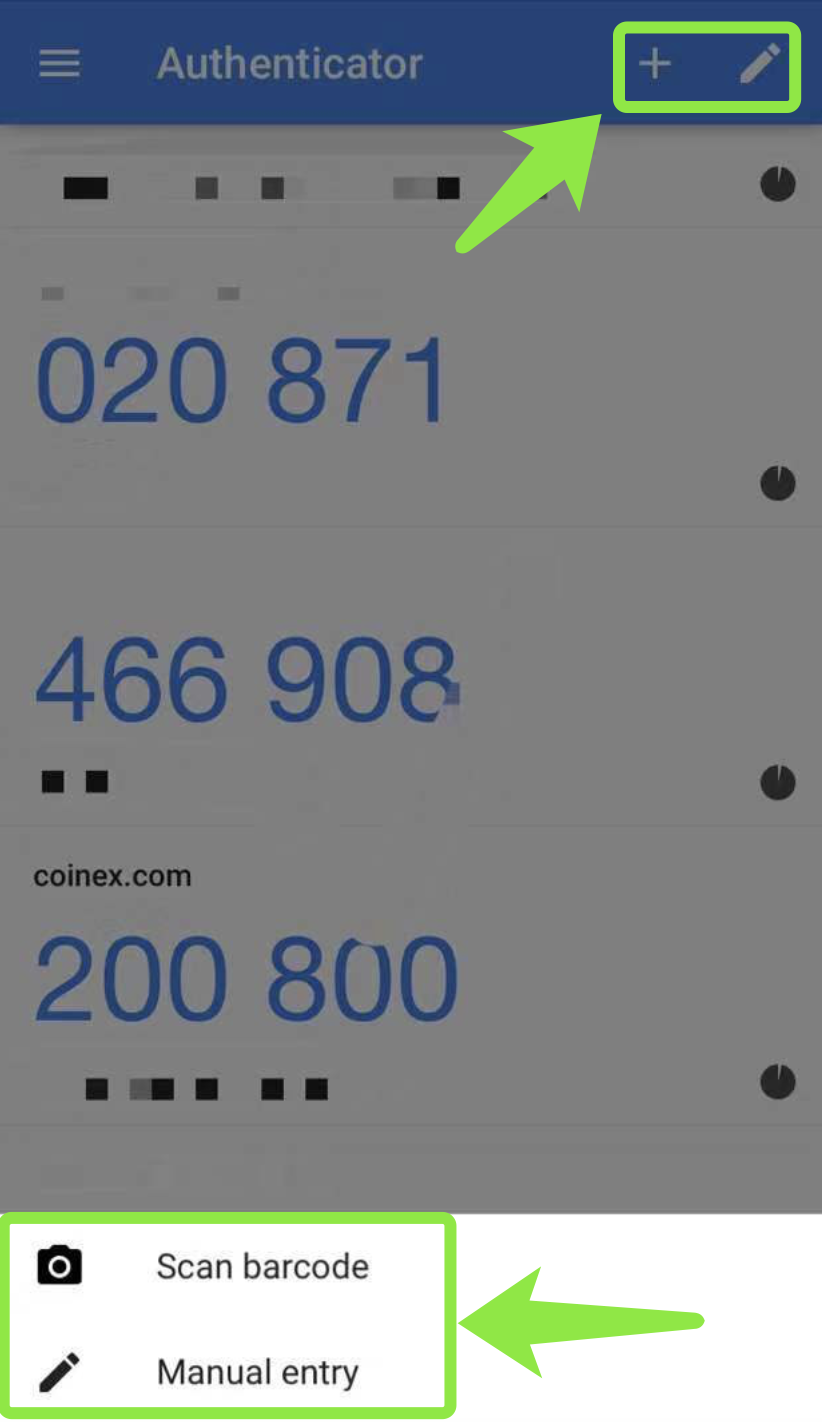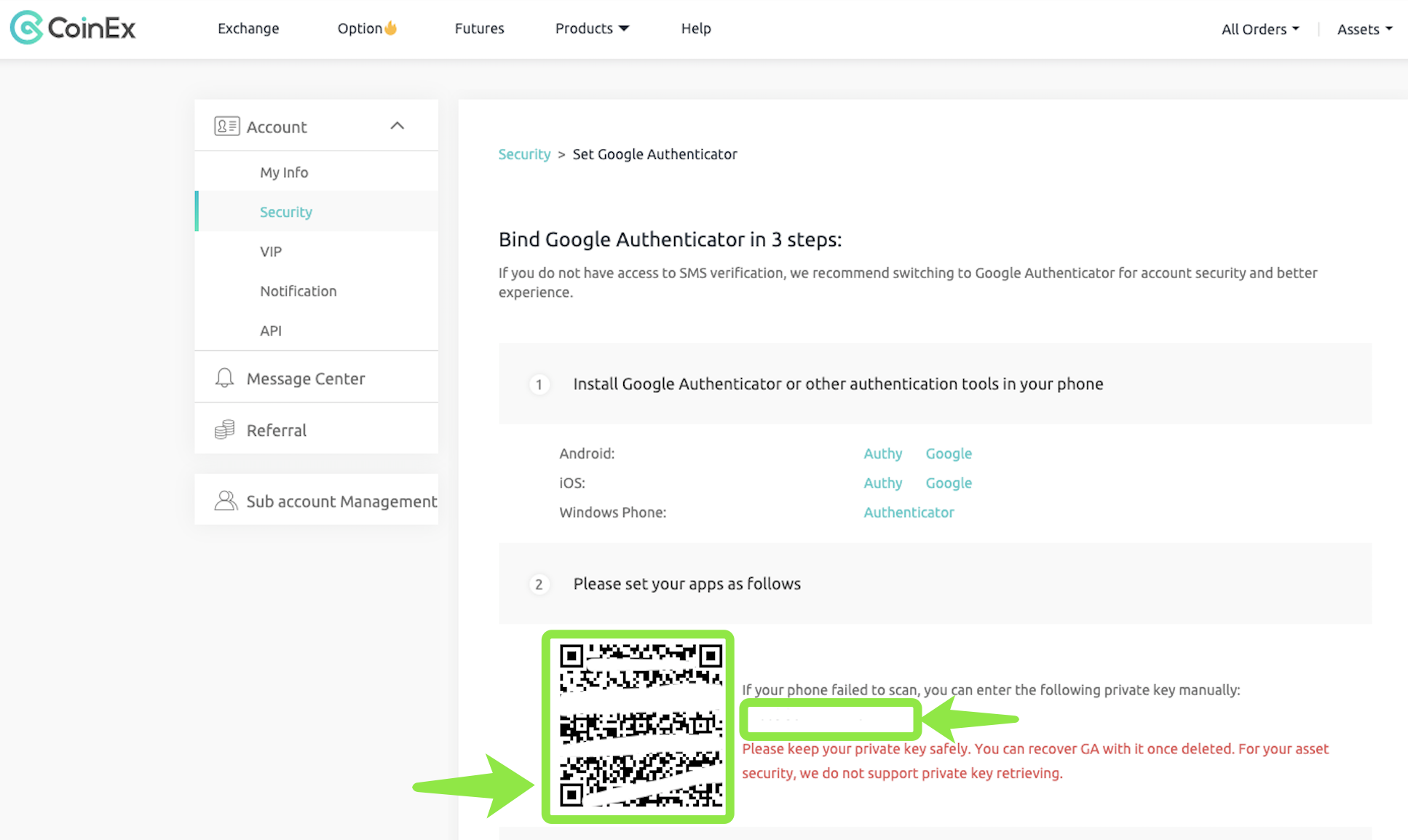 5. Enter the verification code of Google Authenticator for your CoinEx account, and click [Bind].
Note: After you bind Google Authenticator, "coinex.com" and your connected email account will be displayed there to identify the OTP for different email accounts.