1. Go to CoinEx website
www.coinex.com
, sign in to your account, and click [Account] in the dropdown menu of the top right corner.


2. Select [Security] on the page of [account] and click [Change] on the right of [Bind Google Authenticator].


3. Enter [6-digit SMS code] or [6-digit GA code], and then click [Submit].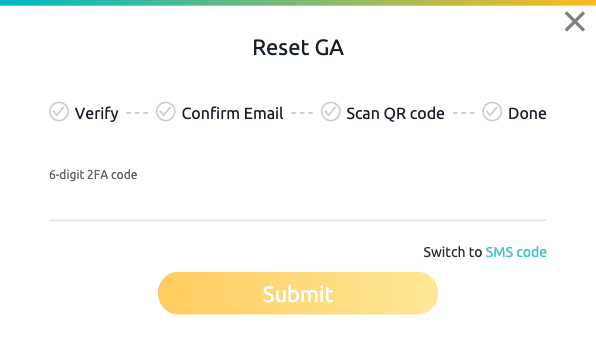 4. Click [Get Code], enter the code and click [Submit].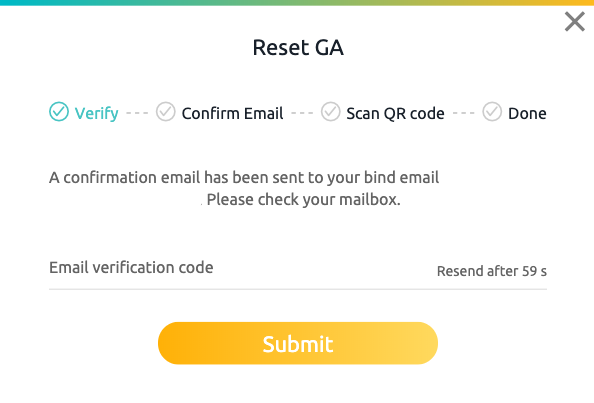 5. When you enter the page for binding the GA by scanning the QR code, open Google Authenticator on your mobile phone, click [+] at the top right corner and select [Scan barcode] and then use your camera to scan the code, or you can select [Manual entry] to manually enter the 16-digit code.
Reminder: CoinEx strongly suggests that you back up the generated 16-digit secret key and keep it in a secure way.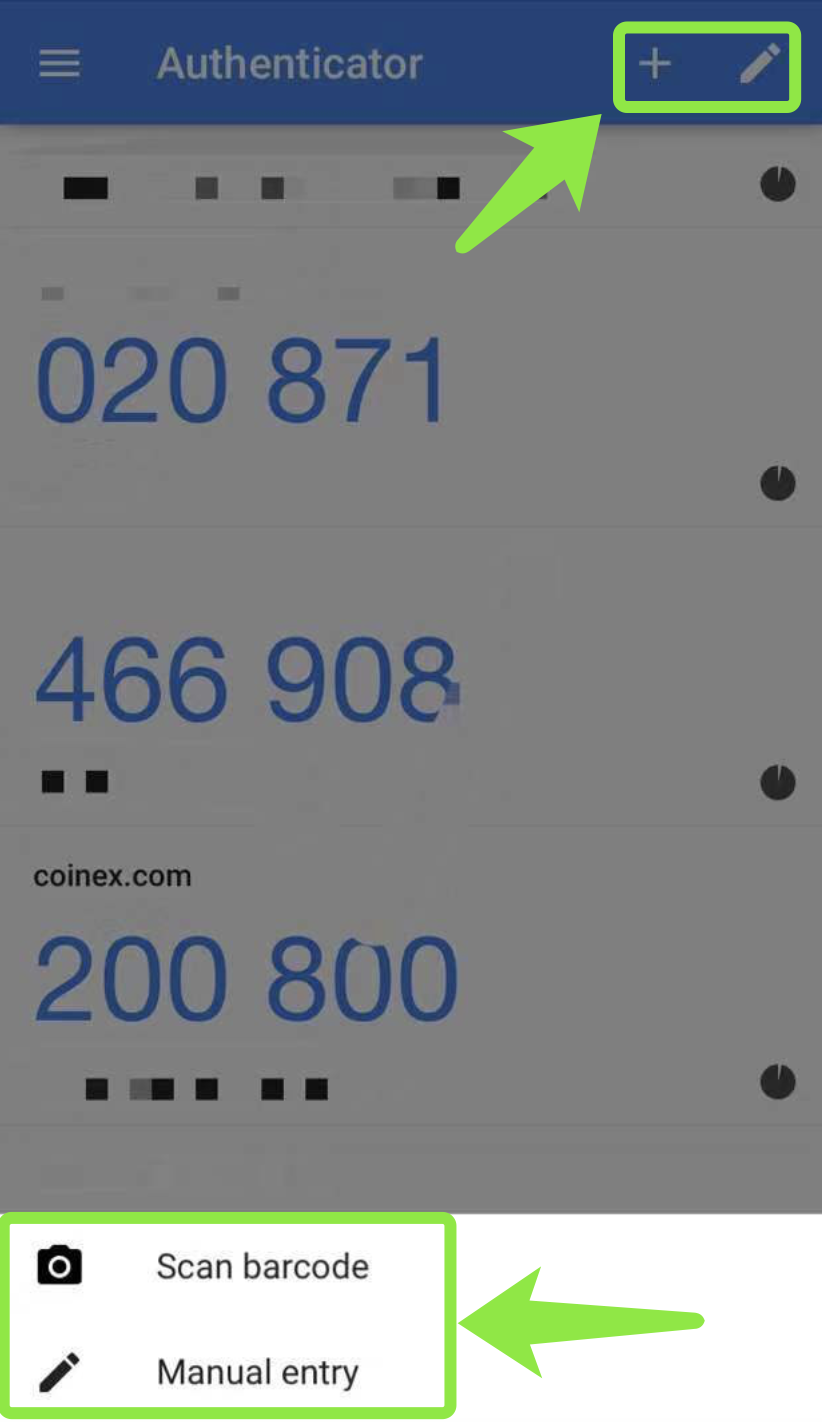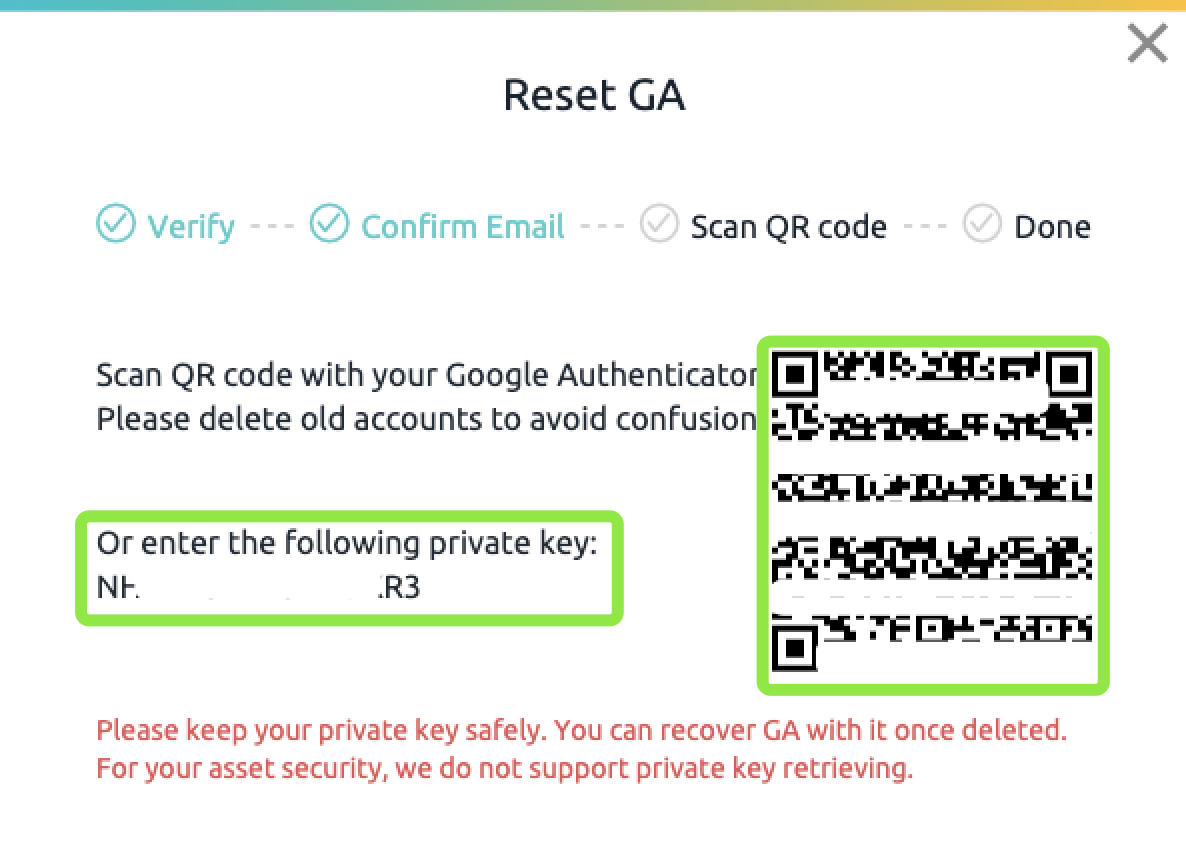 6. Enter the verification code of Google Authenticator for your CoinEx account, and click [Bind].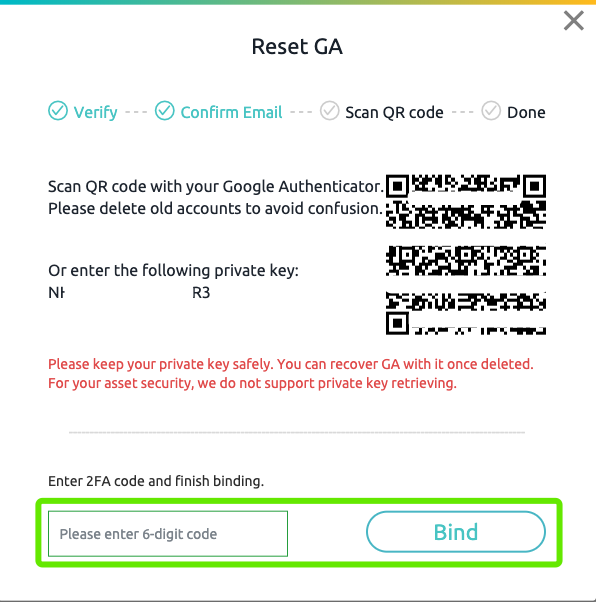 7. Following the steps above and your connected Google Authenticator will be successfully changed.
Reminder:
If you cannot access your Google Authenticator, registered mobile number and email account, your request will be related to your asset security and these solutions won't be able to solve your problems, so please submit a Ticket so assist you in recovering your account. Thank you for your understanding!