1. Go to CoinEx website
www.coinex.com
, sign in to your account, and click [Account] in the dropdown menu of the top right corner.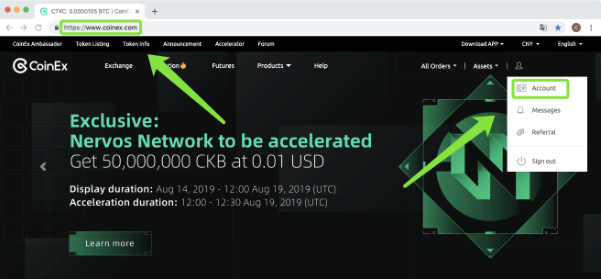 2. Select [My Info] on the page of [account] and click [Change] on the right of [Bind Email address].


3. Enter [6-digit SMS code] or [6-digit GA code] and click [Submit].

4. Click [Get code] to receive one in your email account, enter it and then click [Submit].

5. Enter your new email address, click [Get code], fill it in and click [Submit].


6. Follow the steps above, and your connected email account will be successfully changed.
Reminder:
If you cannot access your Google Authenticator, registered mobile number and email account, your request will be related to your asset security and these solutions won't be able to solve your problems, so please submit a Ticket so assist you in recovering your account. Thank you for your understanding!