Submit a ticket
1. Visit CoinEx Official Website (https://www.coinex.com), scroll down to the bottom, and click [Contact Support].

2. On the [Submit a Request] page, fill in [Registered Email in CoinEx] and [Subject], select the [issue type], describe your issue, and add a file if necessary, then click [Submit].
We will respond as soon as possible after receiving your request.
Reminder: To deal with your ticket accurately and promptly, please describe your issue in as much detail as possible, and include relevant screenshots or information.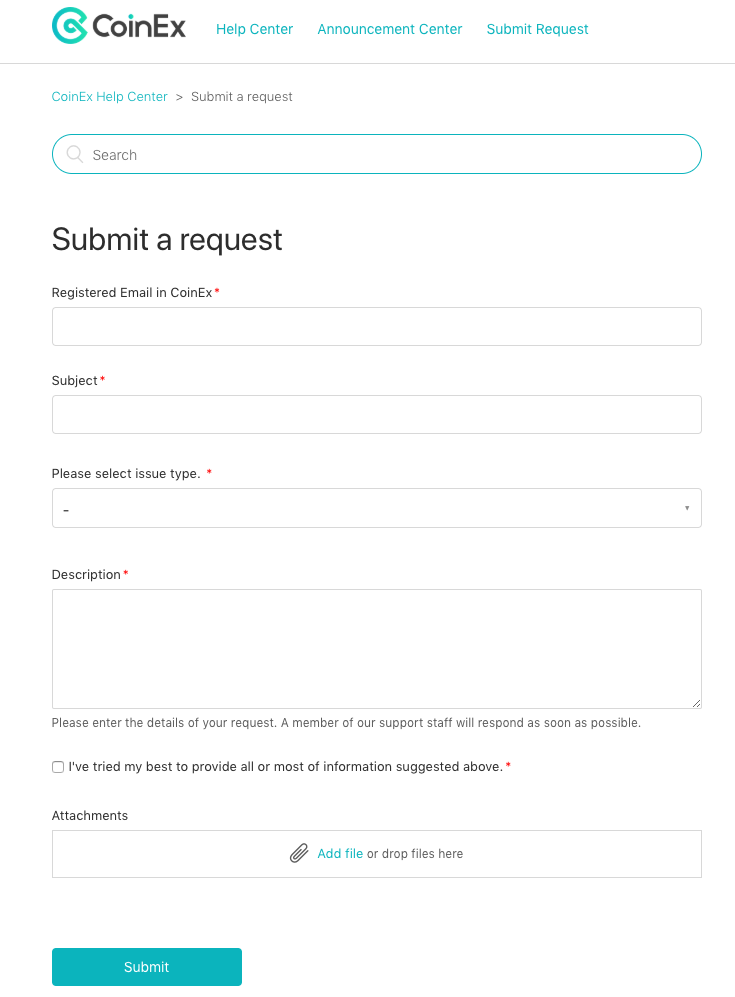 Telegram
Please join CoinEx official Telegram group at, https://t.me/CoinExOfficialENG
Note: CoinEx official staff will not initiate private chat under any circumstances, nor will we ask for any account security information.
Official Verification Channel
1. Scroll down to the bottom of CoinEx official website www.coinex.com and click [Official Verification Channel].

2. Enter website URL, Email address, Telegram username or channel link, etc. for official verification in case of phishing or fraud.