1. Go to CoinEx website
www.coinex.com
, sign in to your account and click [Assets] at the top right corner.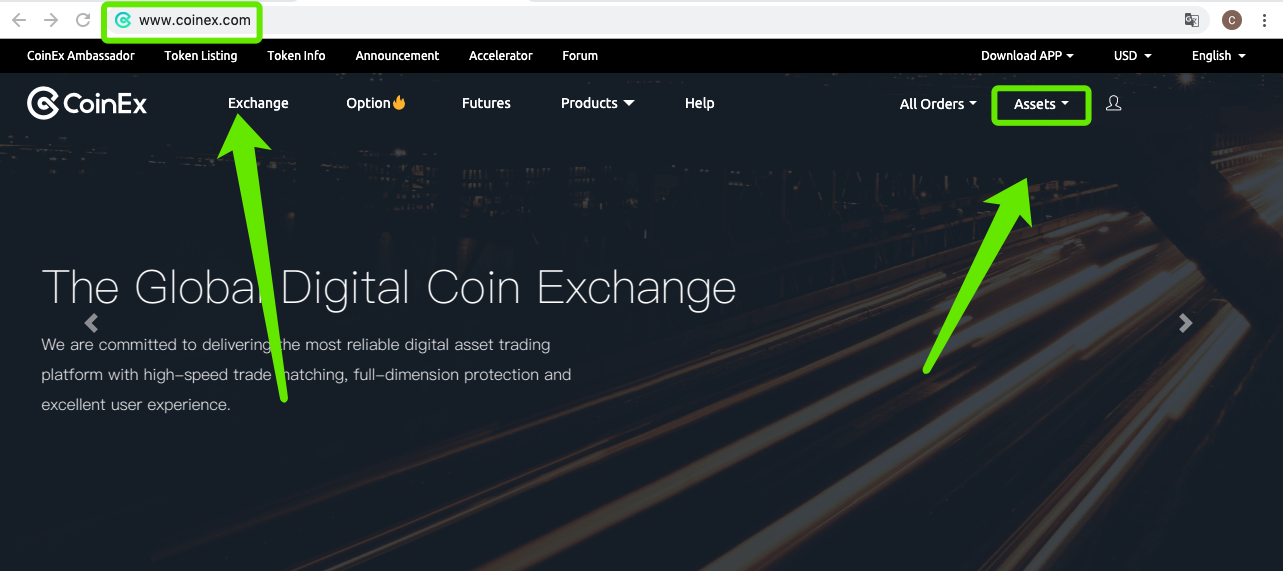 2. On the page of [Assets], select [Futures account] and click [Transfer] on the right of the Futures account where you want to transfer assets to your other account.


3. Select the type of [Coin], enter an [Amount], click [Confirm] and it's done.