What is CoinEx Financial Account?
Simply put, in CoinEx Financial Account, your coins can earn interests.
Just by transferring the idle assets into the Financial Account, you can enjoy the interests generated from these assets every day, and these interests are compound for more passive incomes, too. What's more, the source of these interests comes from the crypto loans, where 70% of the loan interests will be given away to the users using Financial Account, which makes your Financial intrests stable and reliable.


Terms of Financial Account
1. Yesterday's Income = Yesterday's Margin loans Income * 70% * ( The amount of your coins in Financial accounts yesterday / The total amount of coins in all Financial accounts yesterday )
2. Latest Daily Interest (updated every 10 minutes) = Yesterday's Margin loans Income * 70% / The total amount of coins in all Financial accounts yesterday * 100%
3. 7-Day APY: Cumulative rate of interest generated in the last 7 days / 7 Days * 365 Days


How to enter Financial Account?
Visit CoinEx website https://www.coinex.com/, log in your account, click [Financial] from the menu of [Assets] in the top-right corner.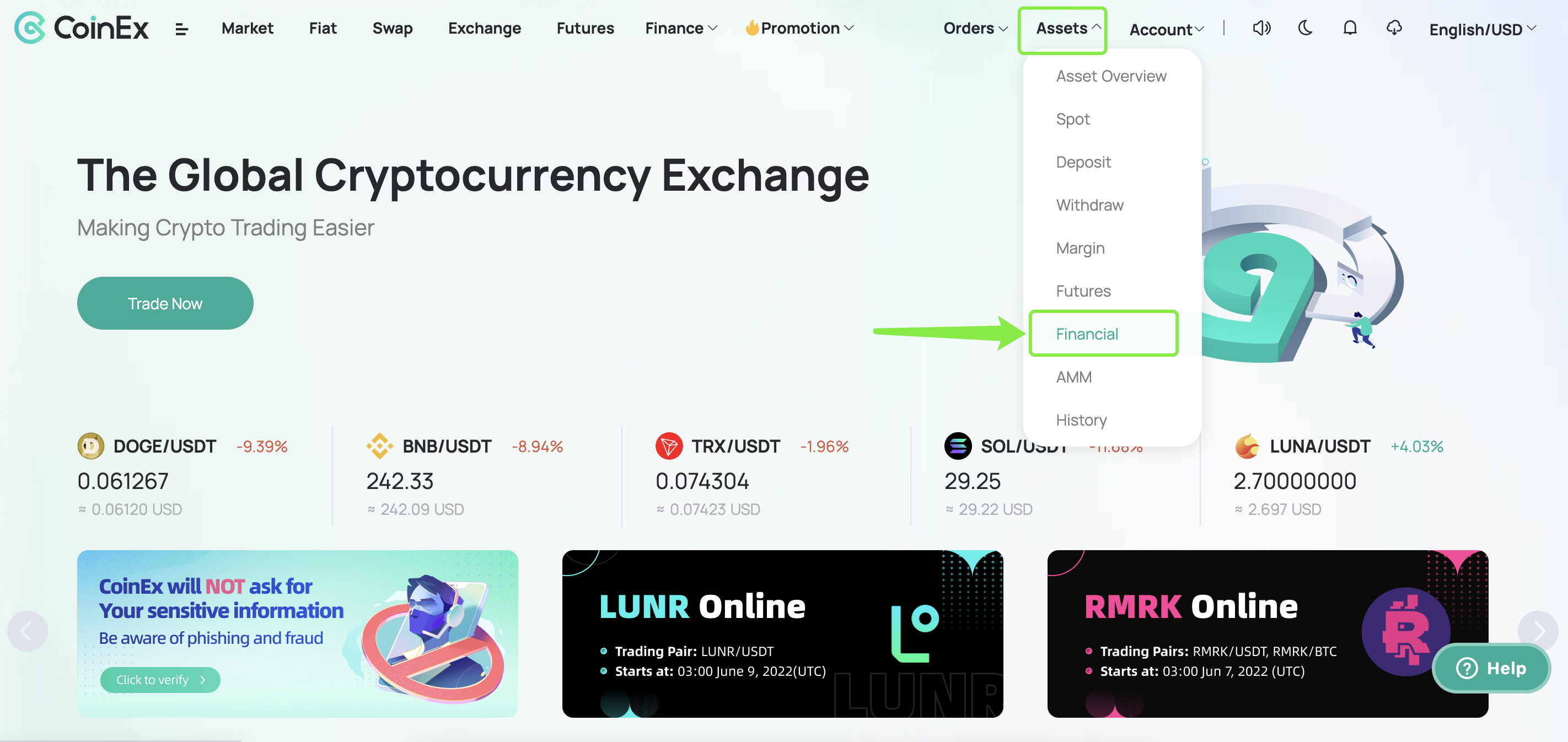 How to Transfer Assets to Financial Account?
1. Go to [Assets] - [Financial] and select [Asset Transfer] next to the coin you'd like to choose.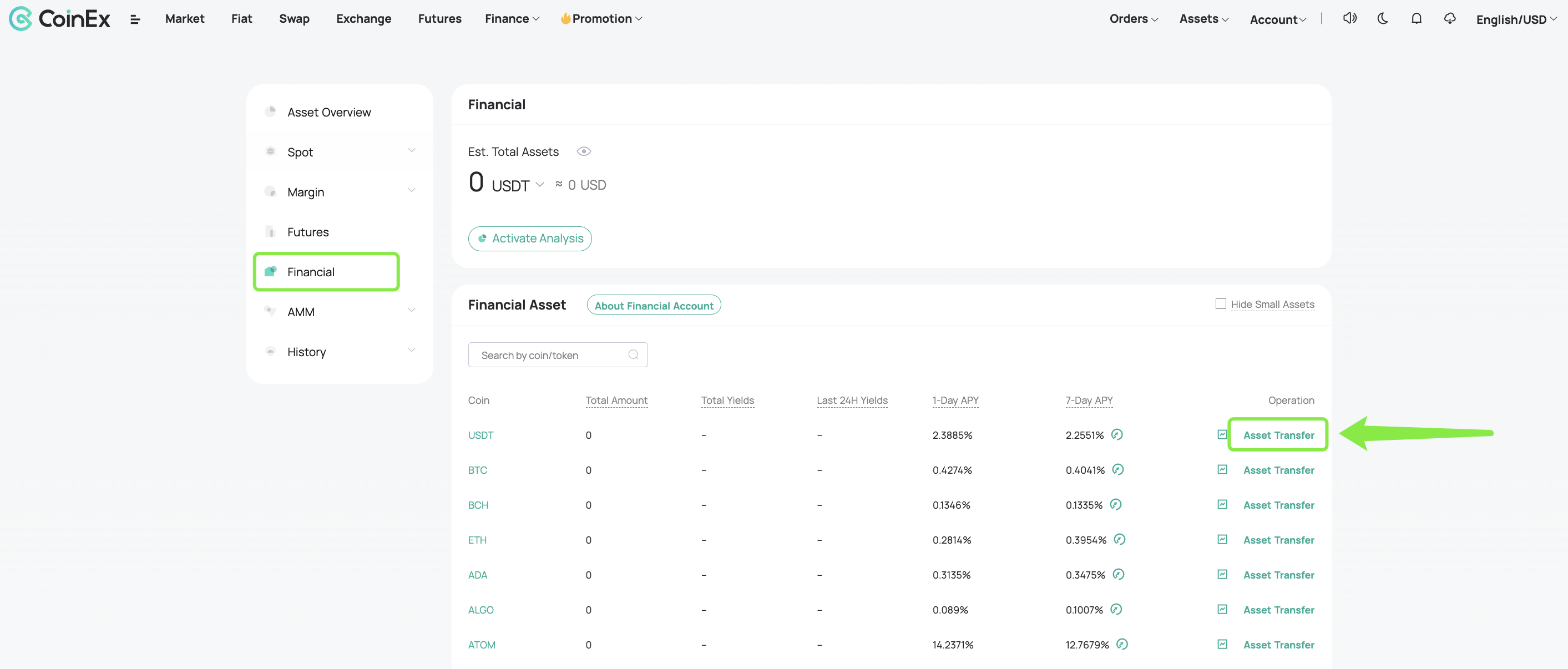 2. Make sure to transfer these assets from [Spot] to [Financial], select the coin and enter the amount, click [Confirm].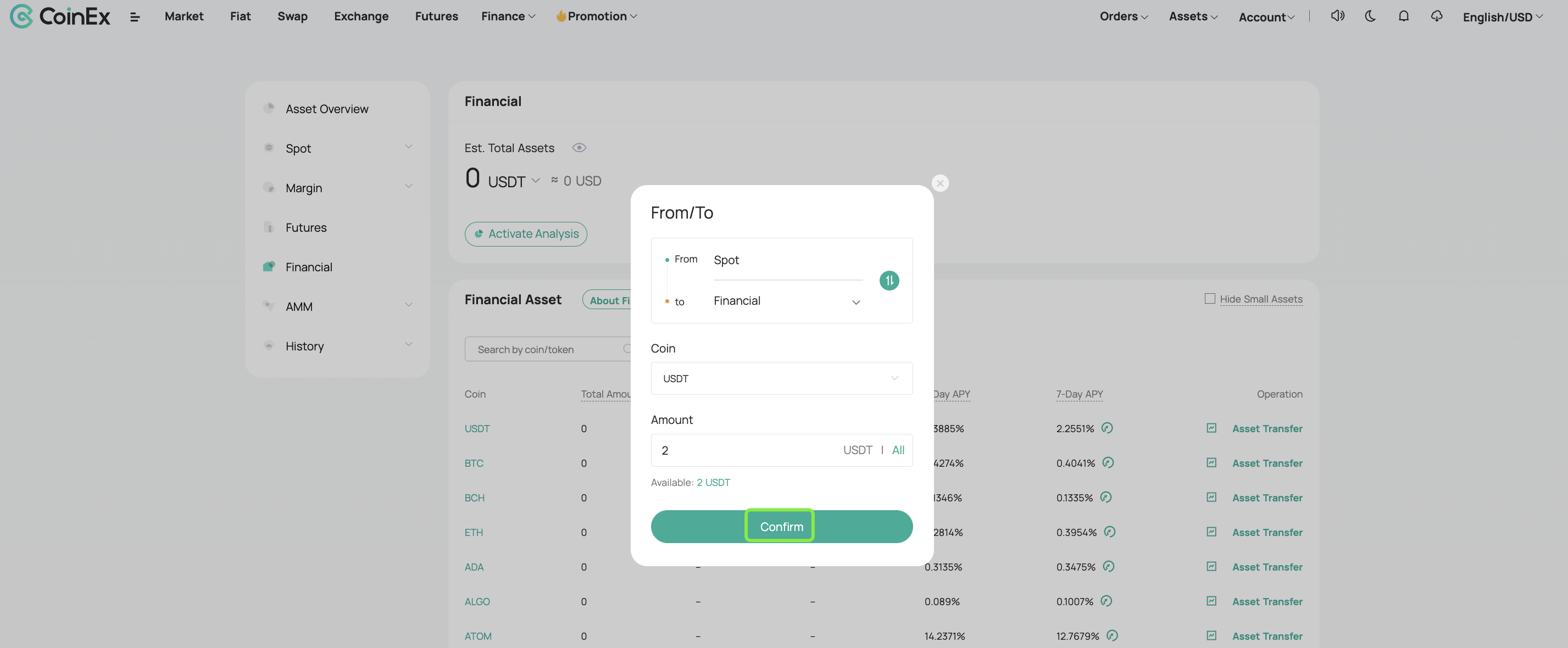 3. After transfer, you can see details in [Financial History].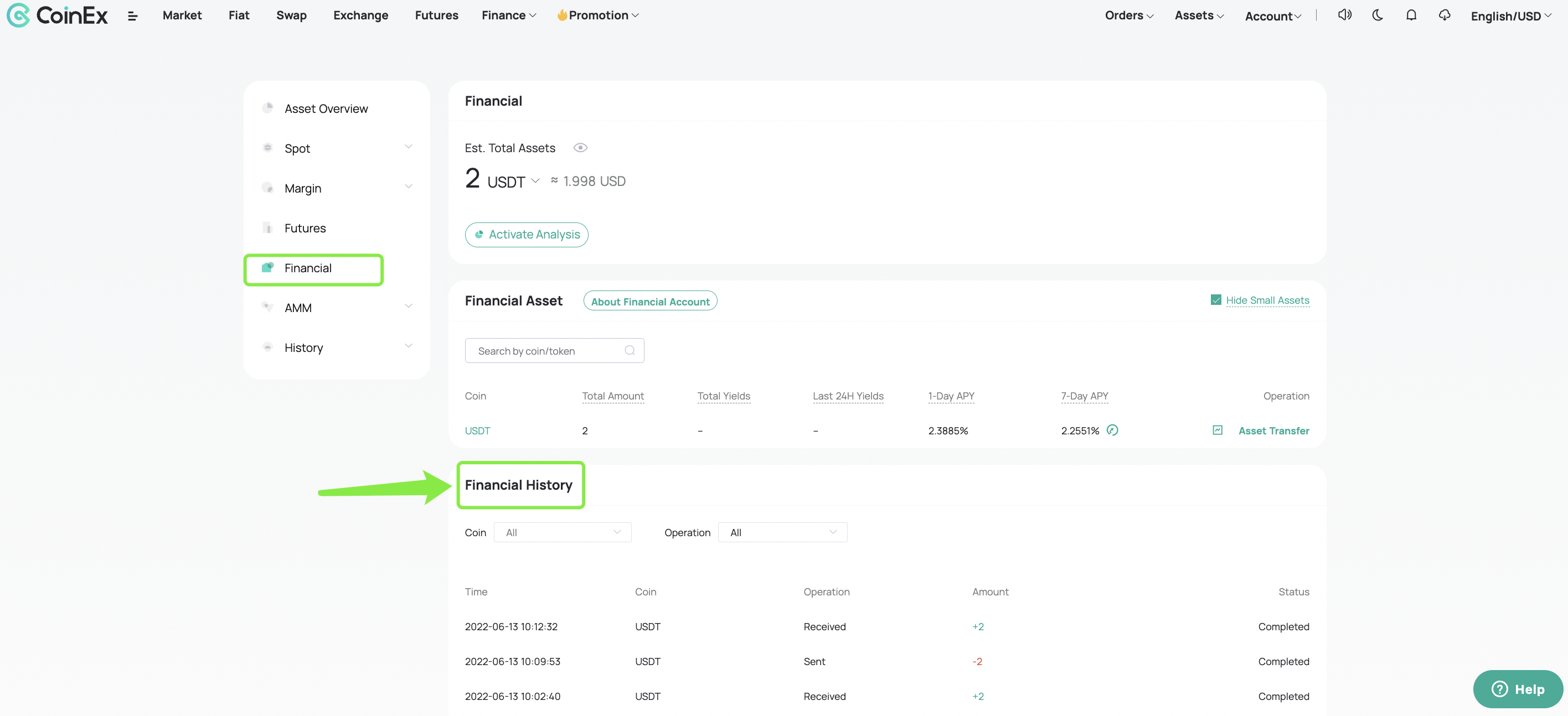 How Financial Account Works
Day 1. Transfer assets from Spot Account to Financial Account (no upper limit).
Day 2. Start earning interest.
Day 3. The yield earned from the previous day will be automatically deposited to your Financial Account, compound for more interests.


Tips on Financial Account
1. No interest will be generated on the day the asset was transferred out to Spot Account.
2. To facilitate the statistics of related interests, the UTC time is uniformly used.
3. Usually, the transfers of assets are processed in real-time, but if the idle assets of all the financial accounts are insufficient, the applications of transfer will be processed in time order after users return their borrowed coins, and then the part of assets can continue to receive the financial interest.