1. Go to CoinEx website
www.coinex.com
, sign in to your account, and click [CoinEx Lending] in the dropdown menu of [Assets].


2. When you enter the page of
[CoinEx Lending]
, click [transfer] on the right of the coin you want to transfer.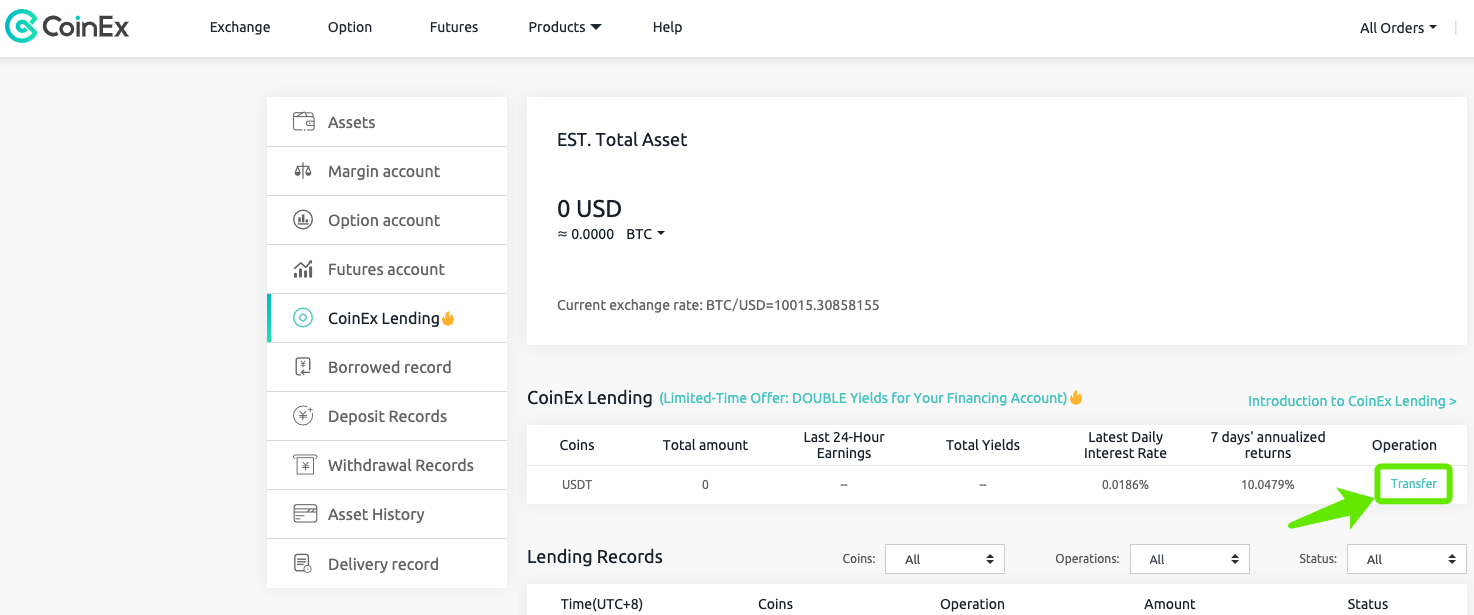 3. For transfer, choose [From Spot account To
CoinEx Lending
], enter an amount to transfer or click the orange amount to transfer all of the available, and then click [Confirm].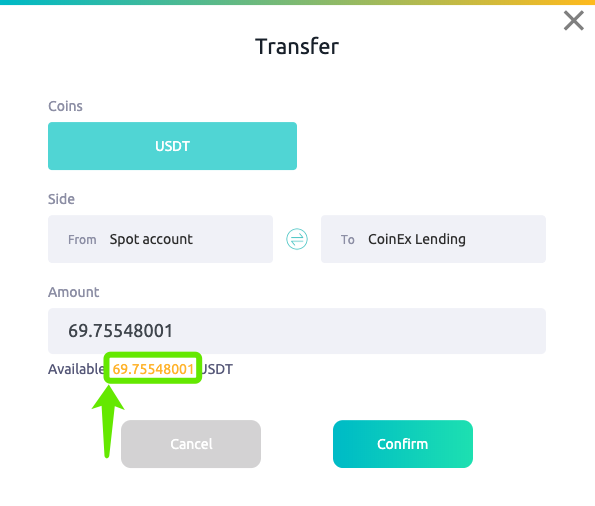 4. After you successfully transfer your assets, you can find the details of the transfer in [
CoinEx Lending
] and [Lending Records].