1. Visit CoinEx official website https://www.coinex.com, log in to your account and click [Futures] on the navigation bar.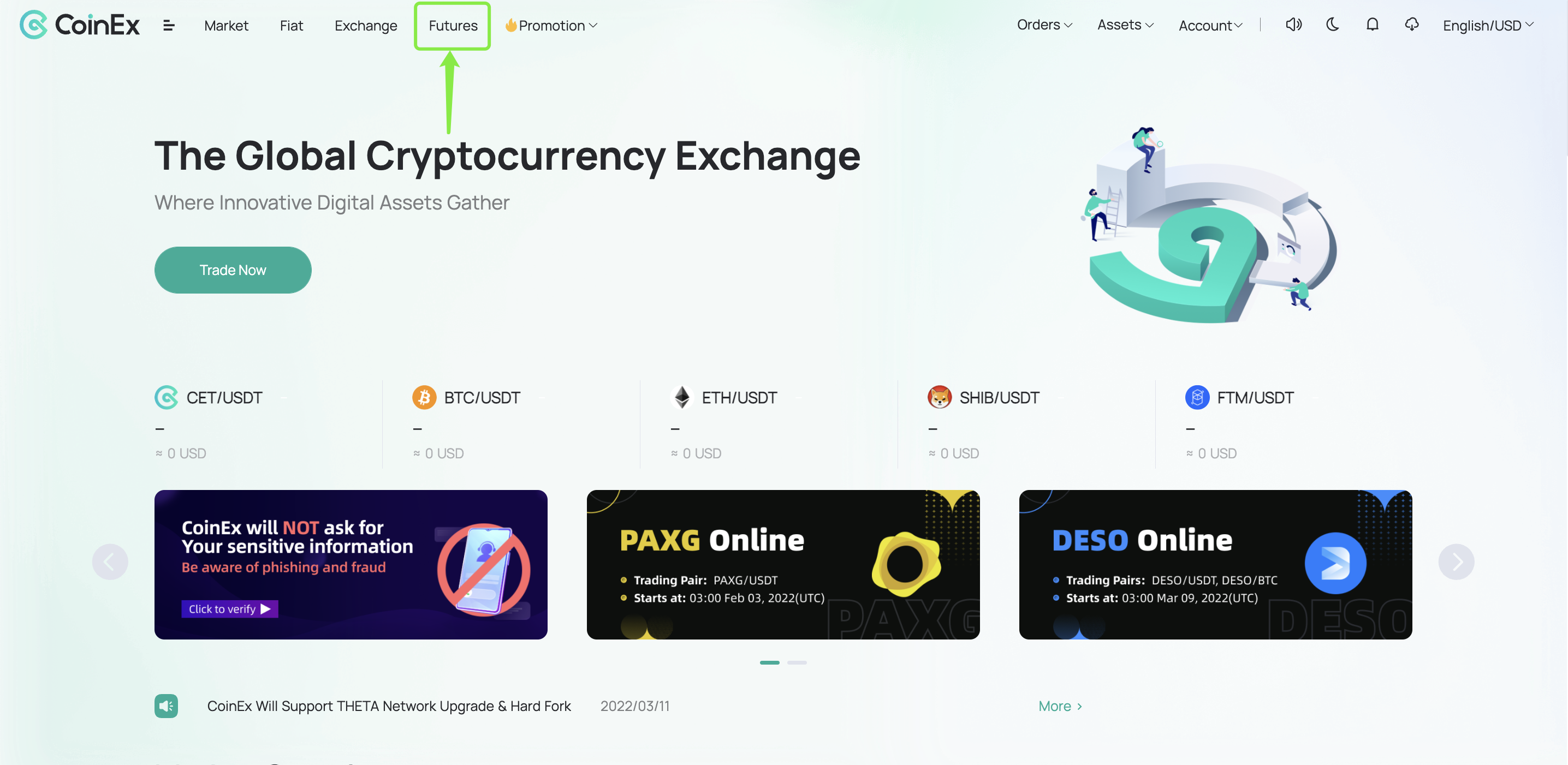 2. Read the [Risk Reminder] carefully, tick [I have read and agree to accept the risks and liability], and click [Confirm] to enable Futures trading.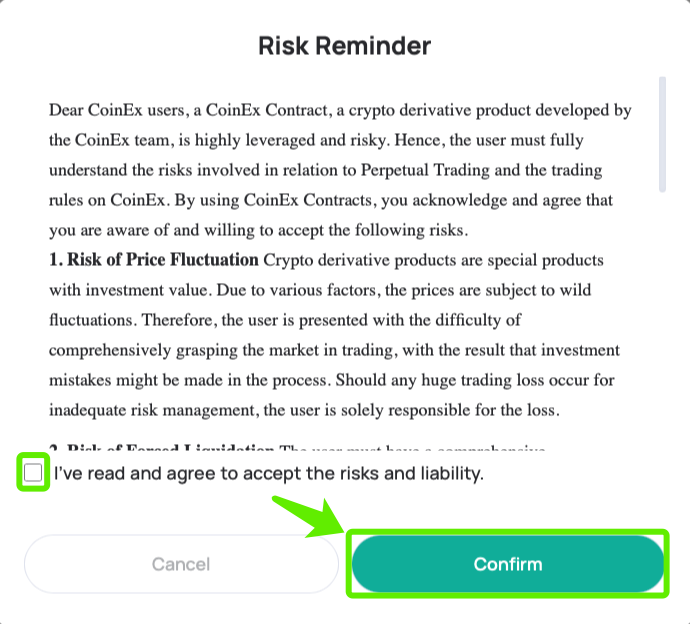 3. Complete the quiz for Futures trading.
(1) Enter the page of CoinEx Beginner's Guide, and click [Start Now] to watch the Futures tutorial. After finishing the video, click [Answer Now].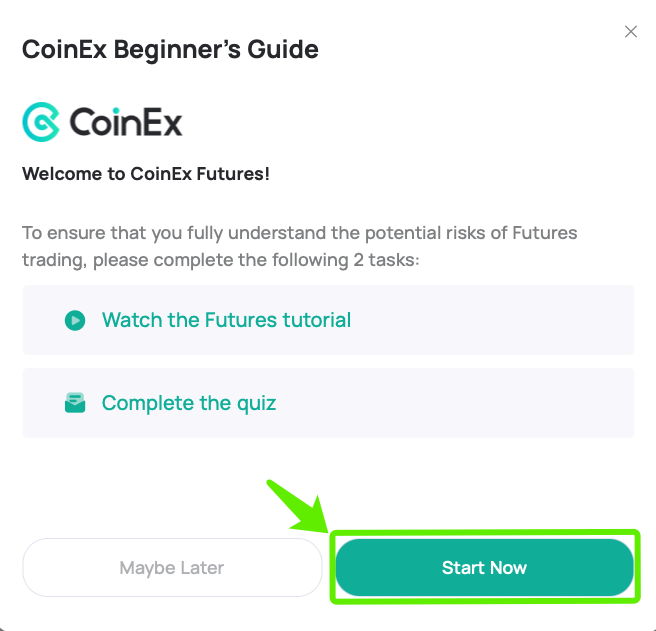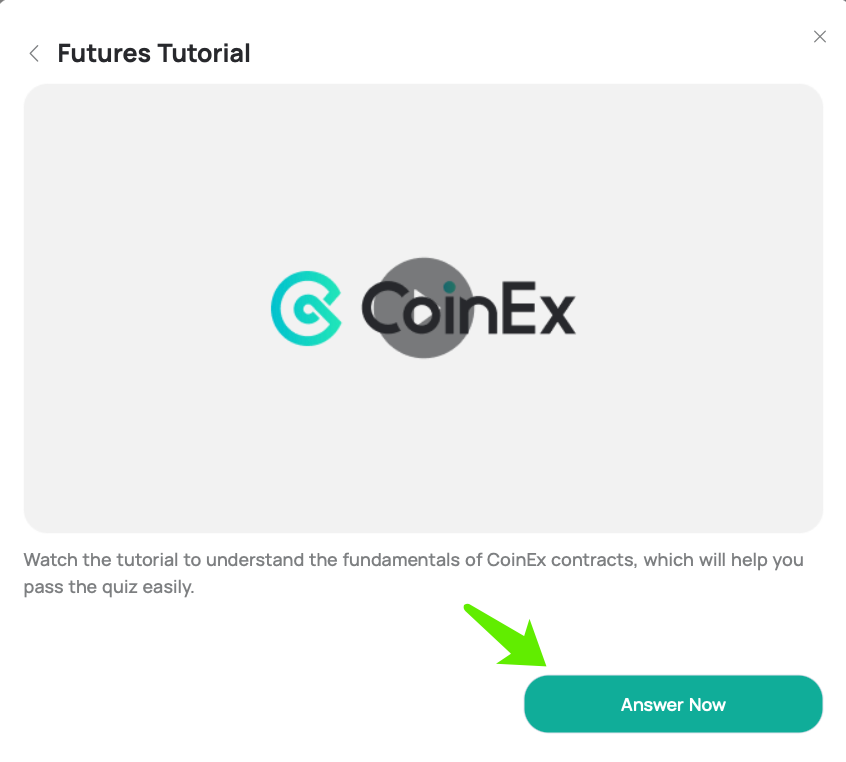 (2) You will need to answer 5 single-choice questions. If you get the answer wrong, you can choose the correct one according to the tips, then click [Next] to complete the quiz.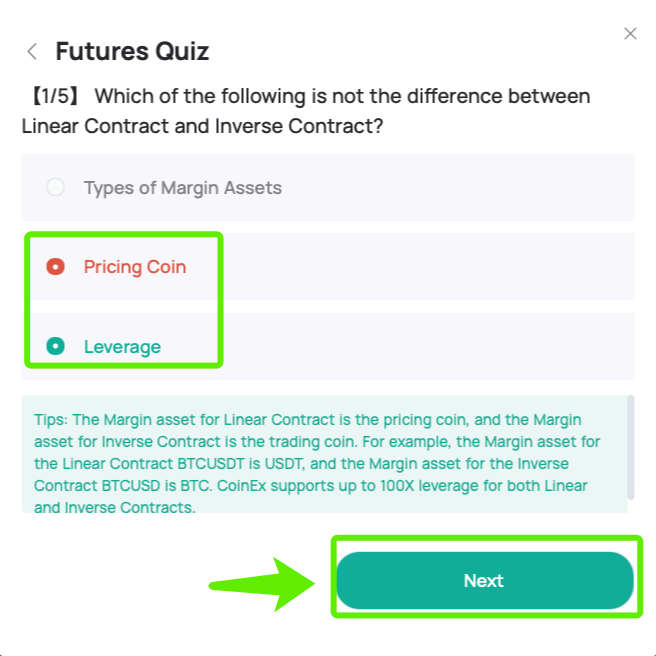 (3) Once you complete the quiz, click [Trade Now] to visit the Futures page.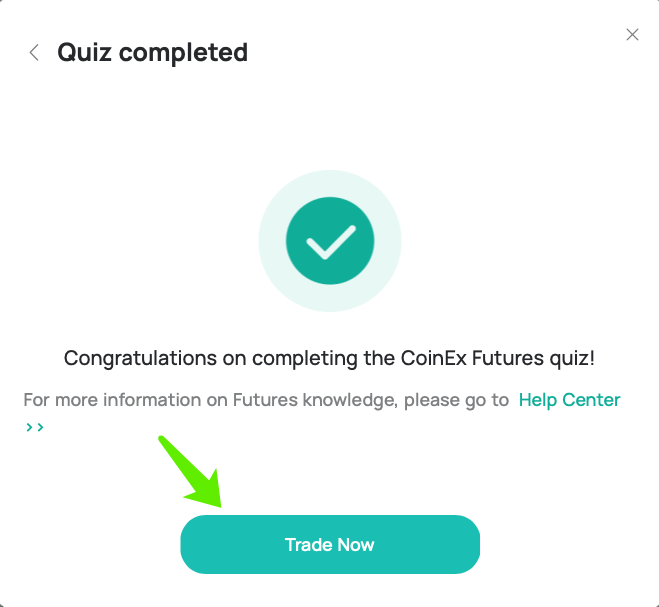 Related articles