1. Visit CoinEx official website (https://www.coinex.com), log in to your account, and select [Futures Markets] under [Futures] at the top navigation.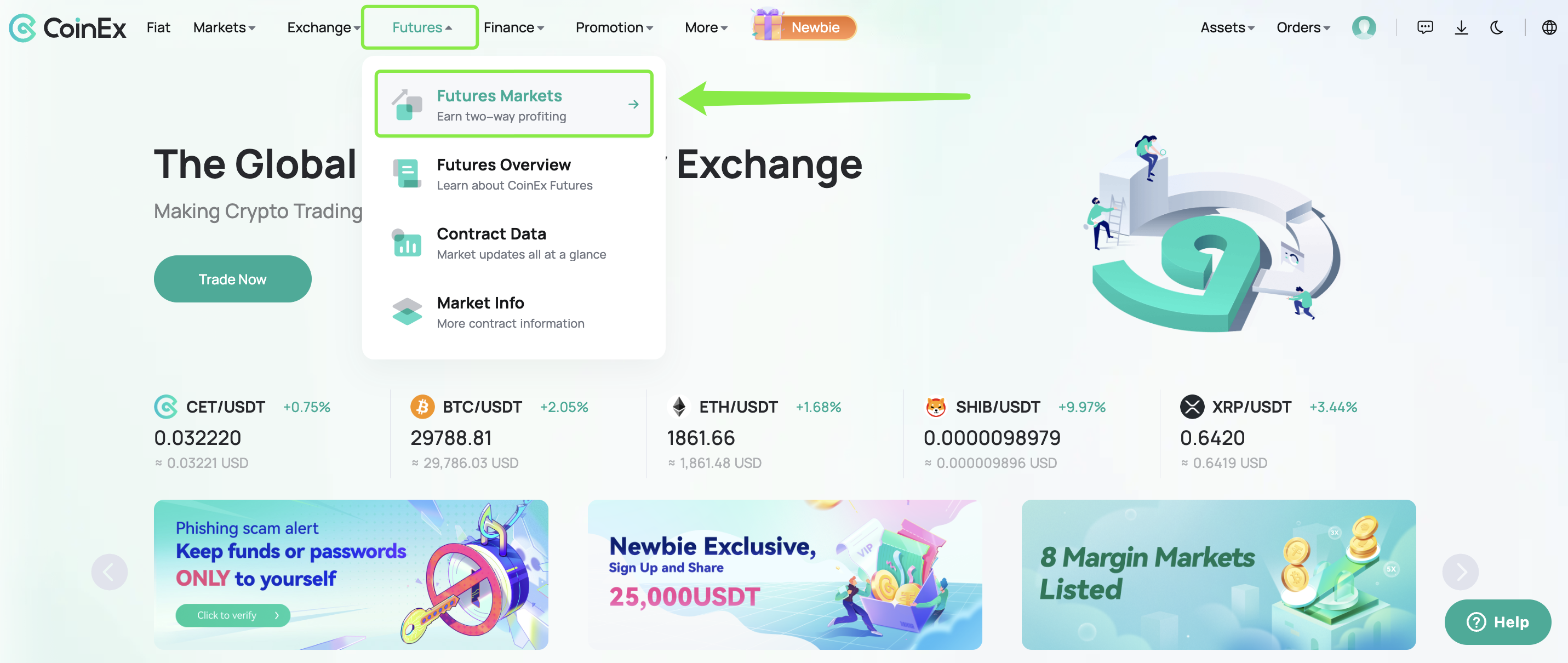 2. Click [Confirm] to proceed to the next step.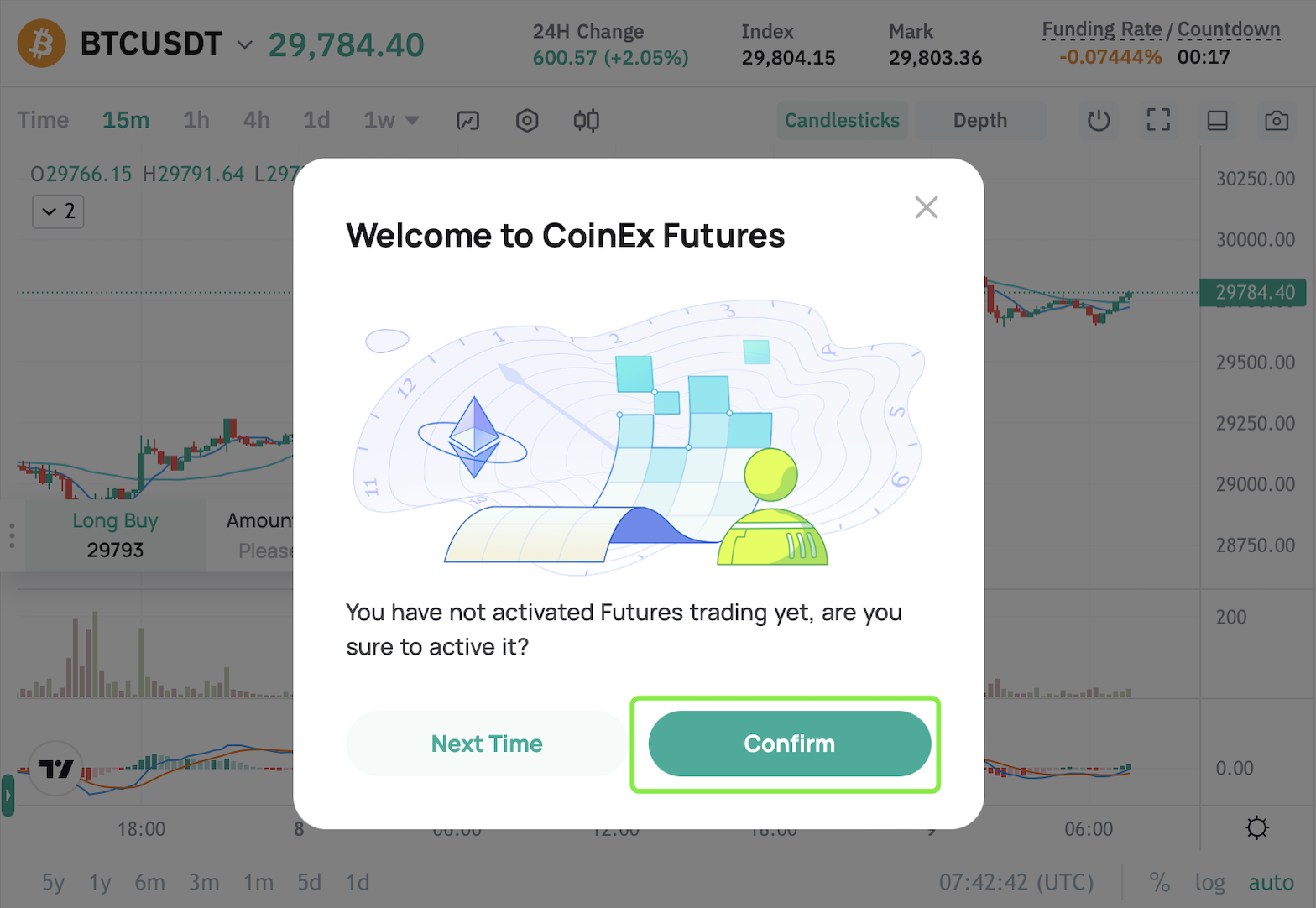 3. Read the [Risk Reminder], tick the disclaimer checkbox and click [Confirm] to activate Futures trading.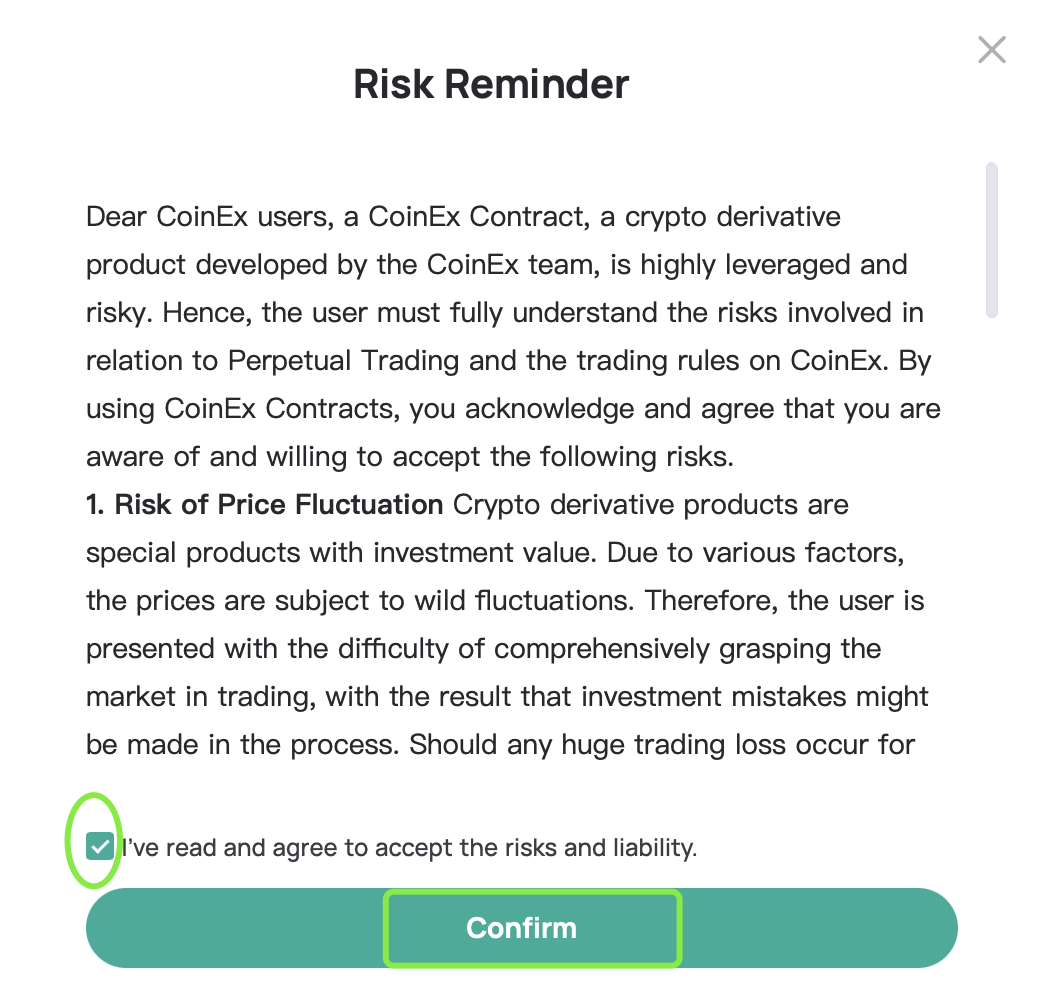 4. Watch the Futures tutorial and complete the quiz.
(1) Click [Start Beginner's Guide ] after activating Futures trading.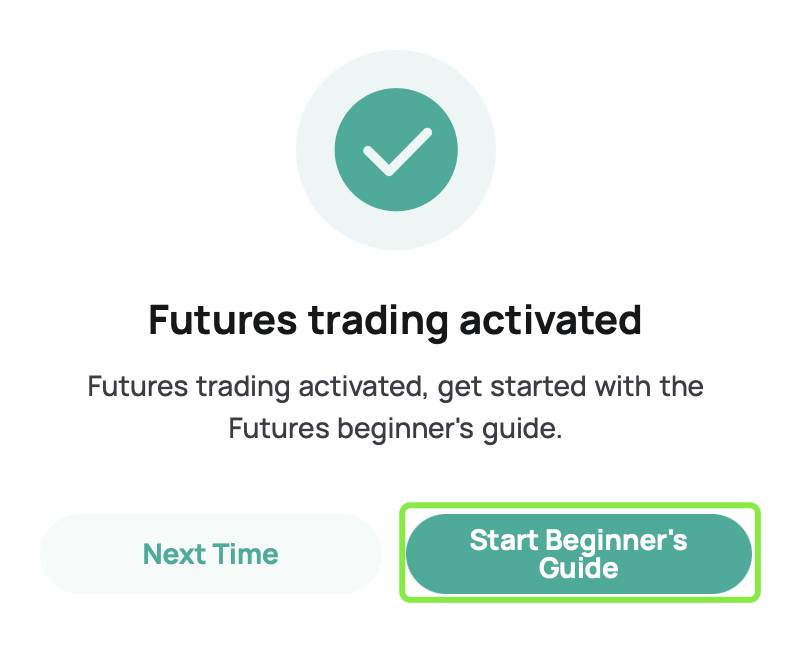 (2) Click [Start Now] to watch the Futures tutorial.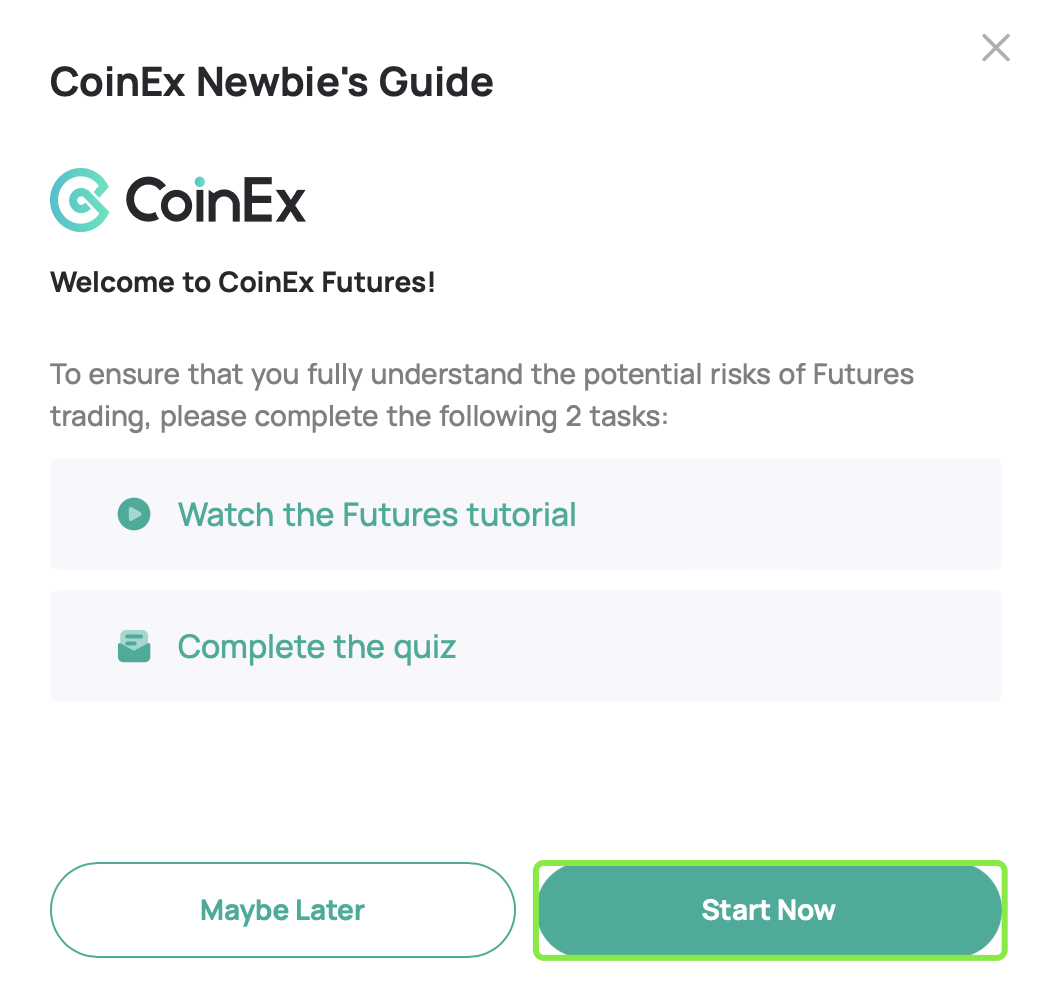 (3) Click [Answer Now] after watching the video.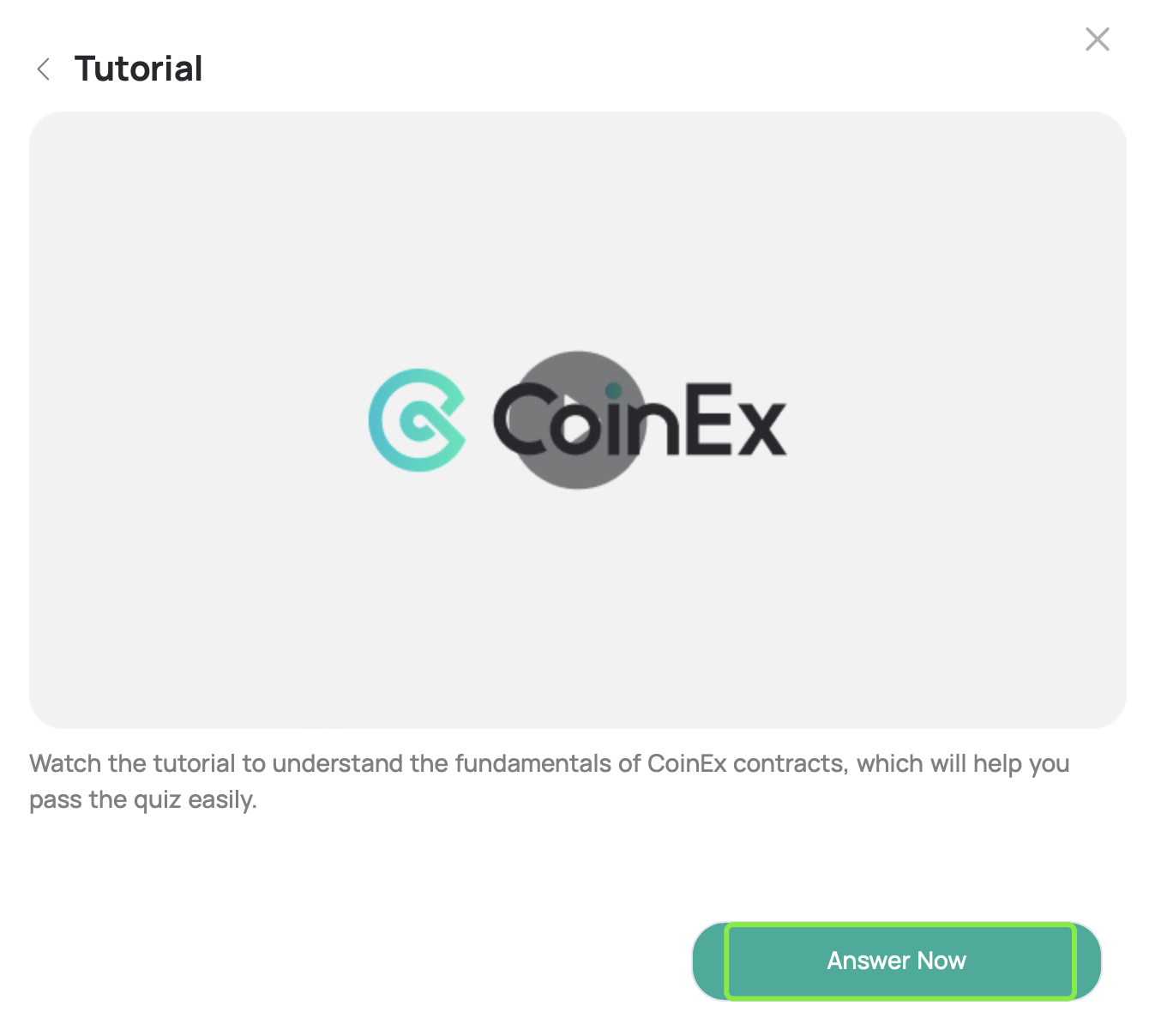 (4) The quiz consists of 5 single-choice questions. If you choose the wrong answer, you can check the correct one by referring to the page prompts, then click [Next] to move on to the next question.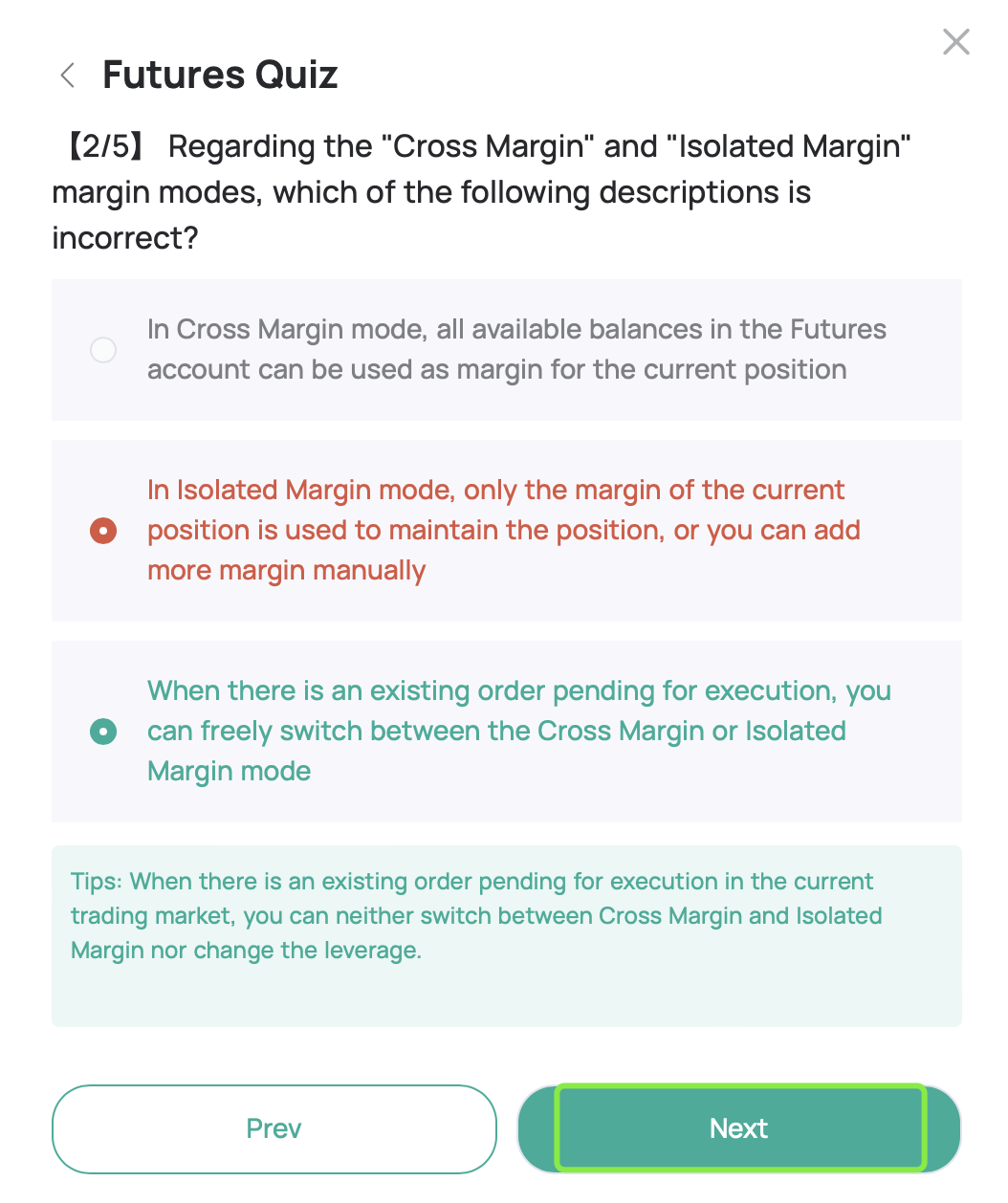 (5) After you complete the quiz, click [Trade Now] to visit the Futures Trading page.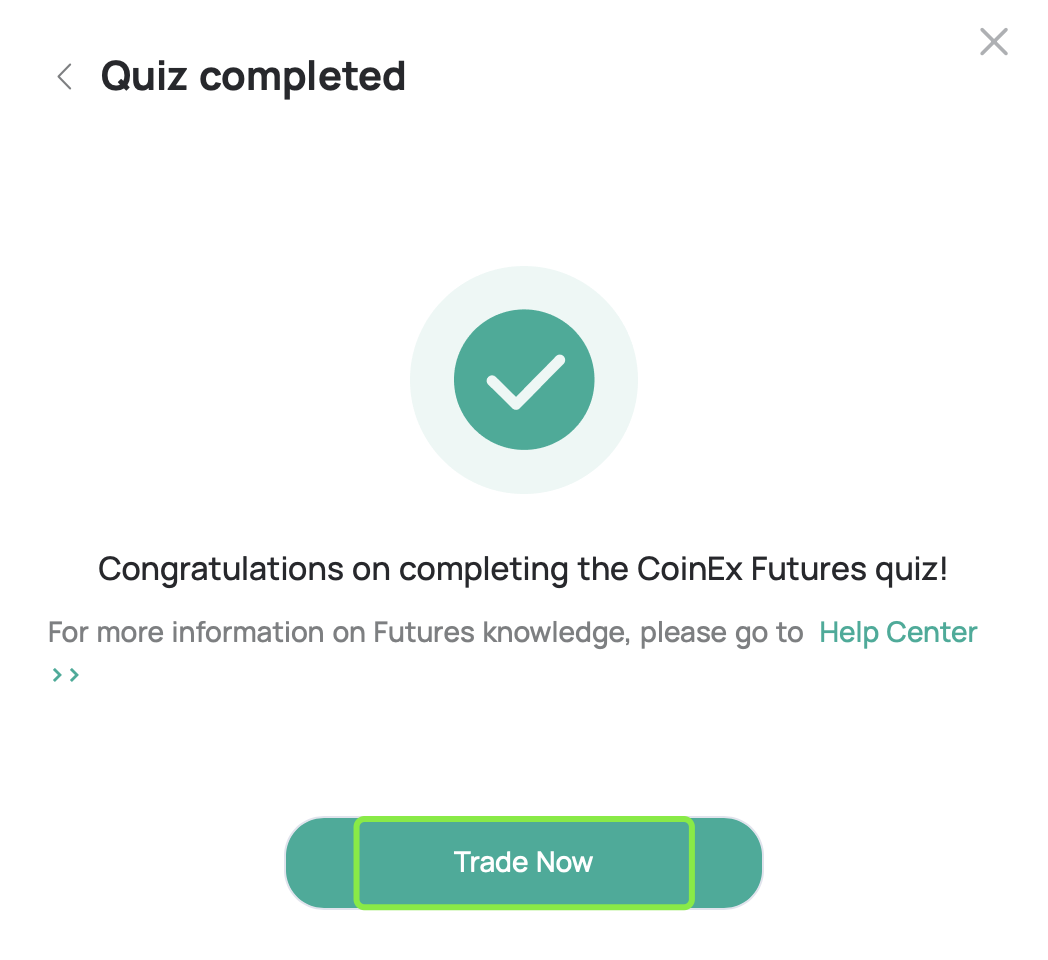 Related articles:
CoinEx Linear Futures Contracts Trading Rules