What should I do before using Mercuryo in CoinEx?
1. Registered your CoinEx account.
You can find the step by step guides on how to complete registration here:
How to register and sign in to your CoinEx account?

2. Add two-factor authentication(TOTP or Mobile) for your CoinEx account.
You can find the step by step guides on how to add a two-factor authenticator here:
How to bind Google Authenticator?
How to add a phone number?

3. Mercuryo Support.
If you've encountered any issues when using Mercuryo, please refer to the FAQ or submit a ticket for further assistance.


How to purchase crypto by Mercuryo?
1. Go to the CoinEx website to log in your account and click [Flat] on the top.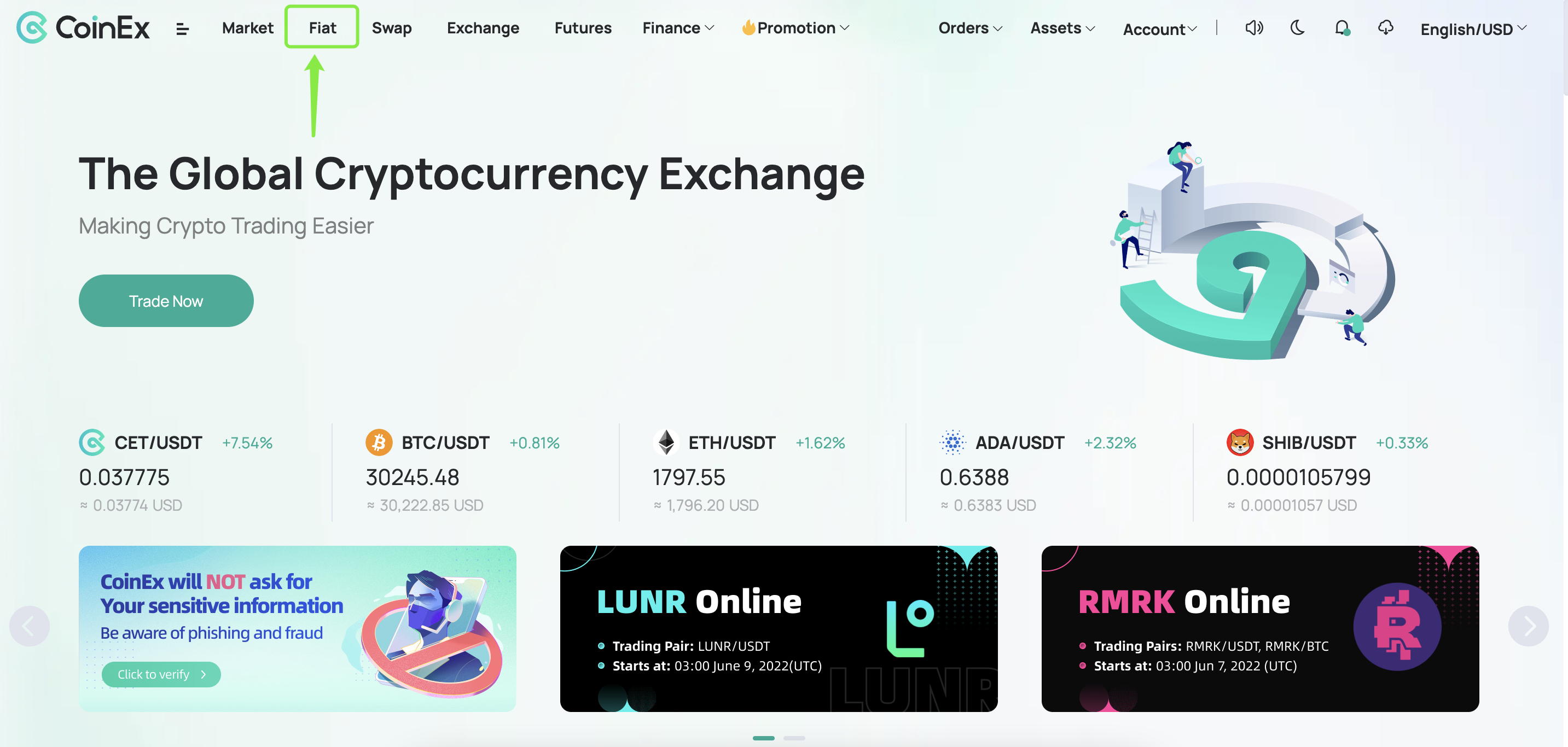 2. Select 「Sell」 and crypto, then choose Mercuryo and click [Sell].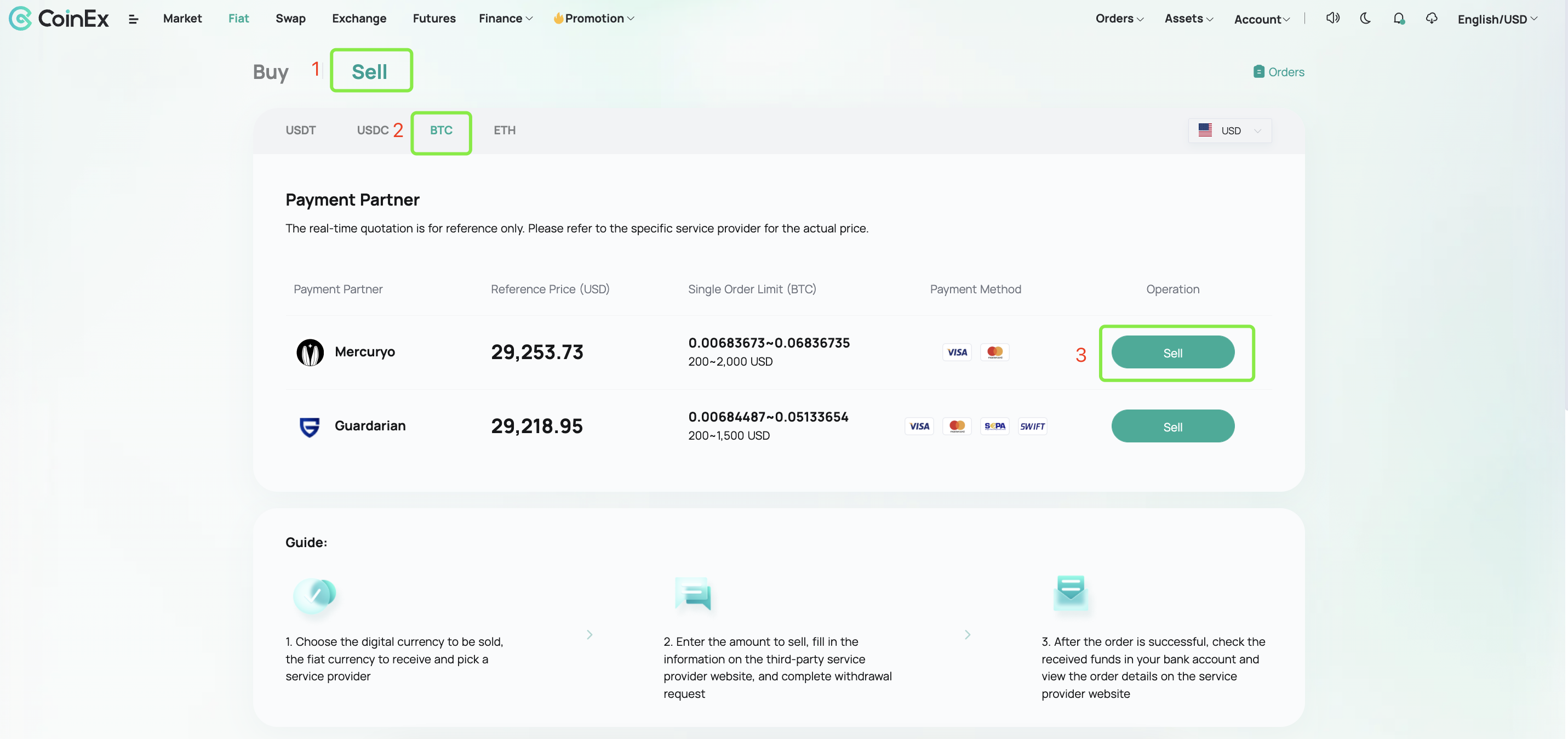 3. After entering the order page, confirm the information and then click [Confirm Selling].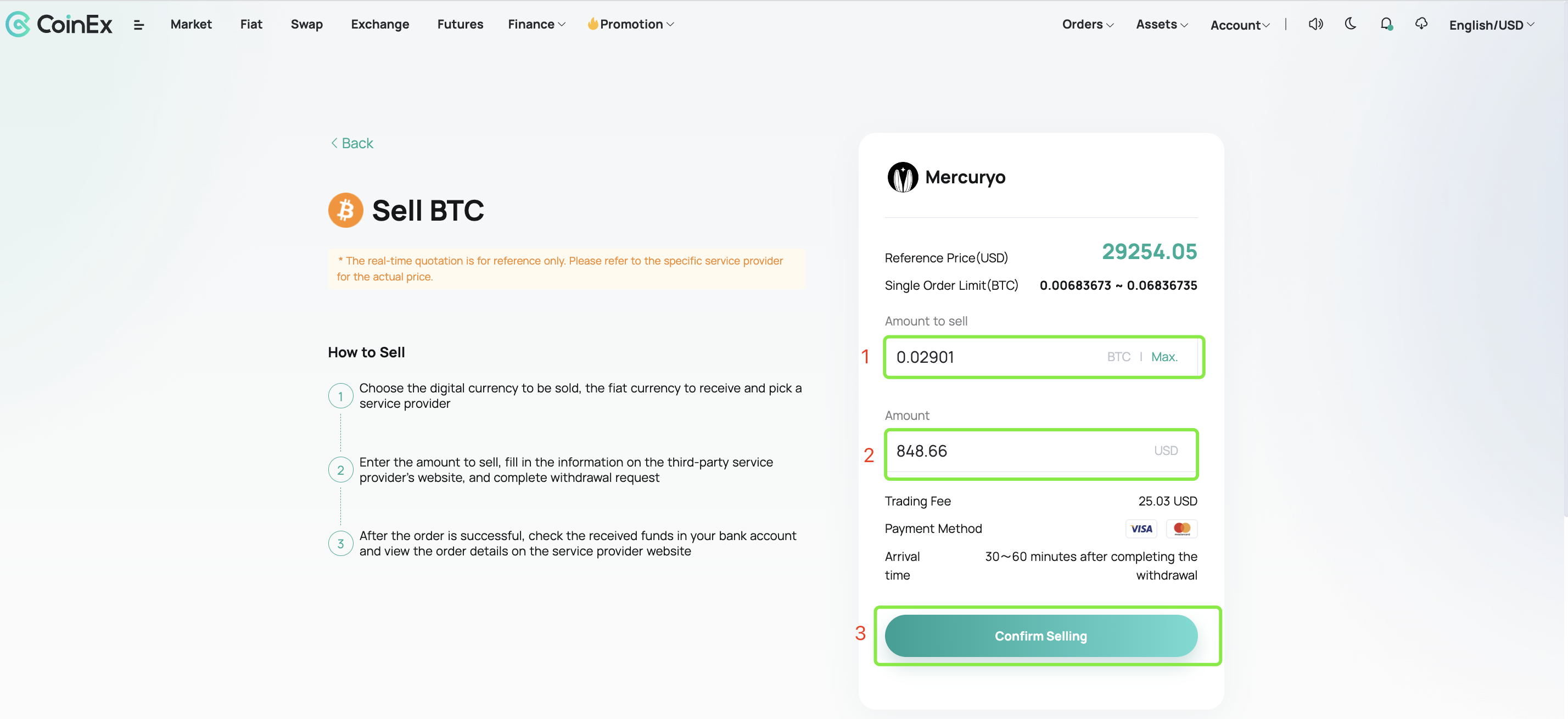 4. Read the attention term carefully, and then click [Got it and visit now] after confirming.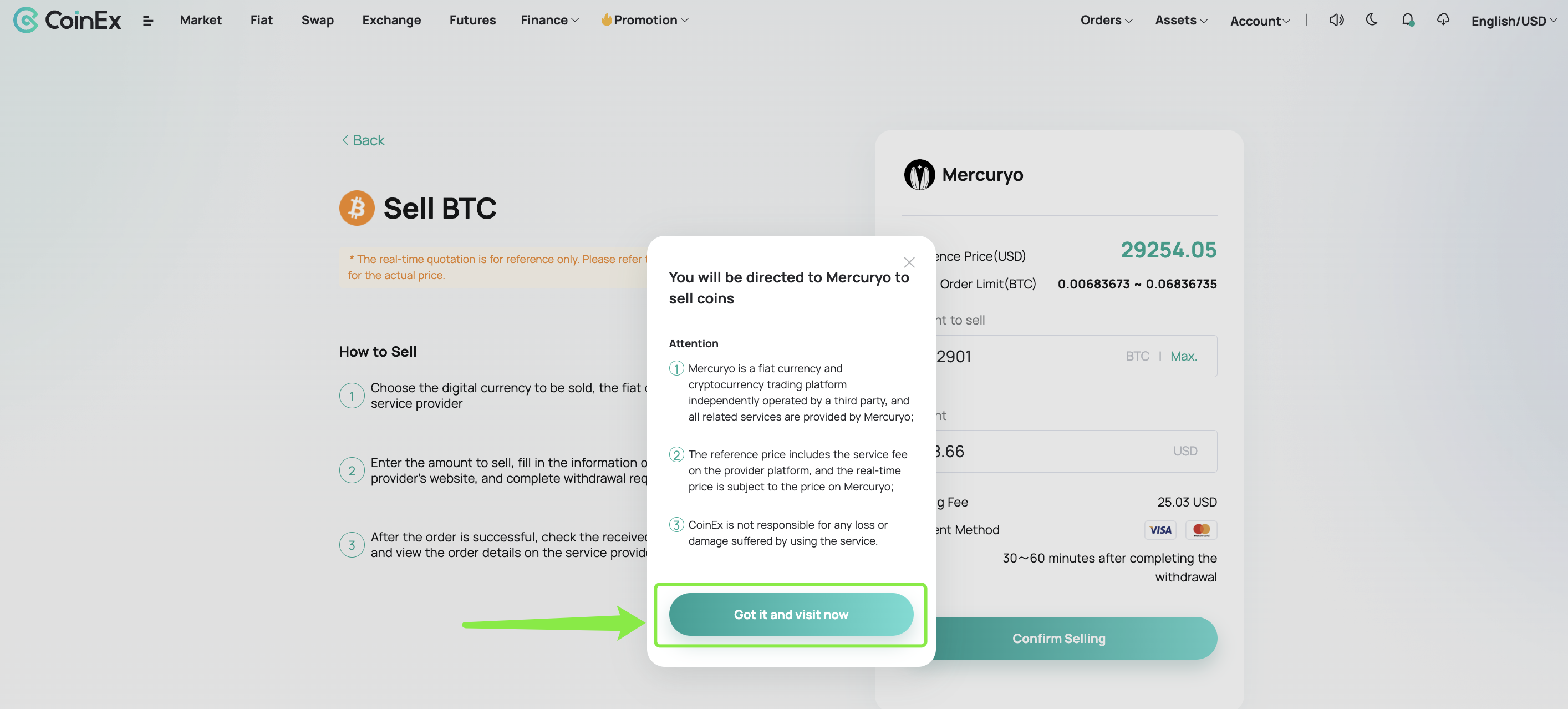 5. Turn on [Terms of Service], and then click [Sell].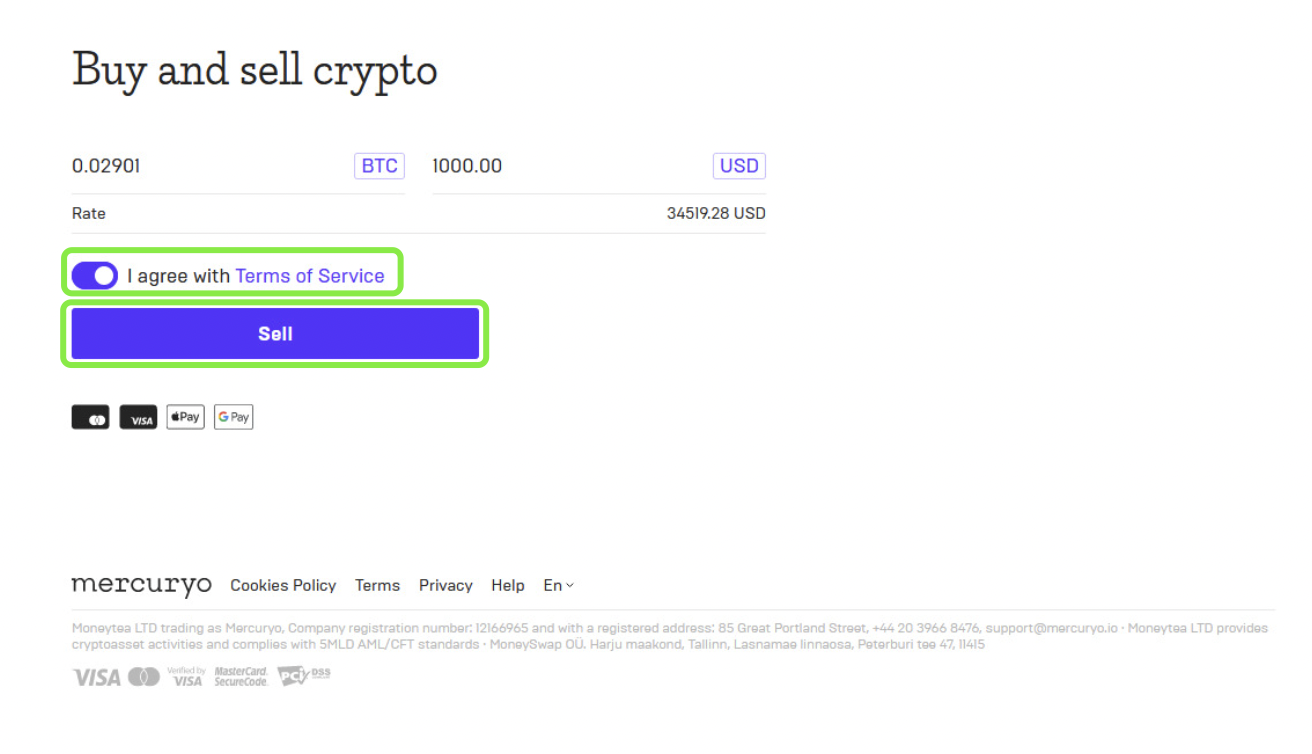 6. Choose the region and enter phone number, then click [Send Code]to get and enter the SMS code.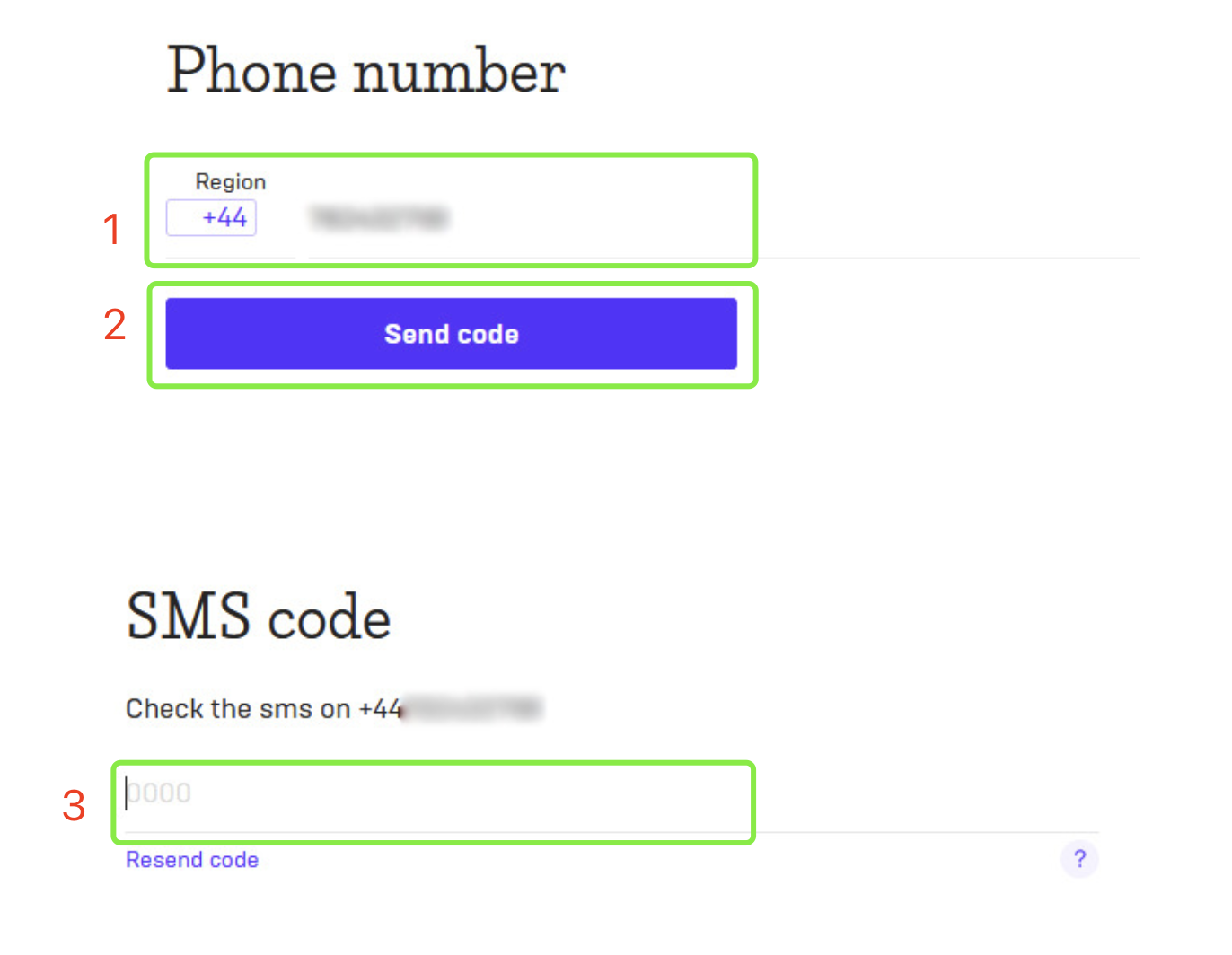 7. Enter the card information and then click [1000.00 USD] to continue.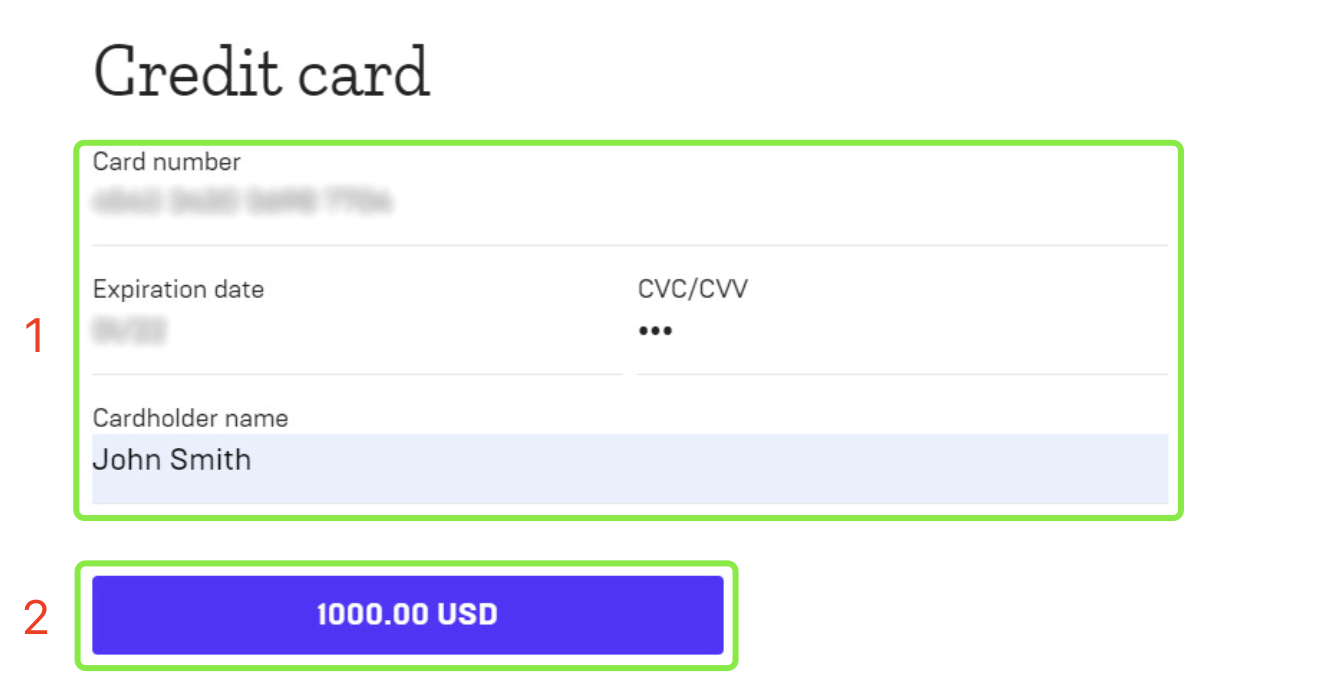 8. Input the refund address. In this step, it's necessary to input the refund address, so Mercuryo can send back the crypto back to you if something goes wrong.


9. Once you indicate the refund address you need to choose one of the two options:
(1) In the range of 5%: Majority of cryptocurrencies (except stablecoins) are extremely volatile and while you send crypto to Mercuryo blockchain address, the market price might change drastically. Mercuryo offers an option to get your crypto back if the rate has changed by more than 5%.
(2) Unconditional payout: In this case Mercuryo will send fiat to your MasterCard/Visa bank card regardless of the rate fluctuations.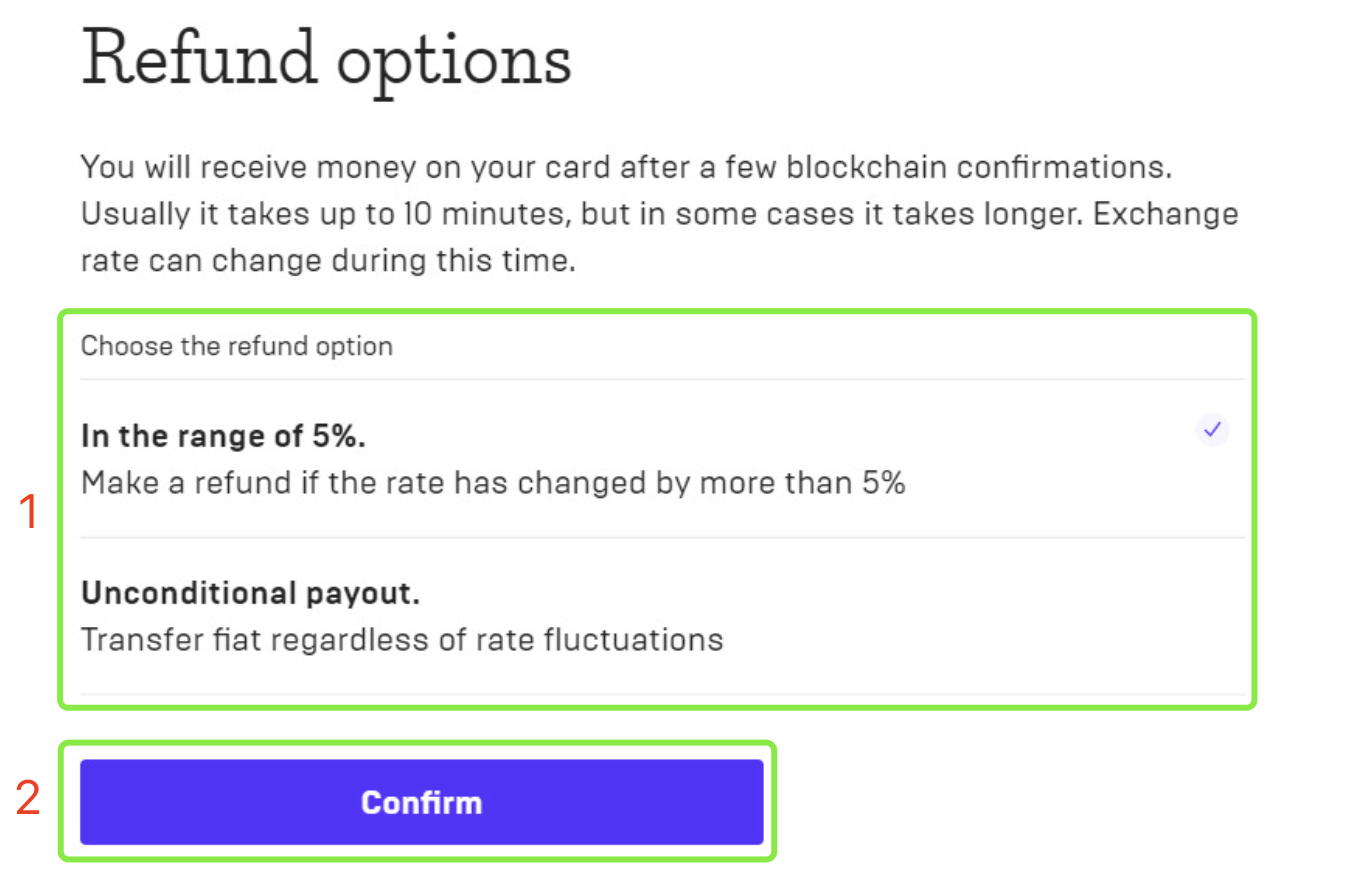 10. As soon as you select the desired option, you'll see Mercuryo blockchain address in orange color and a corresponding QR code so you can send the crypto.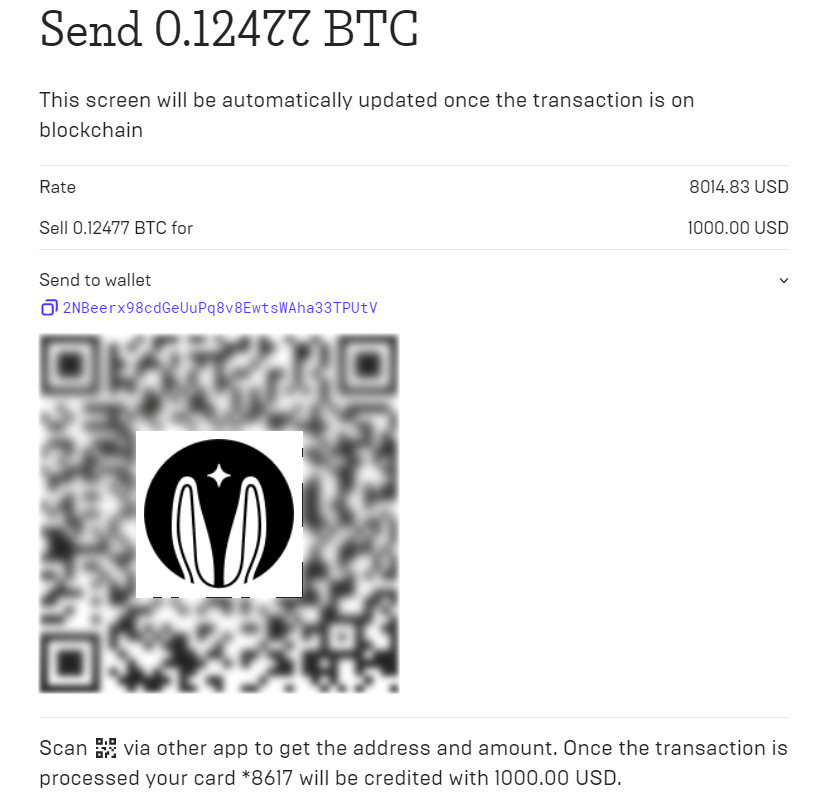 11. You need to select your country and depending on the country of citizenship you need to send a picture of government-issued identification documents and a selfie. If you're not able to pass verification for some reasons, Mercuryo will send back crypto to the refund address.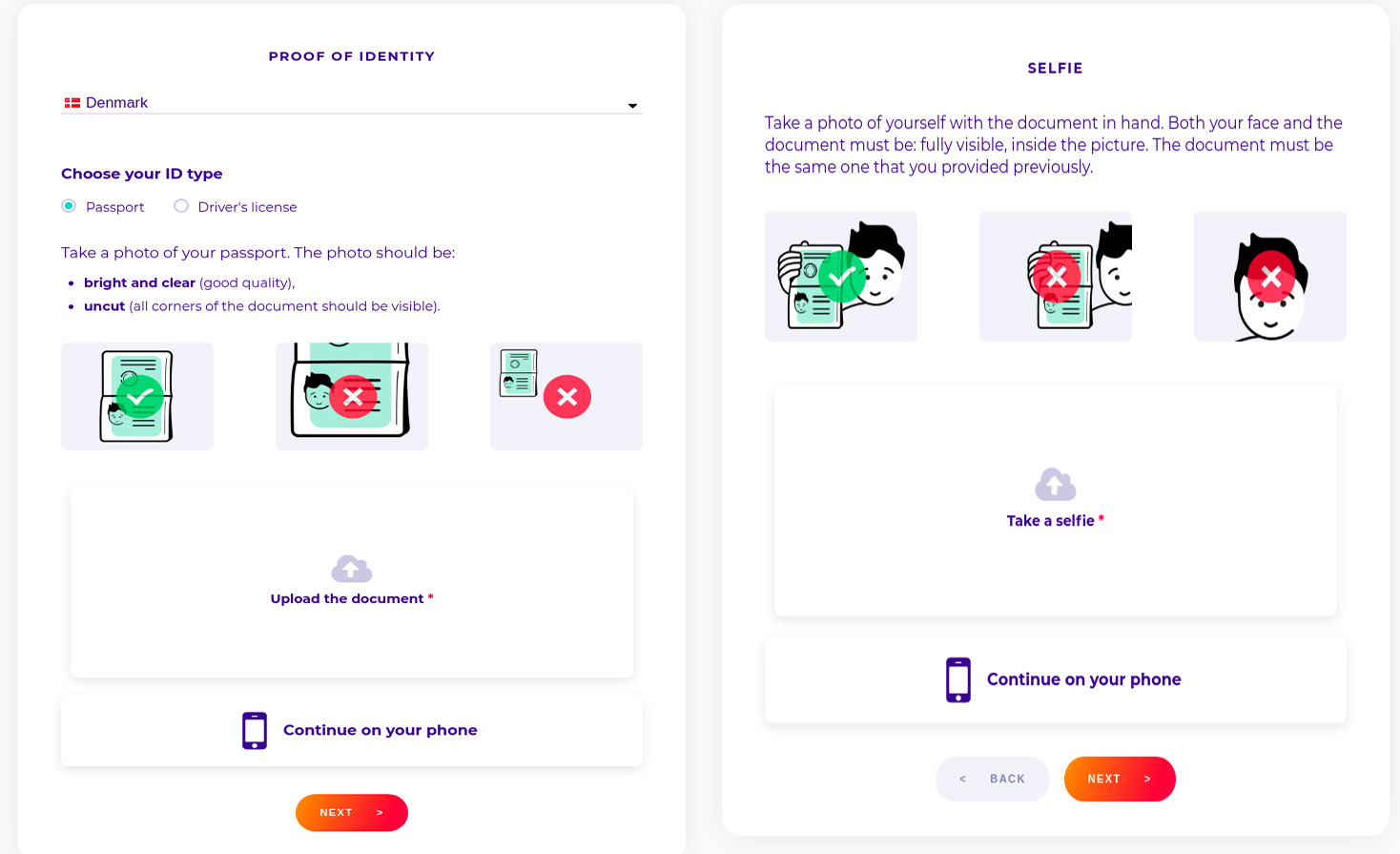 12. As soon as you send crypto to the indicated address, your order is being processed. Estimated time depends on blockchain network activity and issuer bank terms and conditions. When Mercuryo receives crypto and sends fiat to your bank card, transaction status is completed and you receive an email with all the details of the transaction, including the amount of fiat paid, the amount of crypto sent, Mercuryo ID of the transaction, refund address.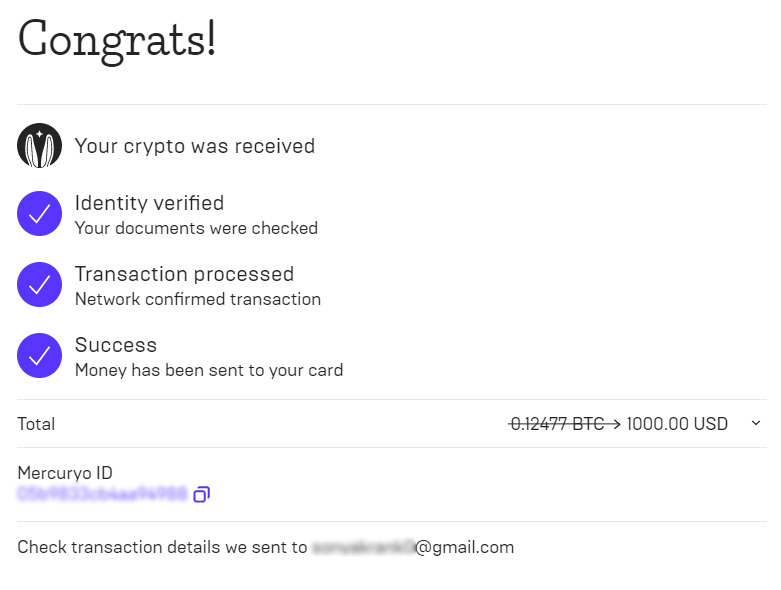 Notes
1. For now, CoinEx only supports USD, EUR, RUB when selling cryptocurrencies.
2. Order Price displayed on CoinEx is an estimated number, please subject to the statistics once you've been redirected to the confirmation page on Mercuryo.
3. After purchasing, you can check order status on Mercuryo.
4. If you've encountered any issues in the purchasing process, please contact customer support of Mercuryo for further assistance.
Frequently Asked Questions in Mercuryo: Mercuryo widget FAQ
More questions can be found in the help center of Mercuryo: Mercuryo help center