What should I do before using Banxa in CoinEx?
1. Register your CoinEx account.
You're required to complete the registration process of your CoinEx before using Banxa.
You can find the step by step guides on how to complete registration here:
How to register and sign in to your CoinEx account?
2. Add two-factor authentication for your CoinEx account.
Before purchasing digital currencies using Banxa, it's mandatory to bind Google Authenticator or phone number for the security of your assets.
You can find the step by step guides on how to add a two-factor authenticator here:
How to bind a phone number?
How to bind Google Authenticator?
Banxa Support
If you've encountered any issues using Banxa, please refer to Banxa's FAQ or submit a ticket for further assistance.
How to purchase crypto using Banxa?
1. Visit CoinEx official website https://www.coinex.com, log in to your account and click [Fiat] on the top.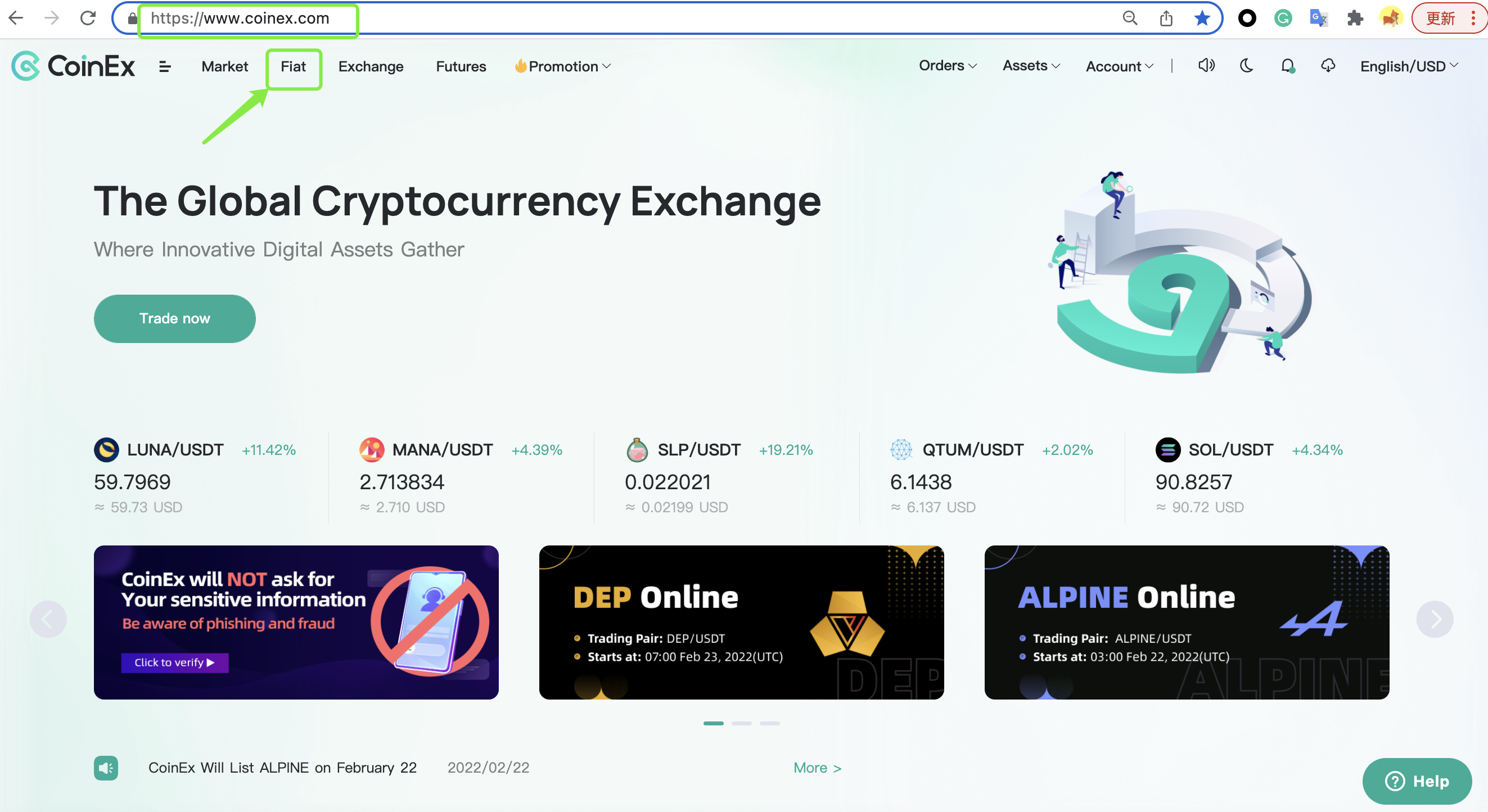 2. Click [Buy], select the cryptocurrency you want to buy and the fiat currency to spend.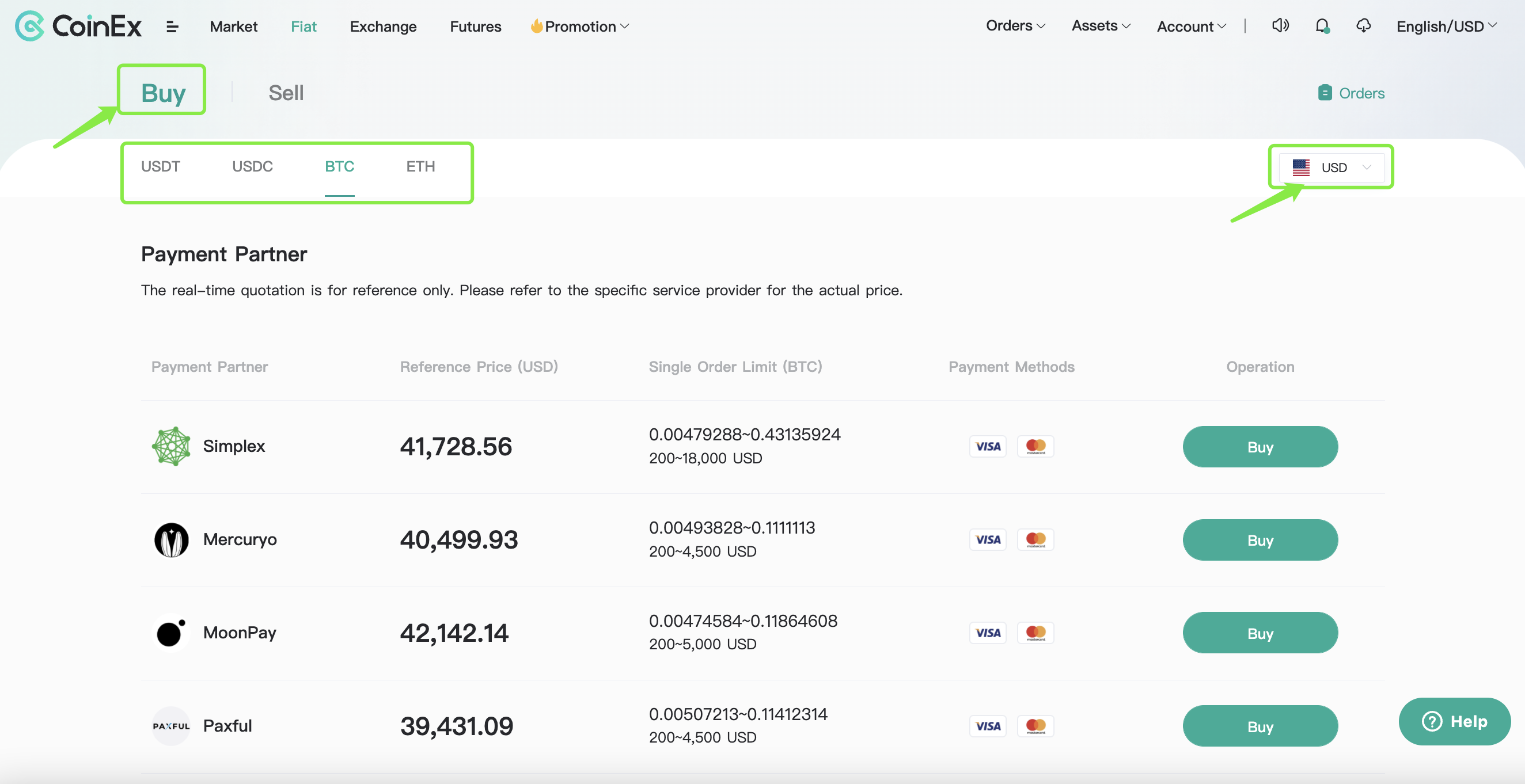 3. Choose Banxa and click [Buy].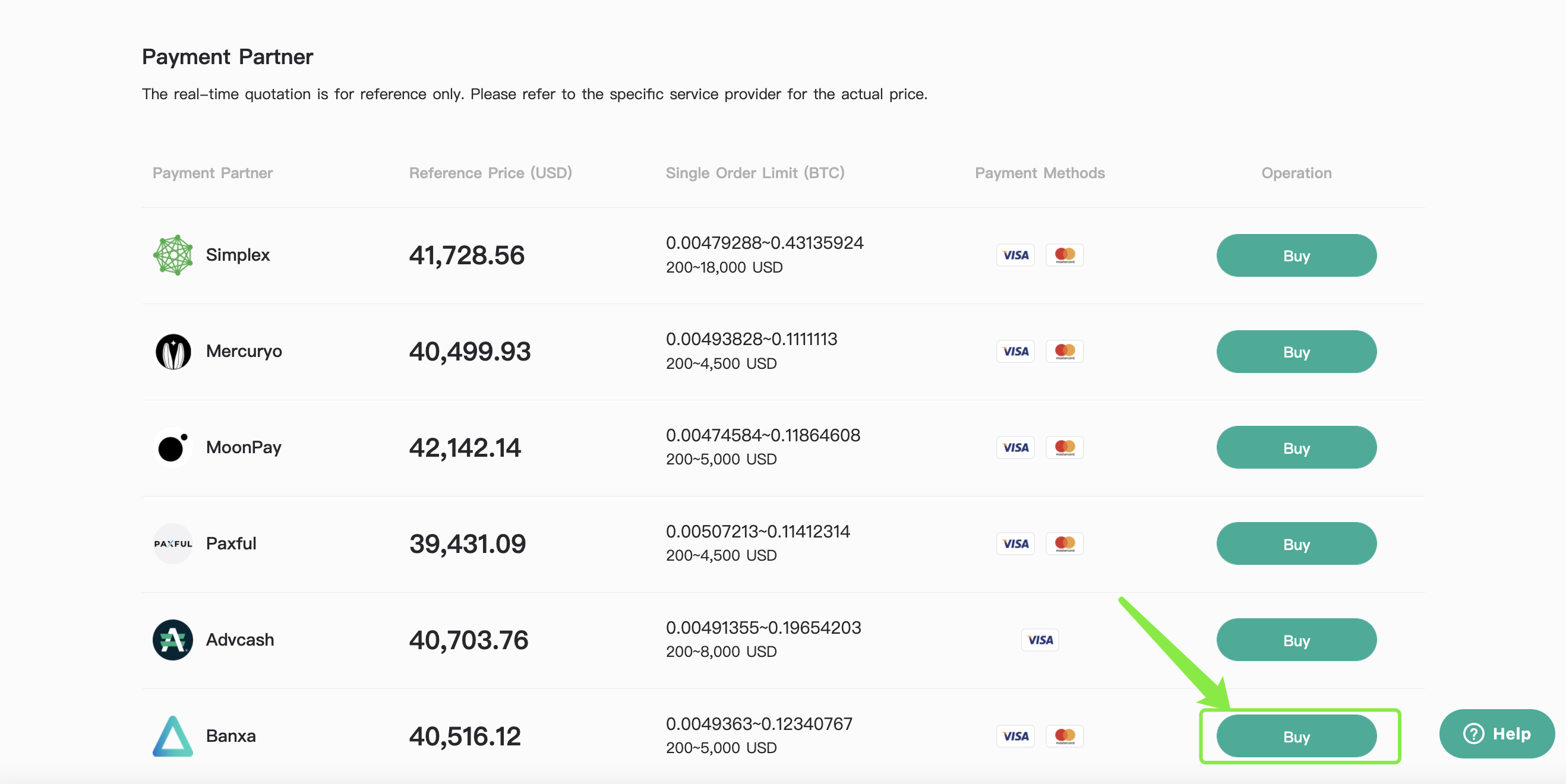 4. Enter the purchasing amount and click [Confirm Purchase], read the prompts in the pop-up, and click [Got it and visit now]. (Eg. Buy BTC with 200 USD)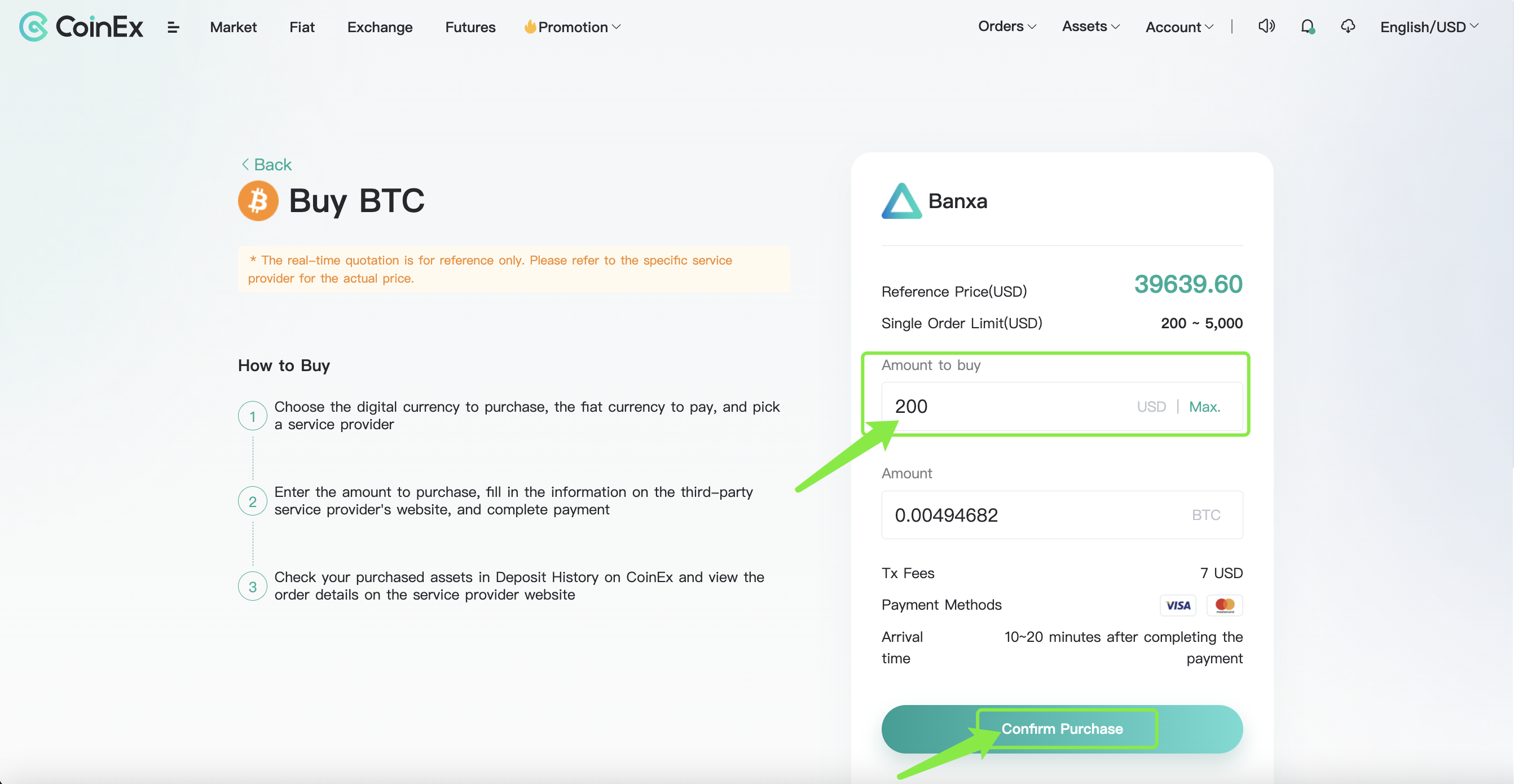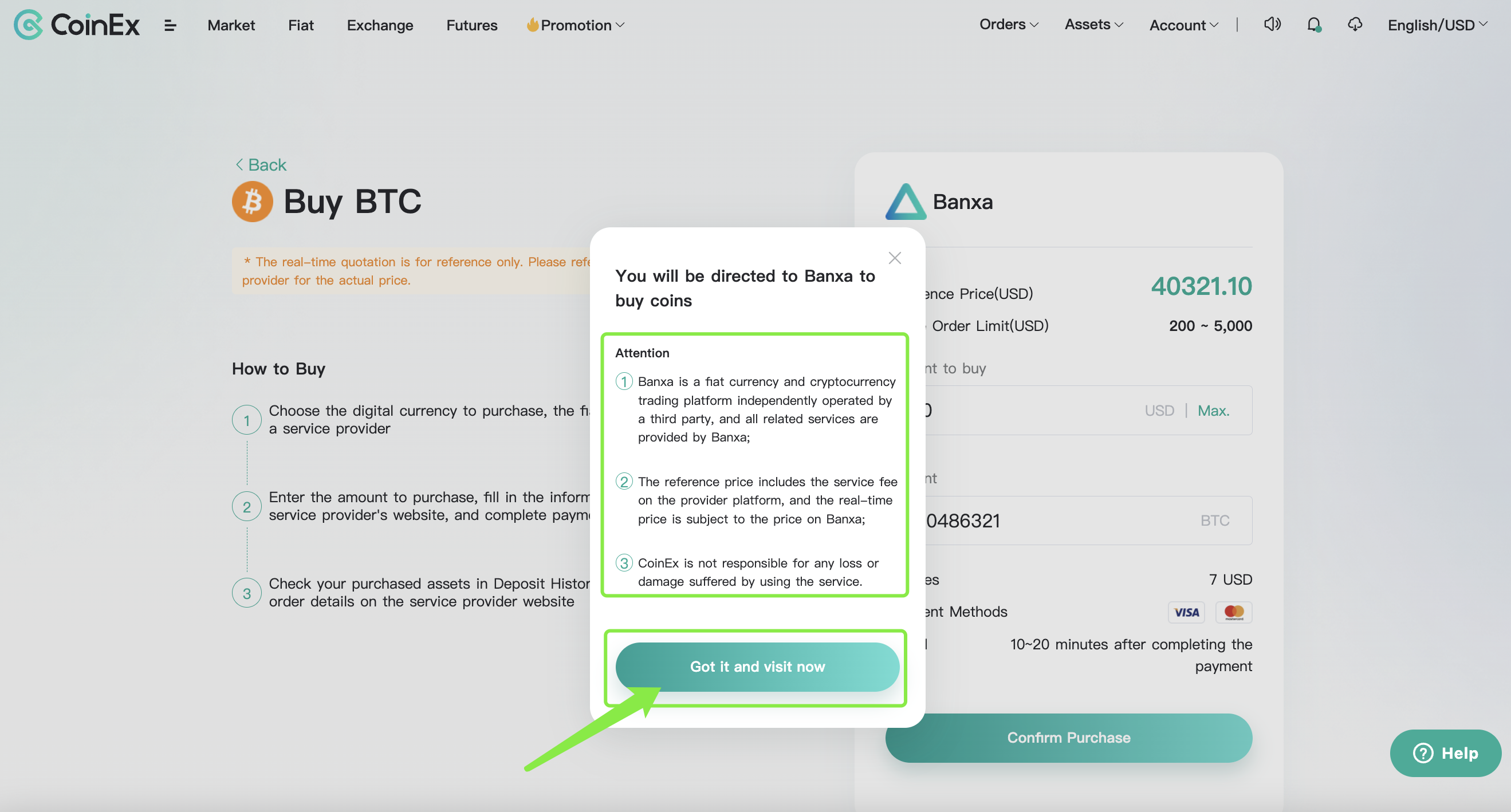 5. Double-check the order information and click [Create Order].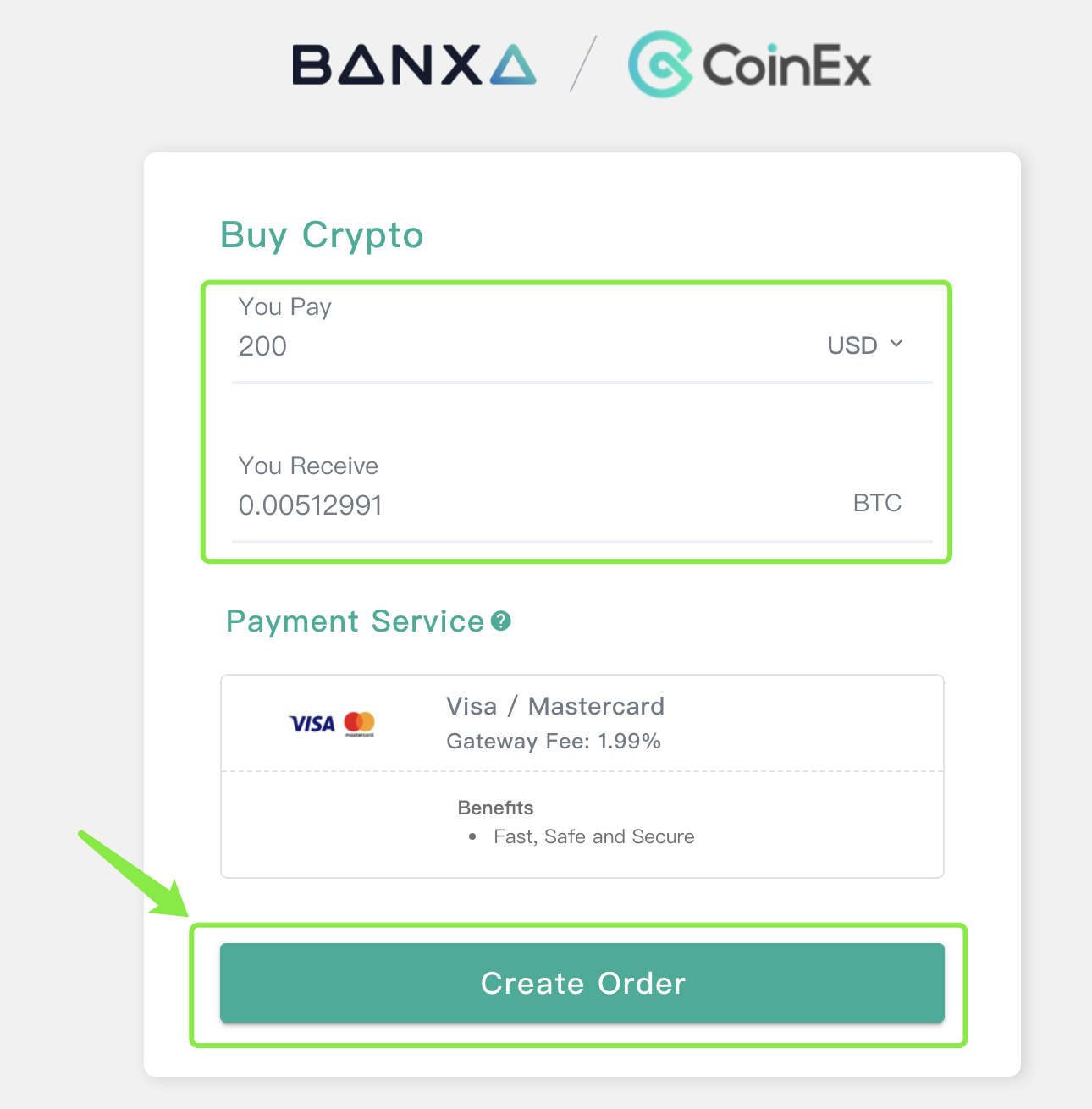 6. Enter your Email and Mobile, tick the [Service Terms] and click [Confirm].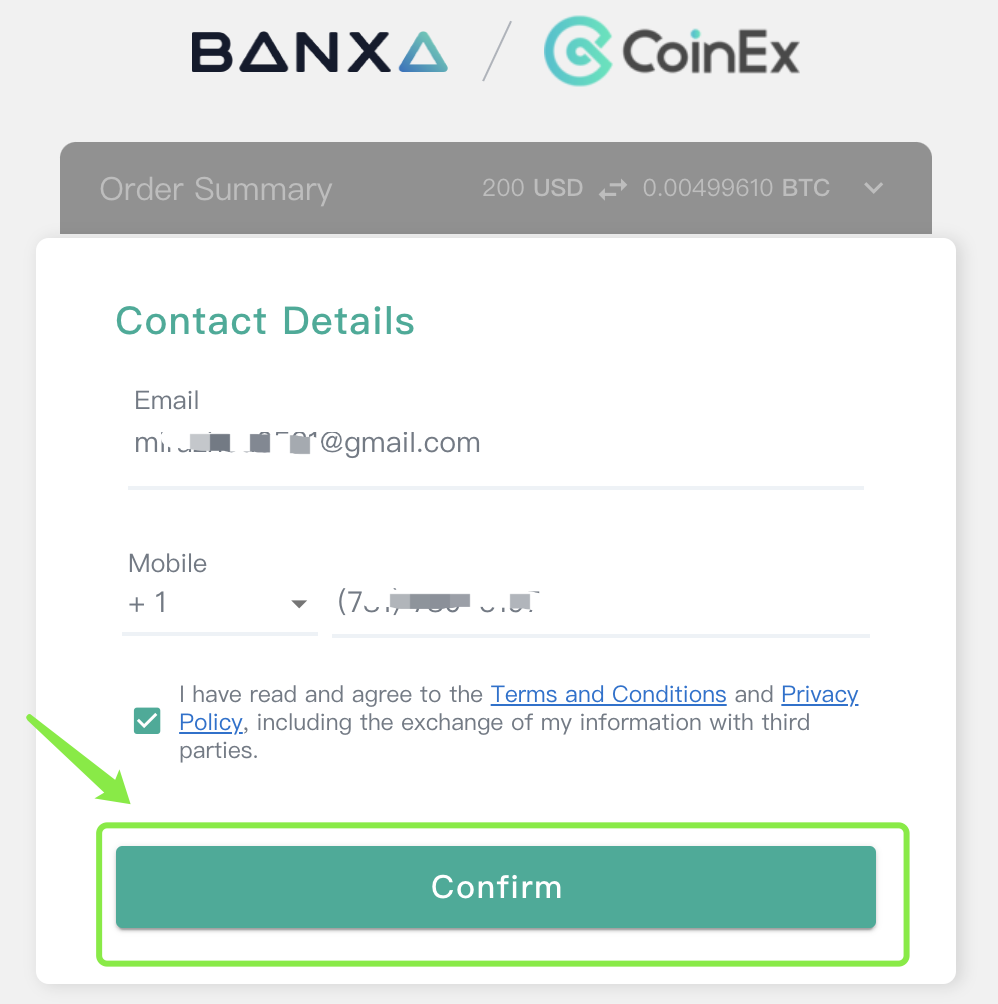 7. Complete your personal details and click [Submit Verification].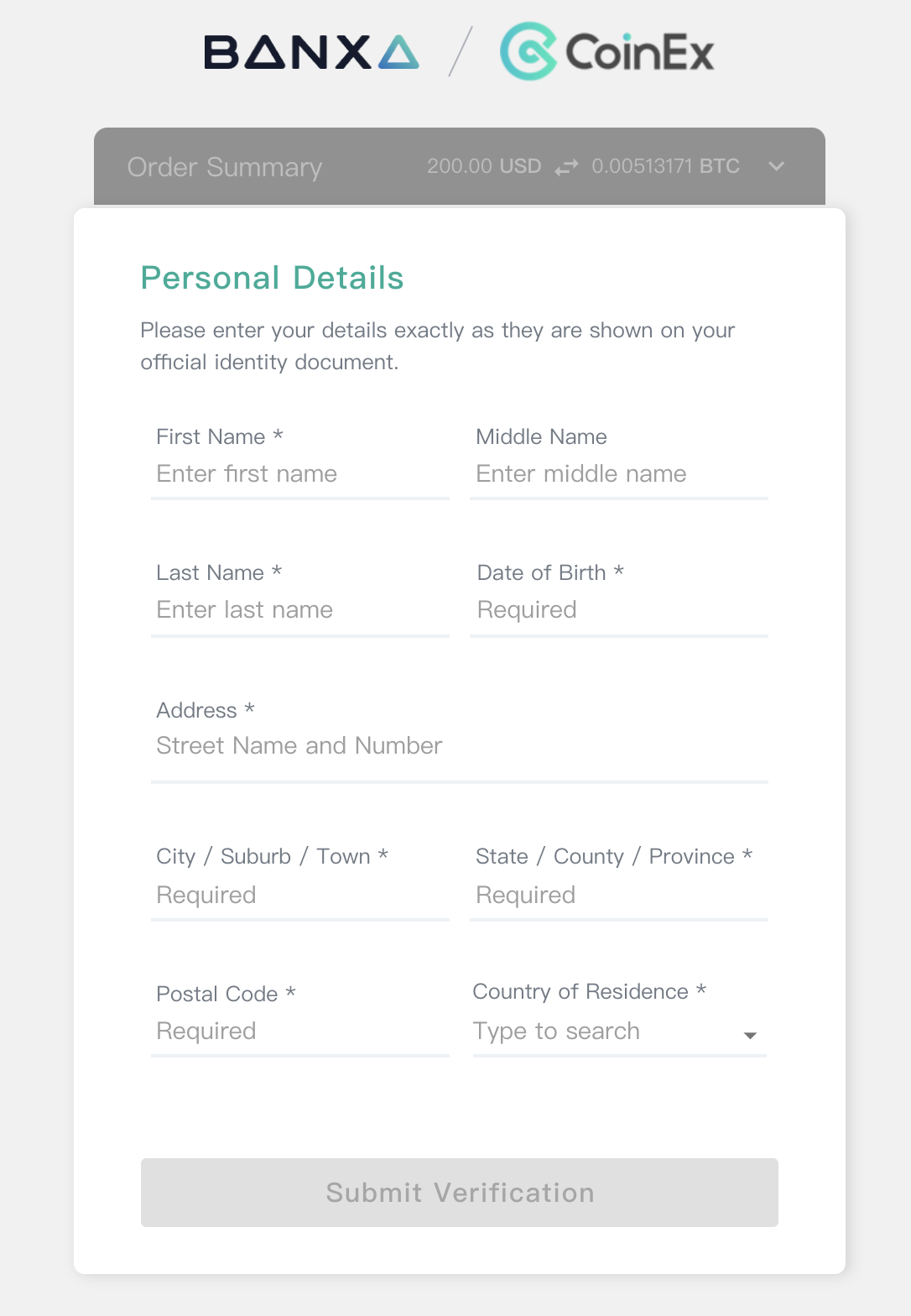 8. Select the country and document type, click [Continue] and follow the instructions on the page to upload your ID.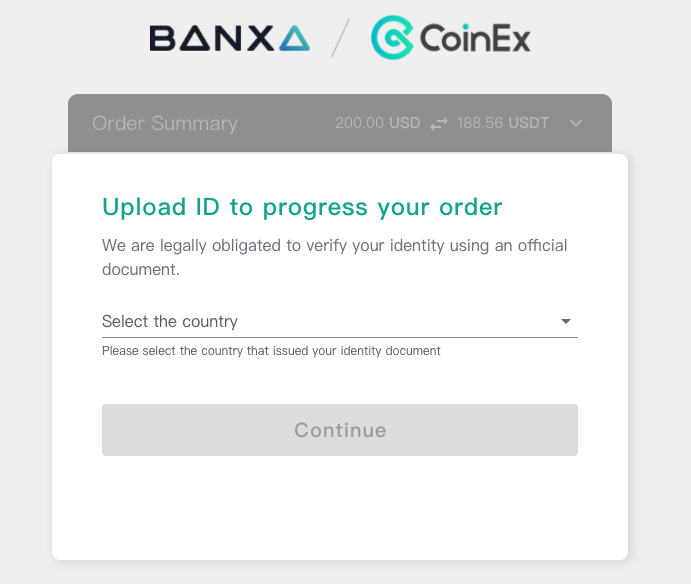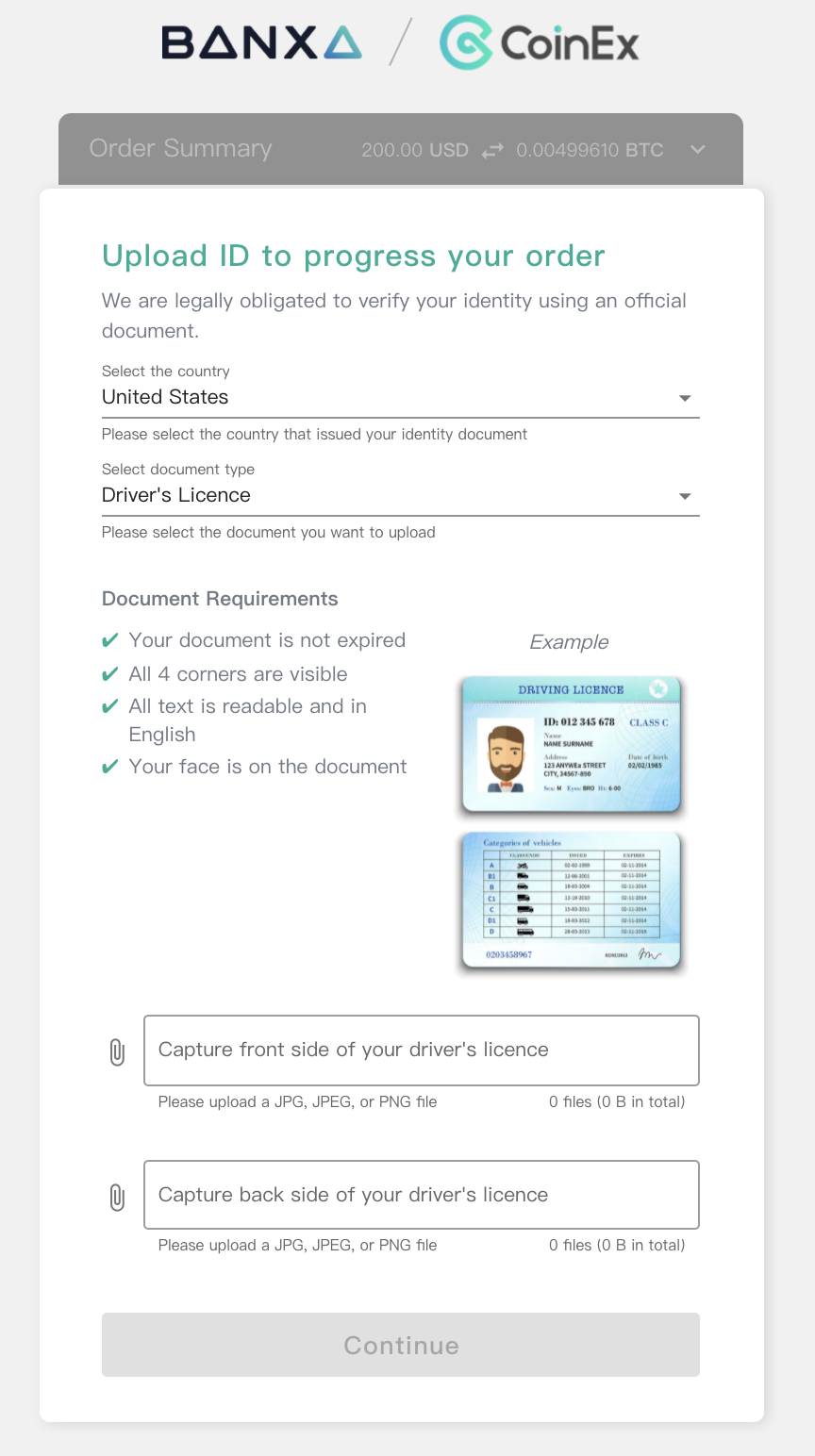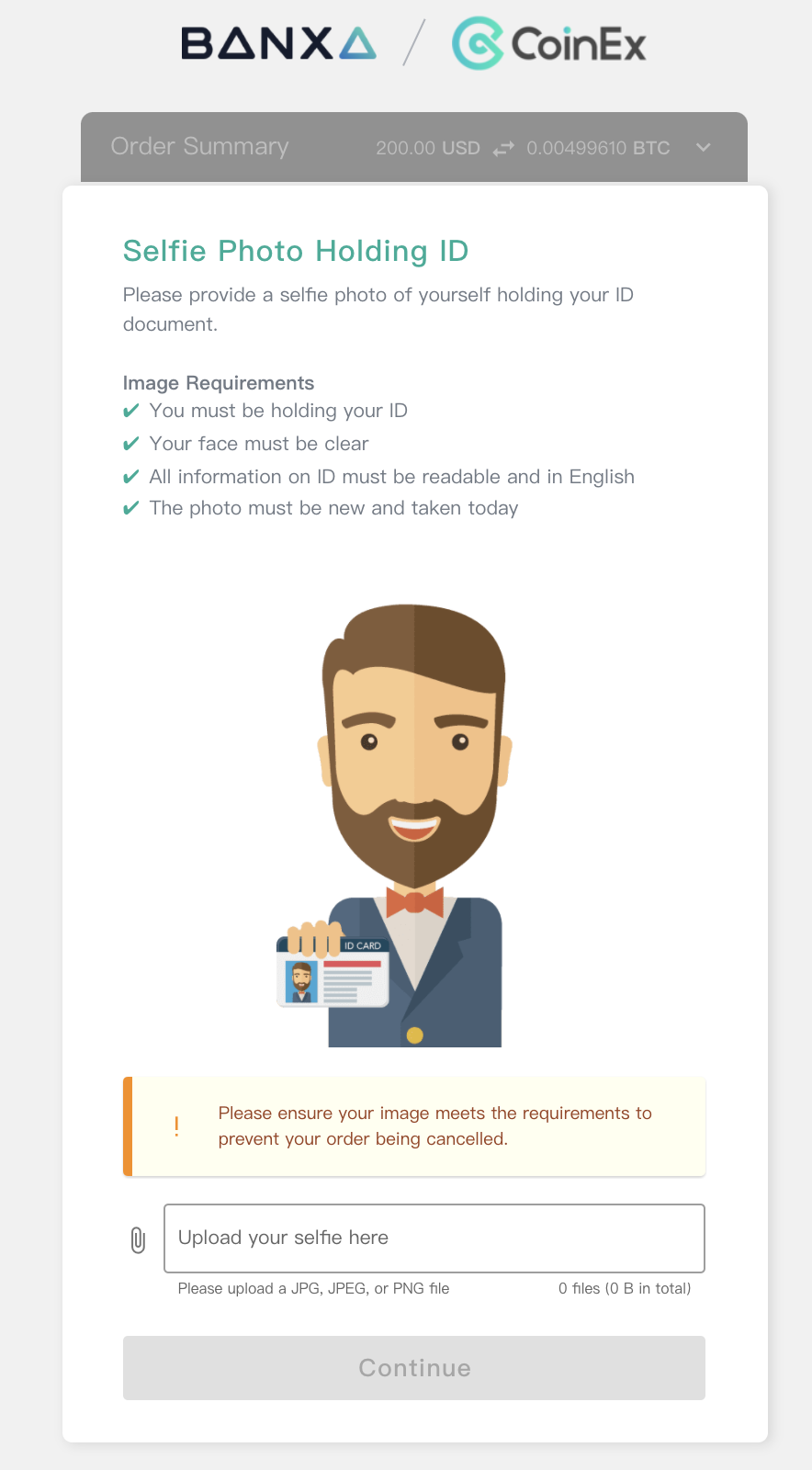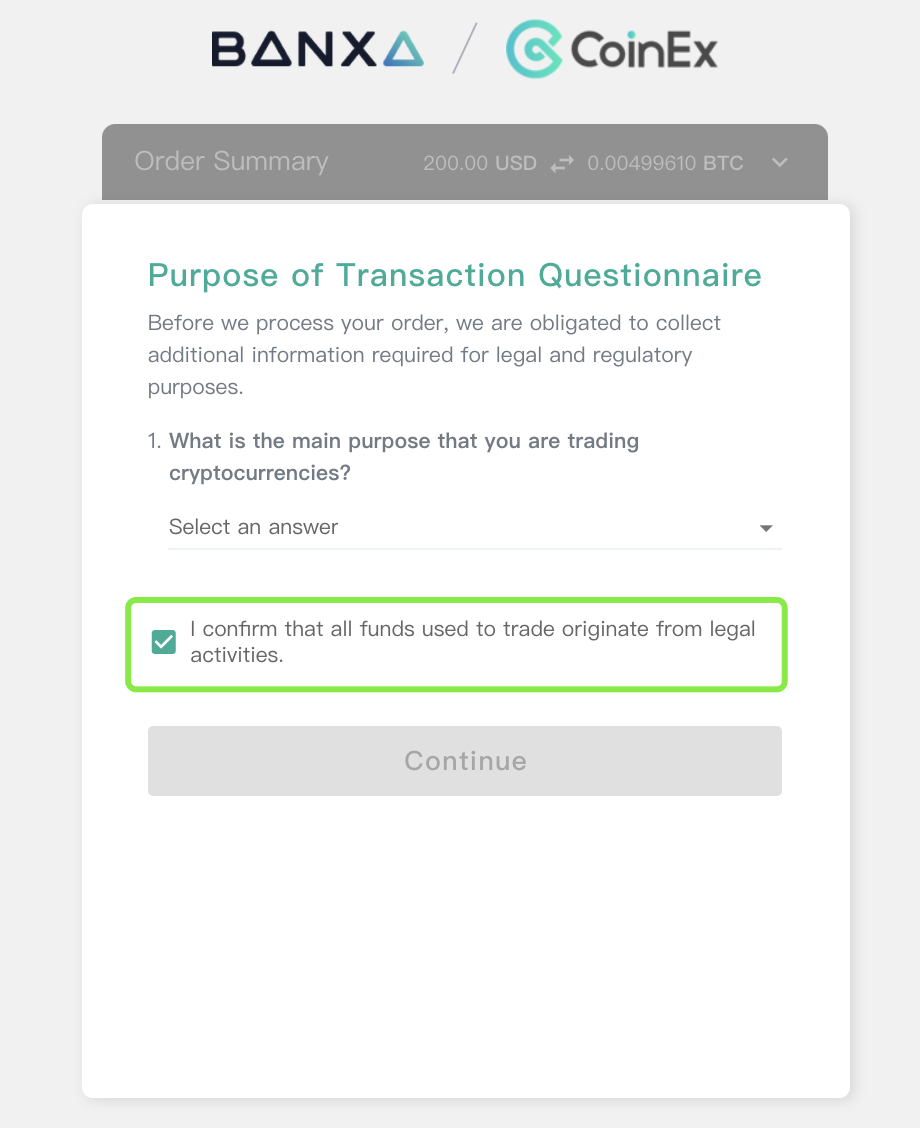 9. Complete your Visa/Mastercard information and click [Make Payment] to finish the order.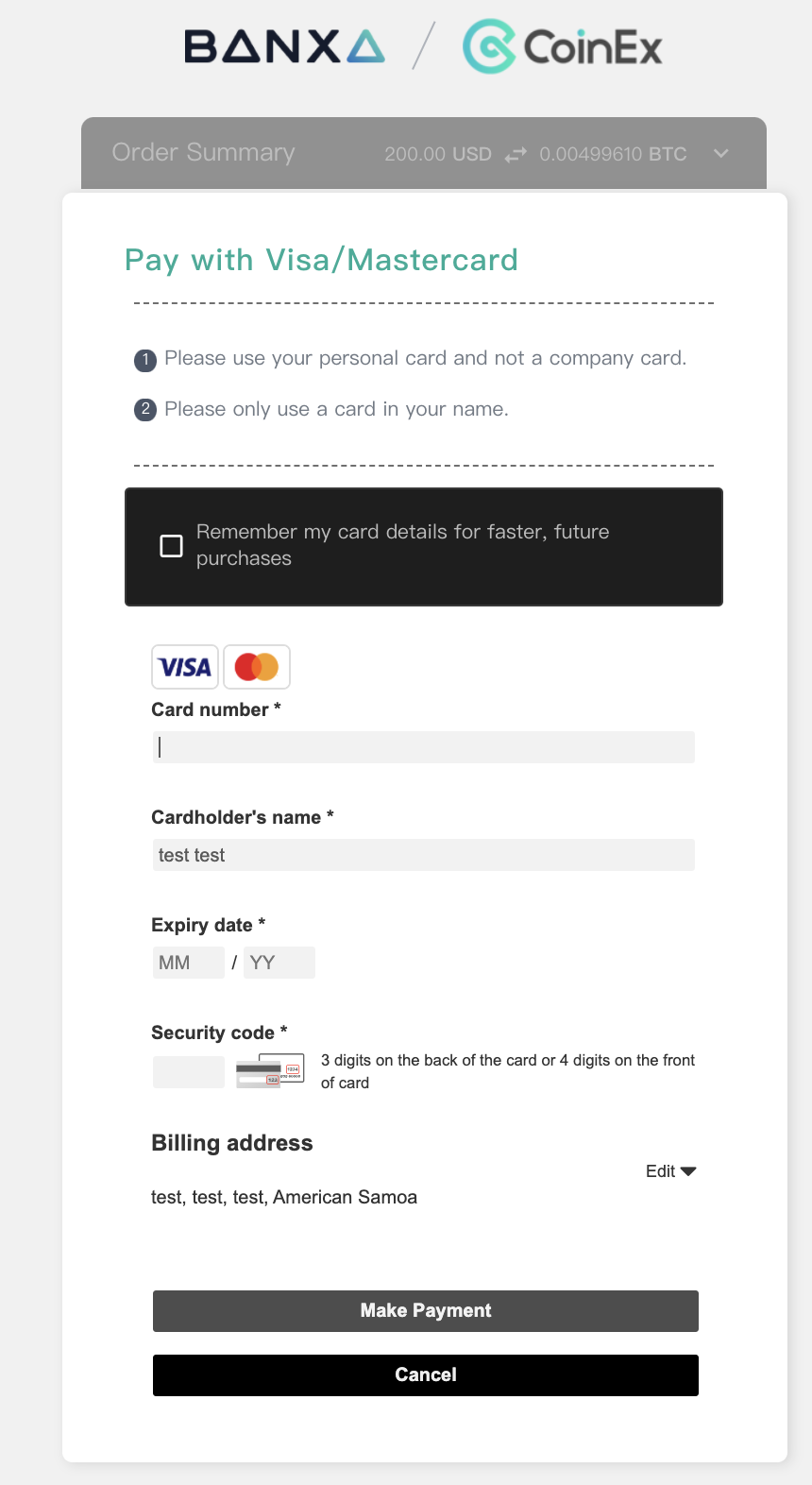 10. After successfully purchasing, you can return to your CoinEx account and check it on [Deposit Records].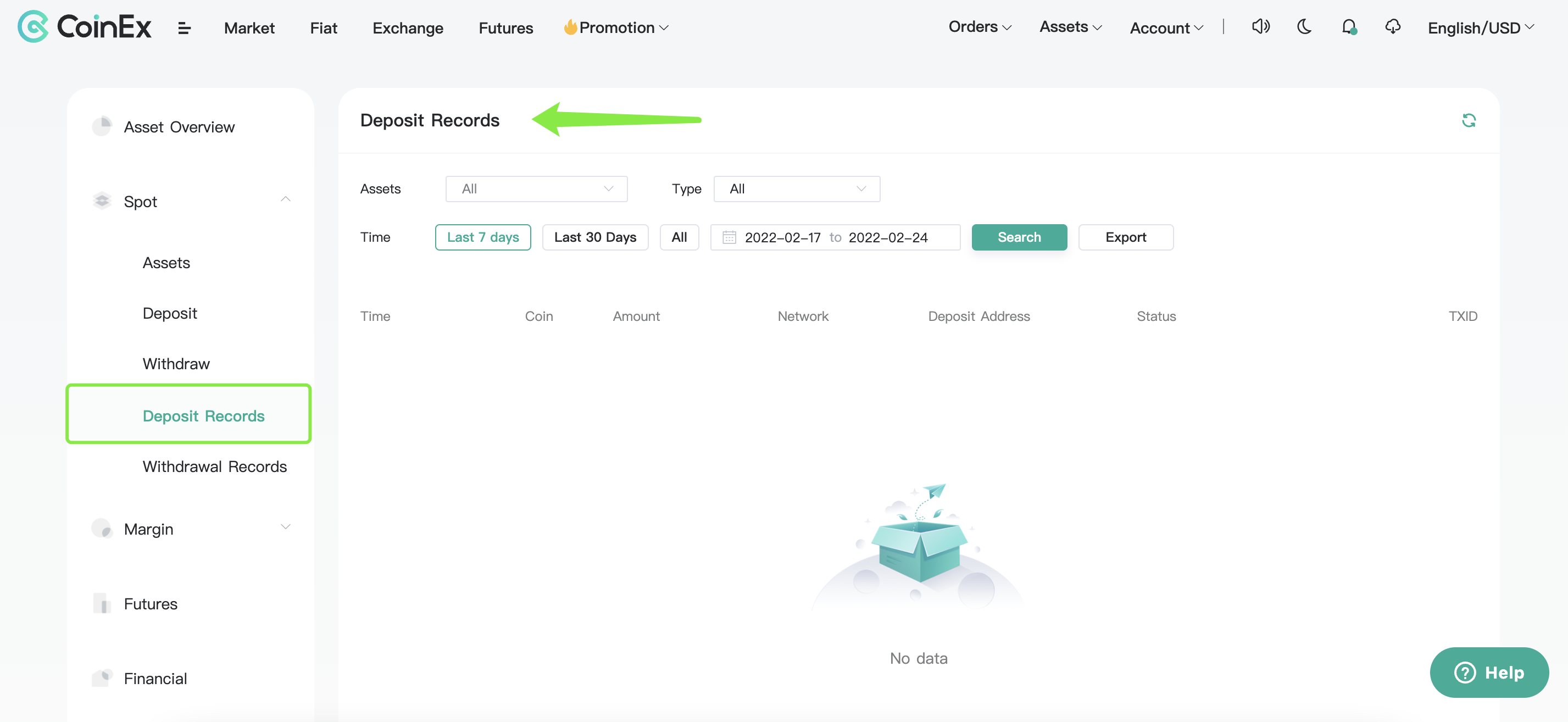 Please kindly be advised:
1. Order Price displayed on CoinEx is an estimated number, please be subject to the statistics once you've been redirected to the confirmation page on Banxa.
2. After purchasing, you can check the order status on Banxa; Meanwhile, you can track its status under the Deposit Records in CoinEx.
3. If you've encountered any issues during the purchasing process, please contact the customer support of Banxa for further assistance.