Network crowdedness, withdrawal speed, transaction fee, the number of confirmations required, etc, may vary on different public chains.
When submitting a withdrawal request on CoinEx, please confirm that the public chain you choose is the SAME as the public chain you select on the receiving platform. Otherwise, it may cause irretrievable asset loss.
Take USDT withdrawal as an example, TRC20, ERC20, BSC, and CSC are all supported on CoinEx.
Each of them has different requirements for minimum withdrawal and withdrawal fees.
For instance, when TRC20 is selected on CoinEx, please make sure you choose the SAME public chain on the receiving platform.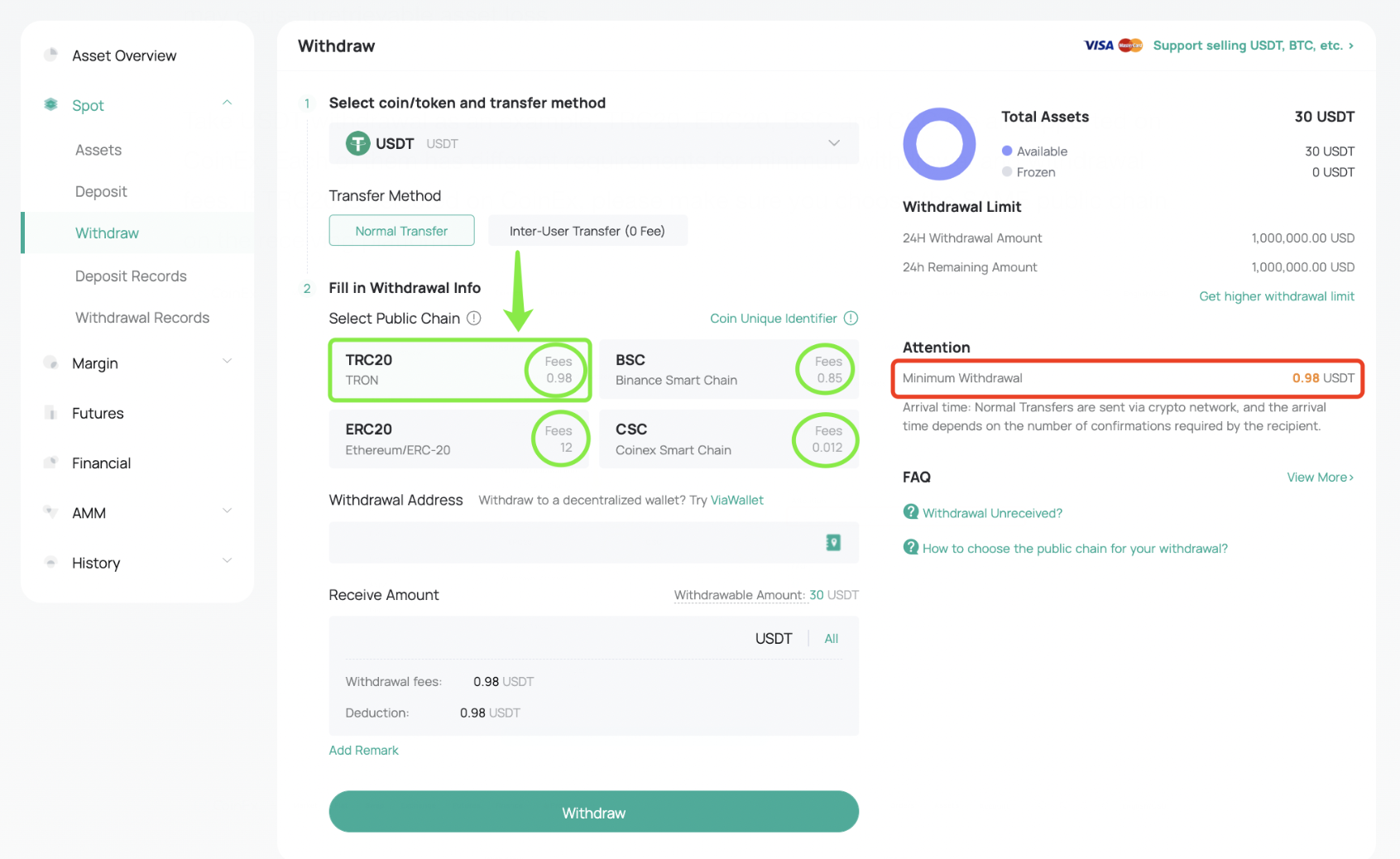 How to choose the public chain for withdrawal?
1. Visit CoinEx official website (https://www.coinex.com)and log into your account, click [Assets] in the top right corner and choose [Withdraw] from the drop-down menu.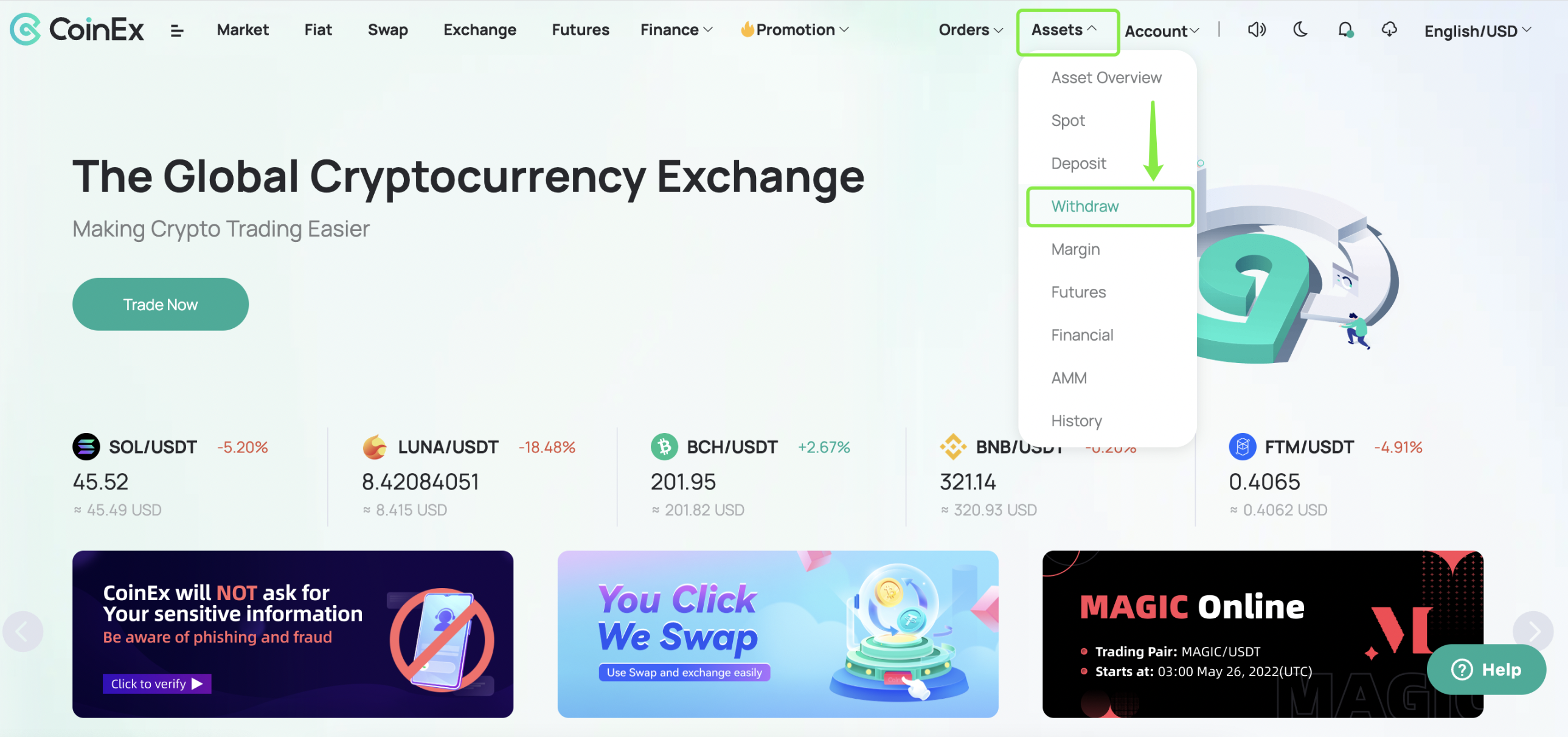 2. Take USDT-TRC20 as an example:
(1) Select coin[USDT]
(2) Click [Normal Transfer]
(3) Select Public Chain [TRC20]
(4) Enter Withdrawal Address
(5) Enter Receive Amount (Receive Amount=Deduction-Withdrawal Fees)
(6) Double-check transaction details and click [Withdraw]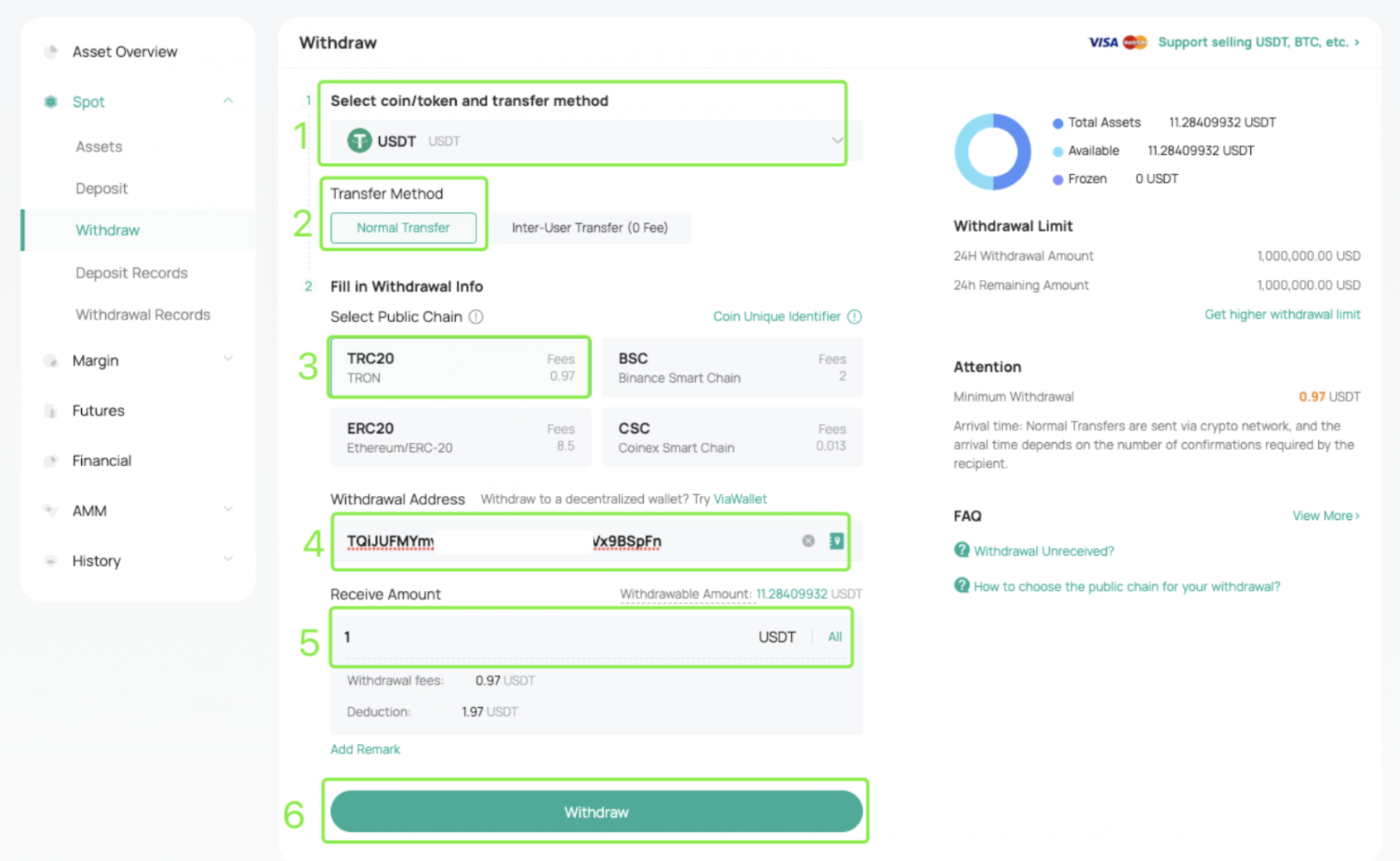 Note: If you want to withdraw cryptos to another CoinEx account, it is recommended to use the [Inter-User Transfer] to send cryptos instantly with 0 fee.