What should you do before using Guardarian on CoinEx?
1. Register your CoinEx account and bind 2FA
You need to register a CoinEx account and enable two-factor authentication before using Guardarian. Please check out the step-by-step guide here:
How to Register and Log In to Your CoinEx Account
How to Bind Google Authenticator
2. Prepare valid ID documents
You need to complete ID verification when using Guardarian, please prepare your ID card or passport in advance.
Guardarian Support
If you've encountered any issues using Guardarian, please refer to Guardarian FAQ or submit a ticket for further assistance.
How to Purchase Cryptos via Guardarian?
1. Visit CoinEx official website (https://www.coinex.com), log in to your account and click [Fiat] on the top.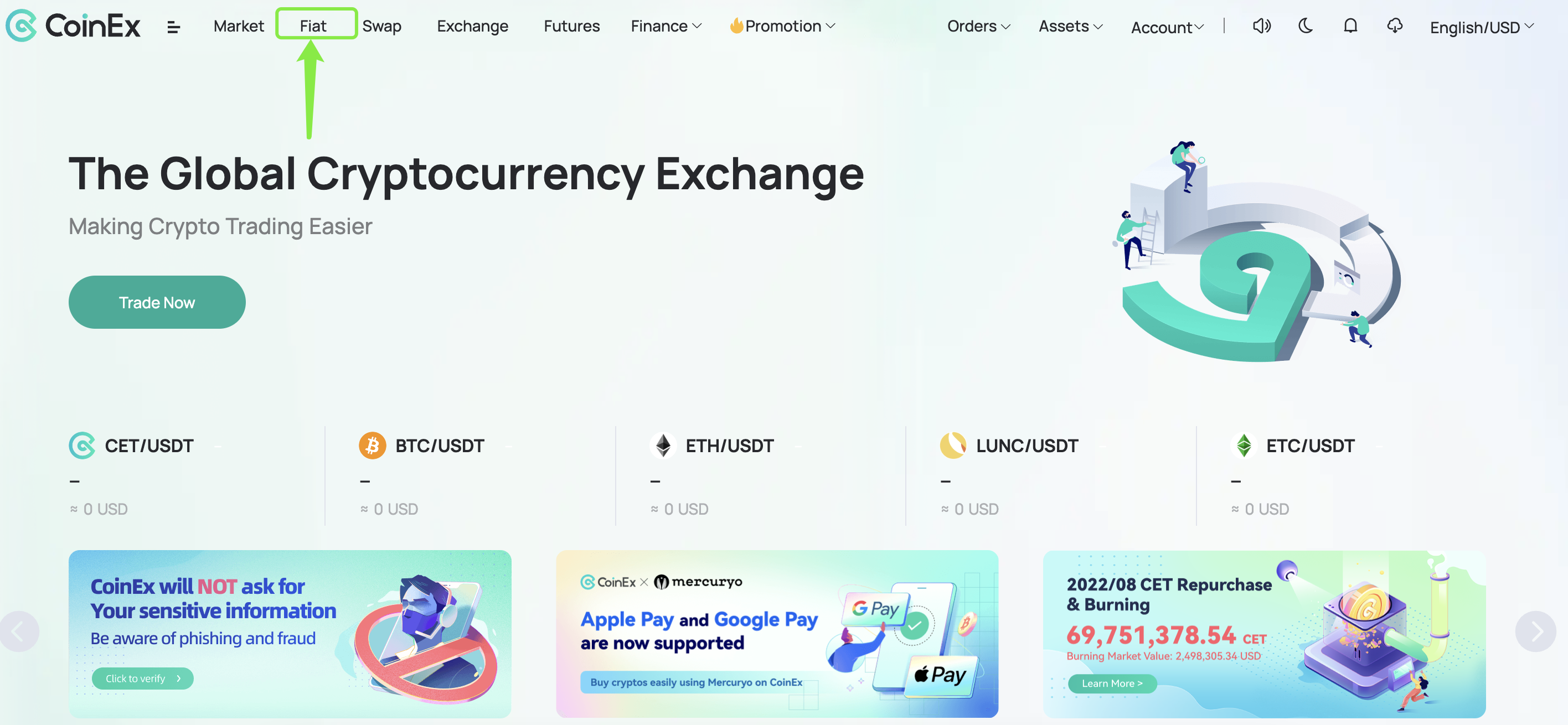 2. Click [Buy], select the crypto you want to buy and the fiat to spend, then select Guardarian and click [Buy].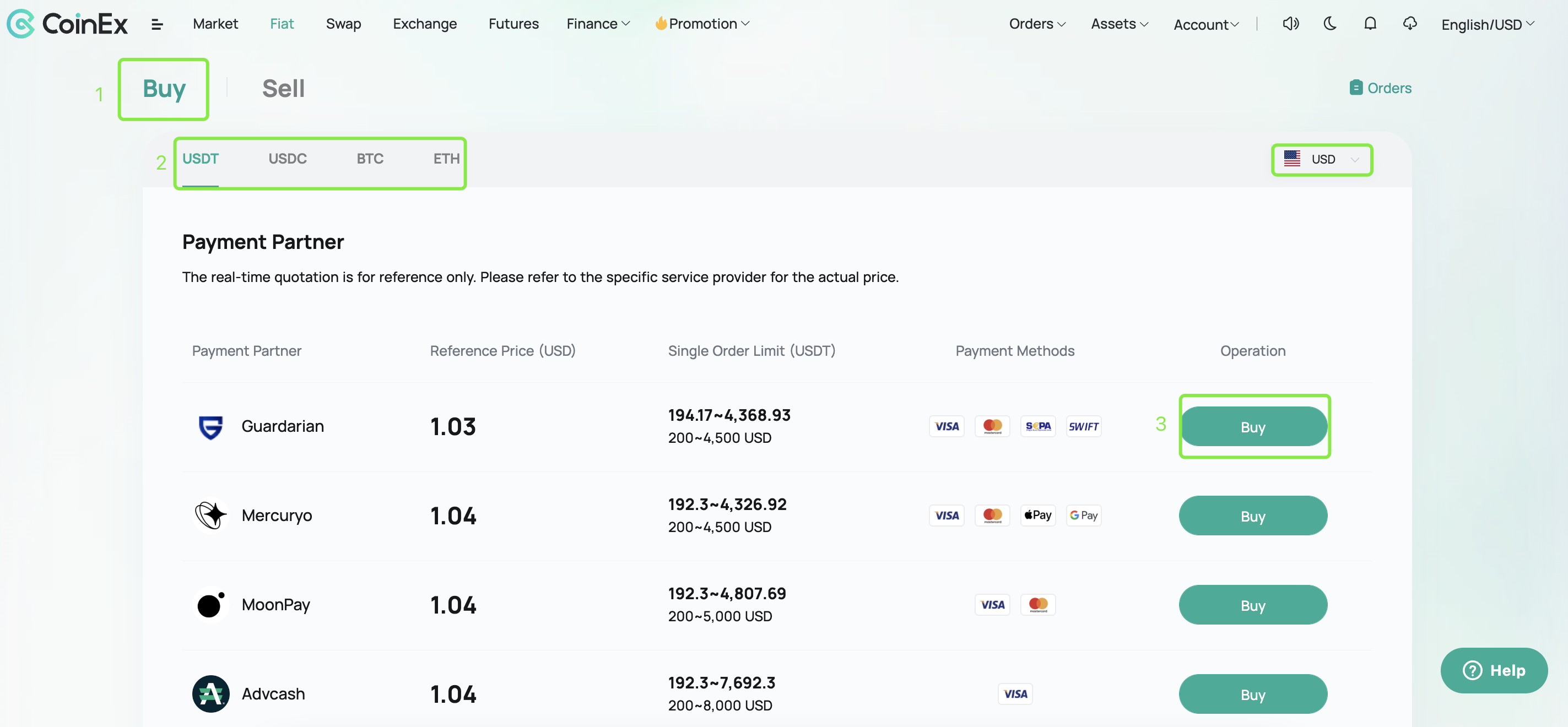 3. Enter the amount to buy and click [Confirm Purchase]. (Eg. Buy USDT with 200 USD)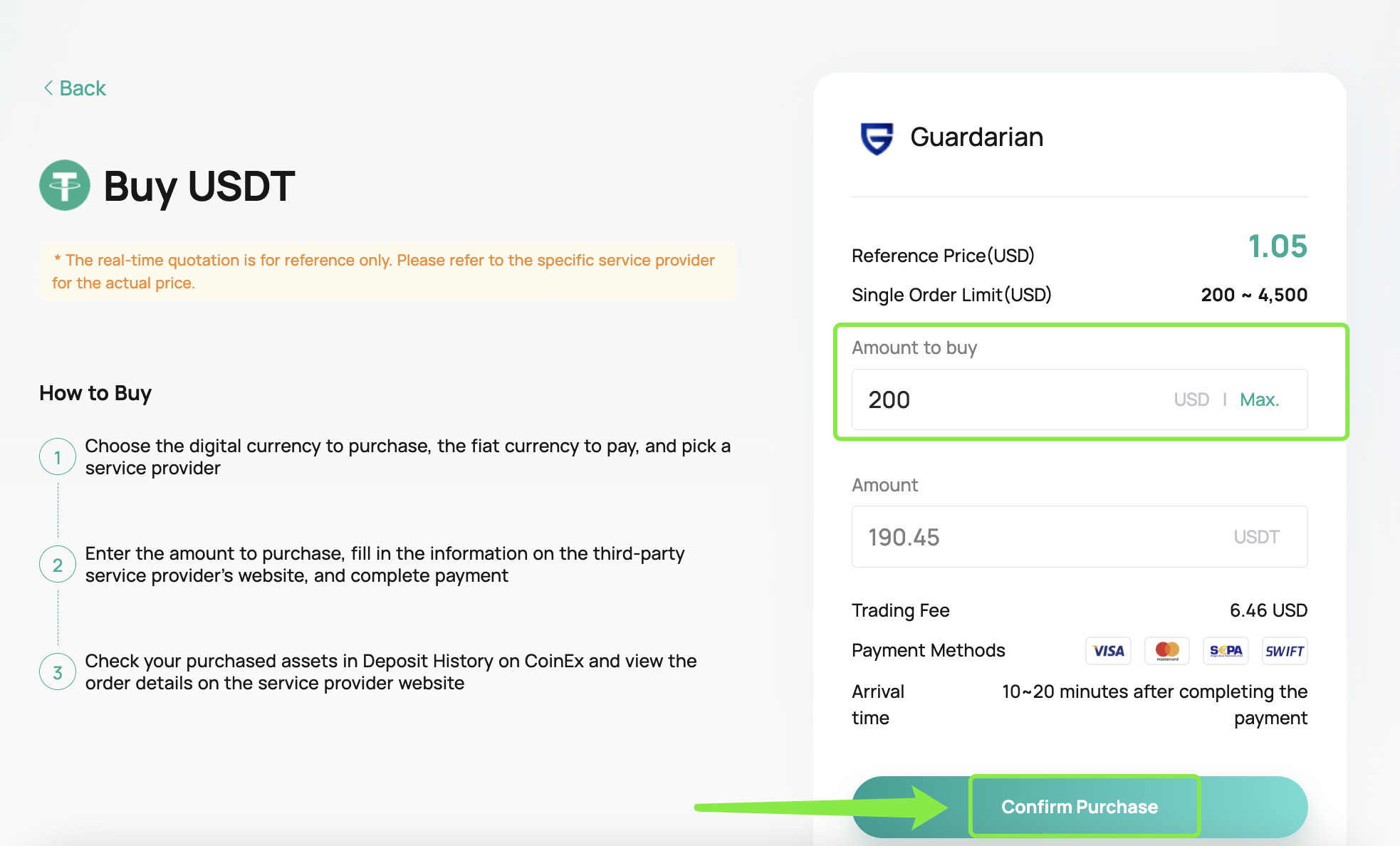 Note: There are minimum and maximum order limits on Guardarian. Please adjust your buying amount accordingly.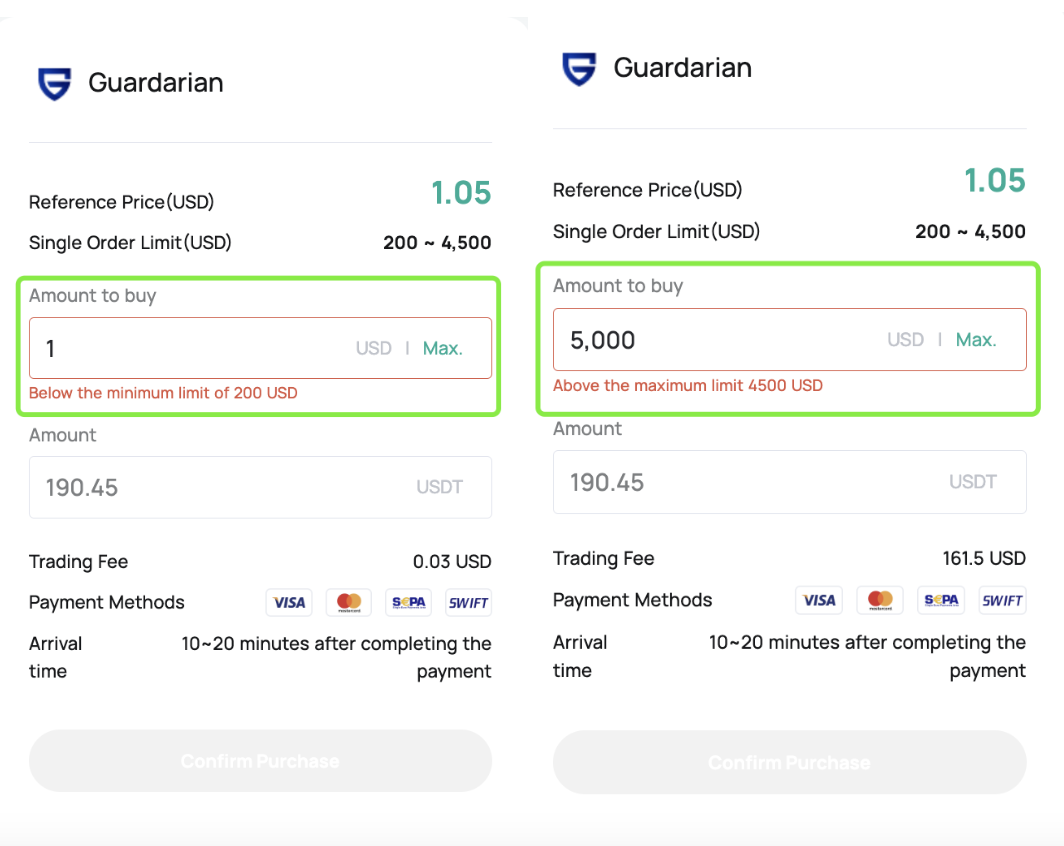 4. Read the "Attention" notes carefully, and click [Got it and visit now] to access Guardarian website.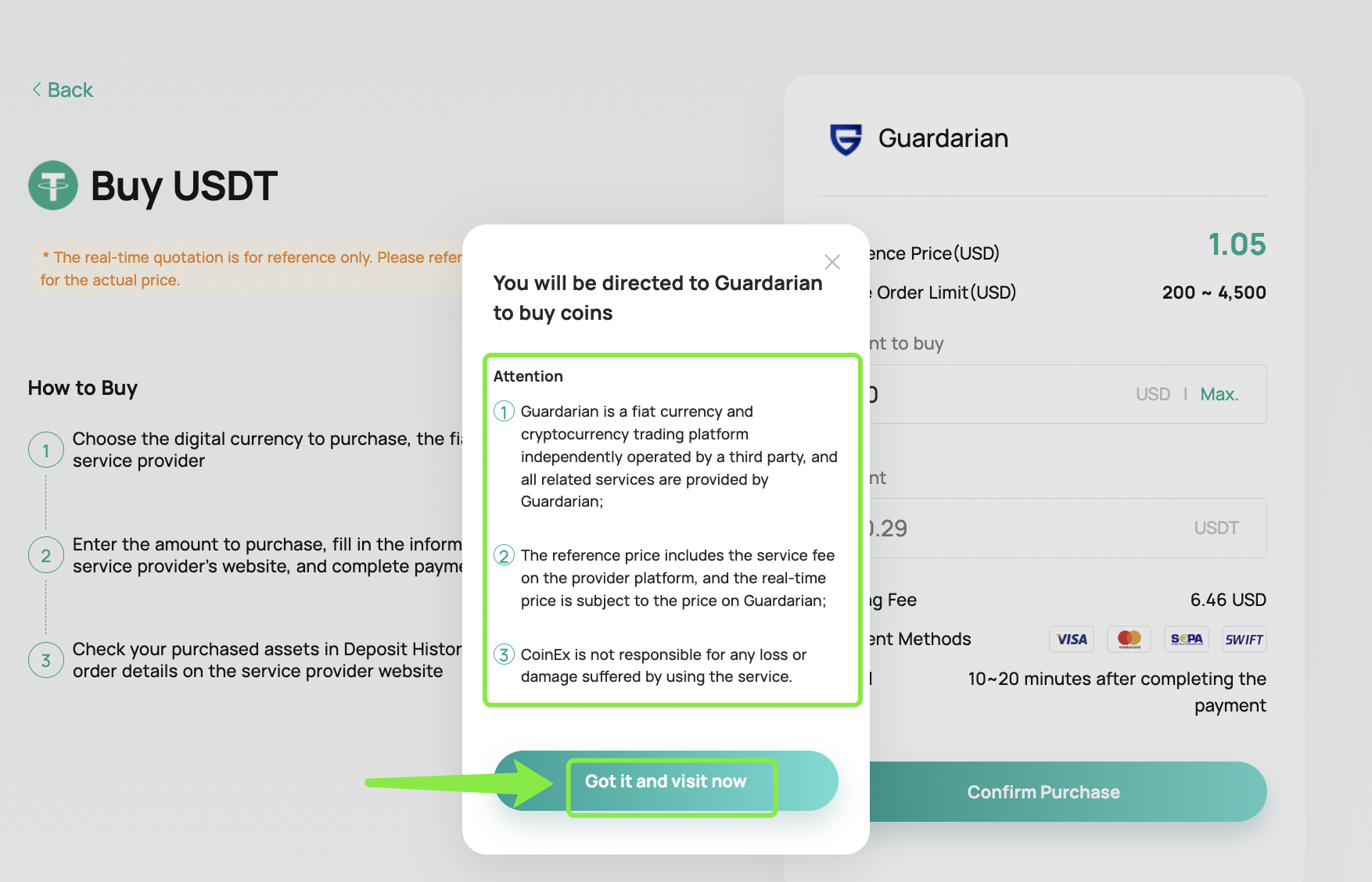 5. Double-check the order information and payment method, read the agreements and tick the box, then click [Continue].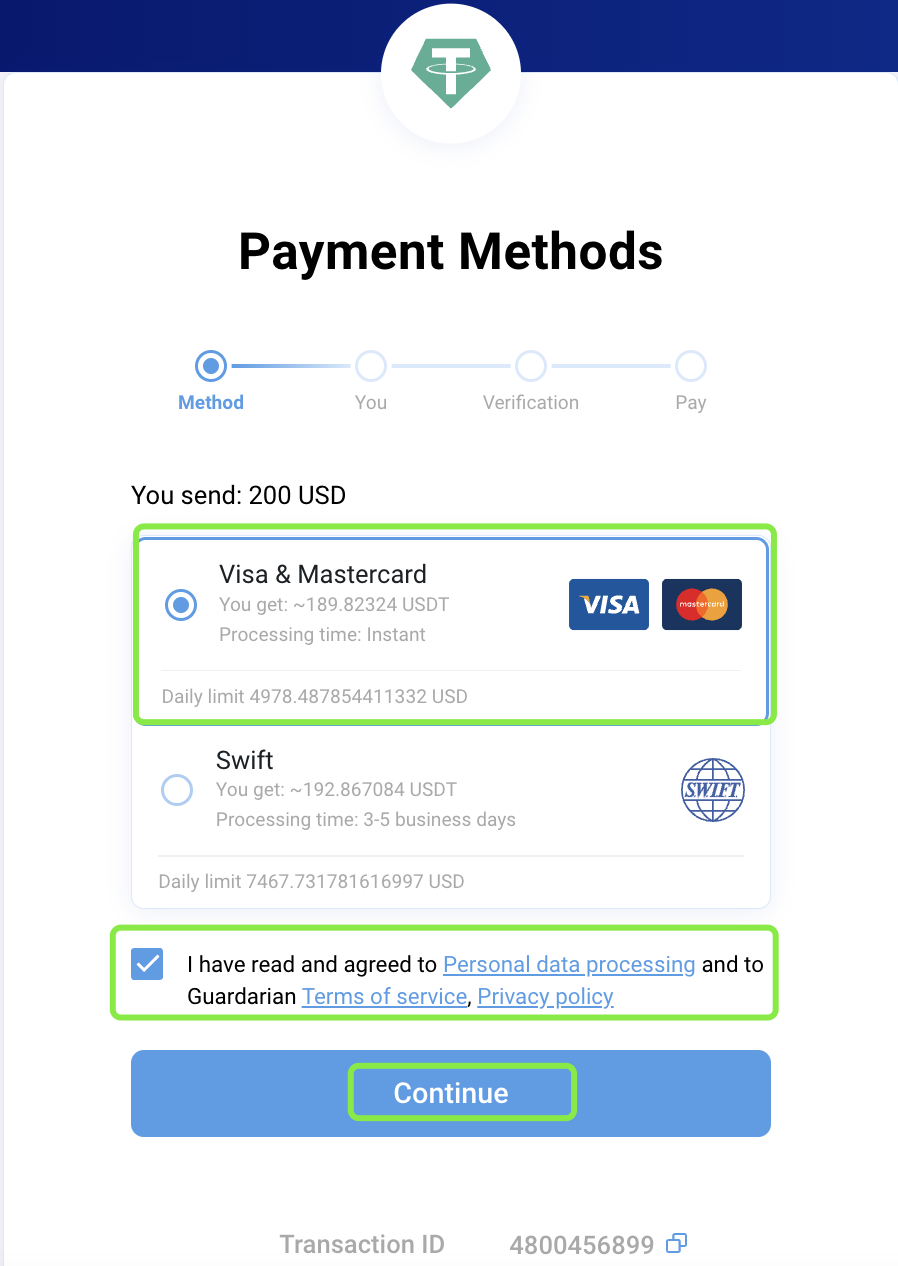 6. Enter your USDT-ERC20 receiving address and authenticate with your Email/Phone number;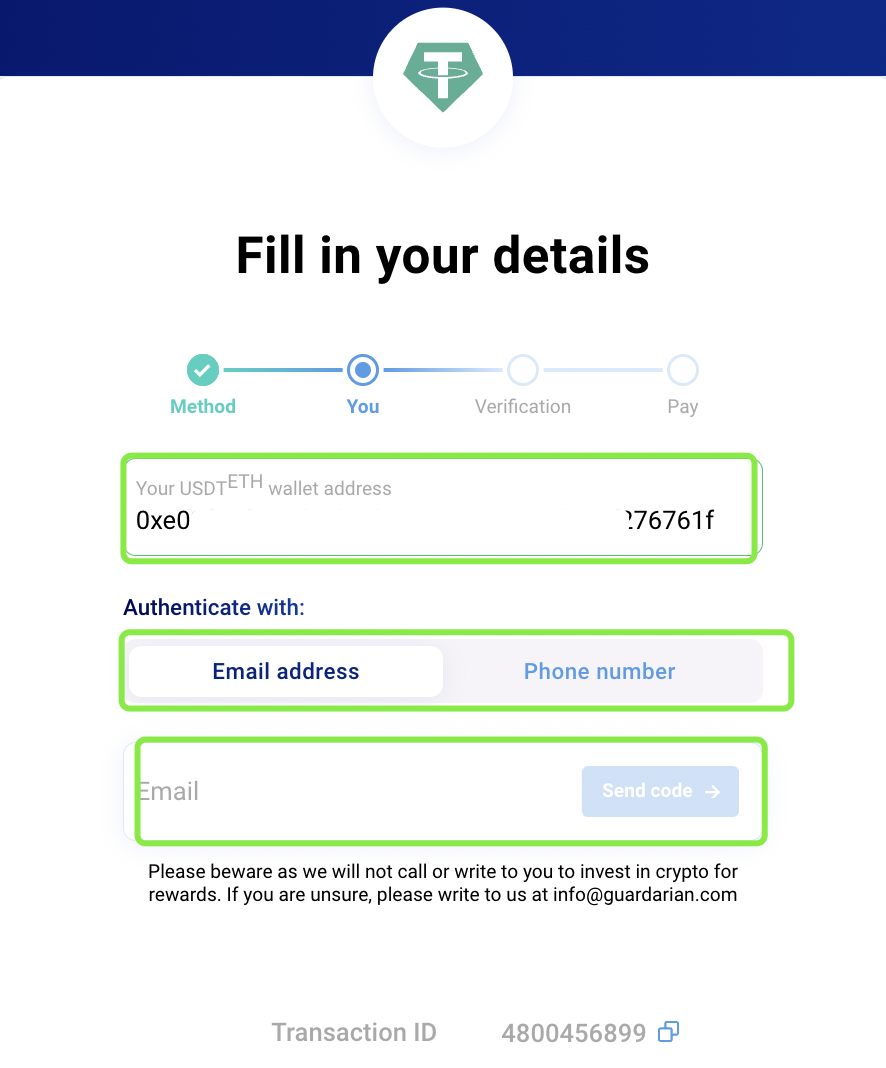 7. Select the country and document type, upload the document, then click [Next] and follow the instructions on the page to finish ID verification.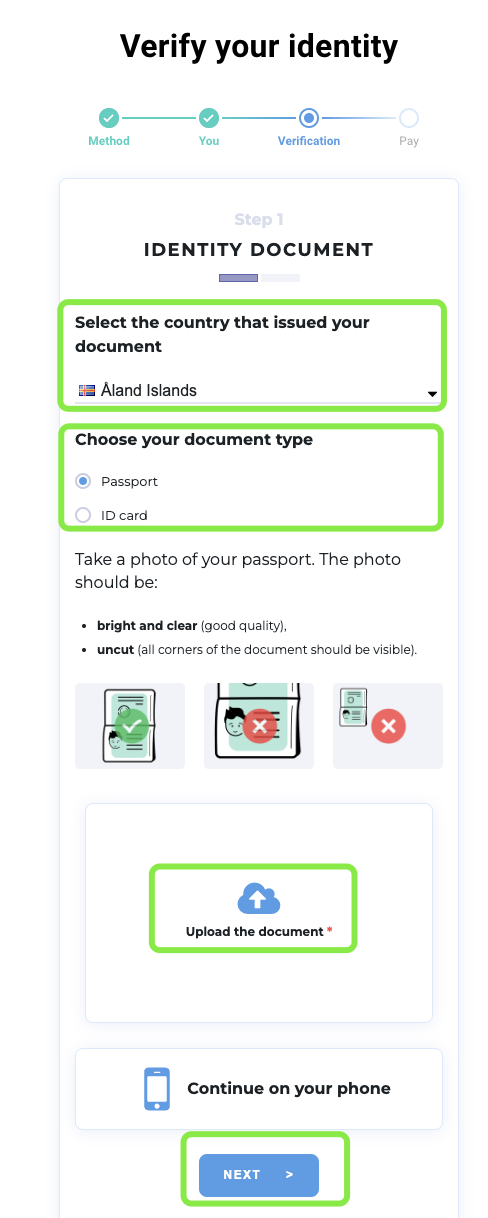 8. Fill in your Visa/Mastercard information and follow the instructions to complete the payment.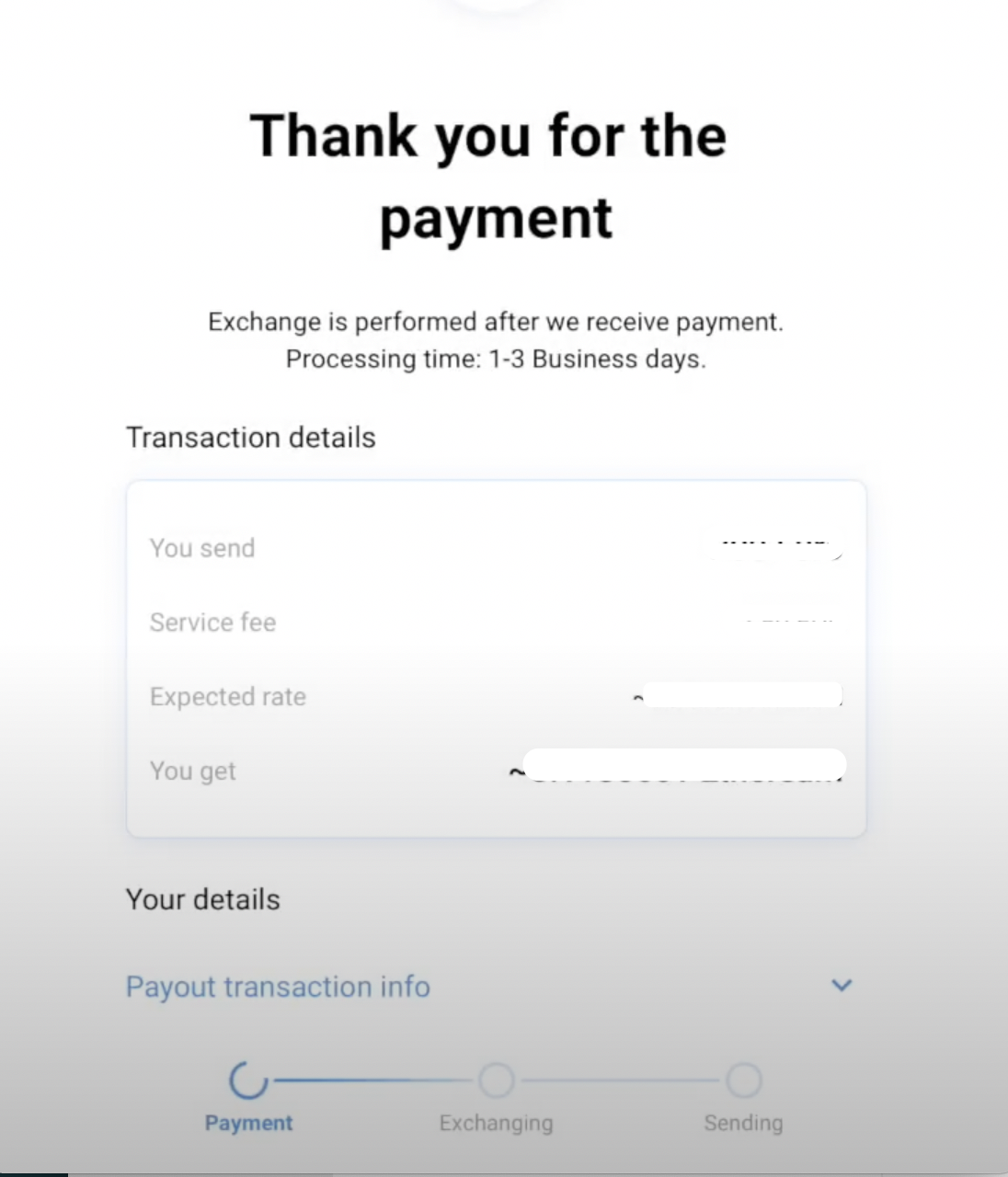 9. After the purchase is successful, you can return to CoinEx and check your [Deposit Records].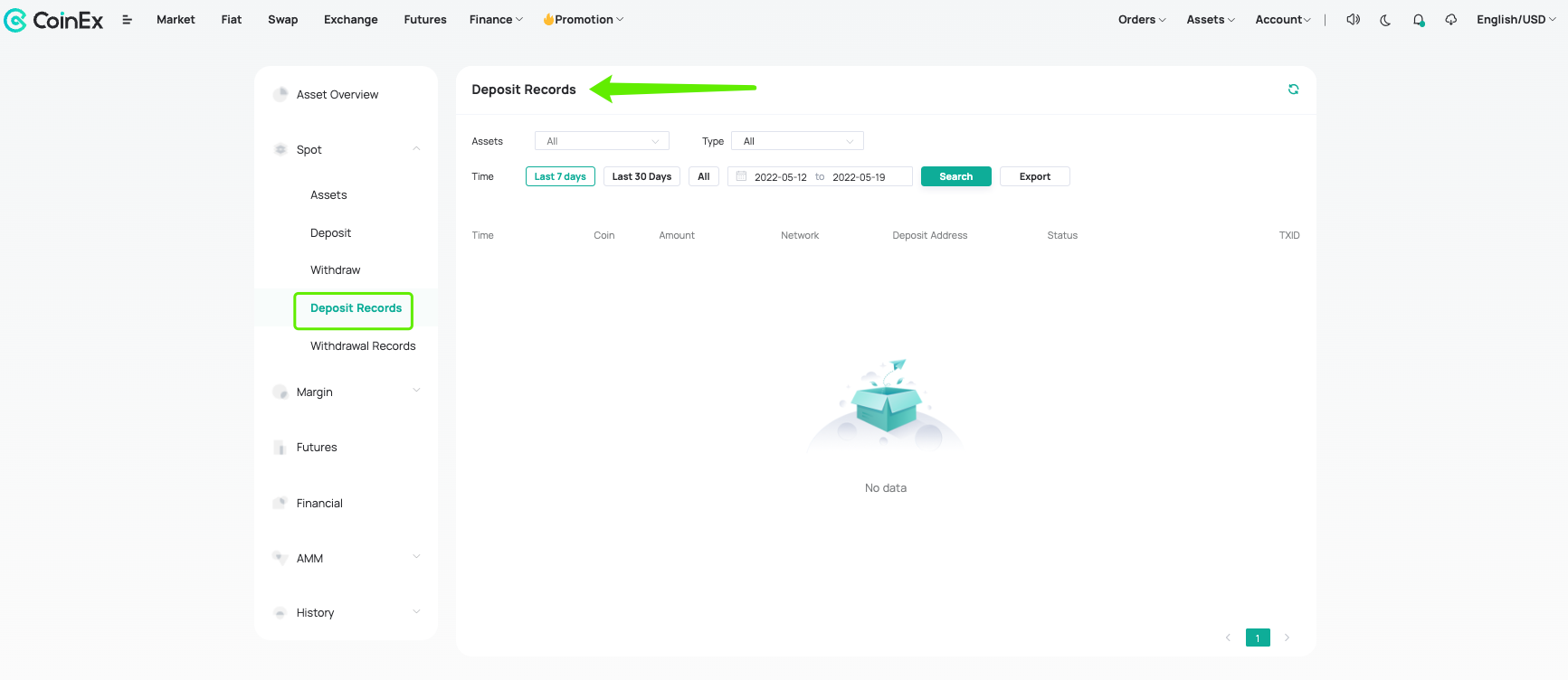 Note:
1. Reference Price displayed on CoinEx is an estimated number. The final price is subject to the price quoted by Guardarian.
2. After purchasing, you can check the order status on Guardarian; Meanwhile, you can track the deposit status under the Deposit Records on CoinEx.
3. If you've encountered any issues during the purchasing process, please contact Guardarian customer support for further assistance.