What is PNL Analysis?

Profit and Loss Analysis, or PNL Analysis, supports the data analysis of your daily transactions, and the statistics summary on your asset trends, cumulative incomes, daily incomes, and income rates in weekly, monthly, and quarterly dimensions. Through PNL Analysis, you can view your account PNL at a glance. For more details, please click PNL Analysis.

How to Activate PNL Analysis?
1. For Web users
Log in to CoinEx website, click [Assets] - [Assets Overview] on the navigation bar, click [Activate Analysis] and confirm.

2. For App users
Log in to CoinEx App, tap the avatar in the upper left corner on the [Home] page, tap [PNL Analysis], and confirm.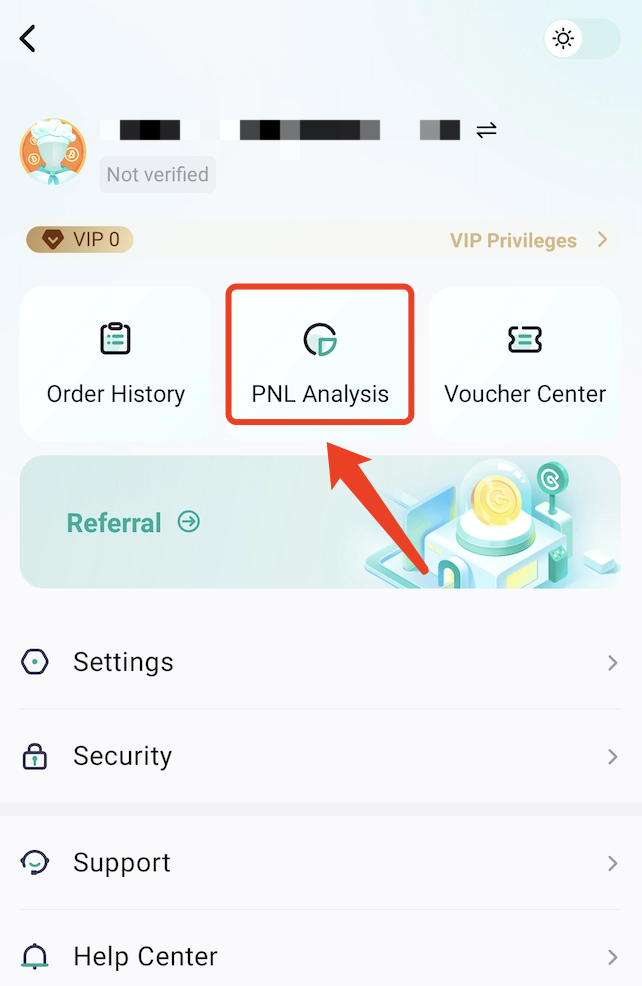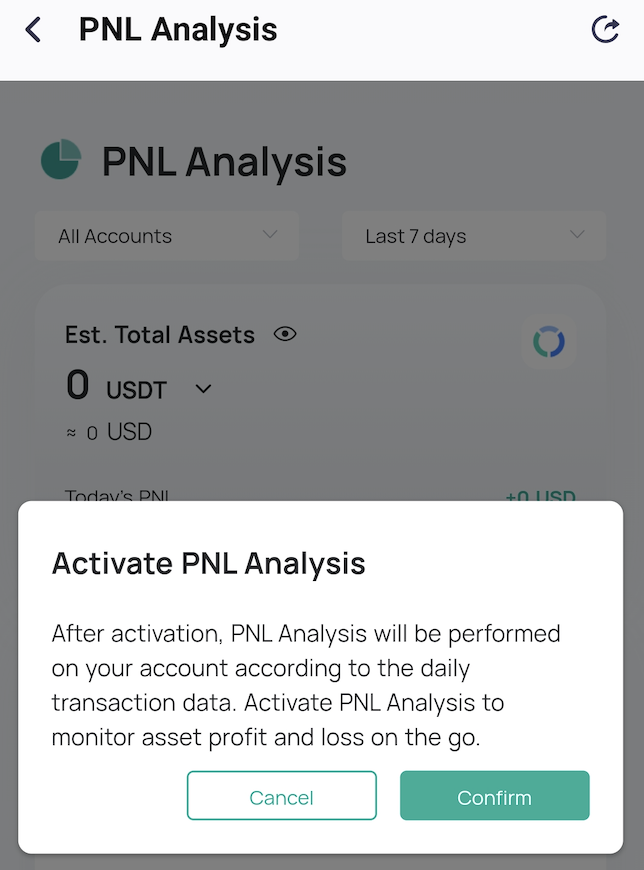 How to View My PNL Analysis?
After activated, you can click [PNL Analysis] on [Asset Overview] to view your Trend of Assets, Total Yields, Daily Income, PNL Ranks; or you can click the [PNL Analysis] on Sopt/Margin/Futures/Financial/AMM Asset to view the PNL of each account.

Notes
1. All data is based on UTC+0 time zone, and data maintenance is carried out on a daily basis from 0:00 to 2:00 (UTC+0). During this period, Today's PNL will not be displayed, while other PNL data will adopt historical data before maintenance. All data will be displayed normally after the maintenance.
2. Due to the complexity of financial data, there might be nuances and delays. The PNL data is for reference only.