What Is Margin Insurance Fund?
CoinEx injects 30% of its daily loan interest income and the liquidation fee collected into the Margin insurance fund for the clawback of margin trading. CoinEx reserves the right to adjust the income allocation in the future.
Margin Insurance Fund Coverage
When the positions of margin users are liquidated, and the margin accounts in this market cannot afford the repayment due to the negative margin equity, CoinEx will utilize Margin Insurance Fund to cover the losses for the margin trading users suffering from clawback.
Note: When the insurance fund is not enough to cover the entire clawback losses, the rest will be paid by CoinEx system, while the corresponding services of these margin traders will be marked as restricted; e.g. their withdrawal services may be suspended, but trading will not be affected. By manually transferring assets to their Magin accounts, these clawback traders are considered making the repayment, which will later be systematically deducted. Or, they can also wait for the replenishment of Margin Insurance Fund. After the Margin insurance fund is fully replenished, the to-be-repaid clawback debts in the traders' account will be deducted according to the time of occurrence, while their withdrawal service will be resumed after the clawback is paid off.
How to View Details of Magin Insurance Fund
Method 1: Click HERE to view the details of Margin insurance funds
Method 2:
1. Click [Index Price] on the Margin trading page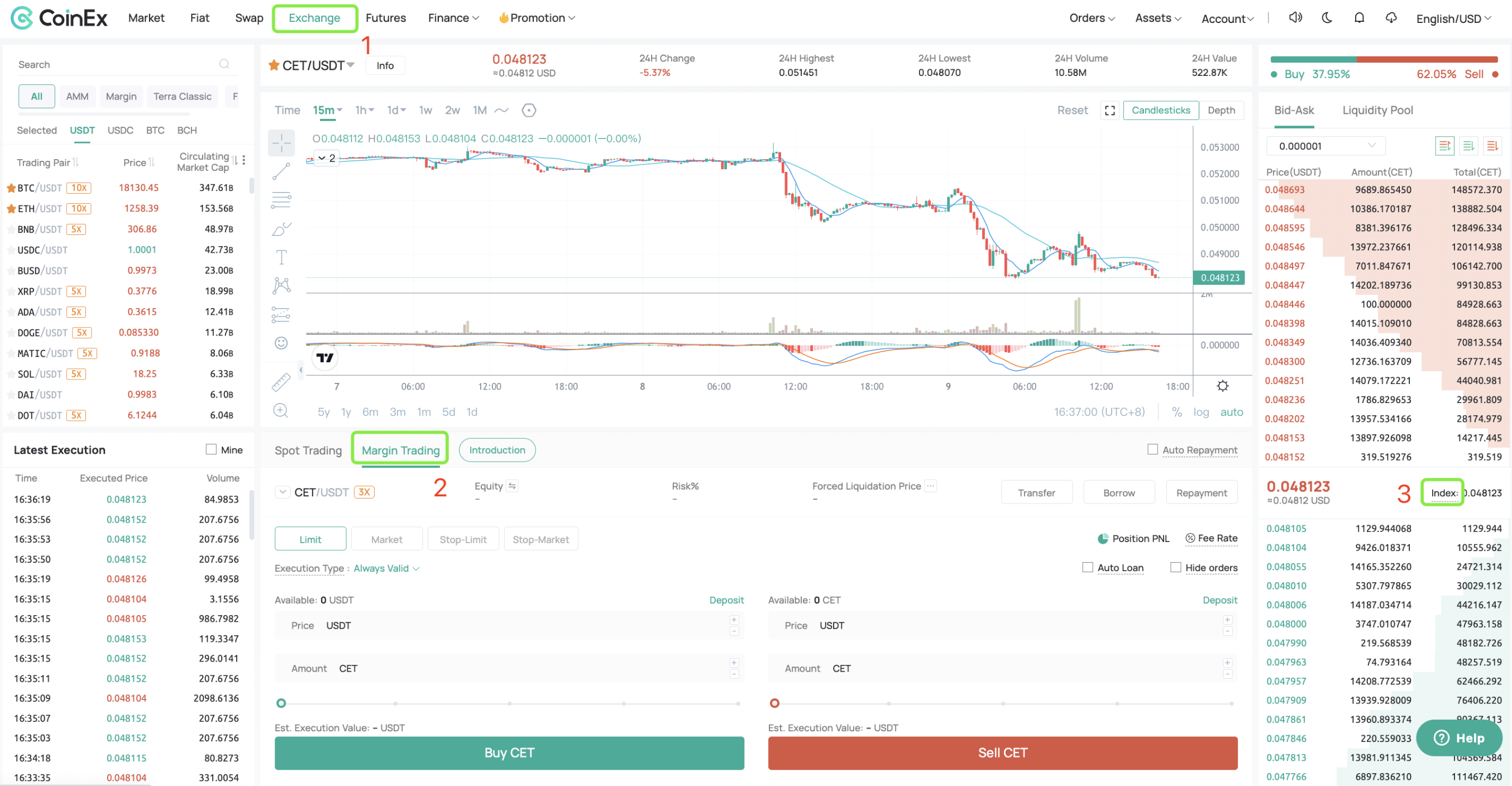 2. Choose [Insurance Fund] and view the details

3. Click [Index Price]

Method 3:
Click [Insurance Fund] on the Margin trading page