To protect yourself from fraud or phishing scams, if you notice any suspicious websites, emails, telegram, etc, please visit CoinEx official verification channel for verification.
How to check the CoinEx Official Verification Channel?
1. Scroll down to the bottom of the CoinEx official website (https://www.coinex.com) and click [Official Verification Channel].

2. Enter the website, Email, Telegram, etc. for official verification in case of phishing or fraud.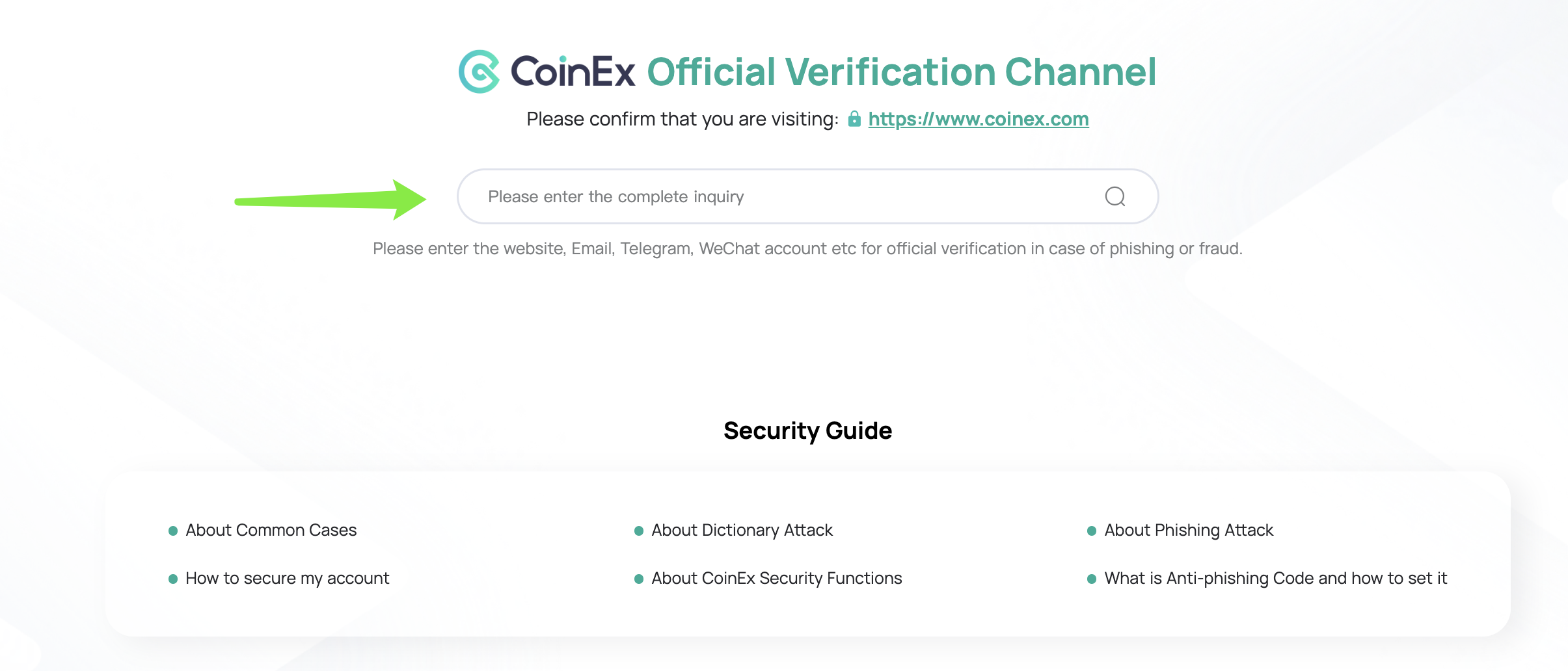 Notes:
1. CoinEx will not call you! CoinEx staff will NEVER ask for passwords, verification codes, personal ID, or any confidential, sensitive information related to your account.
2. Please do NOT share your account information with any unofficial channels to prevent scams.
3. If you have further questions, please click here to submit a ticket, or send an email to contact us: support@coinex.com.
CoinEx Official Channels
1. Media & Business Cooperation