If you receive any suspicious text messages, phone calls or Emails, please visit CoinEx official verification channel for verification.
1. Scroll down to the bottom of the CoinEx website https://www.coinex.com/ and click [Official Verification Channel].

2. Enter the website, Email, Telegram or etc for official verification in case of phishing or fraud.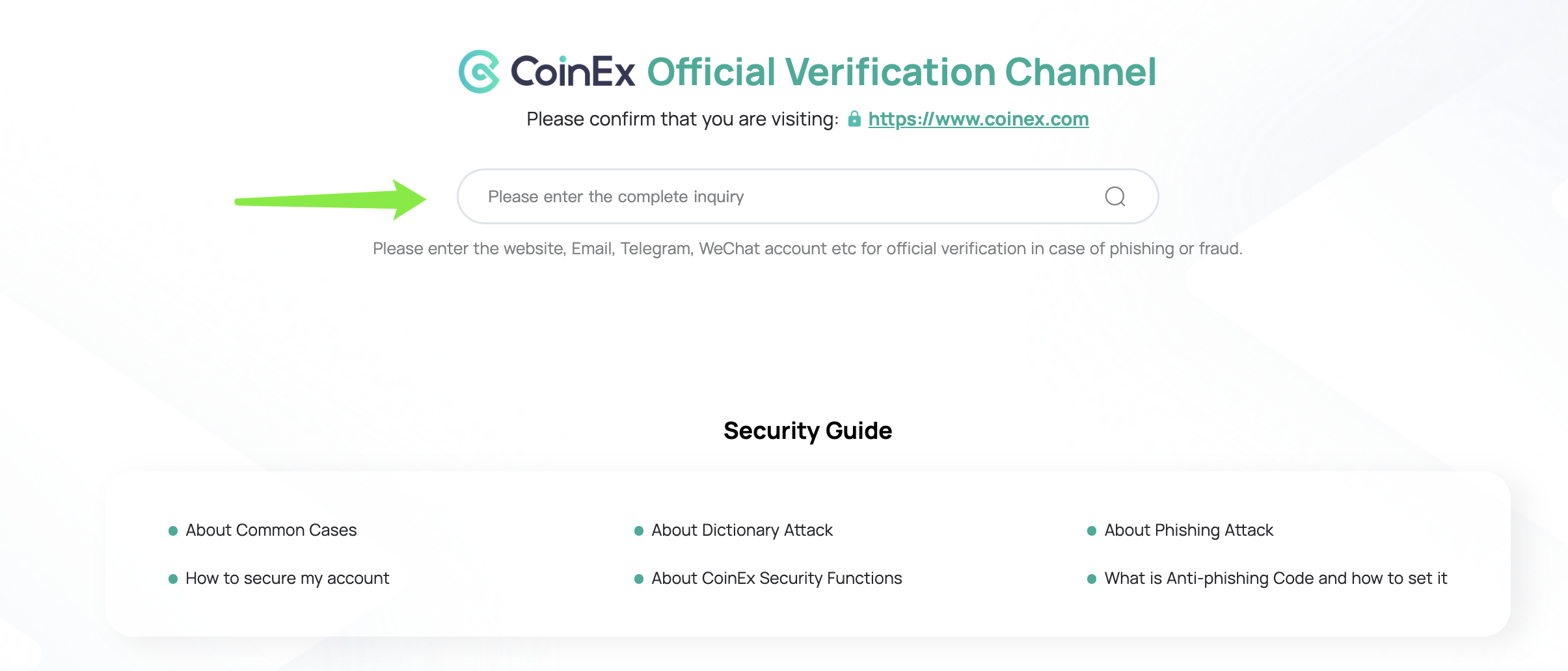 Note: If you have further questions, please click here to submit a ticket, or send an email to contact us: support@coinex.com.
CoinEx official channels:
Media & Business Cooperation
Product Suggestions
Customer Support
support@coinex.com or click to submit a request


Global Community
Telegram
https://t.me/CoinExOfficialENG


Twitter
https://twitter.com/coinexcom


Facebook
https://www.facebook.com/TheCoinEx


Medium
https://medium.com/@CoinEx