What is Confirmation?
Confirmation refers to the process in which the transaction is included in the block and added to the blockchain. When a transaction is broadcasted to the blockchain network, it means that it is packed in a block by the miners. Once the transaction is included in a block, it will have 1 confirmation. Besides, the number of confirmations for a transaction represents the number of blocks that contain this transaction. In general, the more confirmations the transaction gets, the more irreversible it will be.

Time for block generation varies from coin to coin and so do required confirmations. Therefore, the exact arrival time of your deposit depends on network crowdedness.

How to check the required confirmations for deposits?
After visiting CoinEx's official website https://www.coinex.com/ and logging in successfully, you may check the required confirmations for being credited and available for withdrawal of the deposit on the [Attention] of [Deposit] page.


How to check the confirmation after making a deposit?
You may click the TXID at [Last 5 Deposit Records] on the bottom of [Deposit] page or Deposit Records to check the real-time confirmation(s). Your deposit will be credited to your account when the block confirmations reach the number specified by CoinEx.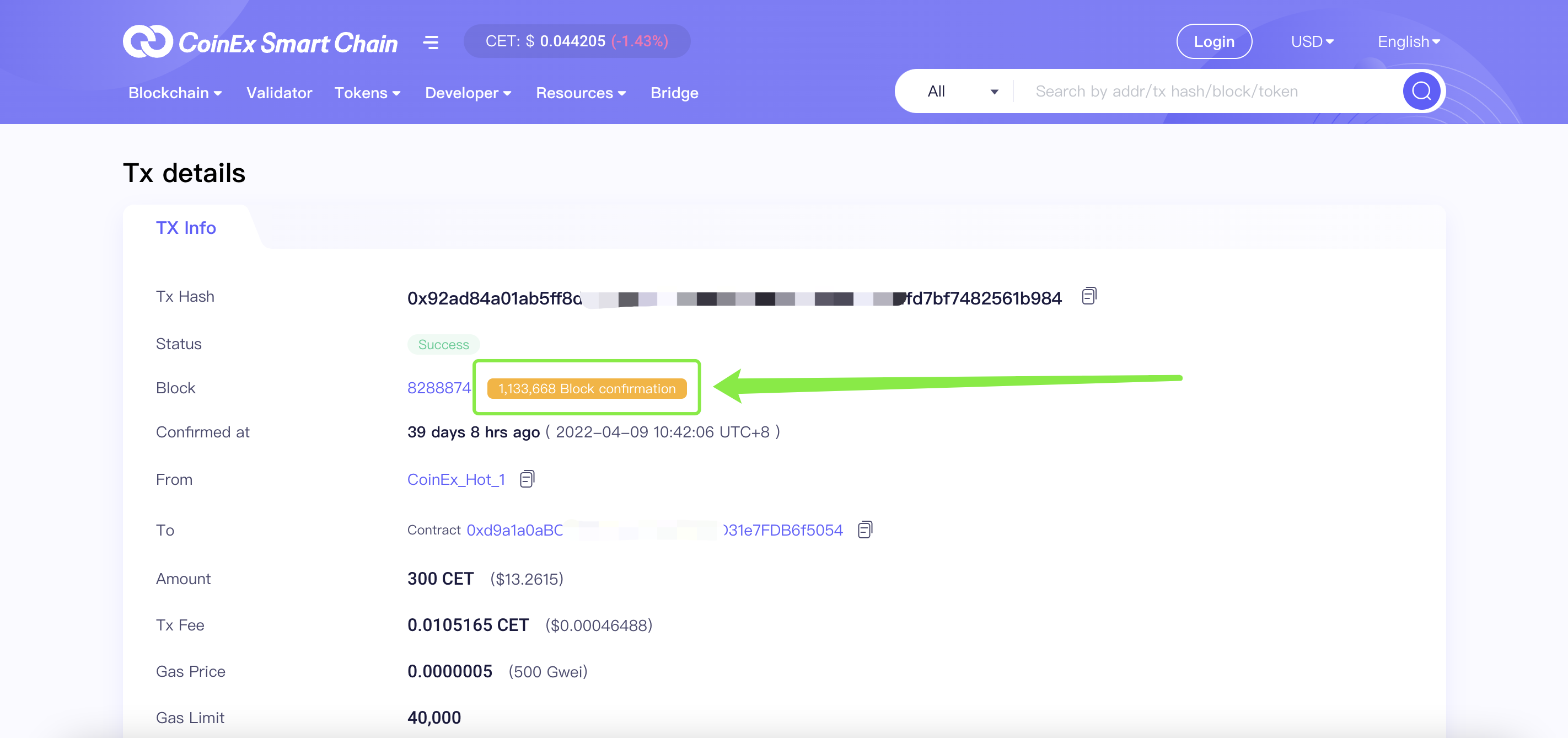 Note: If your deposit is not credited to your account after reaching the required confirmations, please contact us in the ticket with detailed information.


For more questions about deposit and withdrawal, please refer to:
FAQ about deposit
FAQ about withdrawal