If there is any pending [Normal Order], the corresponding amount will be frozen and your available balance in the Spot account will be less than your total assets.
In this case, please check if you have any pending orders in the transaction currency under [Current Order]. If yes, you can release the frozen assets by cancelling the order.
Assuming your balance is 5 BCH, and you have a pending sell-limit order for 1 BCH. When you trade or make a withdrawal, there will be 1 BCH frozen and cannot be traded or withdrawn. That is, your available balance is 4 BCH.
How to check or cancel pending orders?
1. Visit CoinEx official website (https://www.coinex.com), log in to your account, and select [Spot Orders] under [Orders] in the top-right corner.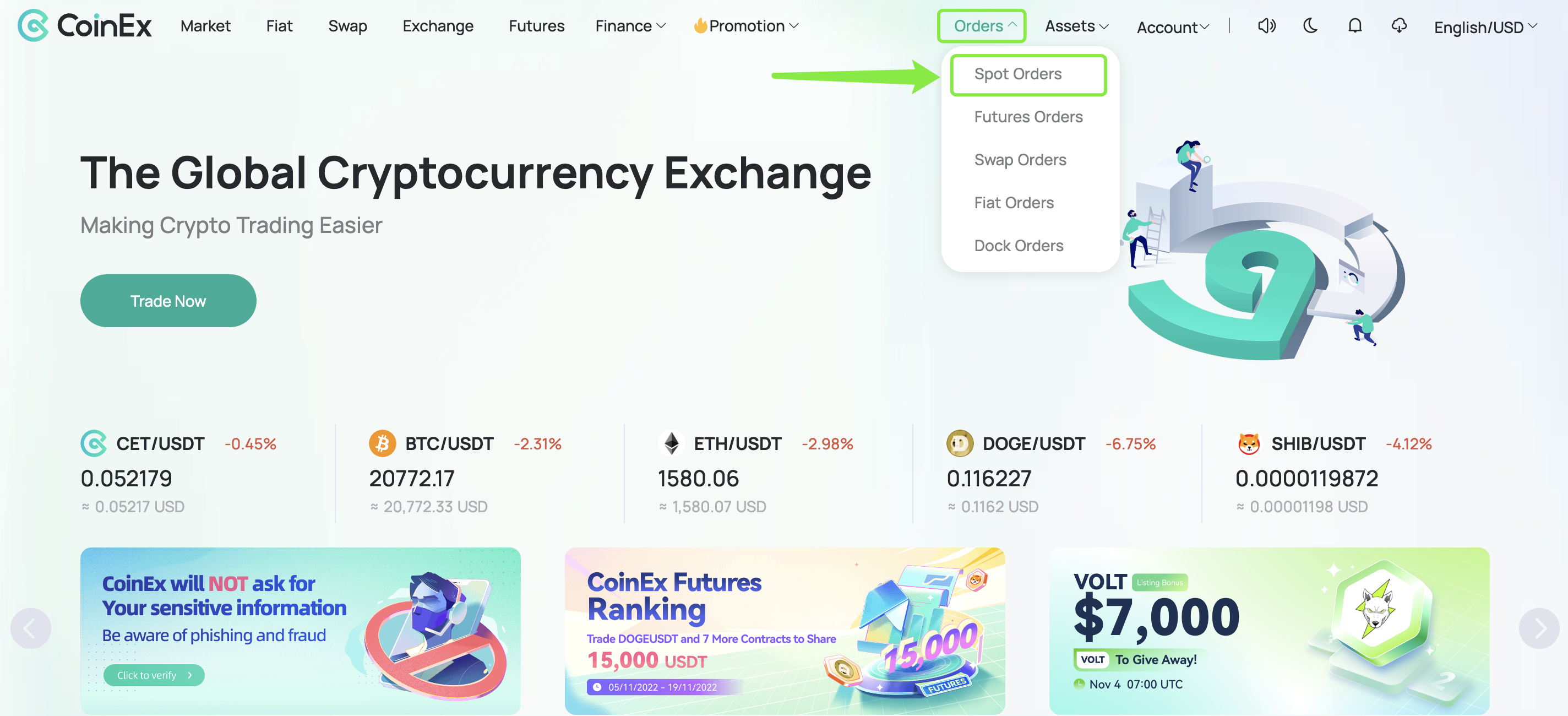 2. On the [Current Order] page, click [Cancel] on the right.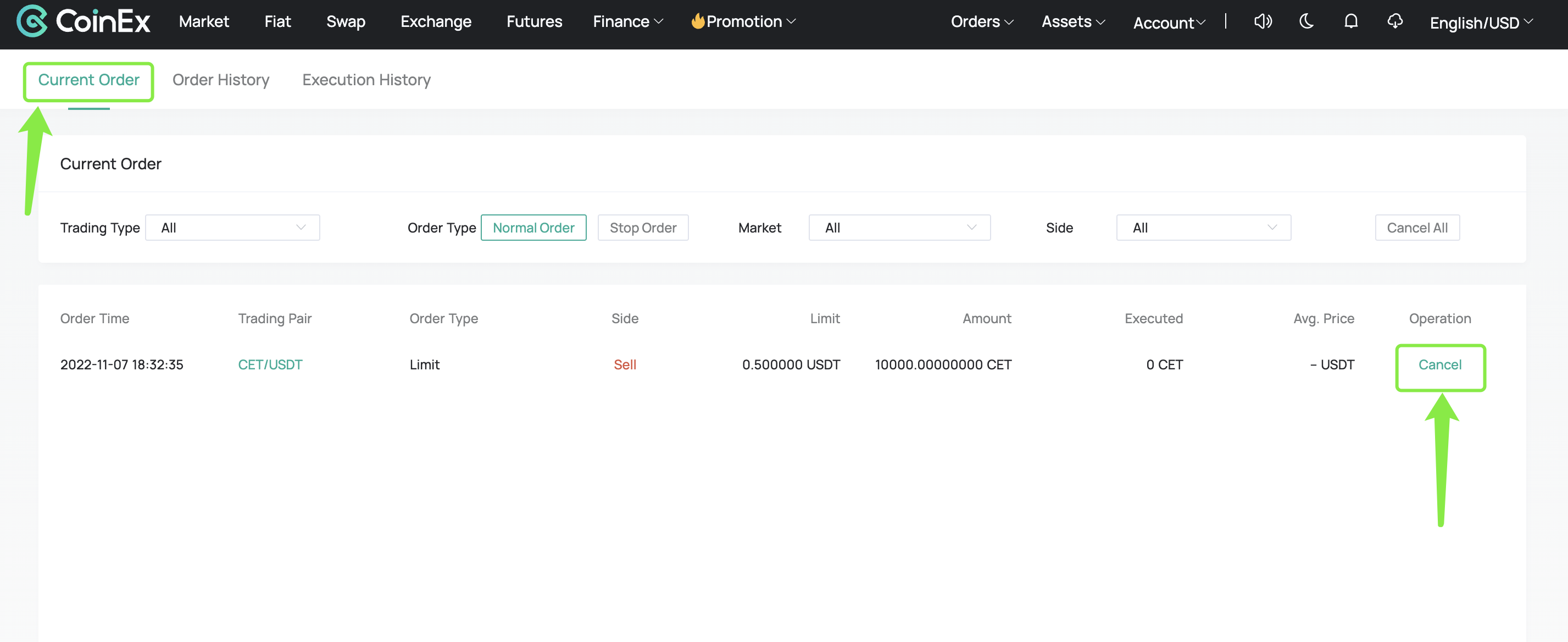 If the problem persists, please submit a ticket with the name and amount of the frozen assets. We will look into the issue as soon as possible.
Related articles:
How to Set Different Spot Order Types
How to Check or Cancel Pending Spot Orders