Unexecuted orders will freeze the corresponding assets, and when there is an unexecuted [Normal Order], the available balance in your account will be less than the actual balance. You can check the unexecuted orders in [Current Order]. If any, you may cancel the order to unfreeze your assets.
For example, you have 5 BCH in your account, and you placed a limit order to sell 1 BCH in the BCH/BTC market. If this order is not executed, 1 BCH will be frozen in your account. Therefore, your available balance is 4 BCH, which is less than the actual balance.
How to check or cancel unexecuted orders?
1. Visit CoinEx official website (https://www.coinex.com), log in to your account, and click [Spot Orders] in the dropdown menu of [Orders] at the top right corner.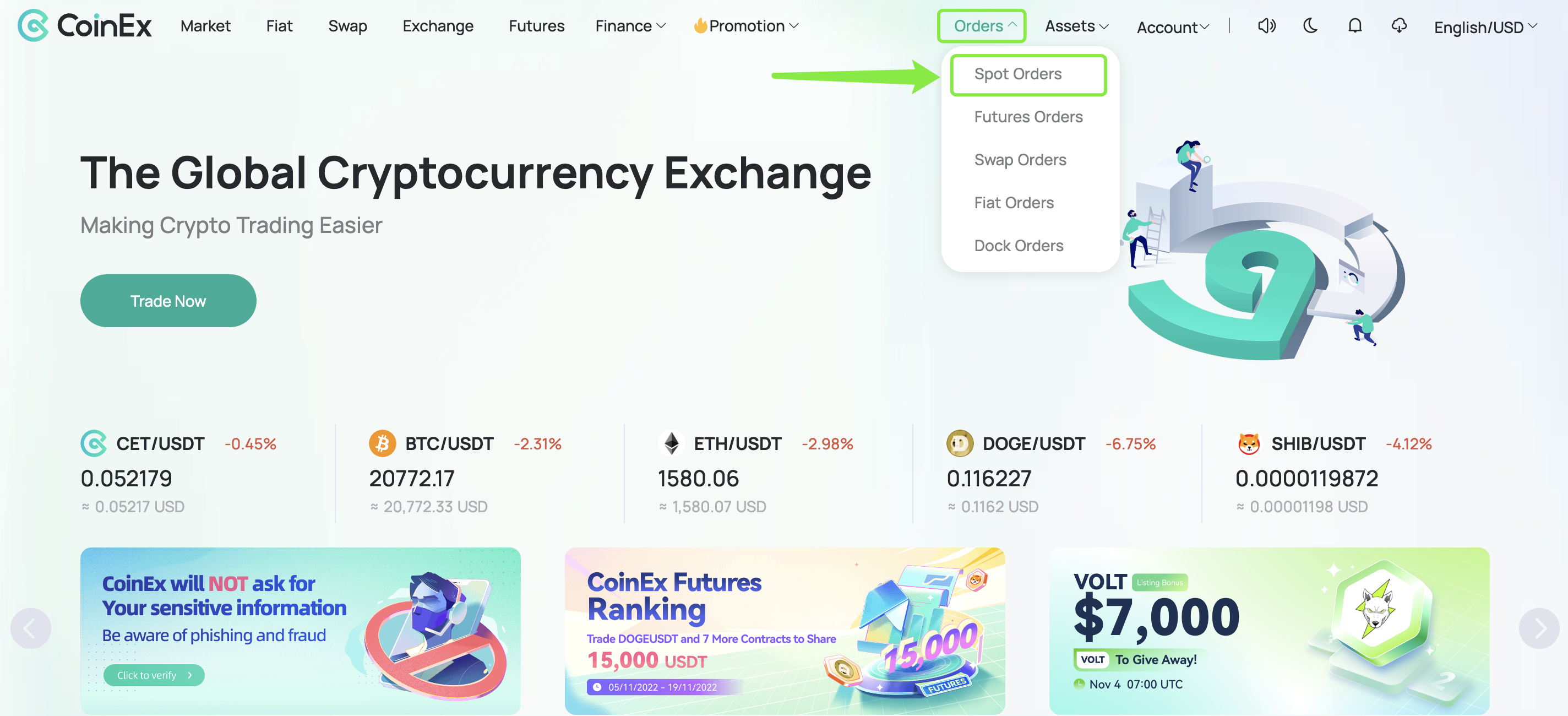 2. On the page of [Current Order], click [Cancel] to cancel the order.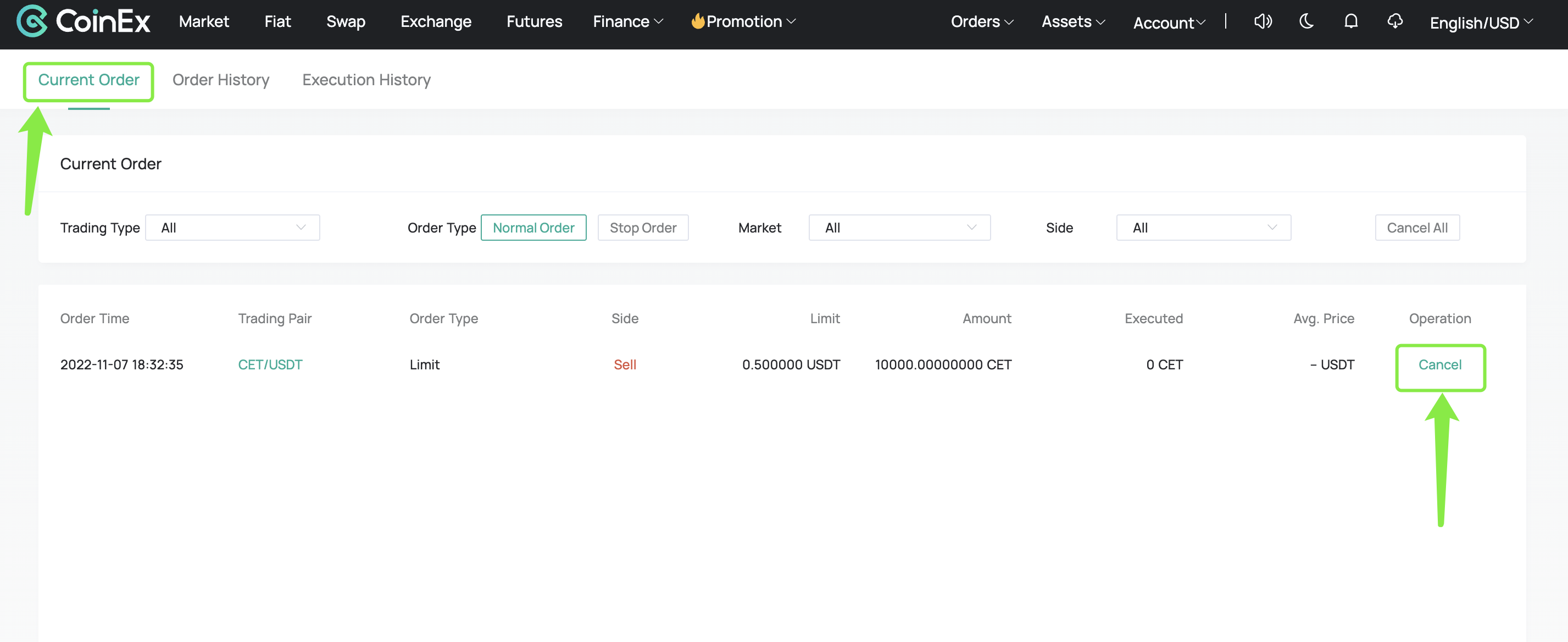 If the problem persists, please submit a ticket and specify the name and amount of your frozen assets. We will provide assistance as soon as possible.