What is the use of disabling an account?
You can protect the security of your account immediately by disabling your account when you receive an unknown sign-in notification that is not operated by yourself or have other account security issues. Disabling your account will cause the following situations:
1. The trading, withdrawal, and login functions of your account will be disabled.
2. All API keys for your account will be deleted.
3. All pending withdrawals will be canceled.
4. All open orders will be canceled.
How to disable an account?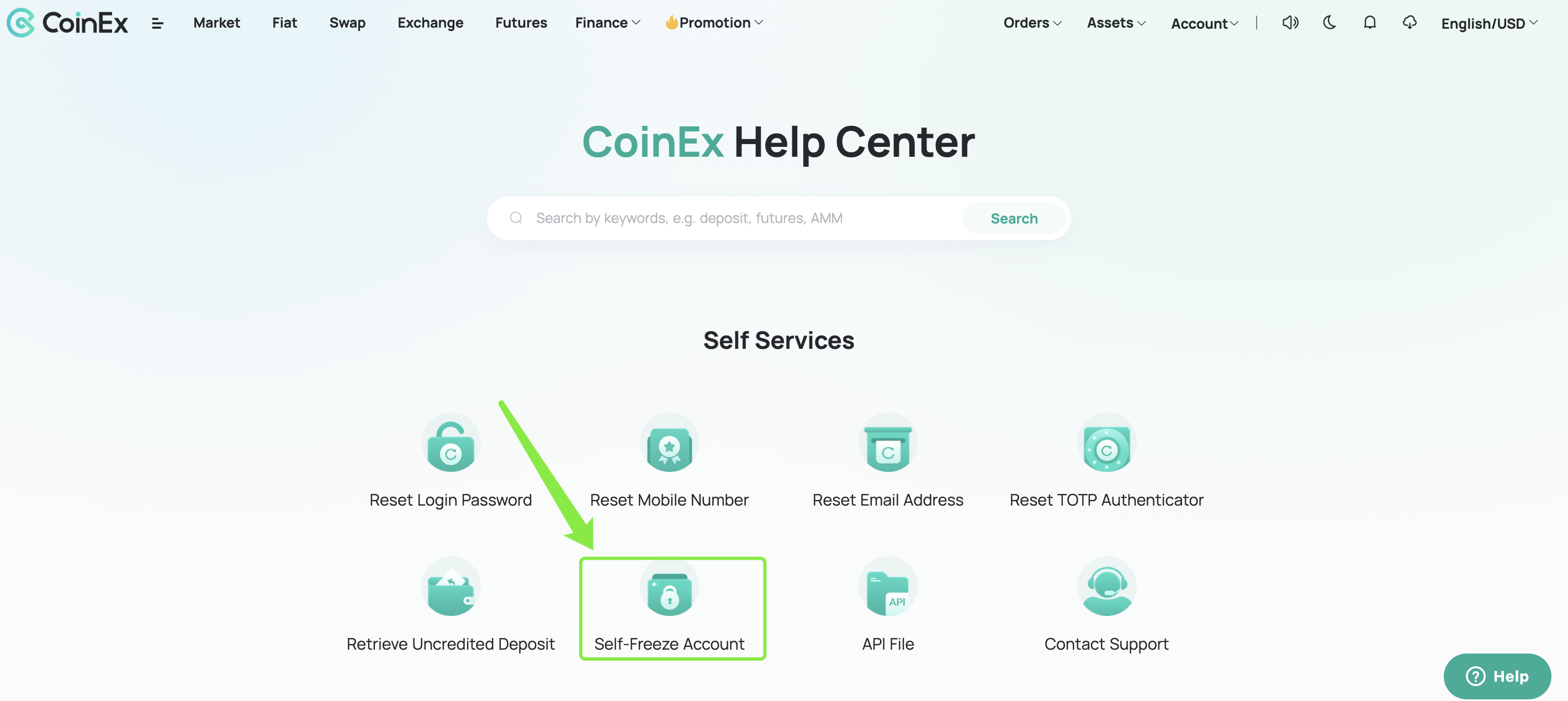 Method 2:Click [Account Settings] in the drop-down menu of [Account] on the right-top corner, and then click [Disable Your Account].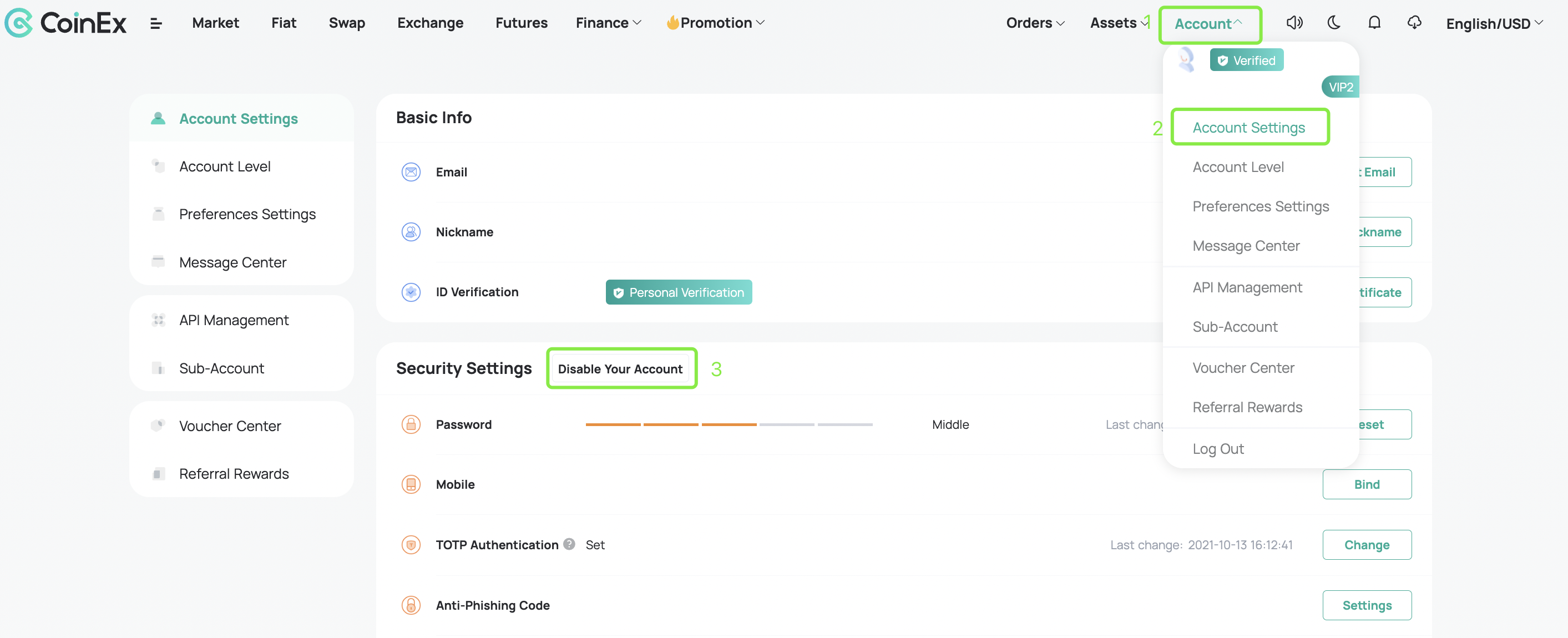 2. Click [Disable this account] after reading the details carefully.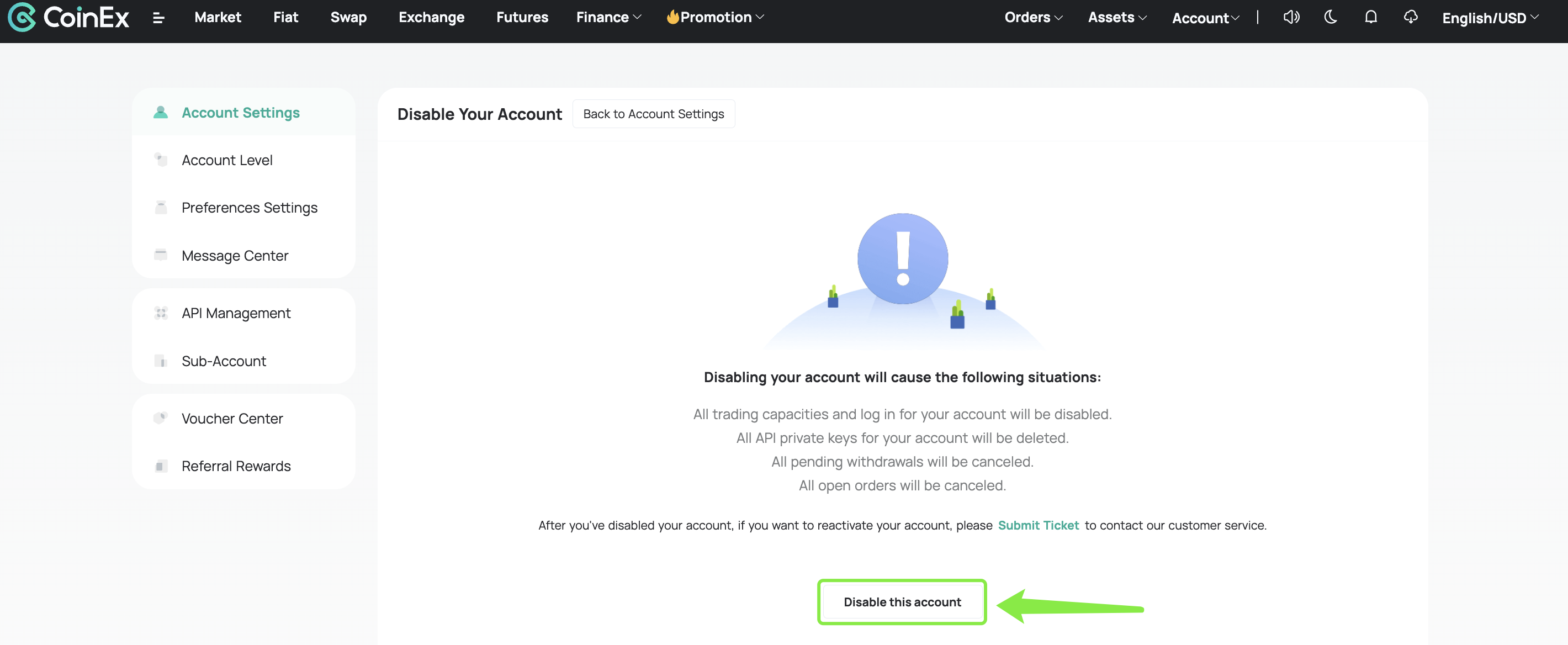 3. Click [Disable Confirm] after double-checking.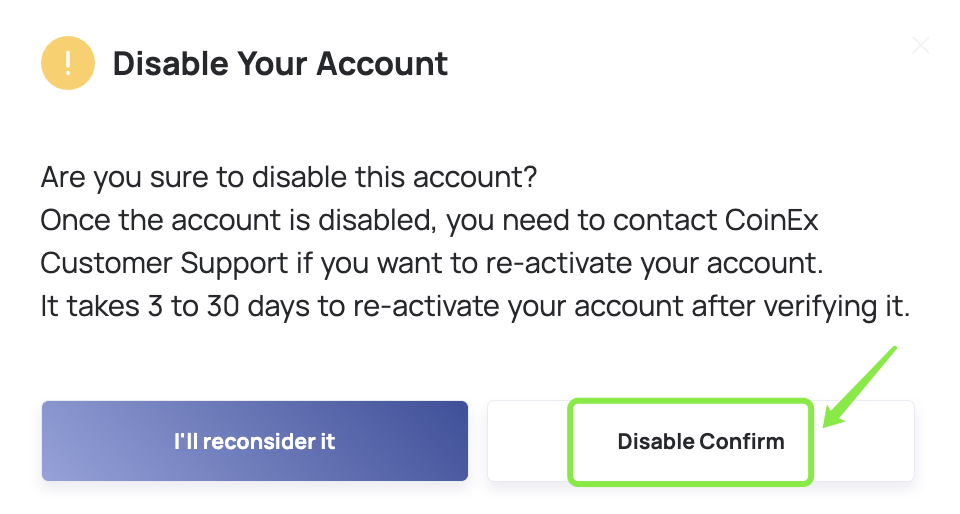 Note
If you want to reactivate your account after disabling it, please submit a ticket to contact us.