What is the Use of Account Freezing?
When you receive an unknown sign-in notification that is not operated by yourself or have other account security issues, you can protect your account by freezing it. After account freezing, you will encounter the following situations:
1. The trading, withdrawal and login services in this account will be prohibited.
2. All API private keys in this account will be deleted.
3. All pending withdrawal requests will be canceled.
4. All current orders will be canceled.
How to Freeze My Account?
1. Visit CoinEx official website (https://www.coinex.com), log in to your account, and use the below 2 methods to freeze your account:
Method 1: Visit CoinEx Help Center, and click [Freeze Account] under [Self Services].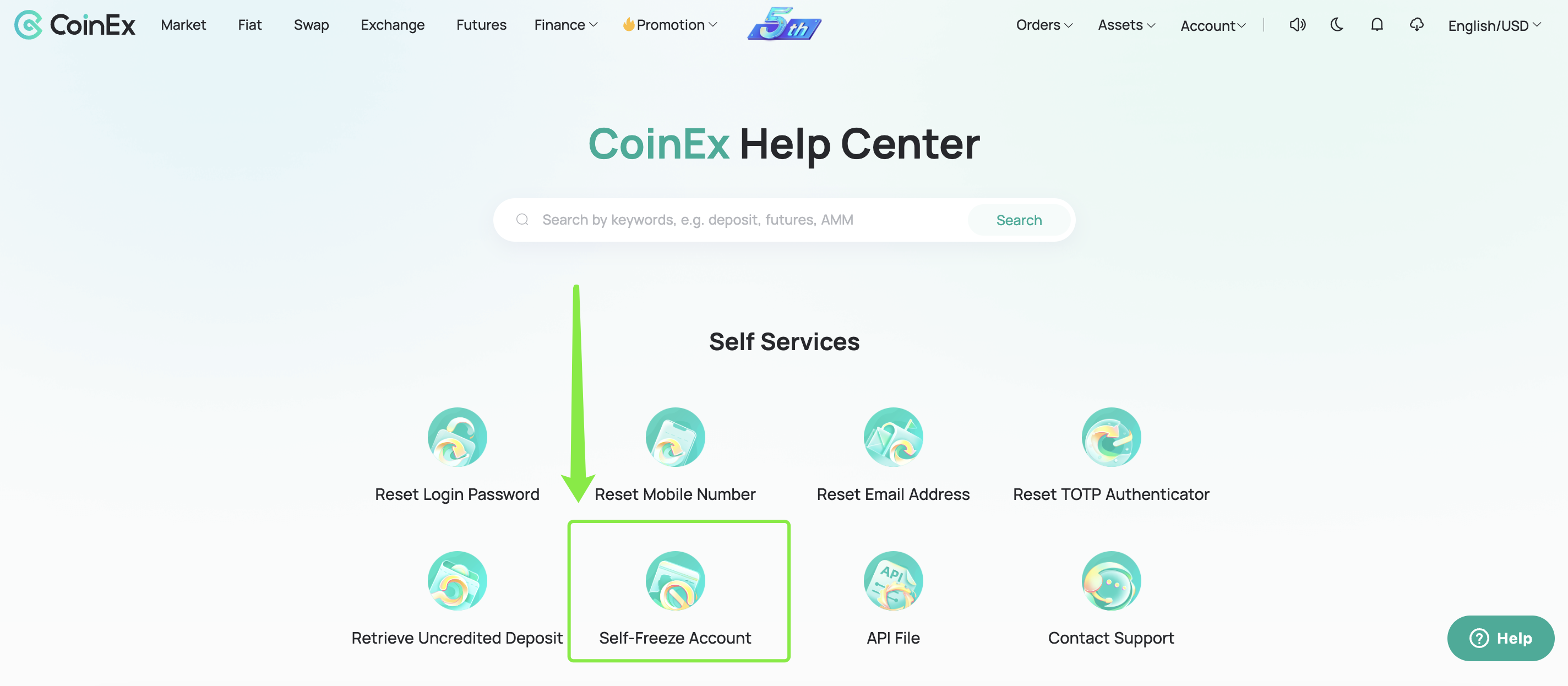 Method 2: Click [Account Settings] under [Account] in the top right corner; enter [Account Settings] page, and go to [Account Management] under [Advanced Settings], then click [Freeze].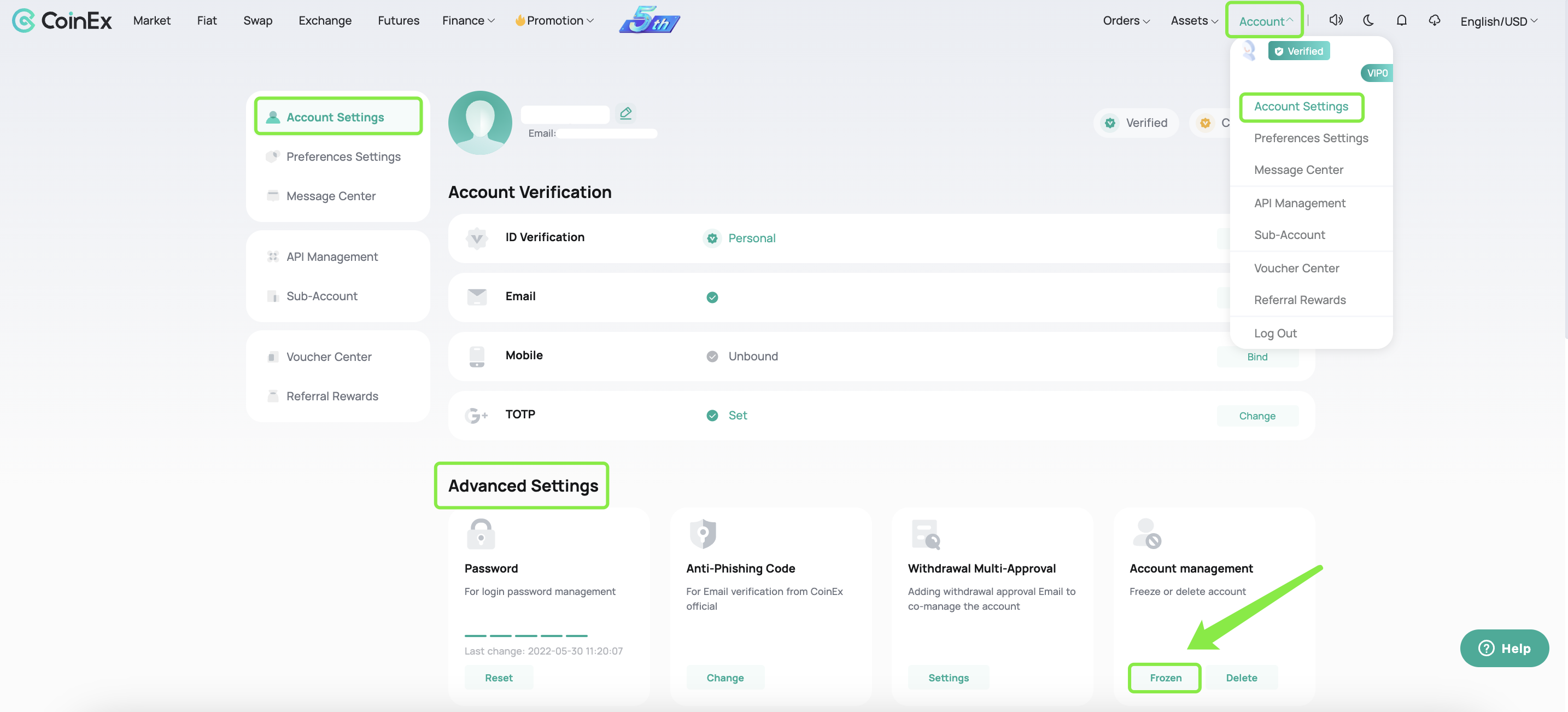 2. Read the reminder carefully, tick the disclaimer checkbox, then click [Freeze Account].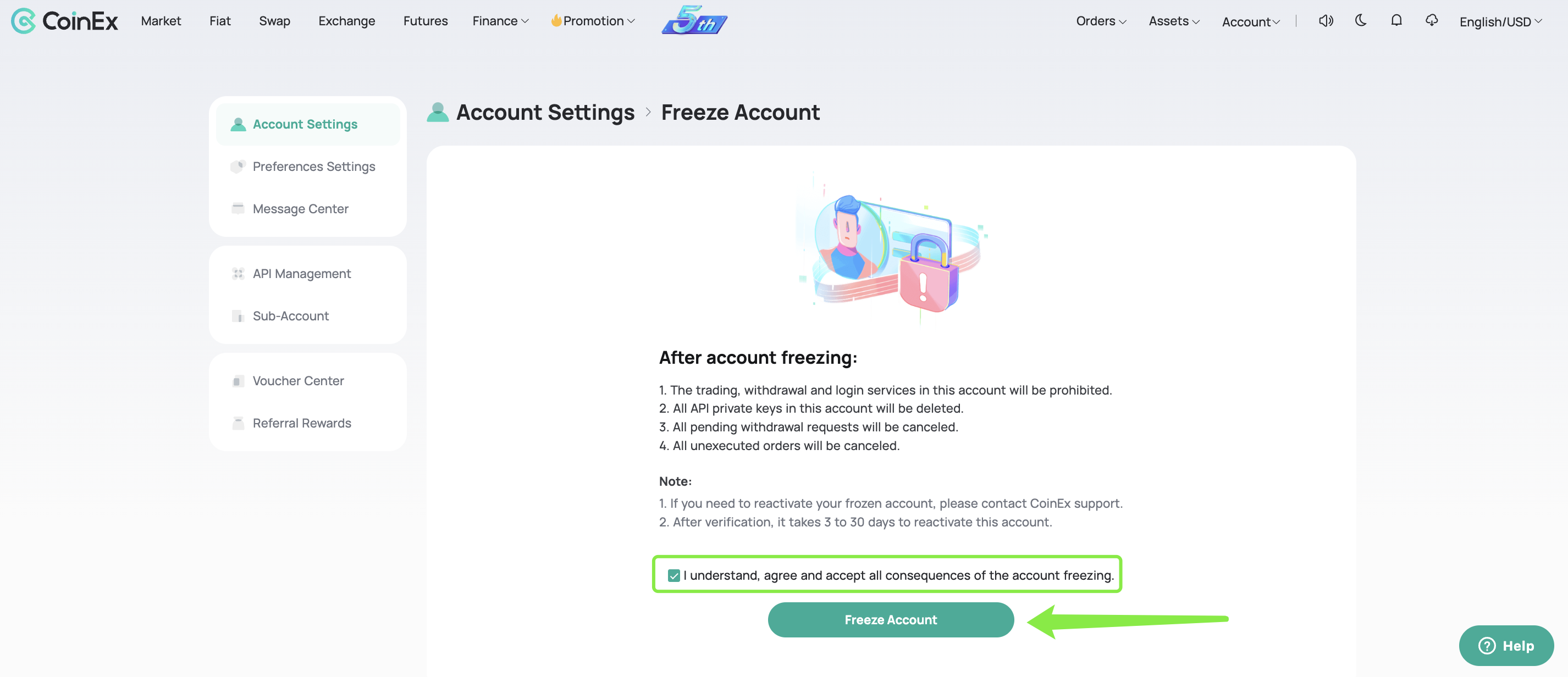 Note: Once your account is frozen, all current logins will be logged out.
How to Apply for Account Reactivation?
1. If you need to reactivate your frozen account, please submit a ticket to contact CoinEx support.
2. After verification, it takes 3 to 30 days to reactivate your account.