How to enter the [Reset Password] page?
1. Account not logged in
(1) Visit CoinEx official website (https://www.coinex.com), and click [Log In] in the top-right corner.
(2) Click [Forgot Password] after entering the [Log In] page.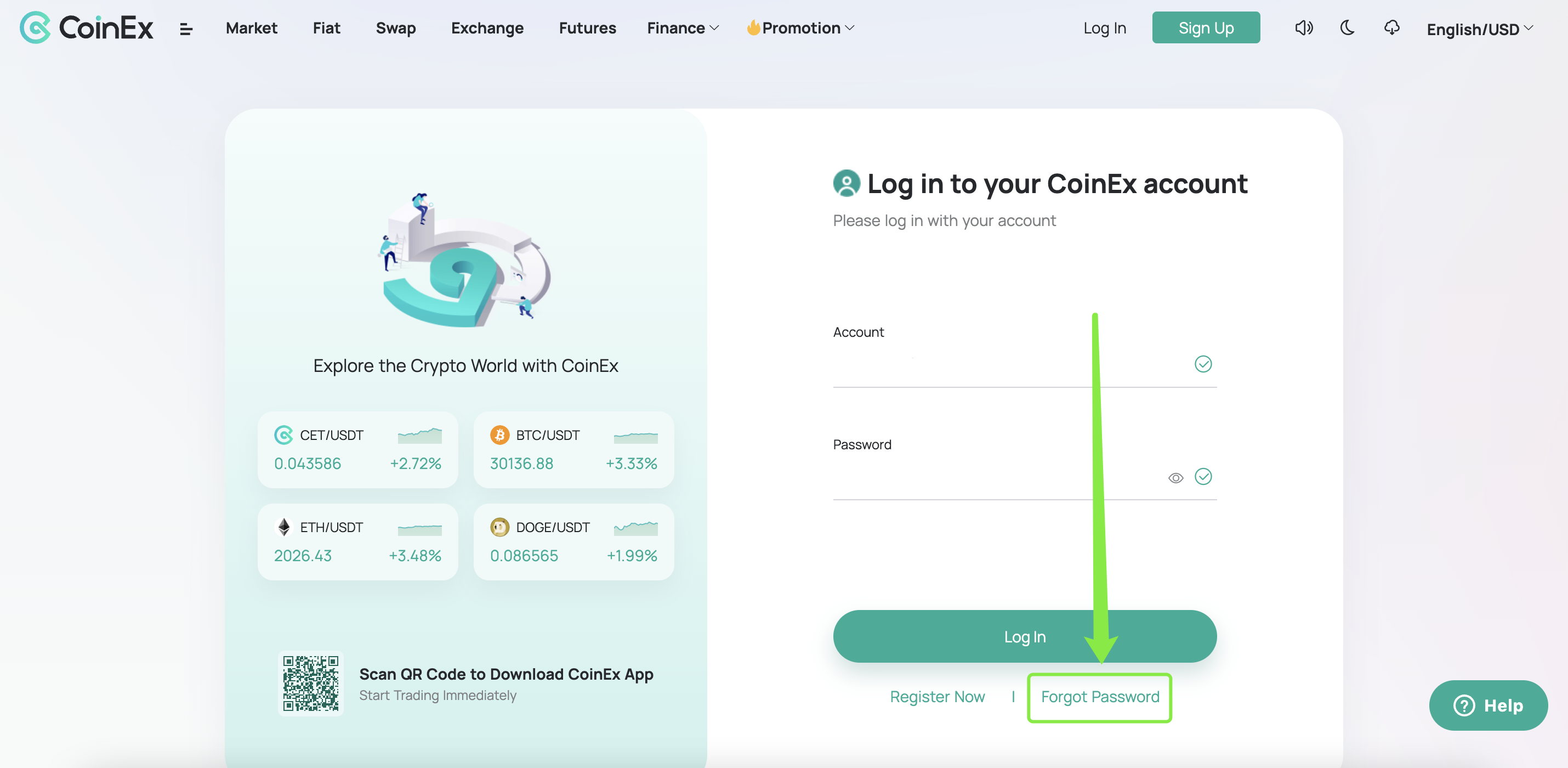 2. Account already logged in
(1) Click [Account Settings] in the drop-down menu of [Account] in the upper right corner.

(2) Click [Reset] on the [Account Settings] page.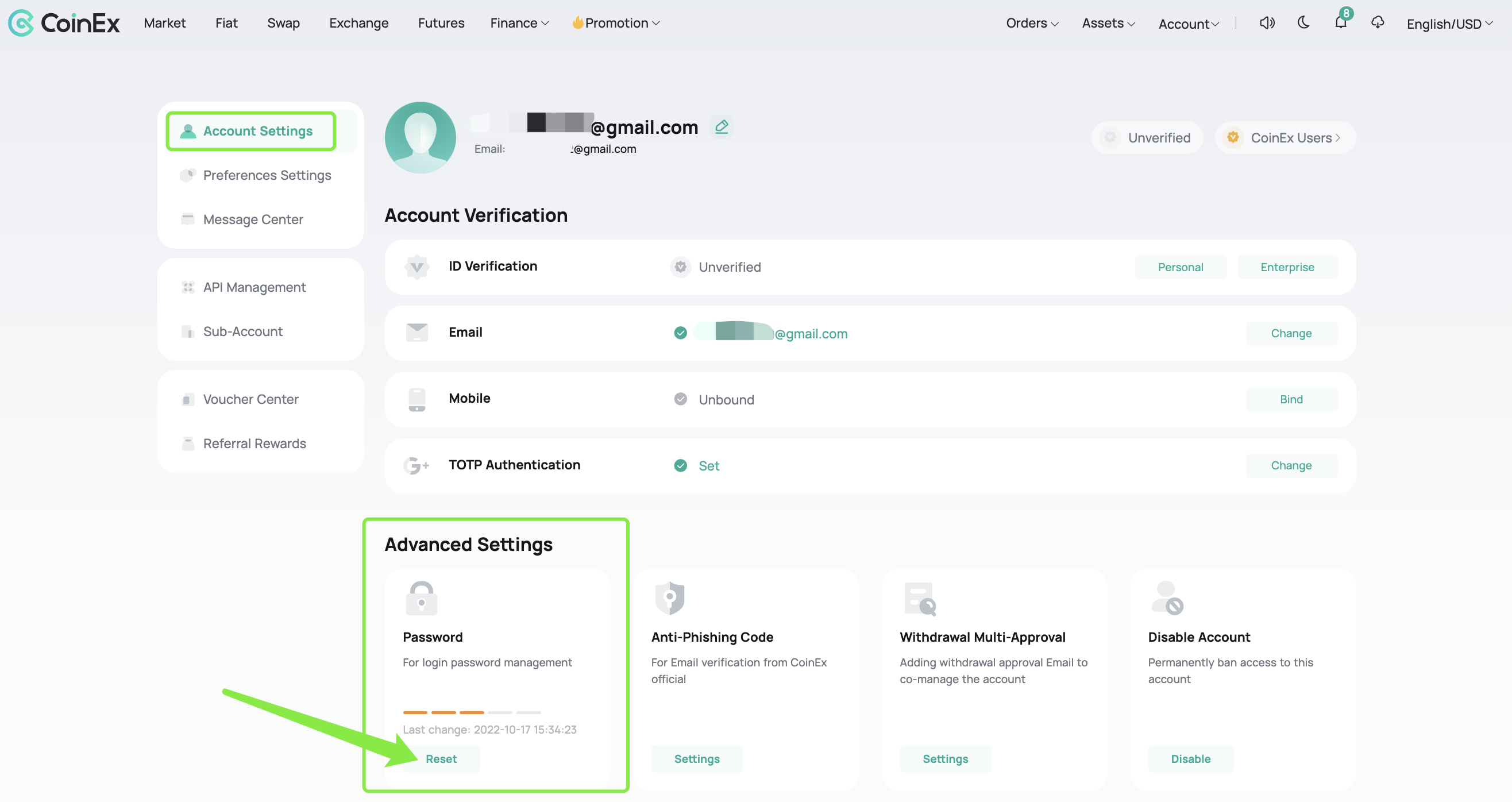 How to reset login password?
1. Enter your email address and click [Next].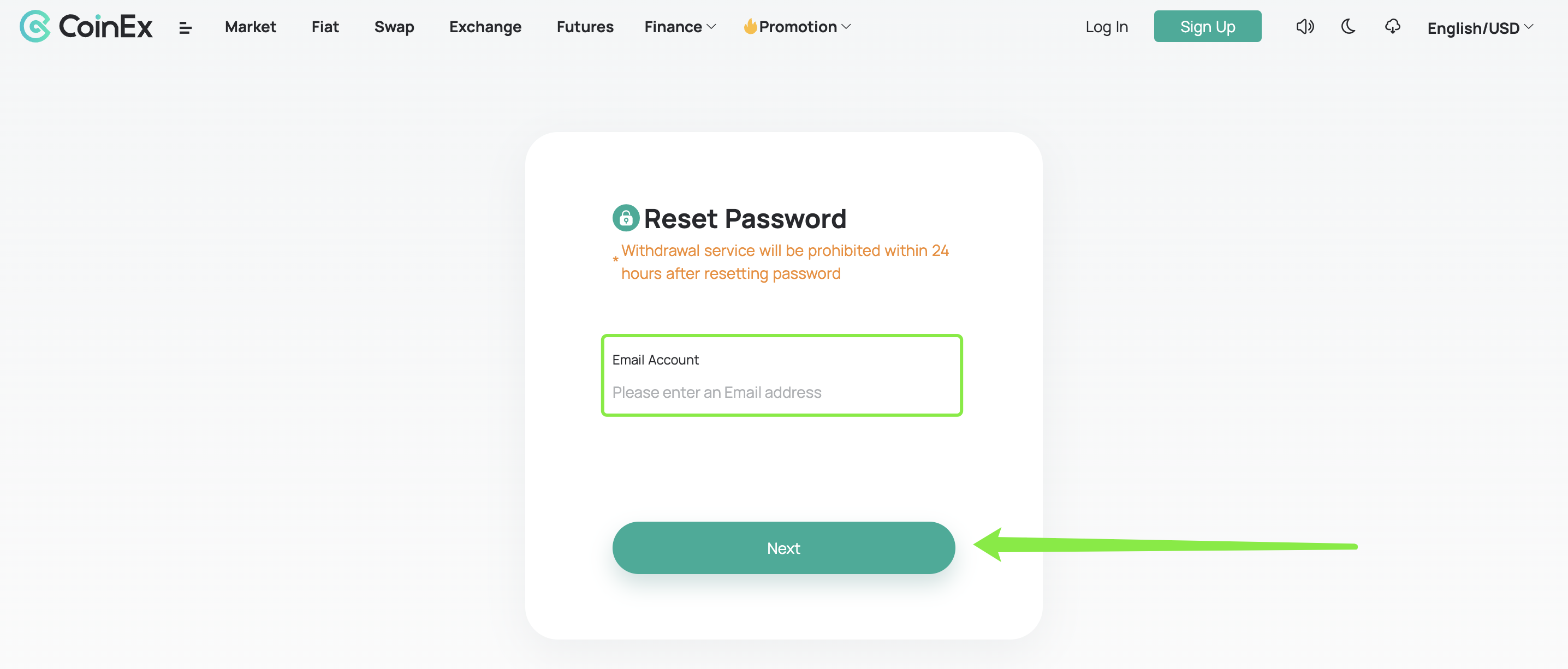 2. Get and enter the [Email Verification Code], then click [Next].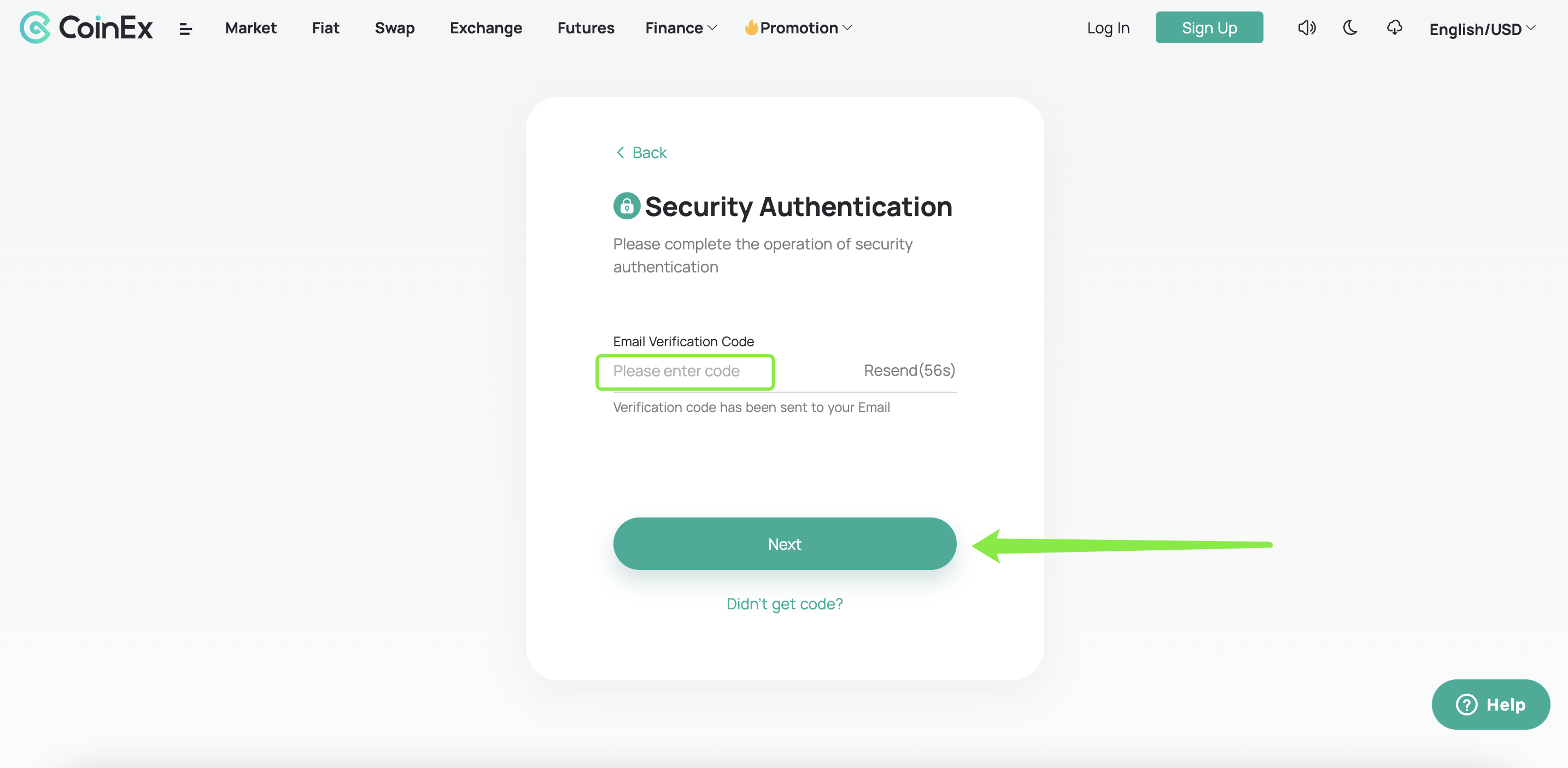 3. Enter a new password and repeat the password to confirm it, then click [Confirm] to complete the process.
Reminder: Please set a complex password (combination of capital letters, lower-case letters, numbers and symbols) and keep it offline.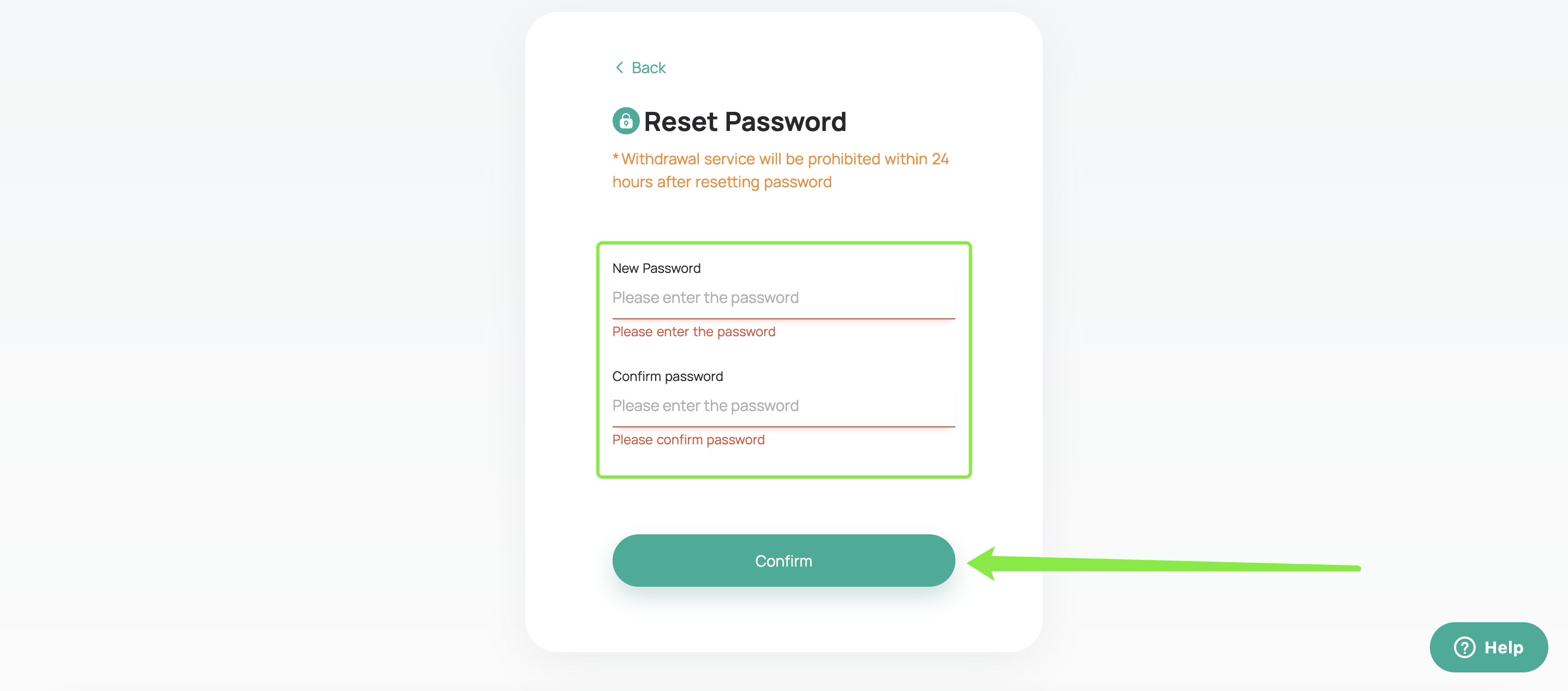 Note: For security reasons, the withdrawal service will be suspended for 24 hours after resetting password.