How to access Preferences Settings
1. Visit CoinEx official website (https://www.coinex.com) and log in to your account, choose [Preferences Settings] in the drop-down menu of [Account] on the upper right corner.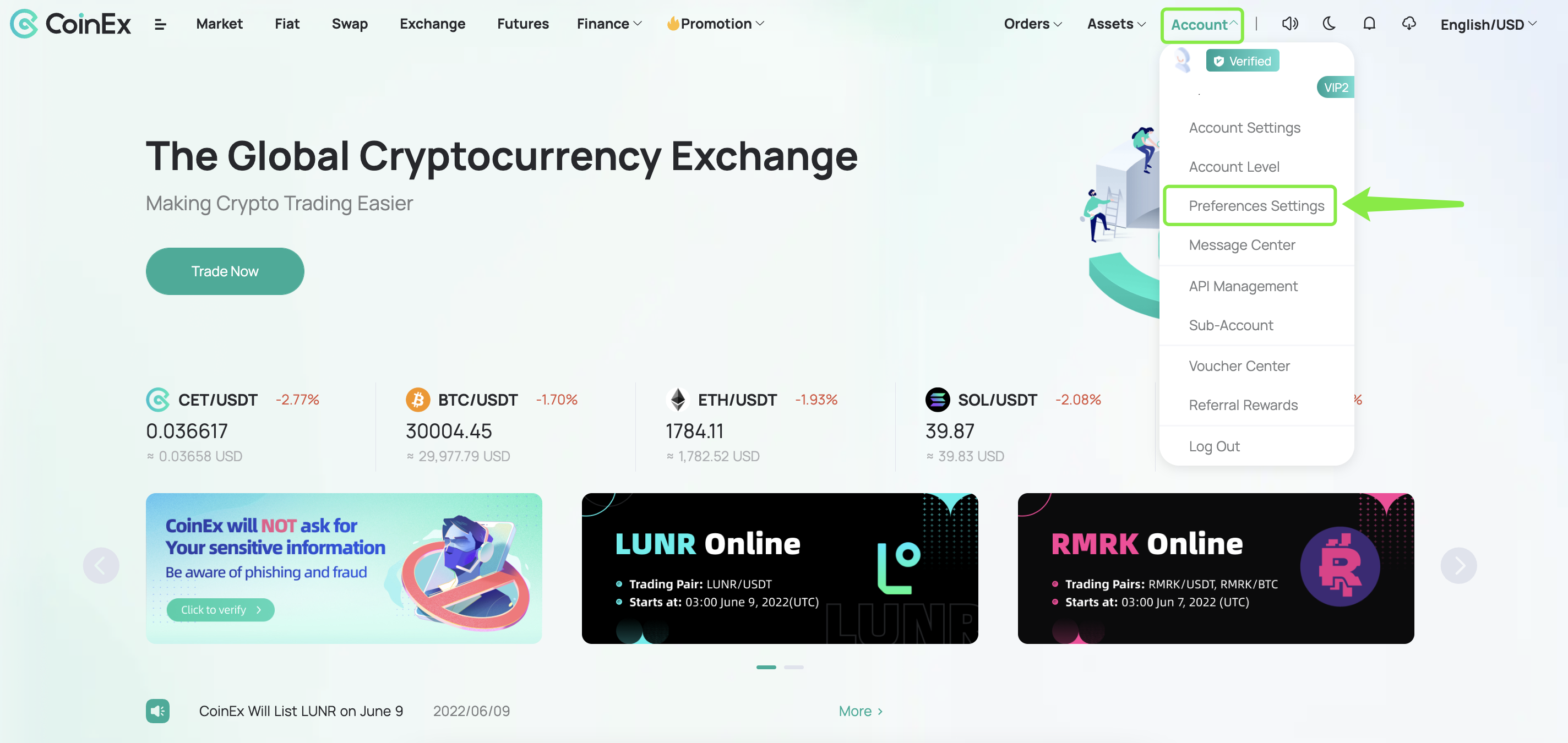 Introduction to Preferences Settings

You can customize the following functions according to your needs and preferences.
1. Order Reminder
After the order reminder function is turned on, a pop-up tip will remind you to double-check the details every time you place an order.
2. Use CET as Fees
After the CET deduction function is activated, CET will be deducted to pay for trading fee along with a 20% discount per transaction.
3. Currency
Choose the pricing fiat currency of your assets according to personal preference.
4. Language
Language settings allow you to select your preferred language on CoinEx website.
5. Dark Mode
After turning on the dark mode, the background colors of CoinEx website will become dark.
6. E-mail Subscriptions
E-mail subscriptions service allows you to receive email notifications on new listings, latest promotions and blog updates. You can choose from the three options according to personal preference.
Related Articles
How to Switch Language and Pricing Currency