How to change Google Authenticator?
1. Go to CoinEx website www.coinex.com, log in your account and then click [Account Settings] from the menu of [Account] in the top-right corner.

2. Find out the [Security Settings] section, and then click [Change] on the right of [TOTP Authentication].

3. Get and enter SMS/Google Authenticator code according to security binding in your account, and then click [Next].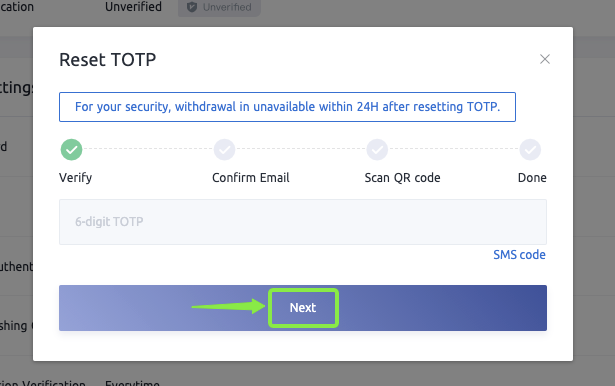 4. Get and enter email verification code, and then click [Next].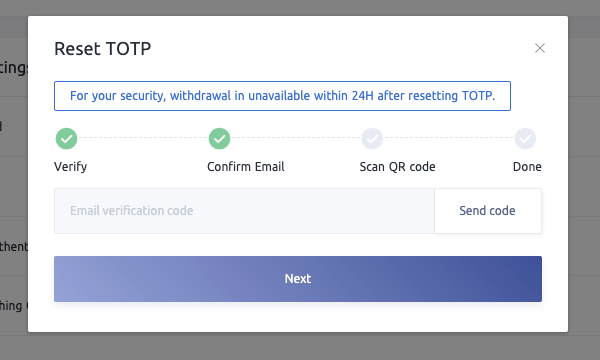 5. Open the Authenticator App in your phone, click [+] in the right corner, and then click [Scan barcode] to scan QR code or [Manual entry] to enter 16 private key.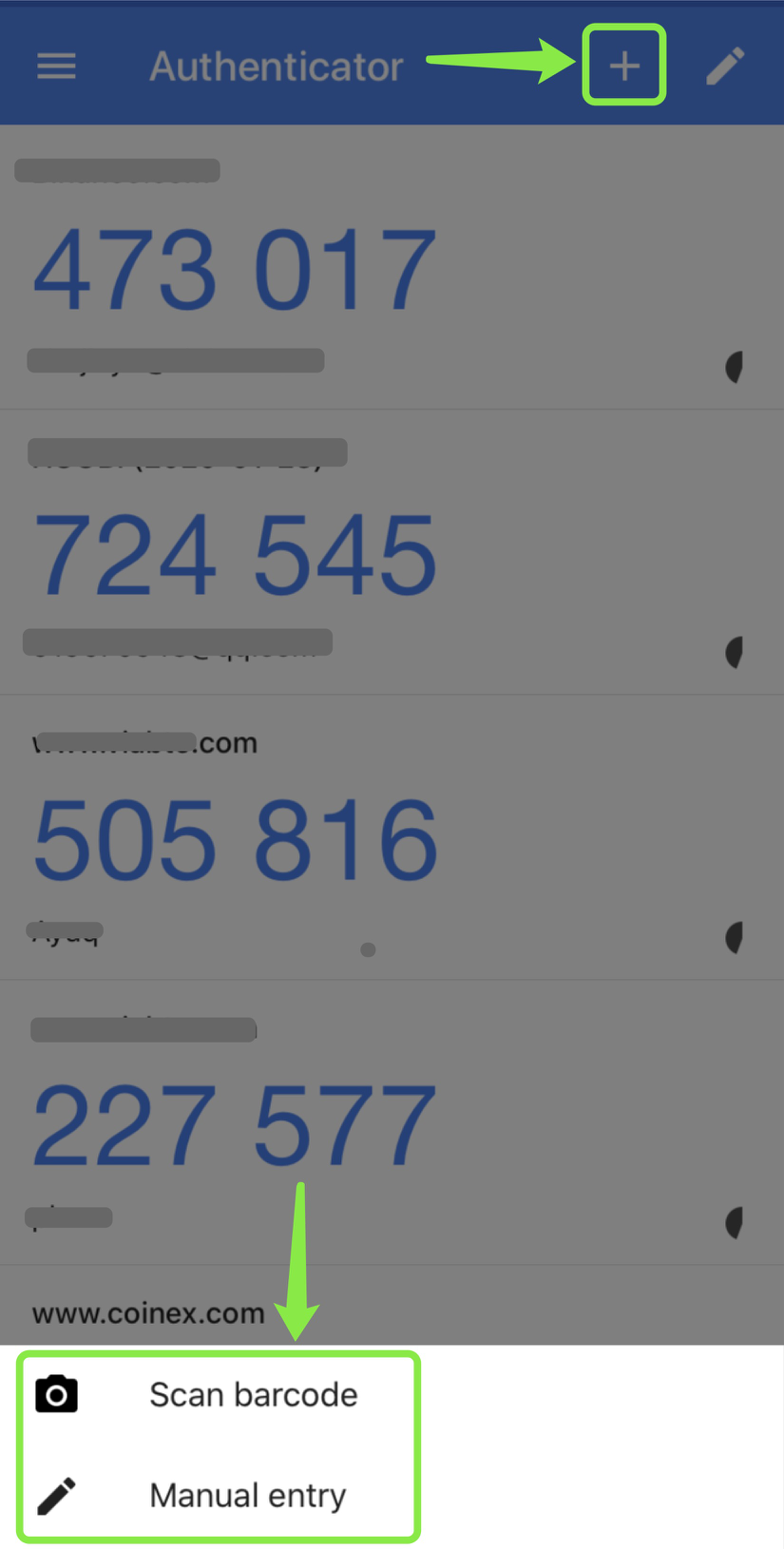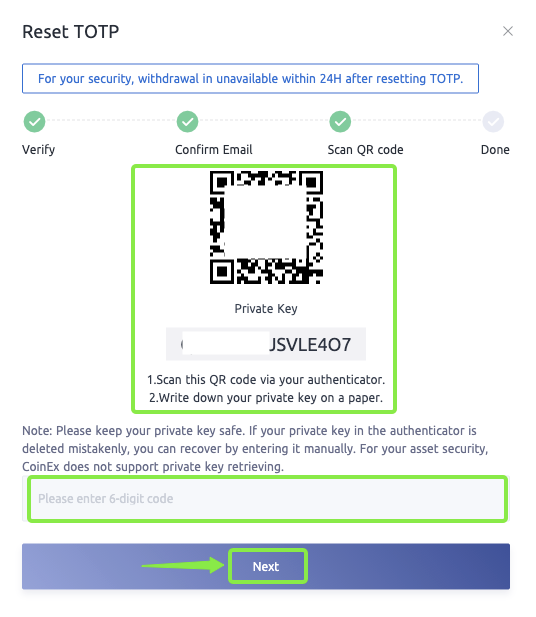 Reminder: CoinEx highly suggests that you back up private key in a security way.

6. Enter Google Authenticator code and click [Next] to finish TOTP resetting.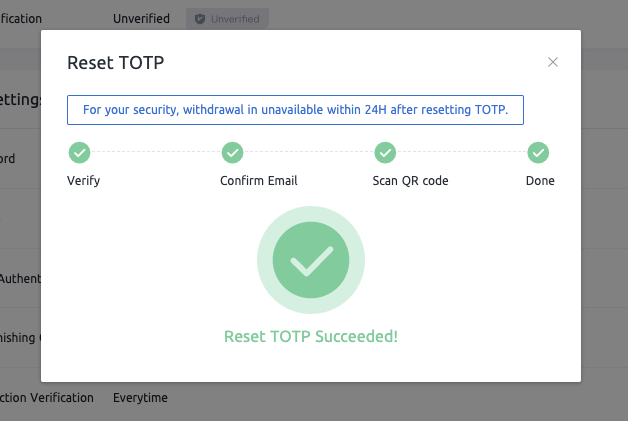 Note: CoinEx will not back up your private key. If you forget or lose your key, you will not be able to rebind the Google Authenticator and your account will be lost forever. For the safety of your account and assets, please keep your private key properly according to the way recommended by CoinEx!
CoinEx Support assists to reset phone number:
If both of your phone number and TOTP Authentication are unavailable to use, please send a ticket to us.