If you withdraw cryptos to another CoinEx account, it is recommended to use [Inter-User Transfer] without withdrawal fee.
1. Visit coinex.com and log in to your account successfully, choose [Withdrawal] in the drop-down menu of [Assets] on the upper right corner.
2. Take USDT as an example:
1) Search Coin Type [USDT]
2) Click [Inter-User Transfer]
3) Enter your recipient's CoinEx account (email/mobile)
4) Enter [Withdrawal Amount]
5) Click [Submit] after confirmation.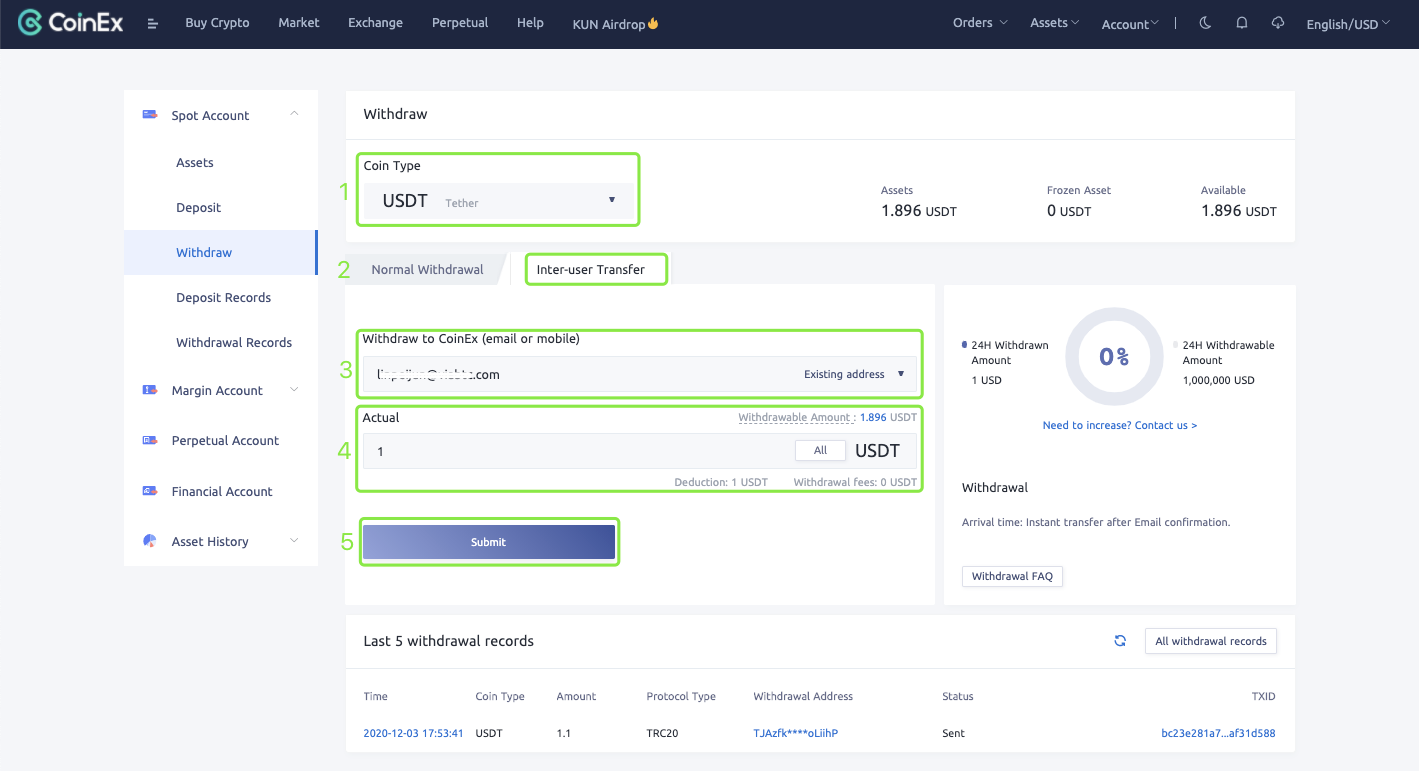 3. Based on your 2FA binding condition, enter [SMS code] or [Google Authenticator Code] for verification.

4. Your registered email will receive a system email with title of【CoinEx】Withdrawal confirmation.
Click [Reconfirm] after double-checking the withdrawal amount and withdrawal address.
Tip: For security purpose, this link is valid for ONLY 30 minutes. If you did not perform this action, please change your password or submit a ticket.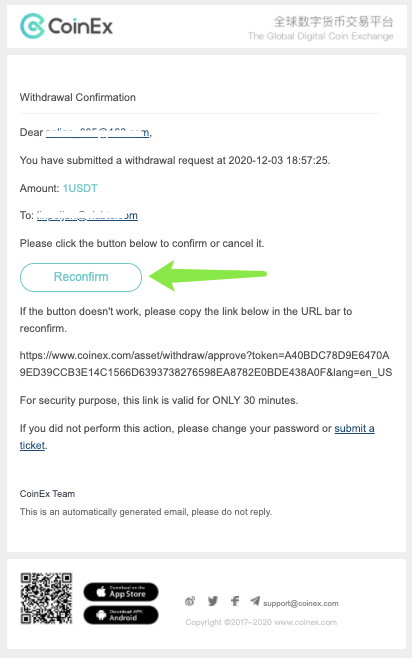 5. When the page will jump to [Confirm Withdrawal] page, please click [Authorize] after confirmation to submit the withdrawal request successfully.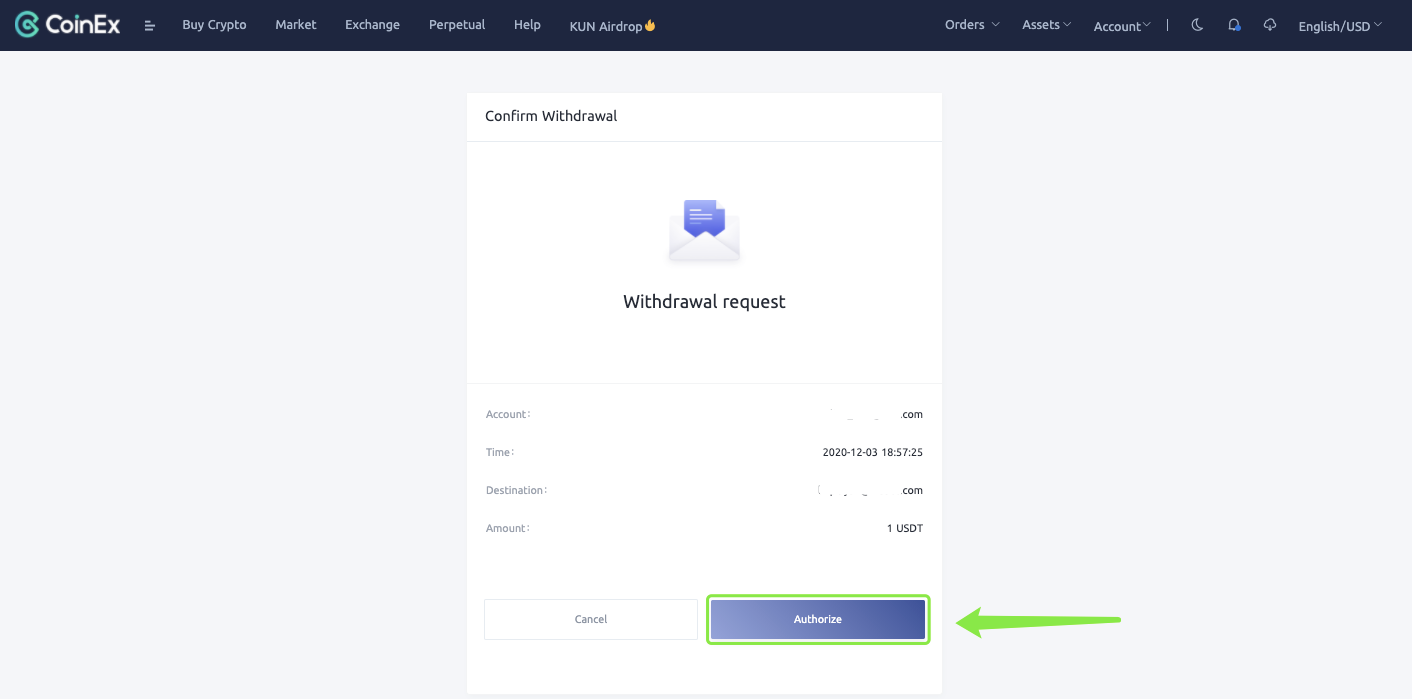 6. After finishing the above process, your withdrawal will be sent out successfully. Please ask your recipient to check his/her account.
If you did not confirm the withdrawal in the confirmation email within 24 hours, your withdrawal request will be canceled automatically and assets won't be deducted from your account.
Tip: If you withdraw cryptos to other platform, please use [Normal Transfer]. Click HERE for more information.