1. Visit CoinEx official website (https://www.coinex.com), log in to your account, and select [Spot] from the drop-down menu of [Assets] in the top-right corner.

2. Click [Deposit Records] under [Spot] to check your deposit history.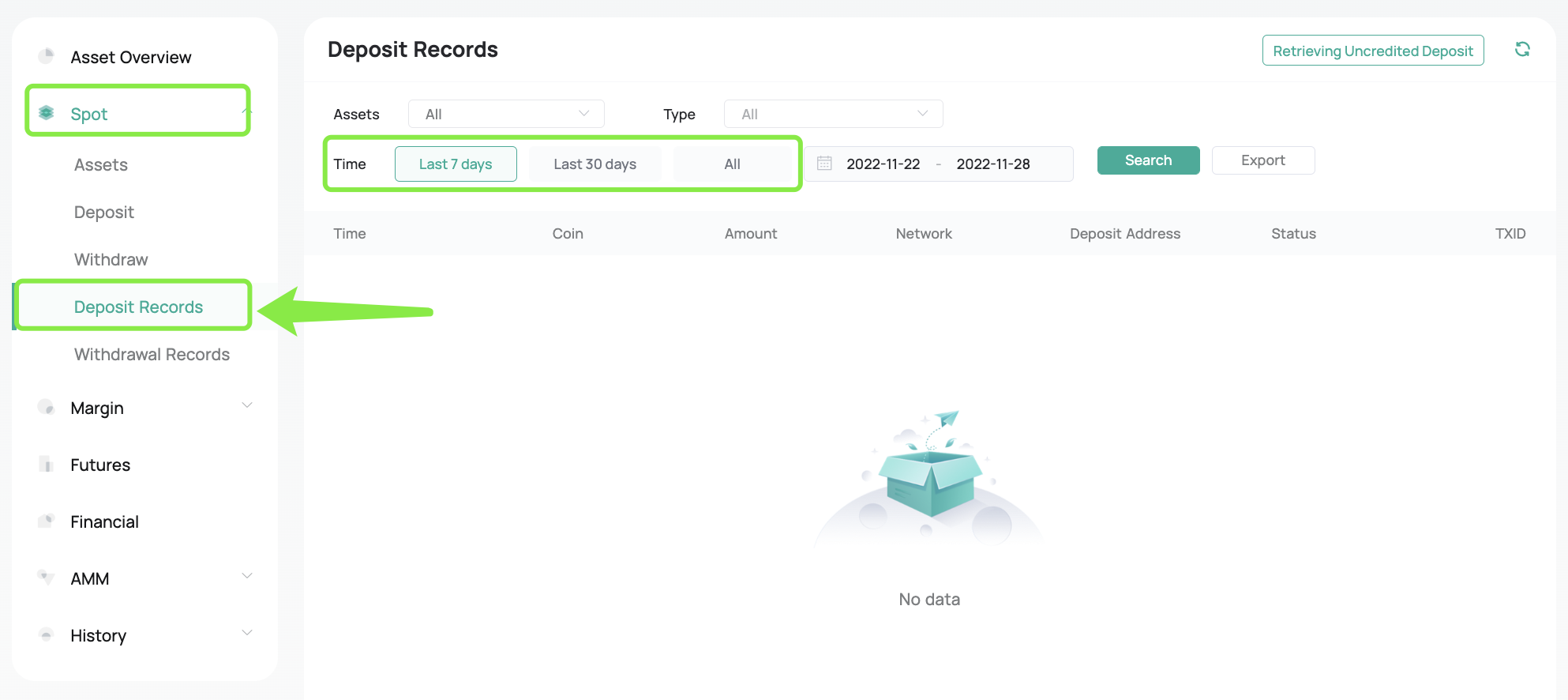 3. Click [Withdrawal Records] to check your withdrawal history.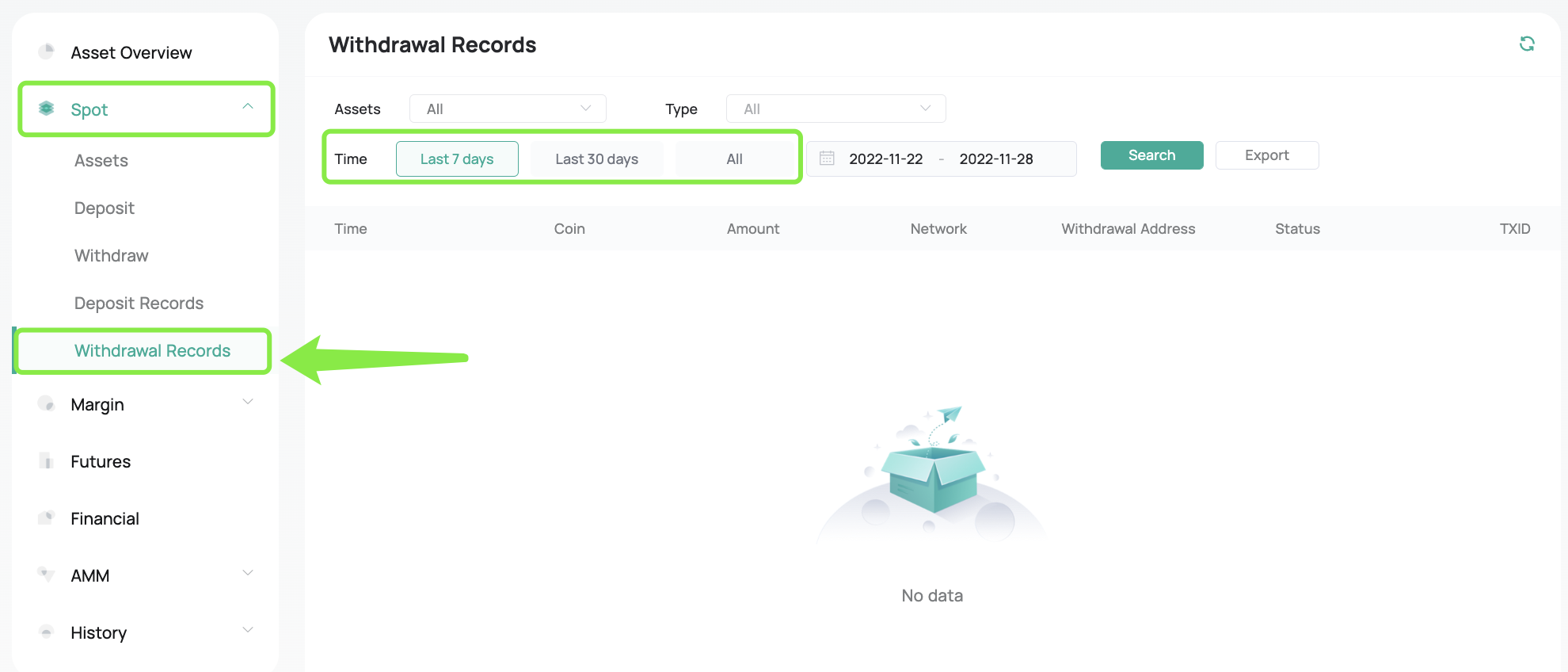 4. You can also click [Spot] under [History], and select [Deposit] or [Withdrawal] at [Operation] to view the details.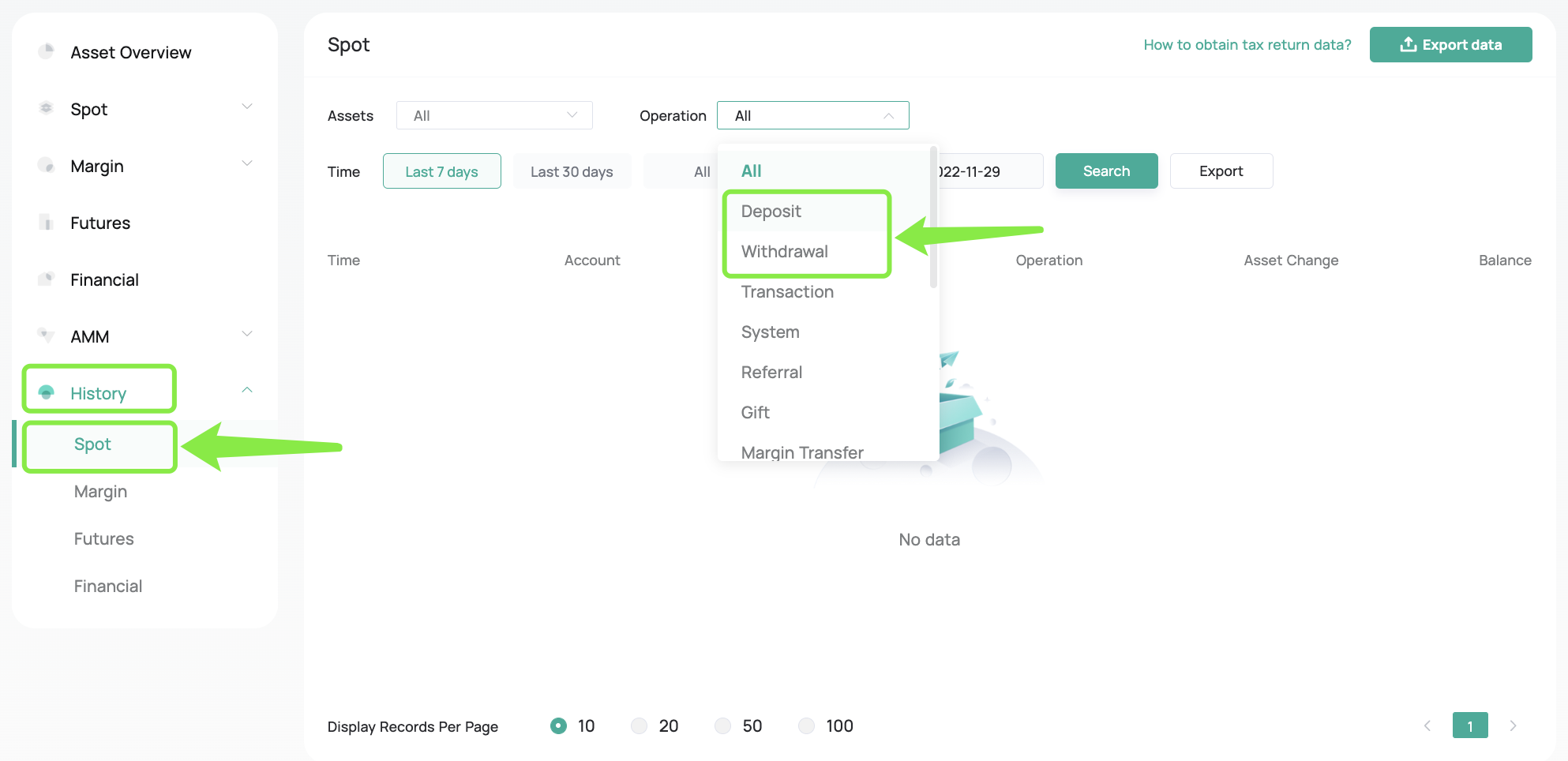 Note: Data from the last 7 days is displayed by default. You can define a time range to filter the results.