What is red packet?
Red packet is a sharing tool provided by CoinEx. You can obtain cryptos by receiving red packet, or invite friends to join CoinEx by sending red packet.
How to send red packet?
1. Open CoinEx App, and click [Red Packet] on the [Home] page.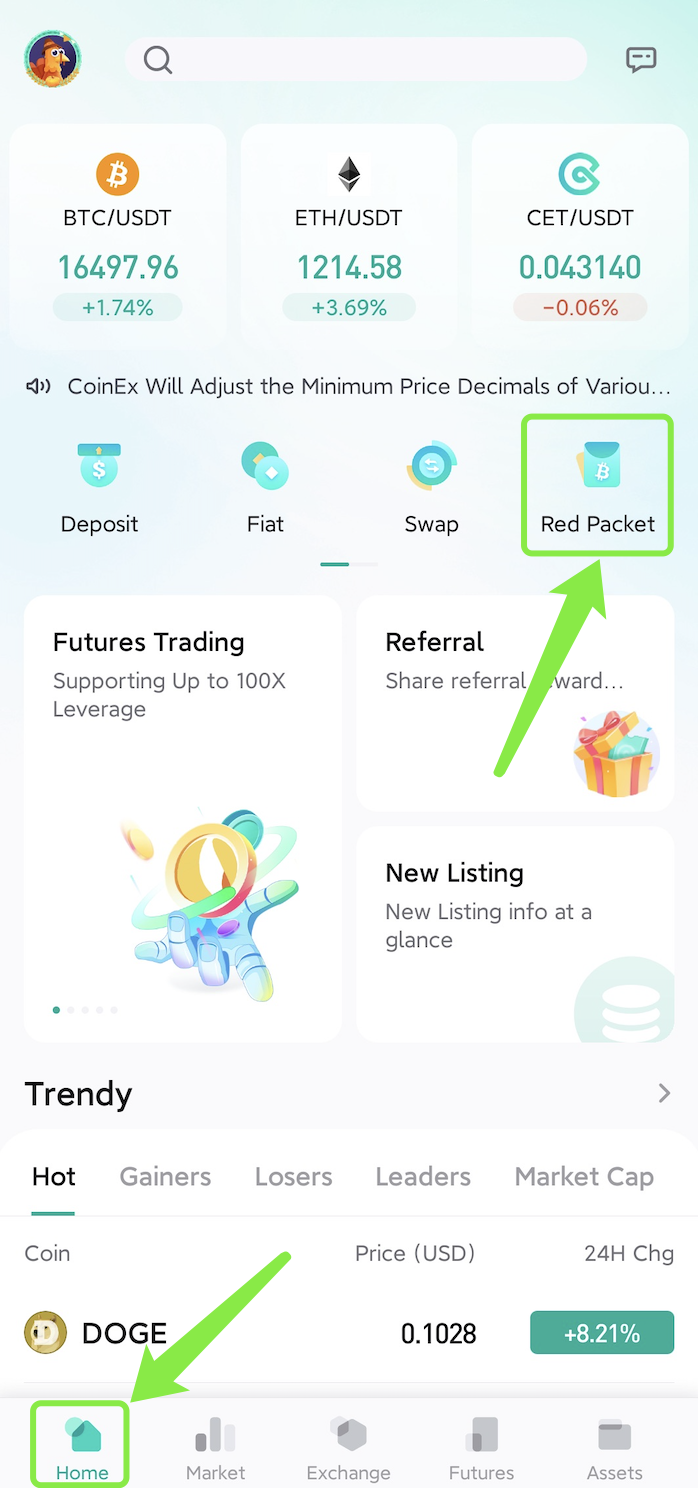 2. Choose [Red Packet Type] and [Red Packet Coin], enter [Total Amount] and [Quantity], choose the [Best Wishes] quotes, and then click [Add coin into the red packet] after confirming all details.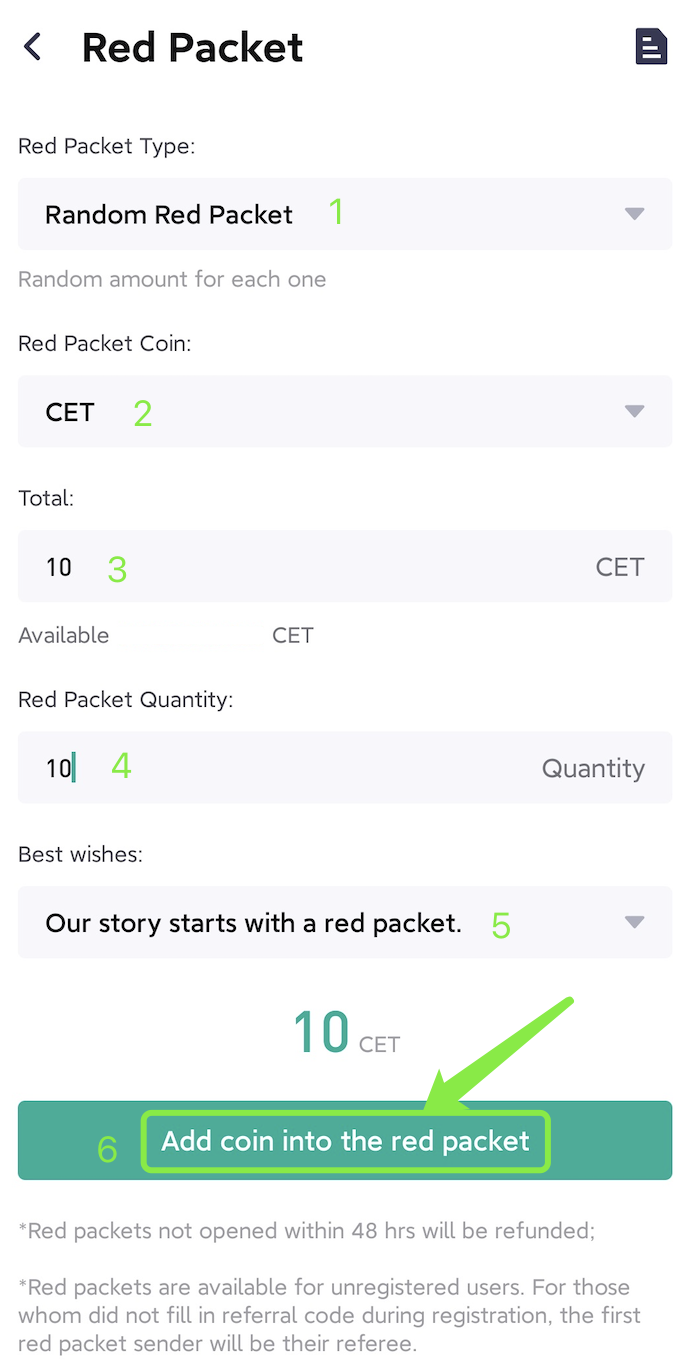 3. Enter GA code or SMS code depending on which 2FA you use, then click [Confirm].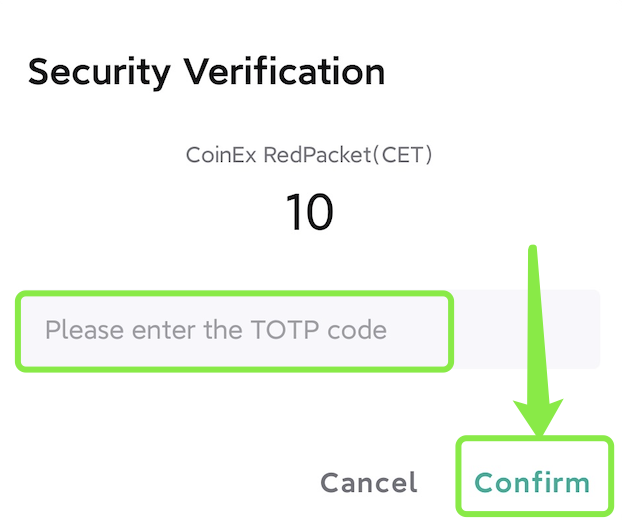 4. Check the inbox of your bound email and confirm red packet details after submitting the request.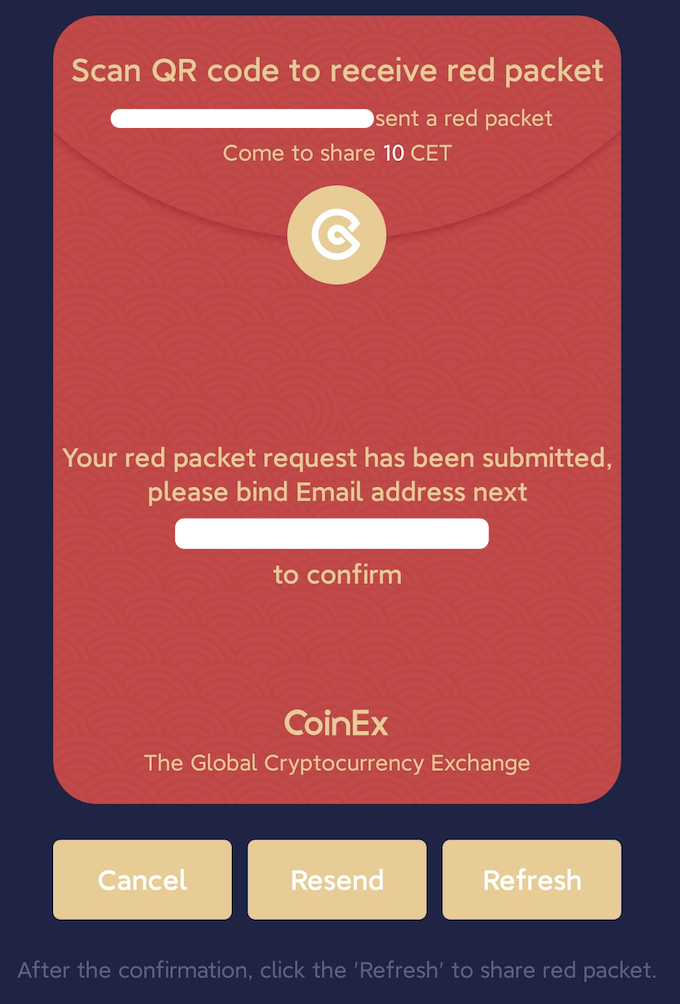 5. Click [Reconfirm] in the email after confirmation.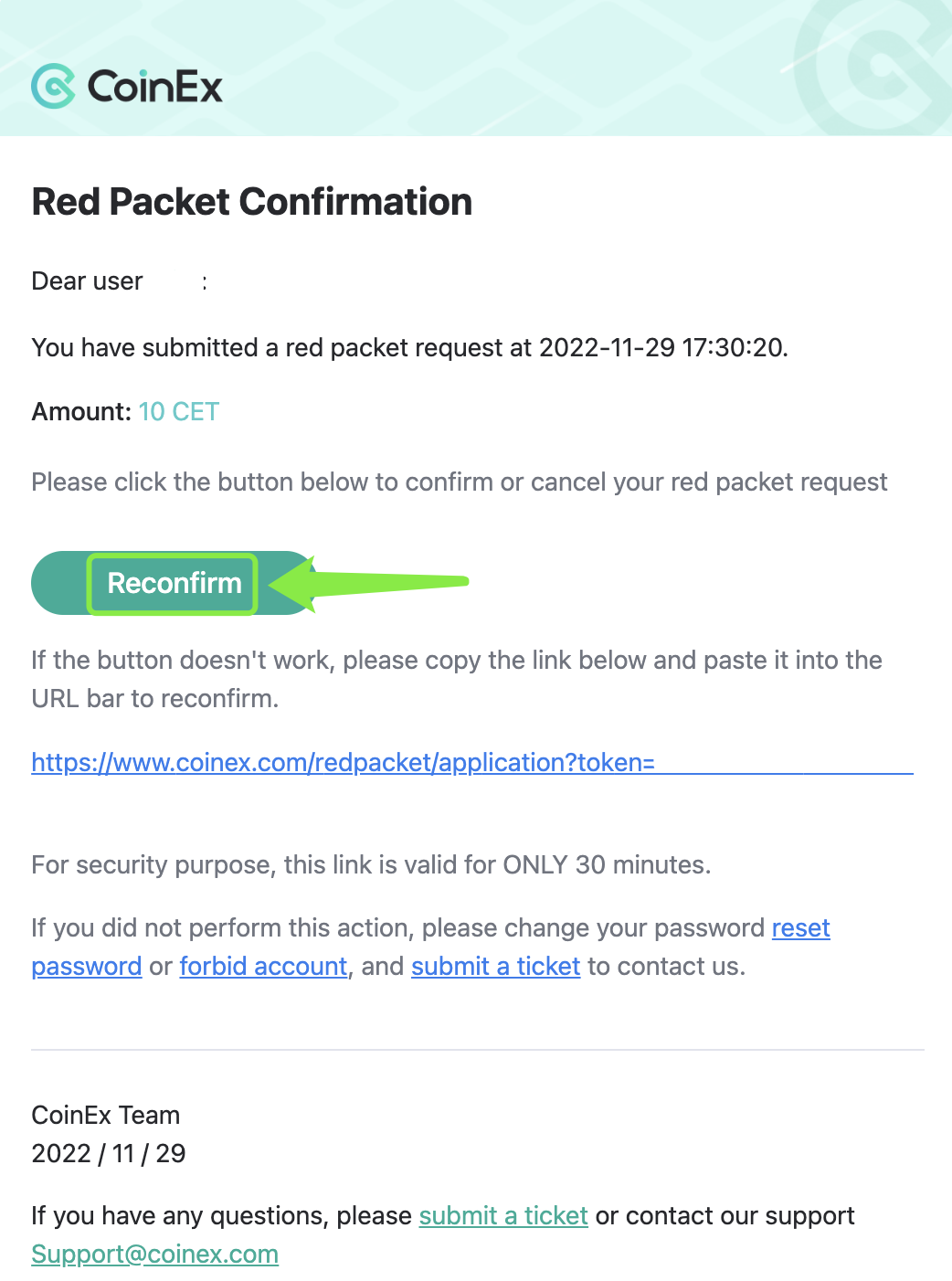 6. Click [Approve] after double confirmation.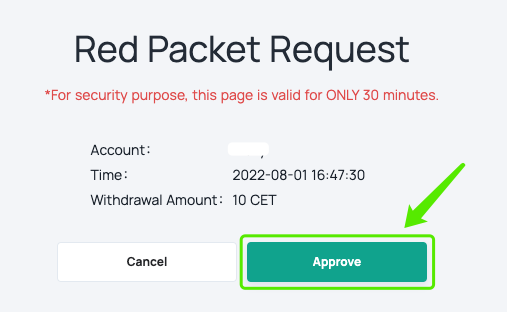 7. Click [Refresh] on the bottom of the page. Then, you can [Share photo] or [Share the link] to a group or your friends.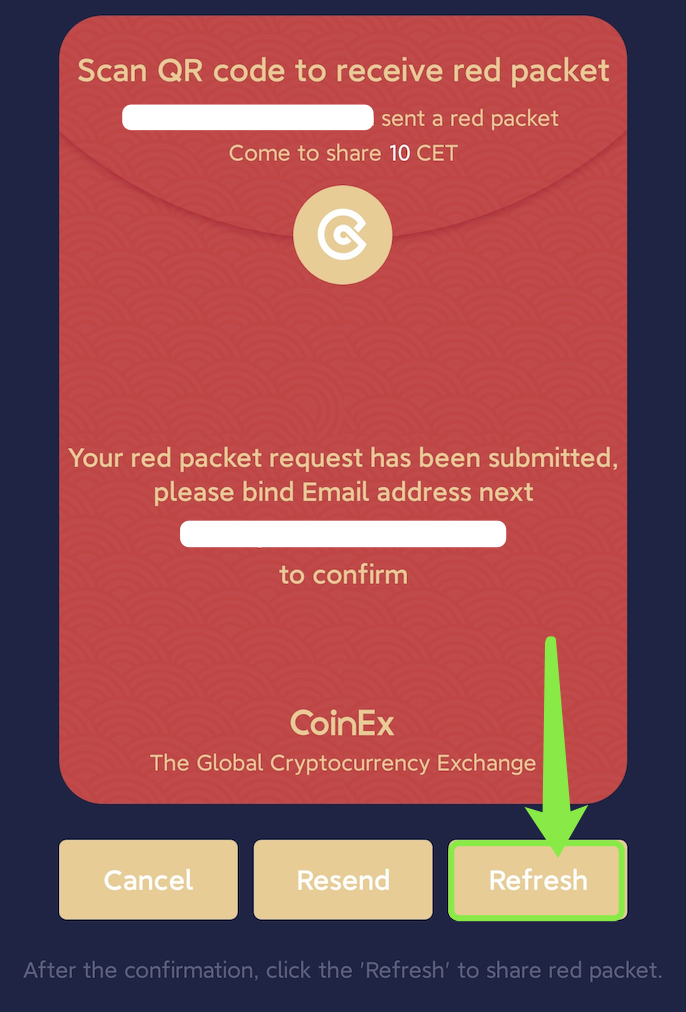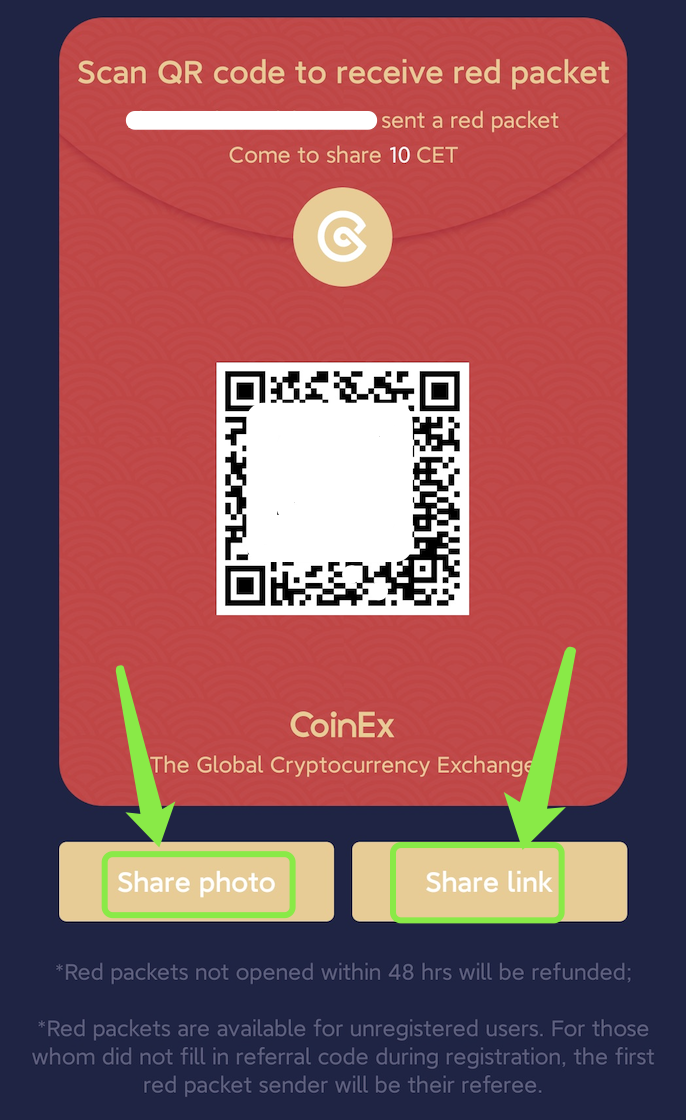 How to receive red packet?
1. Scan QR code or click red packet link to open the red packet, enter the email address bound to your CoinEx account, then click [Get it Now].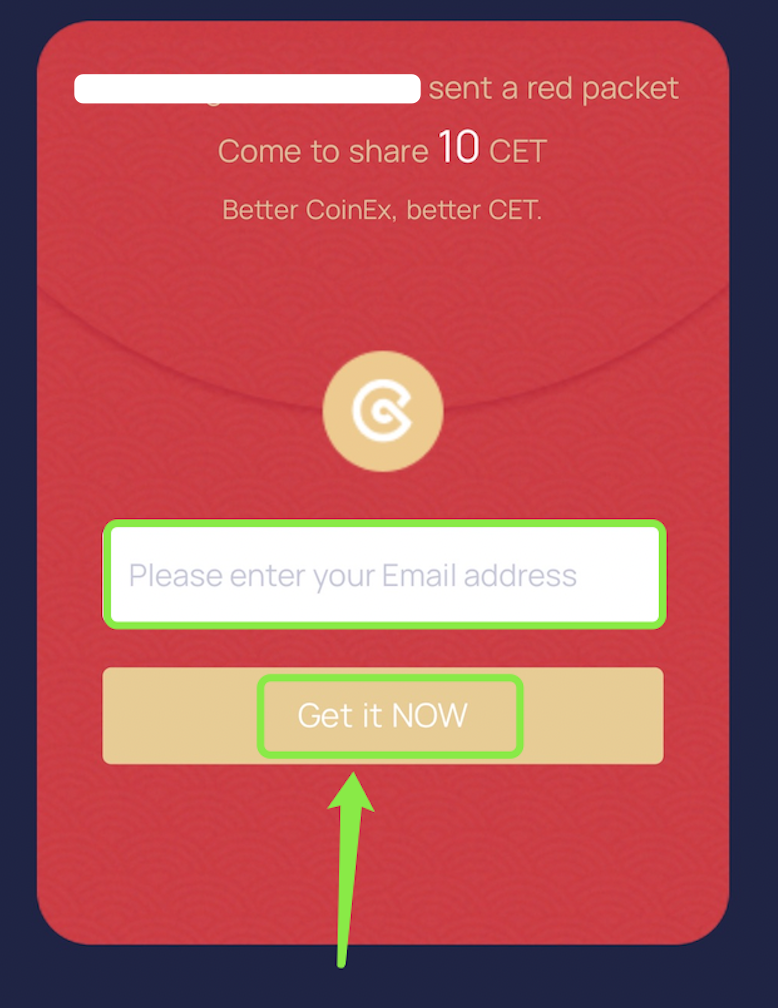 2. After receiving the red packets, you can log in to your CoinEx account to check your assets.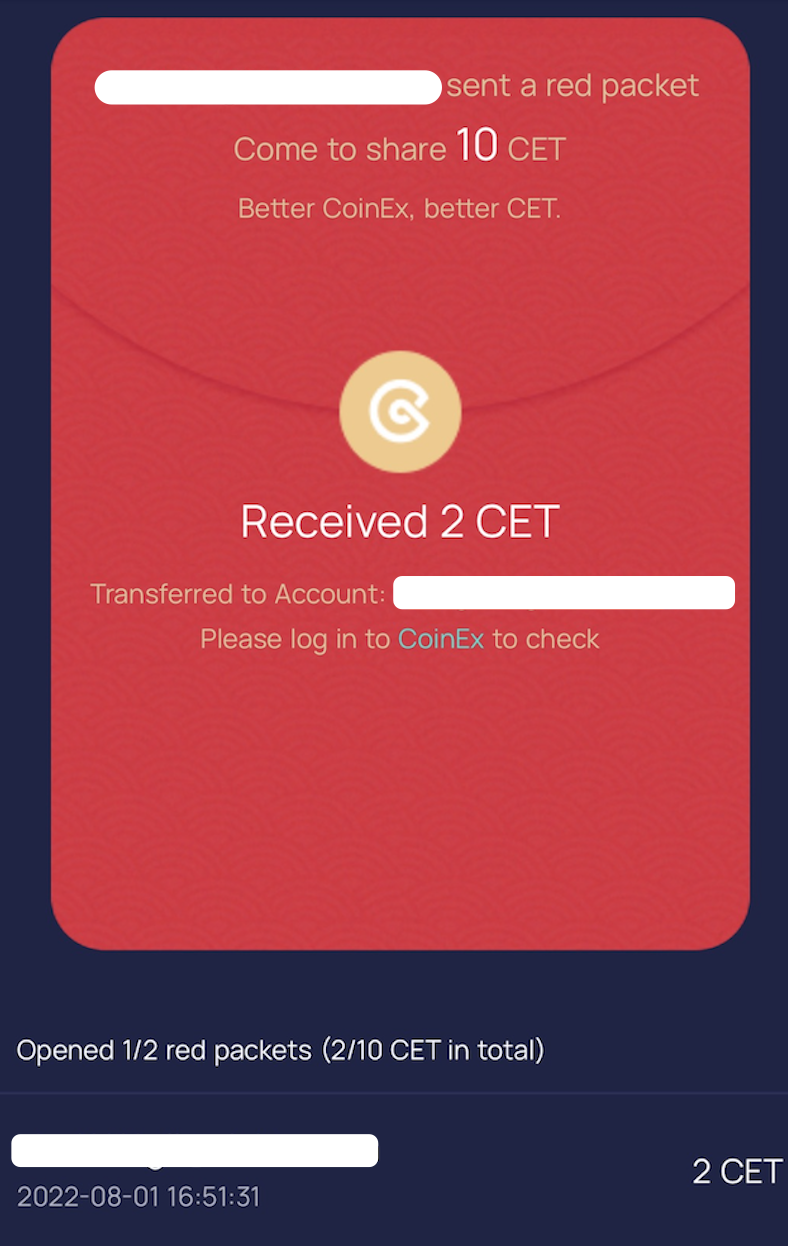 Reminders:
1. Red packet function can only be used in CoinEx App.
2. Each red packet is available to one email address only.
3. Red packets not opened within 48H will be refunded.
4. Unregistered users should complete registration within 7 days after receiving the red packet.
Otherwise, the red packet will fail to be transferred to your accounts and will be returned to the sender.
5. For unregistered users who have received red packets, if you fail to fill in referral code during registration, the first red packet sender will be your referrer.