What should I do before using MoonPay in CoinEx?
Registered your CoinEx account.
You're required to complete the registration process of your CoinEx before using MoonPay.
You can find the step by step guides on how to complete registration here:
How to register and sign in to your CoinEx account?

Add two-factor authentication for your CoinEx account.
Before purchasing digital currencies using MoonPay, it's mandatory to bind Google Authenticator or phone number for the security of your assets.
You can find the step by step guides on how to add a two-factor authenticator here:
How to bind a phone number?
How to bind Google Authenticator?
MoonPay Support
If you've encountered any issues when using MoonPay, please refer to the FAQ or submit a ticket for further assistance.

How to purchase crypto by Moonpay?
1. Go to https://www.coinex.com to log in to your account and click [Fiat] on the top.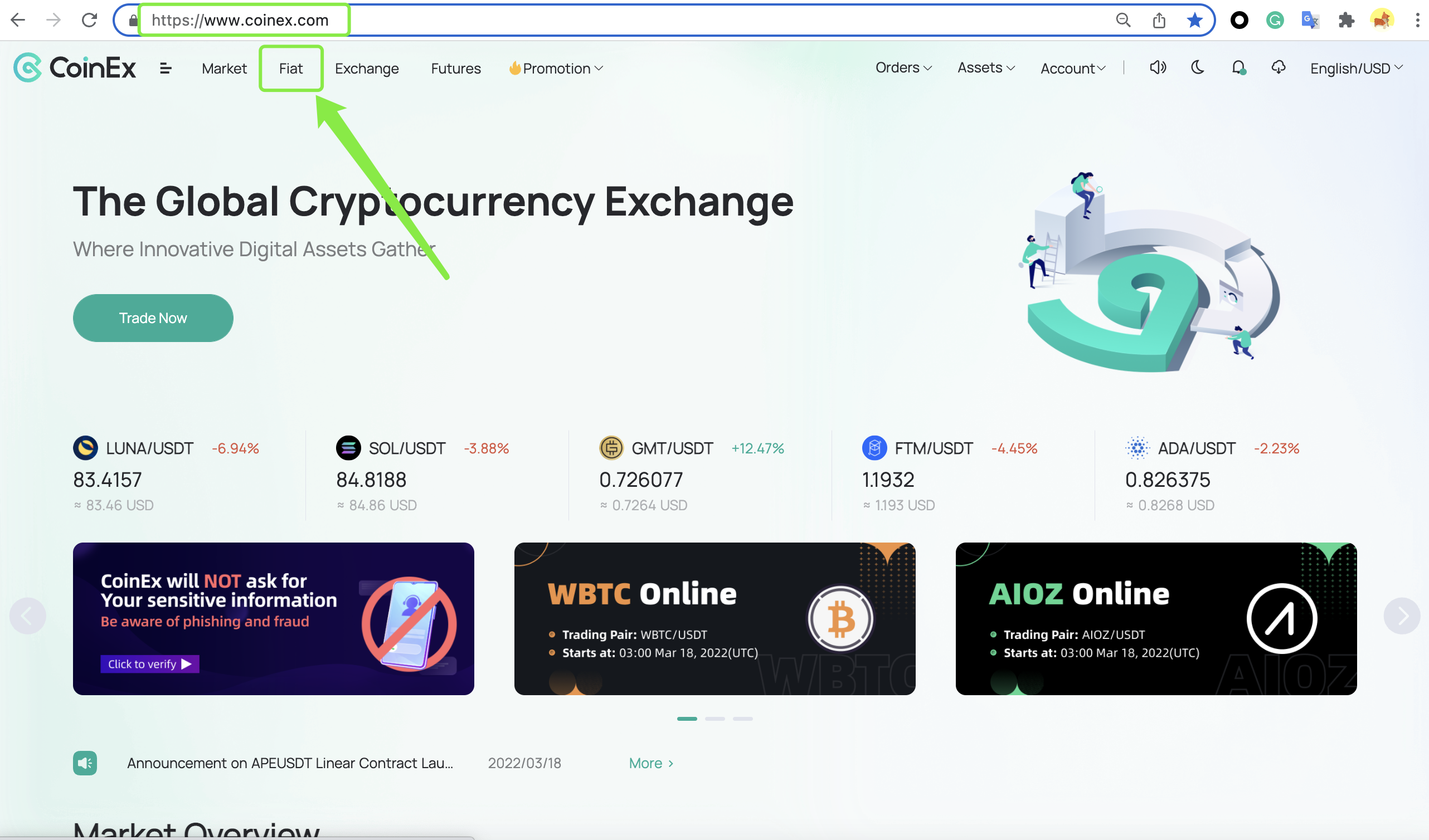 2. Choose the fiat currency and cryptocurrency, then select MoonPay and click [Buy].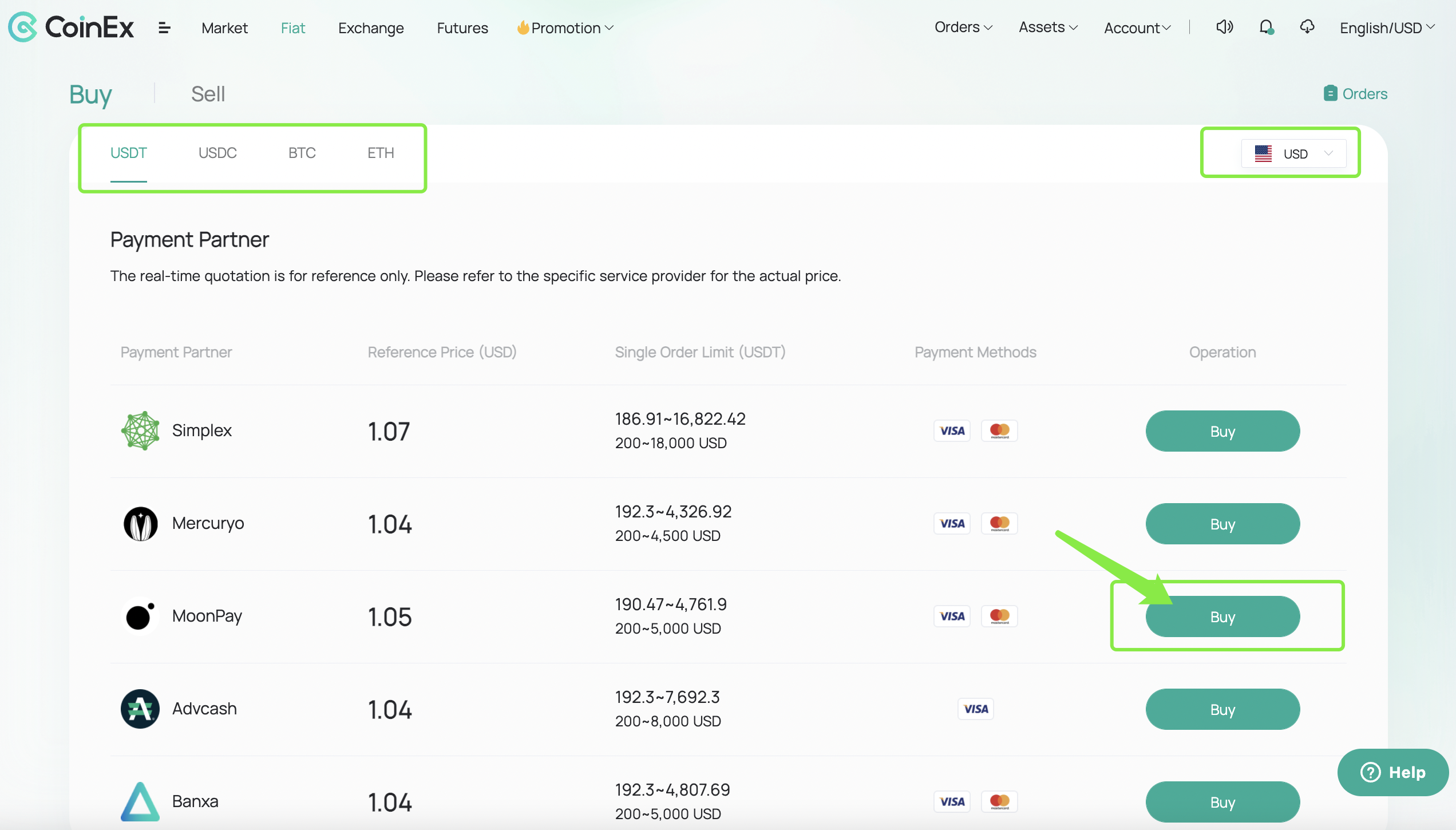 3. Enter your buying amount, and then click [Confirm Purchase].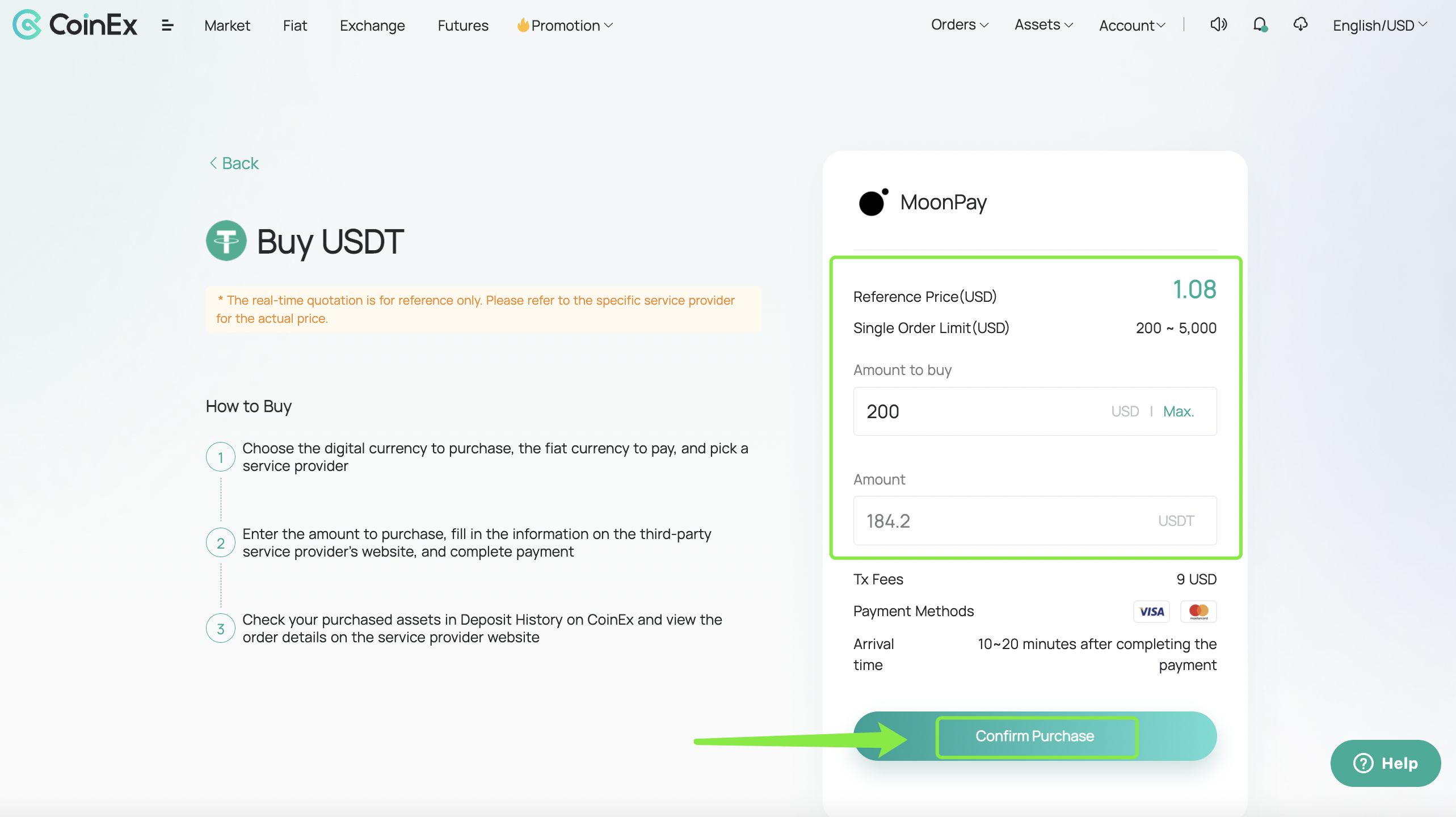 4. Read the reminder and click [Got it and visit now].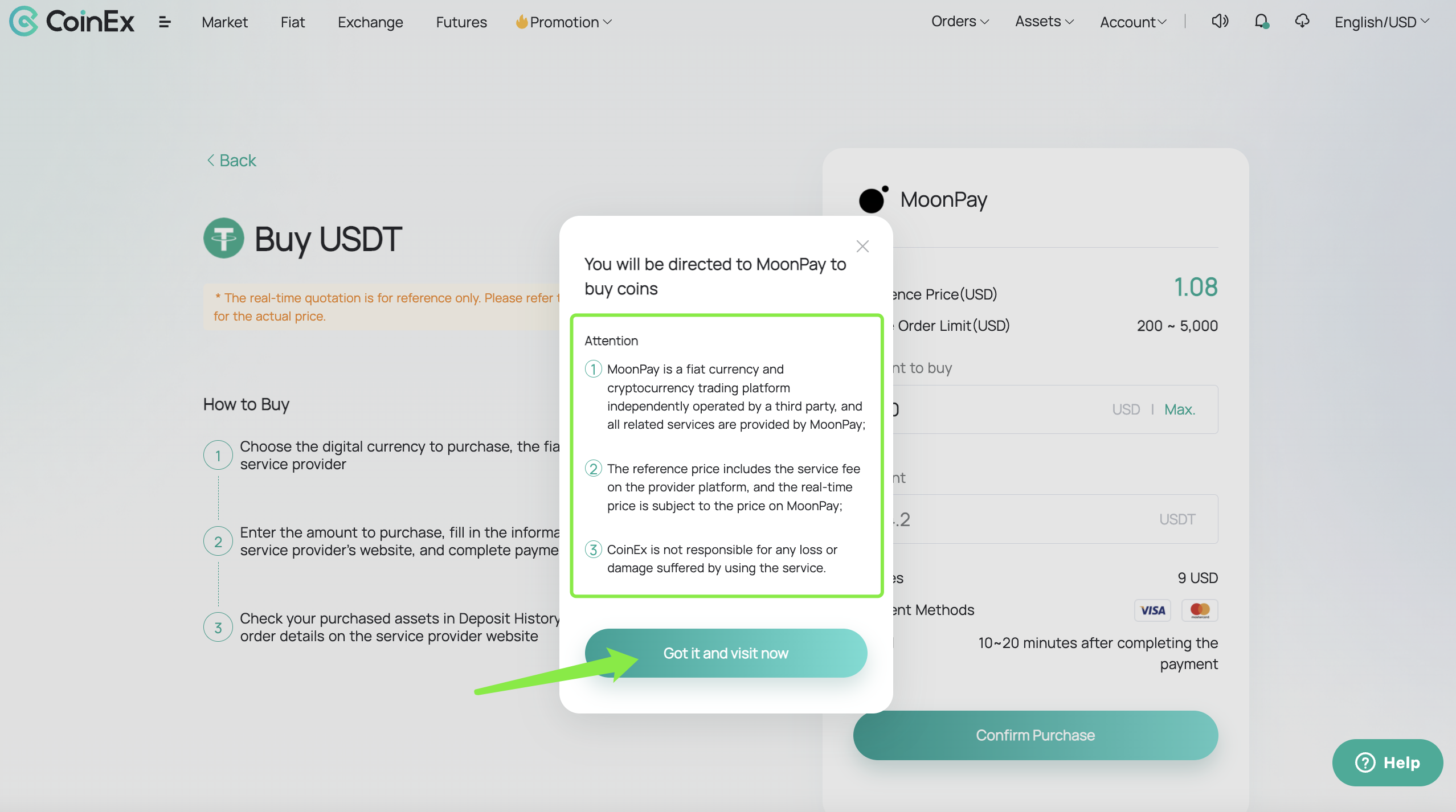 5. Choose the payment method, enter the card security code, tick the [Term of Use], and then click [Buy Now].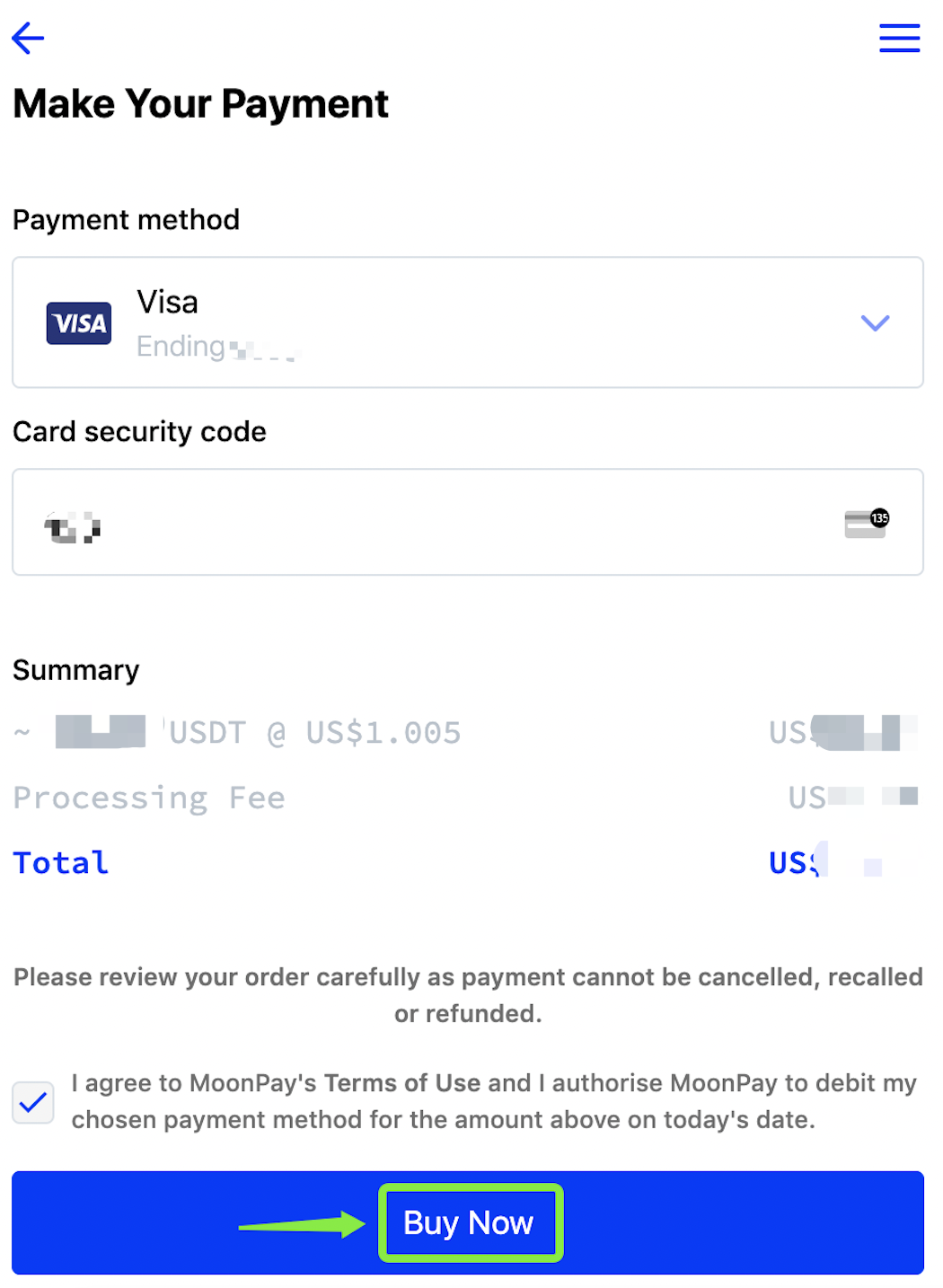 6. After completing the order, you can log in to your account to check the assets.