1. Visit CoinEx website www.coinex.com, log in your account and click [Account] in the upper right corner, choose [Account Settings] in the menu.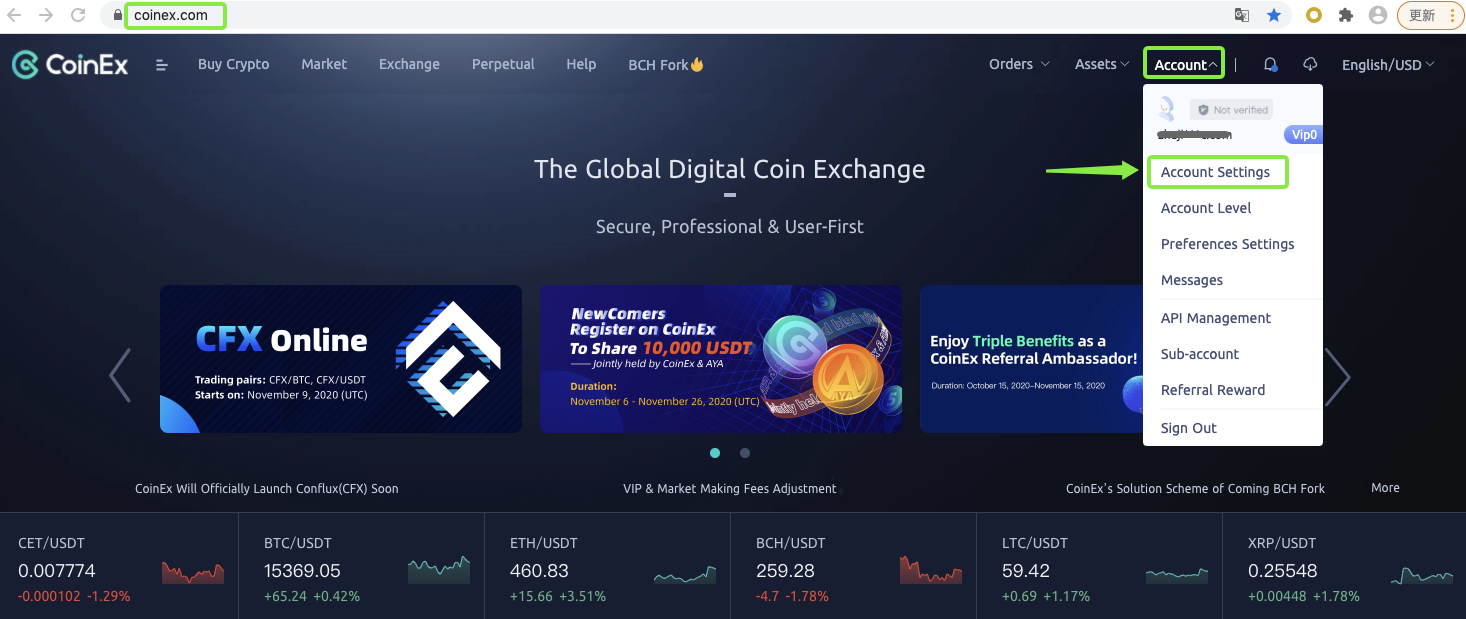 2. Click [Verify] on the page of [Account Settings].


3. Fill [Basic info] correctly.

4. Choose [ID type], enter [ID number] and then upload ID documents.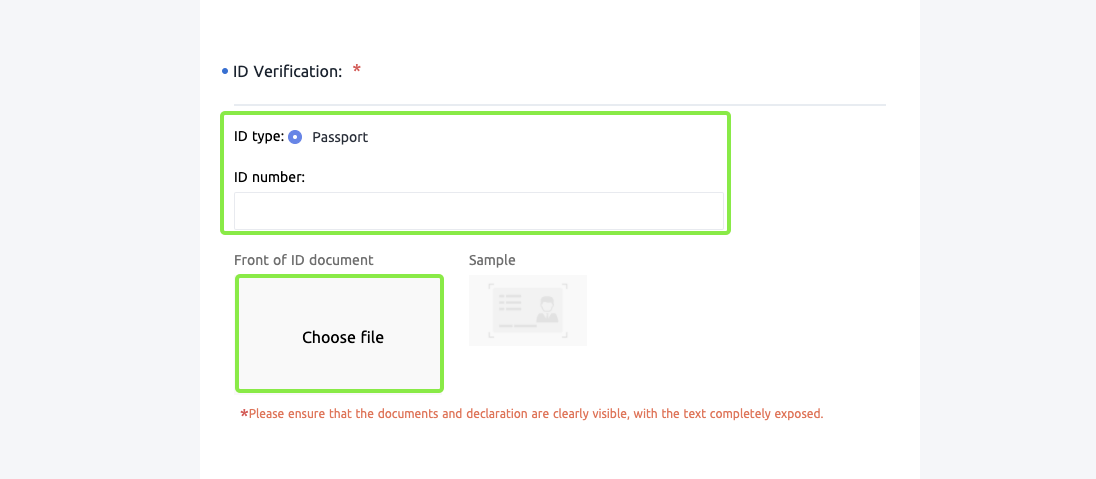 5. Upload a photo of you handholding the front of ID document and statement;
Please write down the date of submission and "CoinEx".

6. Tick [I promise to be the legitimate owner of these ID documents] and click [Submit].

7. After finishing the above steps, the status of ID verification will be shown as [Verification submitted. To be audited] and the result will be sent to your email within 24H. Please pay attention to your email.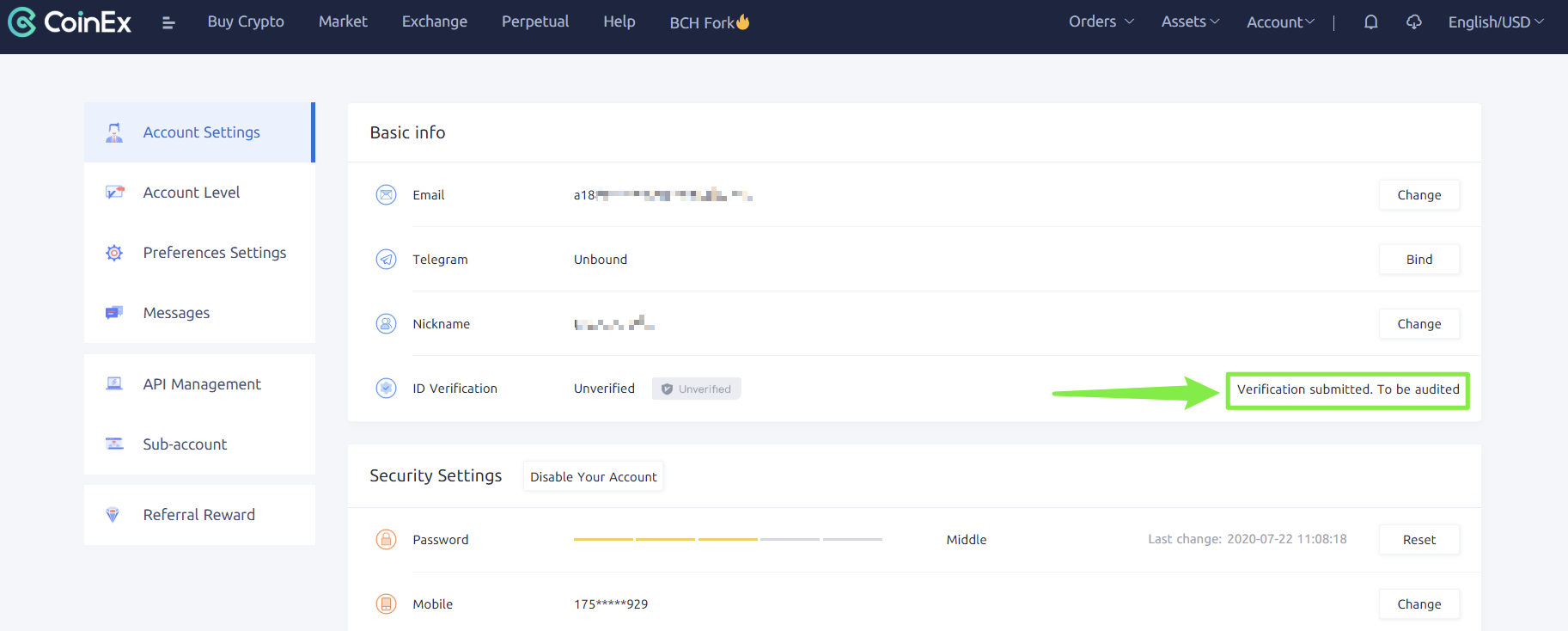 Reminder:
1. The supported formats for uploading photos are jpeg and png
2. Upload photos up to 5M
3. Fax and photocopy are unacceptable
4. The photo cannot be PS, and the certificate information cannot be modified
5. The photo should not be too blurry, it needs to be clear, complete and unobstructed
6. Make sure there is no watermark on the uploaded photos
7. Make sure the uploaded documents are valid
8. Make sure you are the only person in the photo, and your face is unobstructed
9. Please confirm that the contents of the signature page are: [CoinEx] and [Current Date]