1. Visit CoinEx official website (https://www.coinex.com), and login to your account, click [Account] - [Message Center] in the navigation bar, or click the 'Ring' icon in the upper right corner.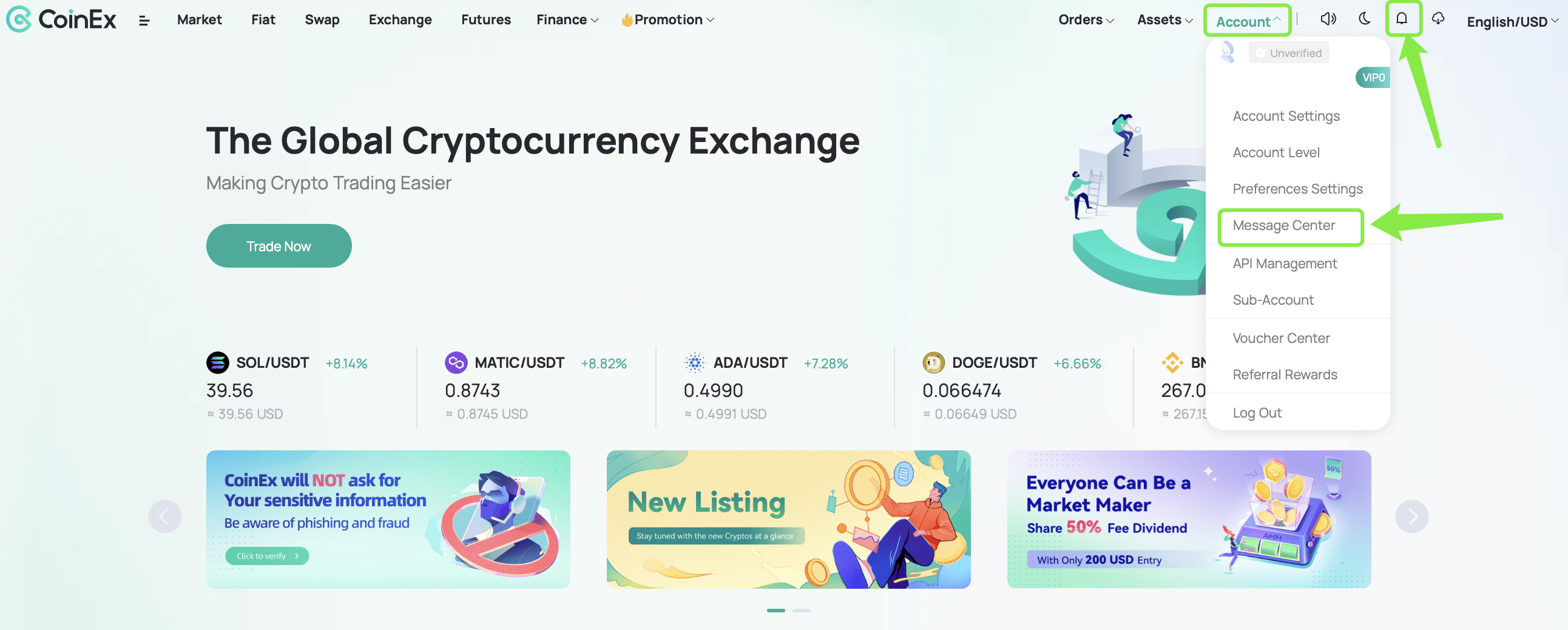 2. You can select [Status] / [Label] / [Time] to check messages as needed.

3. You can also click [Read all] to mark all messages as read without opening them.