1. Visit CoinEx Official Website (https://www.coinex.com) and log in to your account successfully, choose [Deposit] in the drop-down menu of [Assets] in the upper right corner.

2. Take USDT-TRC20 as an example:
(1) Select Coin [USDT]
(2) Select Public Chain [TRC20]
(3) Use [Copy address] or [QR code] to get your CoinEx address and fill it in the [Withdrawal Address] on your withdrawal platform.
Tip: There are requirements for Minimum Deposit and No. of Confirmation when depositing to CoinEx, Please read the [Attention] on the right side carefully before depositing to your CoinEx account.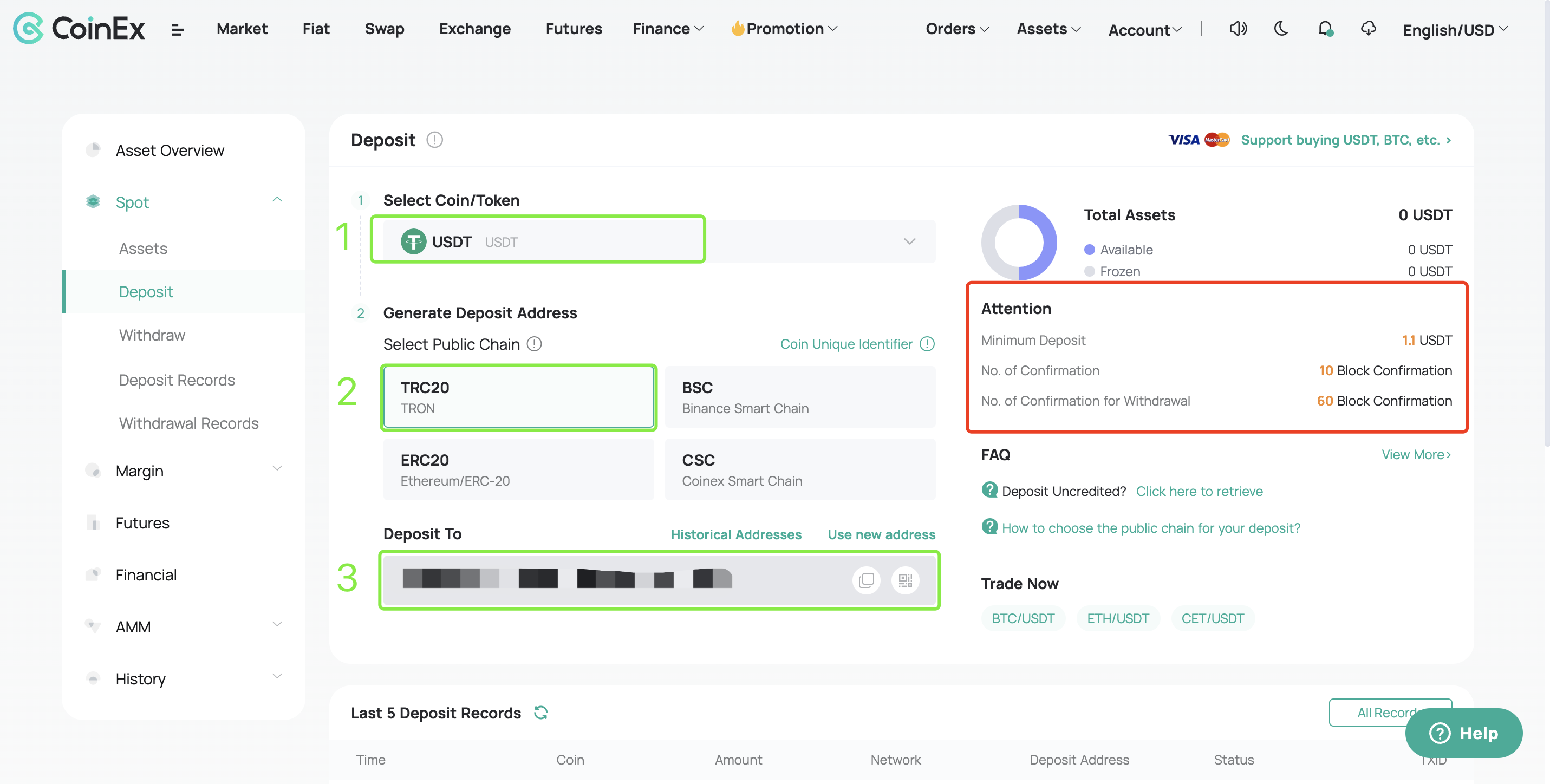 Note:
When making a deposit of label coins/tokens (such as EOS, XLM, LUNA, etc.), Memo/Tag and address are BOTH REQUIRED. Deposit WITHOUT Memo/Tag will lead to permanent asset loss.
Related Articles
How to Retrieve Uncredited Deposit with Self-Service Recovery?
What should I do if I make a deposit under the single minimum deposit limit?
What is Label Coin? (Memo/Tag/Payment ID/Message)