1. Visit CoinEx official website (https://www.coinex.com) and log in to your account, choose [Withdraw] in the drop-down menu of [Assets] in the upper right corner.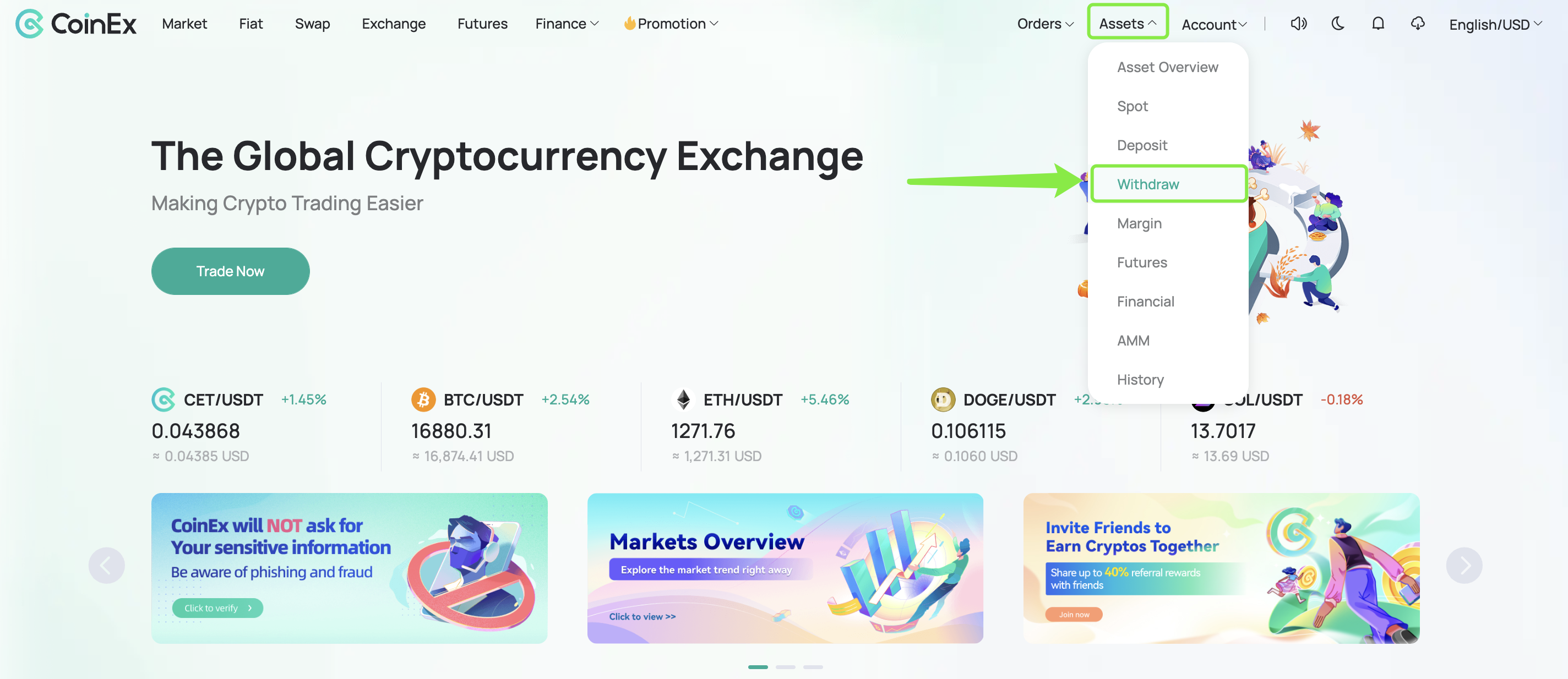 2. Fill in withdrawal details (take USDT-TRC20 as an example)
(1) Select token [USDT];
(2) Click [Normal Transfer];
(3) Select Network [TRC20];
(4) Enter Withdrawal Address;
(5) Enter Receive Amount (Deduction=Receive Amount+Withdrawal Fees);
(6) Double-check transaction details and click [Withdraw].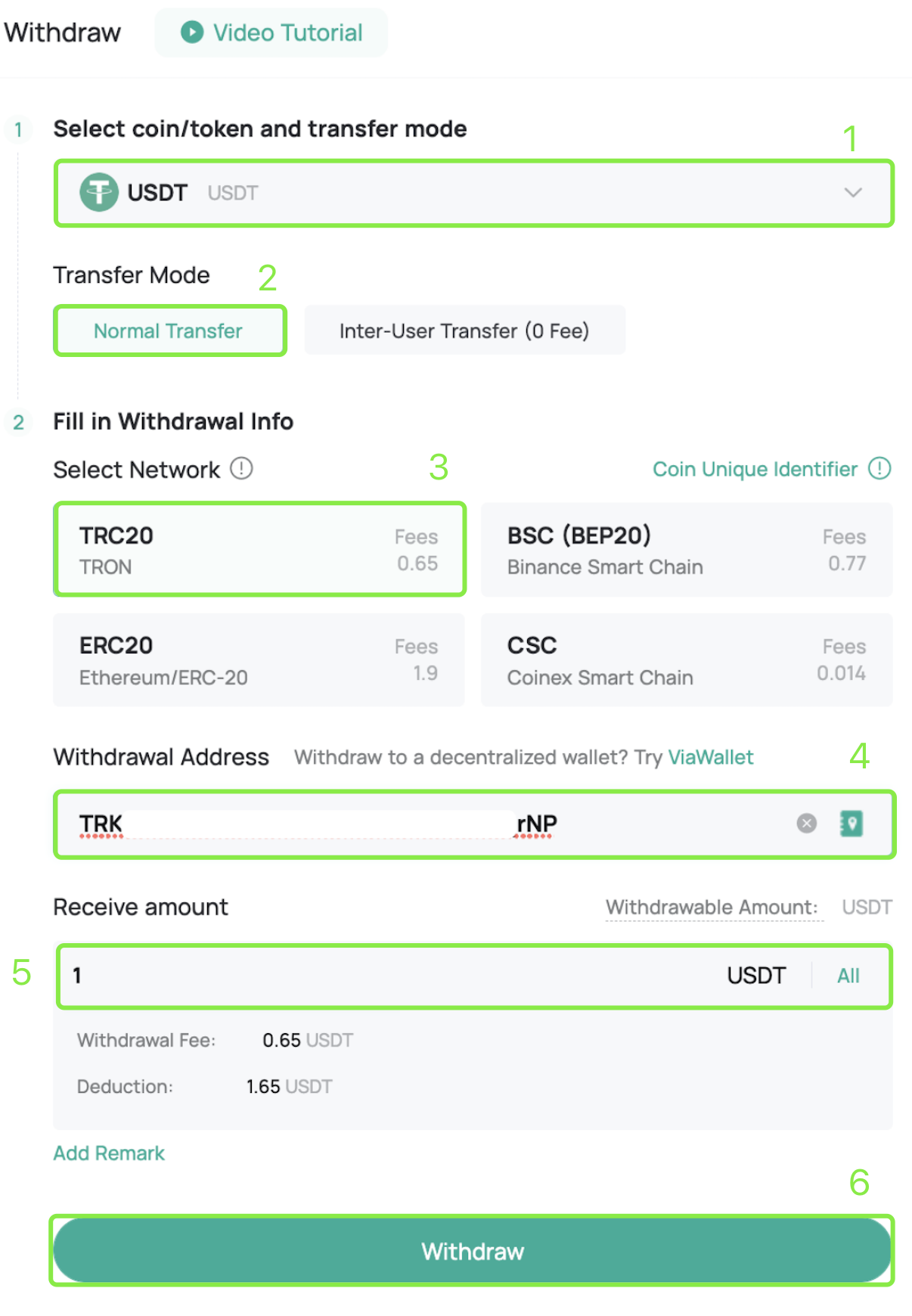 Notes: CoinEx has a minimum withdrawal limit, and the arrival time depends on the number of confirmations required by the recipient. Please read the reminder on the right of the withdrawal page carefully.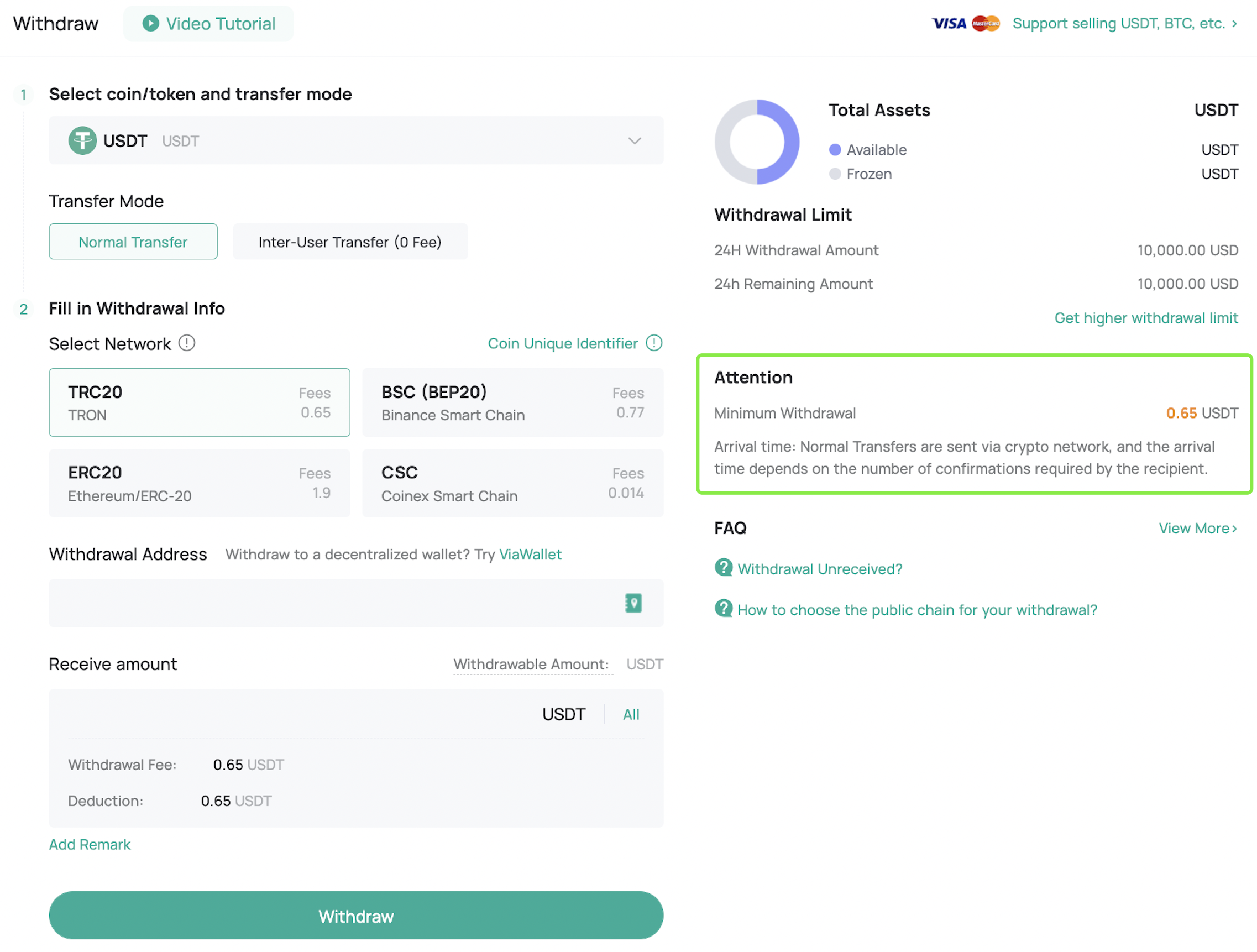 3. Depending on which 2FA you use, enter [SMS code] or [TOTP code] for verification.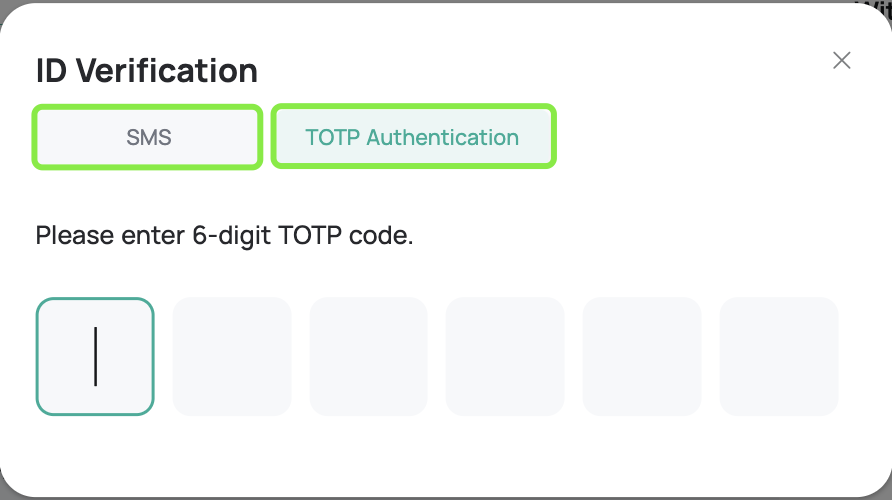 4. After 2FA is verified, you will receive a system email with the subject of [CoinEx] Withdrawal Confirmation. If you fail to receive the confirmation email, please click [Resend Email] on the Withdrawal Detail page. If the withdrawal details are wrong, click the [Cancel] button.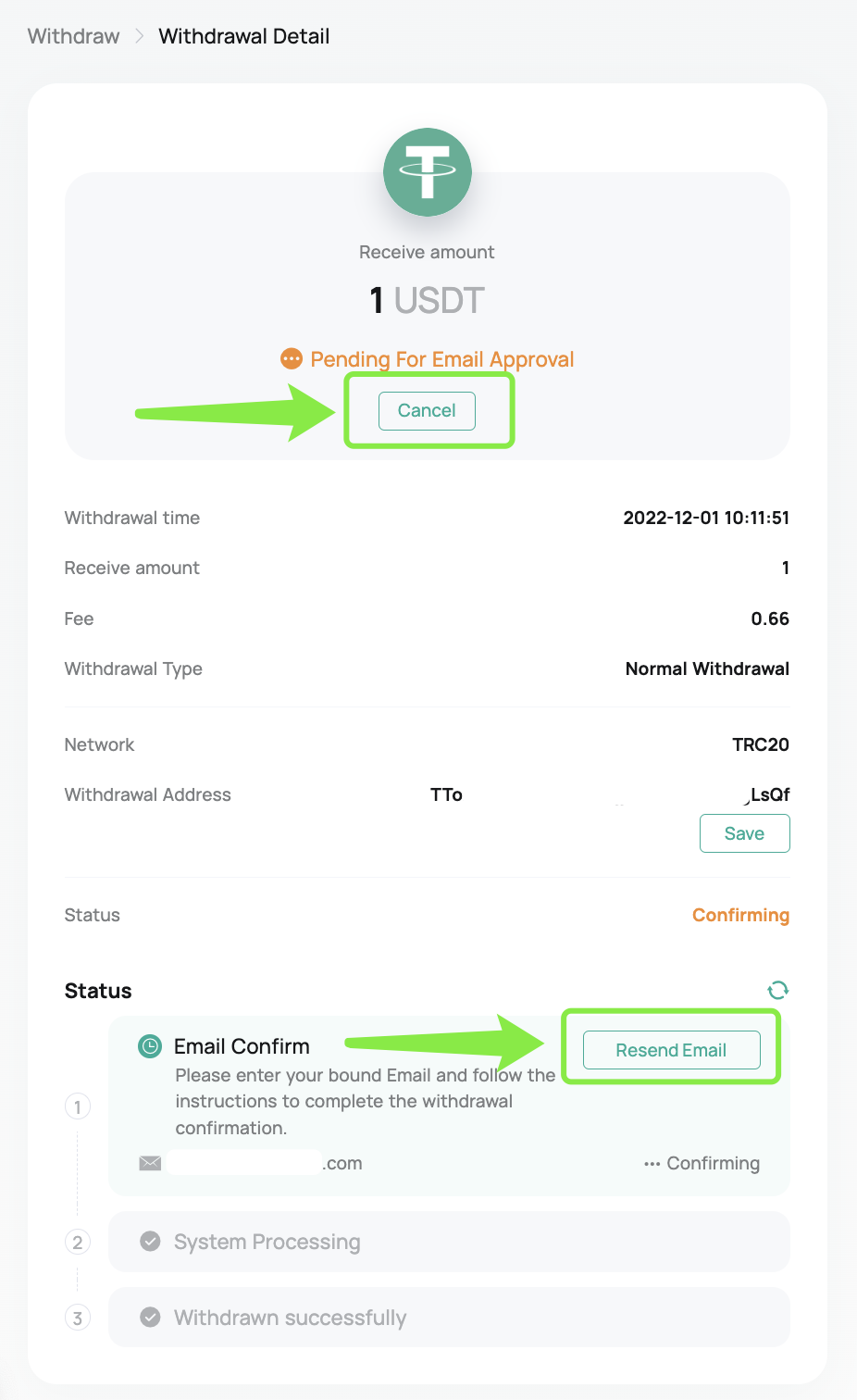 5. Confirm the withdrawal amount and withdrawal address in the email, then click [Reconfirm].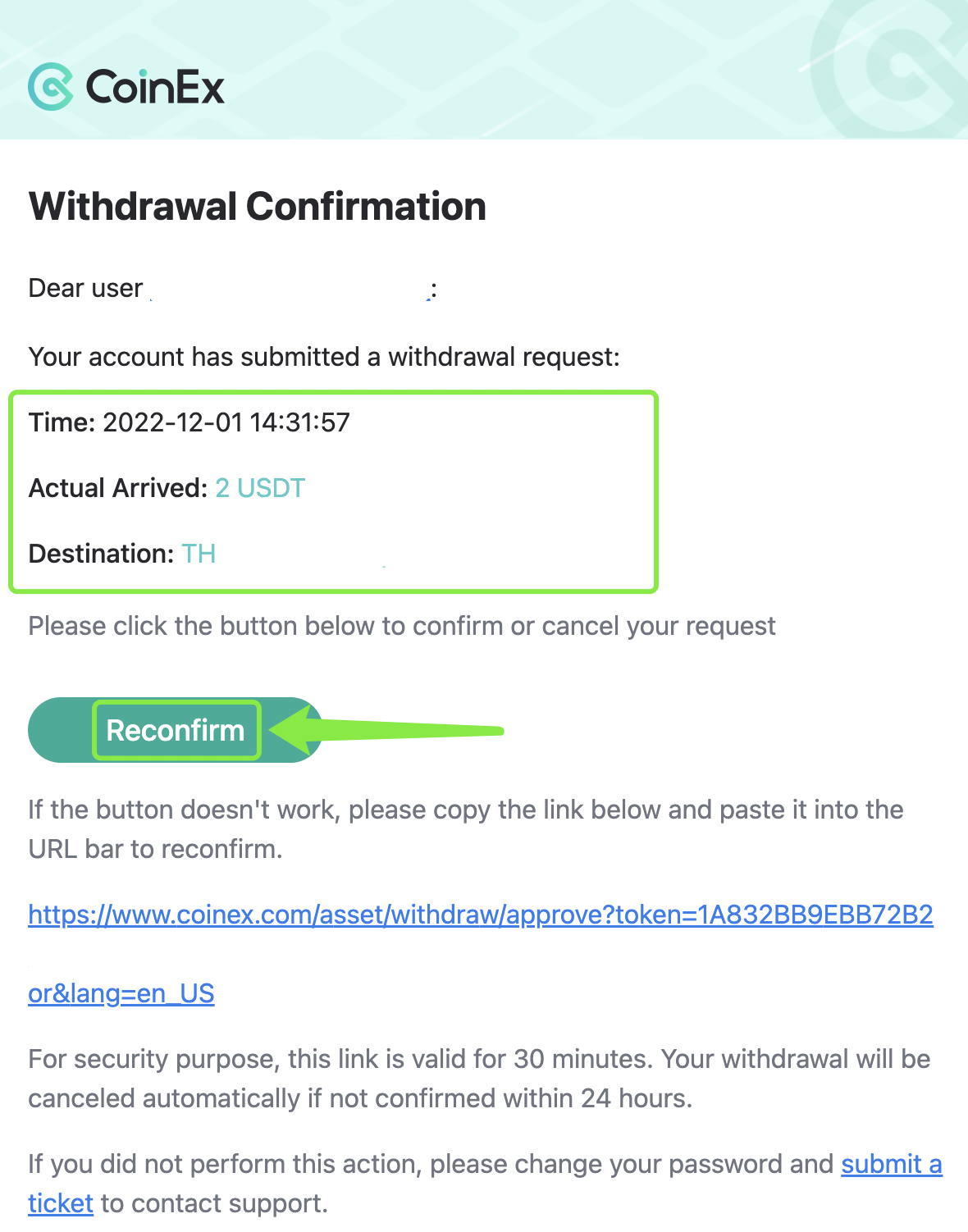 Notes:
(1) For security purposes, the withdrawal confirmation link is valid for ONLY 30 minutes. If you did not perform this action, please change your password or submit a ticket.
(2) If you do not confirm the withdrawal in the confirmation email within 24 hours, your withdrawal request will be canceled automatically and the assets won't be deducted from your account.
6. After double-checking the withdrawal details, click [Approve] to submit the withdrawal request.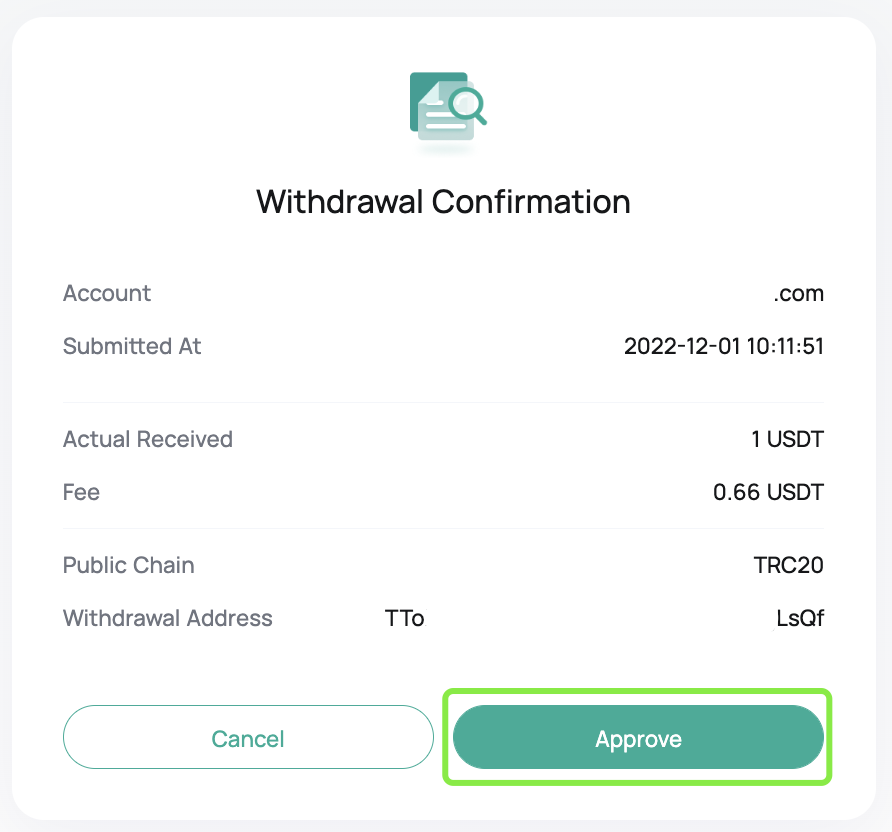 7. Once the withdrawal is sent, you will receive a system email with the subject of [CoinEx] Notification on Approved Withdrawal Request.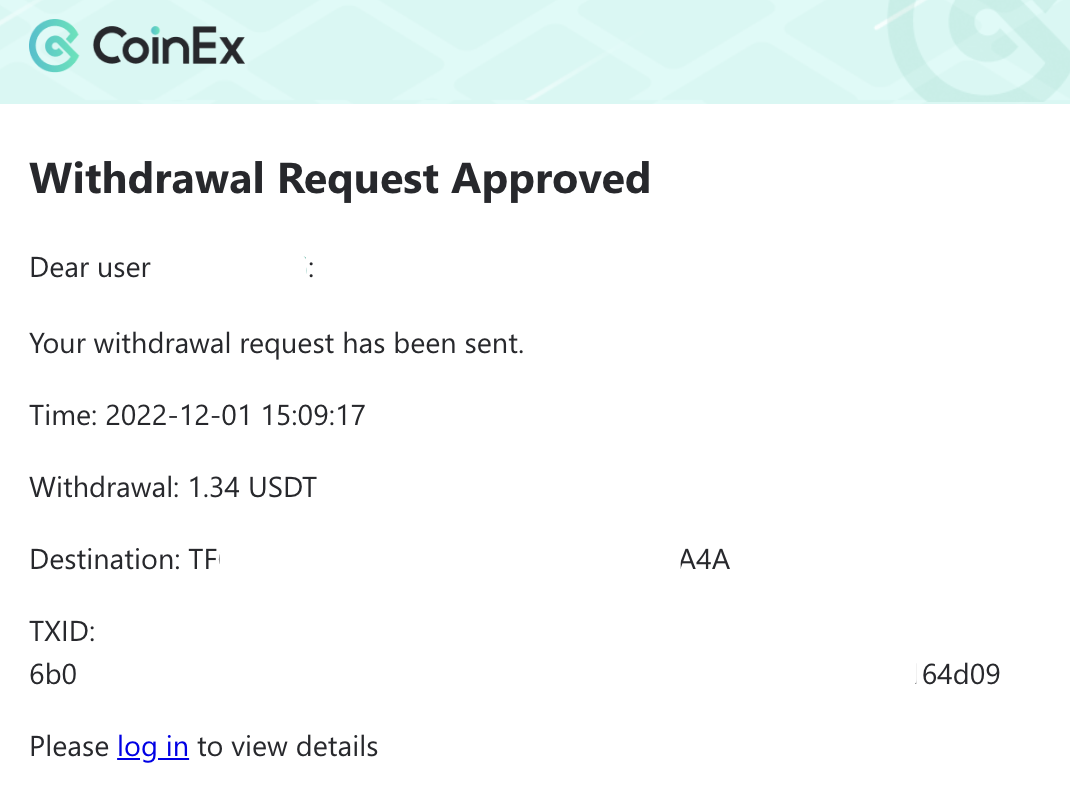 8. You can visit the [Withdrawal Records] page for more details after the withdrawal is sent.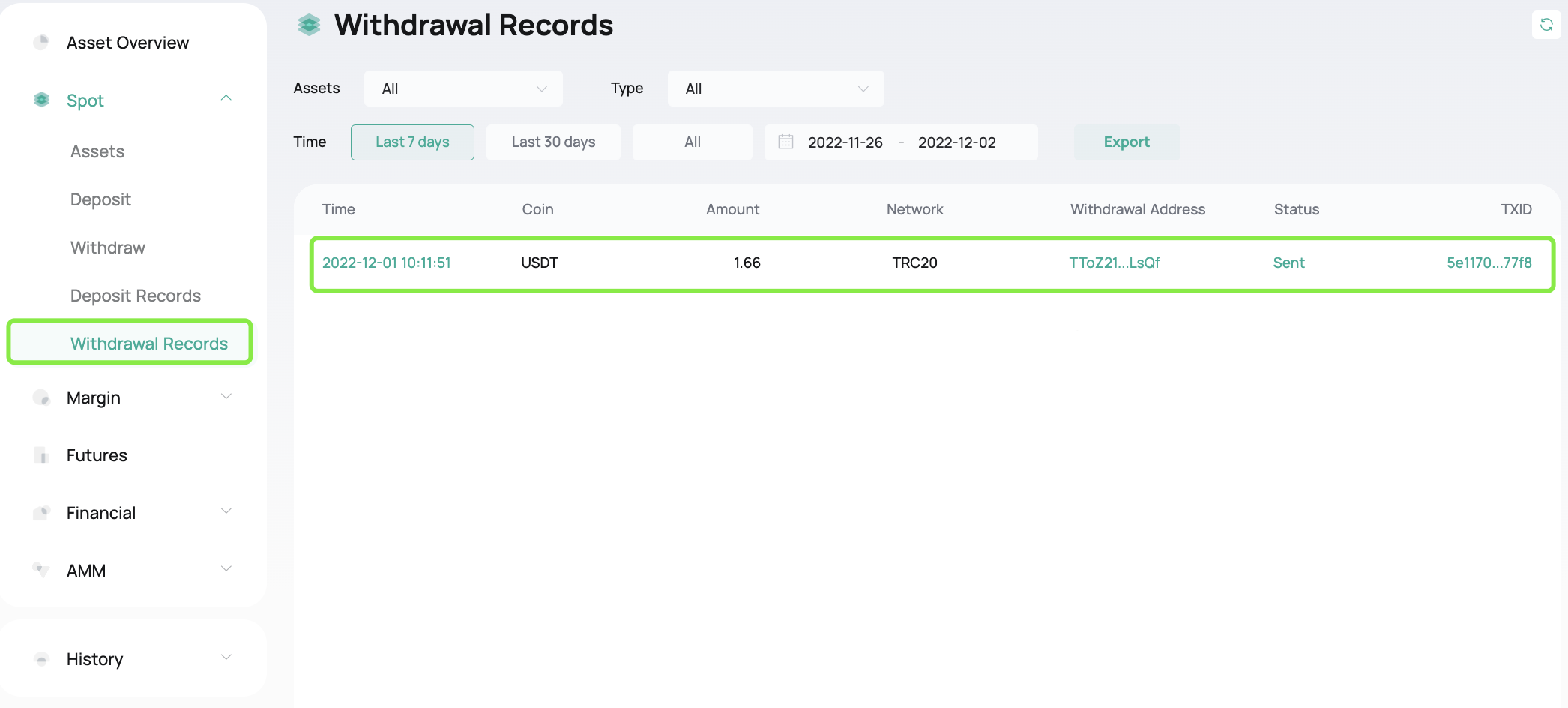 Notes:
1. If you want to withdraw cryptos to another CoinEx account, it is recommended to use [Inter-User Transfer] with 0 fees.
2. Network crowdedness, withdrawal speed, withdrawal fees, number of confirmations required, and other factors may vary on different networks. When submitting a withdrawal request, please confirm that the network you select on CoinEx is the SAME as that network you select on the receiving platform. Otherwise, any loss incurred cannot be recovered.
3. To avoid asset loss, please confirm if the label (Memo, Tag, etc.) is required by the recipient before submitting Label Coin withdrawal request.
Related Articles:
How to Get Higher Withdrawal Limit
Why Does the Withdrawal Fee Go Up and Down
What's Label Coin (Memo/Tag/Payment ID)
Why Is My Withdrawable Amount Less Than My Actual Balance
How to Deal With Delisted Cryptos